Easter is just around the corner, and that means it's time to start thinking about what kind of drinks you'll be serving at your Easter party! Whether you're looking for something traditional or something a little more festive, we've got you covered with 16 delicious Easter punch recipes. From classic punches like fruit punch and sangria to fun twists on old favorites like pineapple or pink lemonade prosecco, we've got something for everyone. So get ready to celebrate Easter in style with one of these delicious drinks!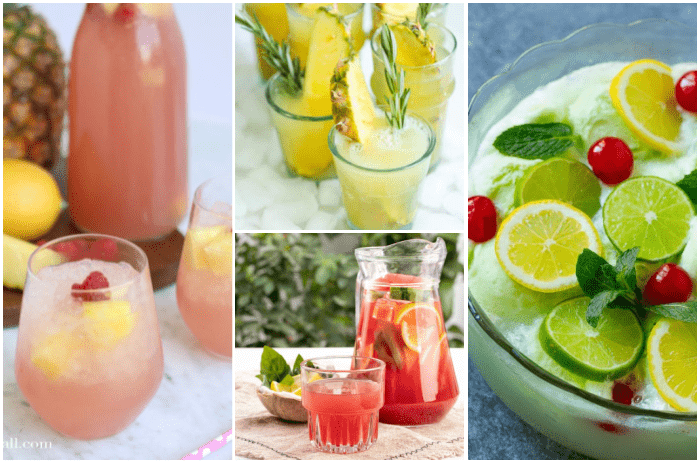 Non-Alcoholic Easter Punch Recipes
We'll kick things off with a few non-alcoholic punch recipes for Easter. They're kid-friendly but so delicious that adults will enjoy them, too.
3 Ingredient Party Punch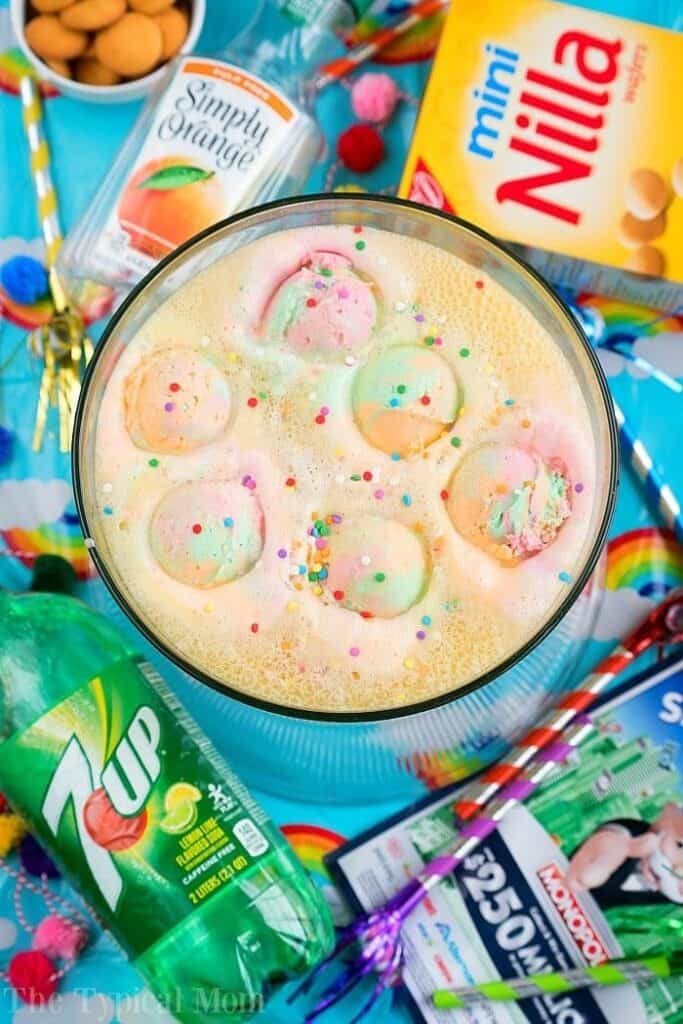 Make this 3-ingredient party punch for just about any party! It's so pretty and colorful that it's the perfect Easter punch, but it works well for baby showers, birthday parties, and so much more. Made with just 7-Up, orange juice, and rainbow sorbet, it really doesn't get much easier. Add some colorful sprinkles to make it look even more festive. (via The Typical Mom)
Non-Alcoholic Sangria Punch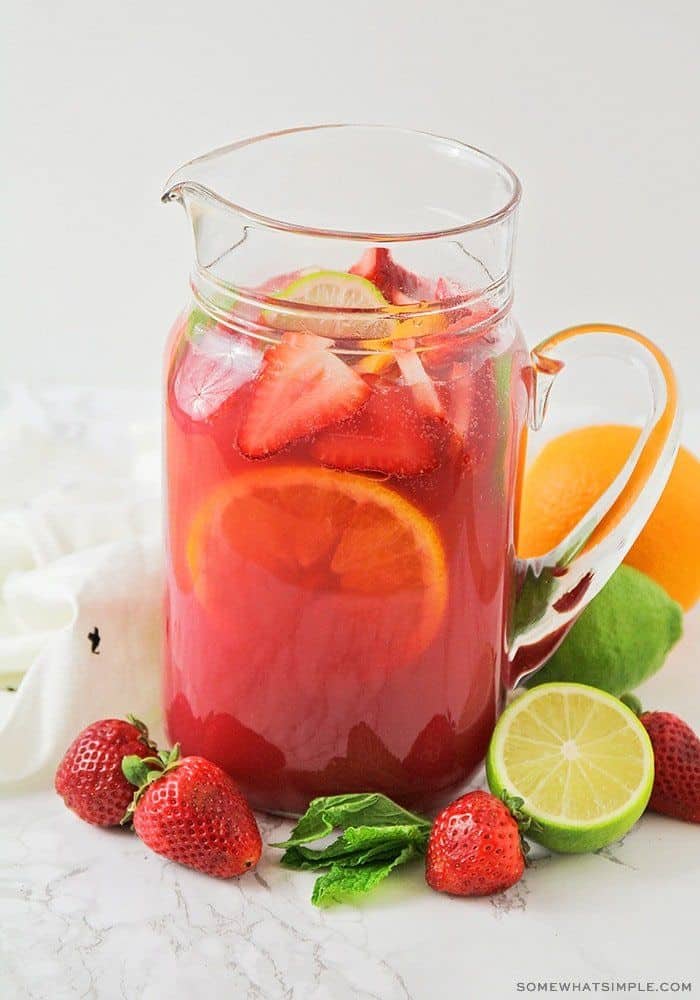 This colorful non-alcoholic sangria punch recipe is filled with beautiful pieces of fruit and a mix of tasty fruit juices. Cranberry juice, orange juice, lime juice, pink lemonade drink mix, and lemon-lime soda come together with slices of fresh fruit for a pretty drink that's just perfect for springtime. (via Somewhat Simple)
Strawberry Lemonade Punch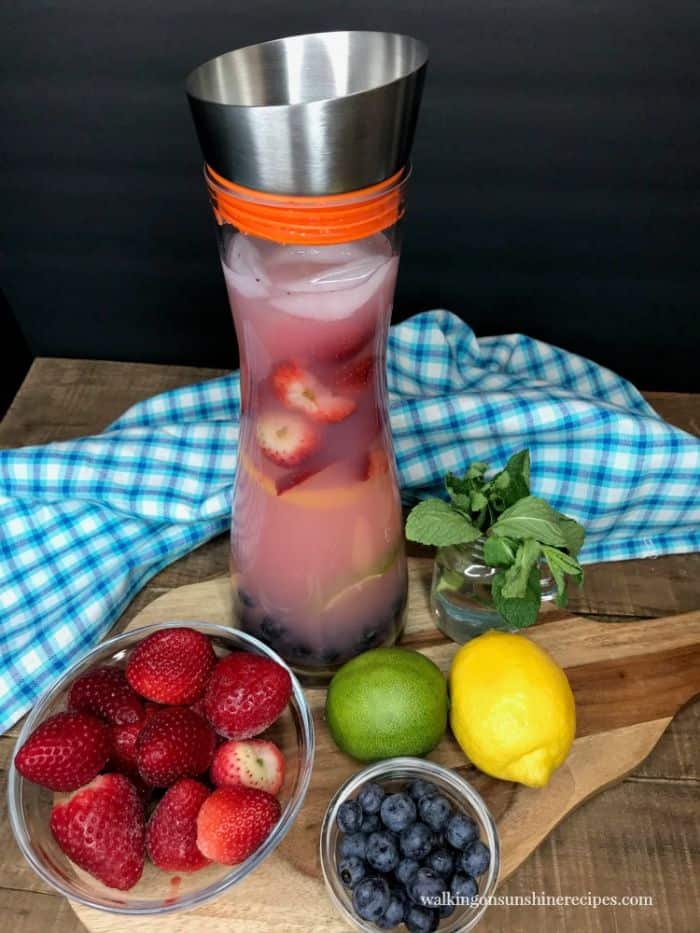 Use store-bought lemonade mix to make a simple and tasty strawberry lemonade punch for your Easter brunch. Add fresh strawberries, blueberries, sliced lemons, and lime to give the drink extra flavor and for a prettier presentation. This is an infused water recipe, so it's a great way to avoid the typical sugar-laden punches if you want to serve healthier options. (via Walking on Sunshine Recipes)
Easter Punch Recipe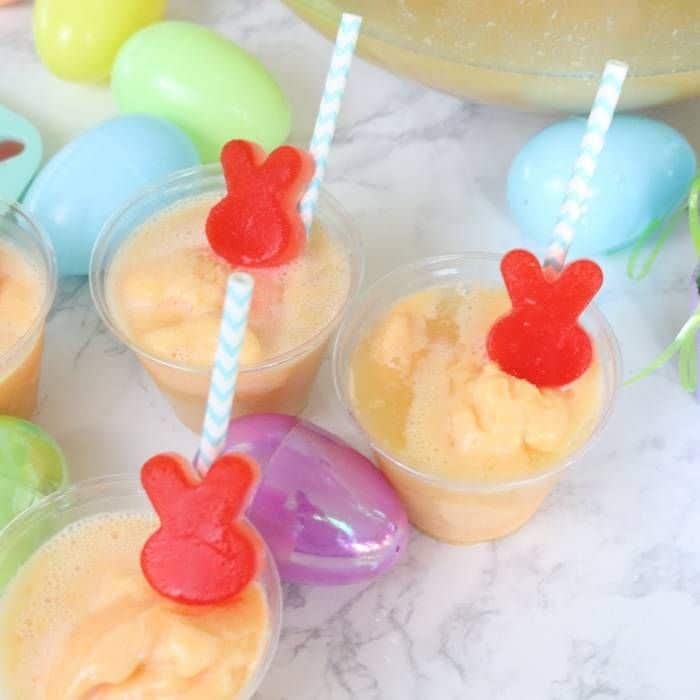 Here's an easy Easter bunny punch recipe from Passion for Savings that you can make in several different flavors if you'd like. This one is made with Gingerale, pineapple juice, and orange sherbet, but you can easily swap it out for raspberry sherbet or lime sherbet if you'd like a different color. The frozen Jello bunnies are super cute on the straws, but you can plop a few into the punch. too.
Lime Sherbet Punch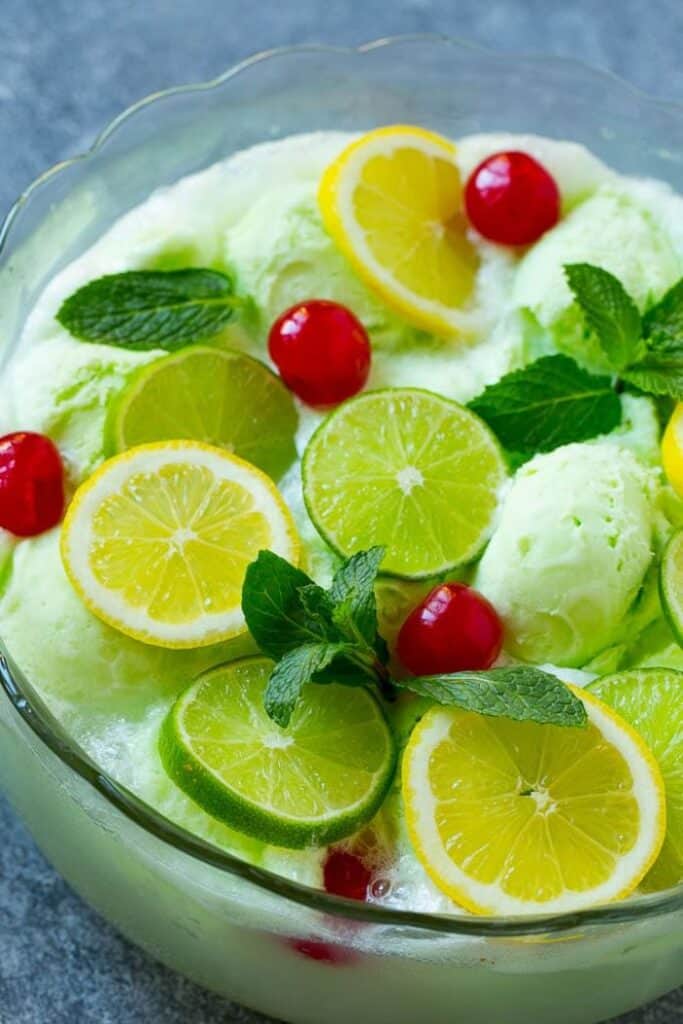 Pretty and green, this lime sherbet punch just screams spring, so it's a great option for your Easter party. The beautiful slices of lemon and lime look gorgeous, and the cherries add to the presentation and bring a little sweetness as well. This would also be a fun punch for a Christmas party. It's made with just a handful of ingredients and is ready in about 5 minutes. (via Dinner at the Zoo)
Easter Party Punch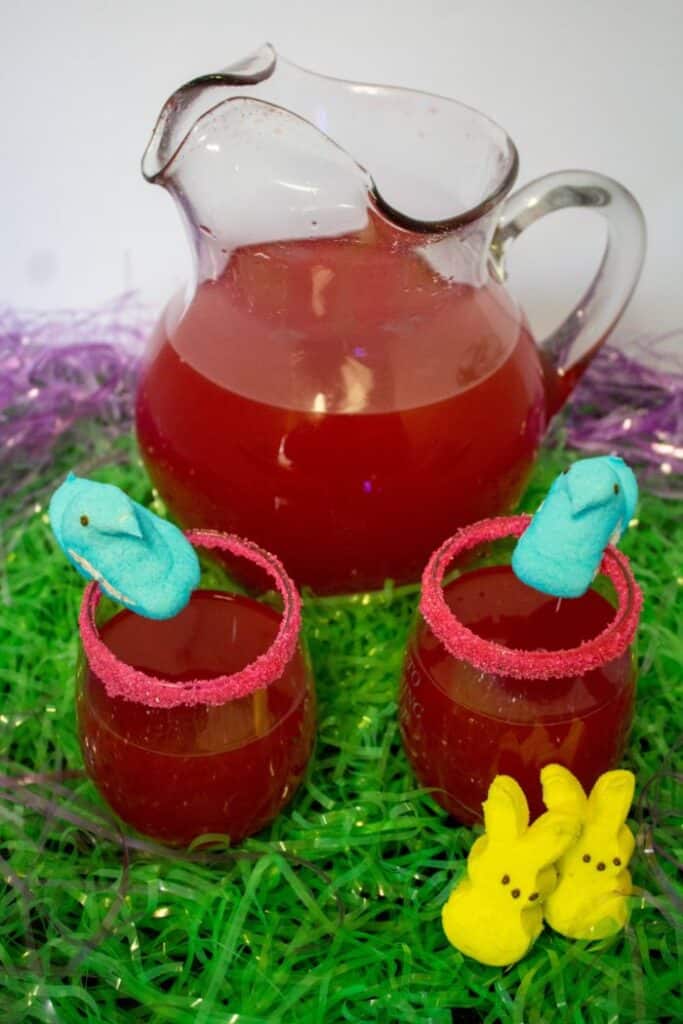 Here's an Easter party punch that is great for any party or event. It's made with strawberry soda, fruit punch Kool-Aid, and a few other simple ingredients. The sugared glass rims and the Easter Peeps are a cute touch on the glasses. (via Our Wabi Sabi Life)
Sparkling Strawberry Punch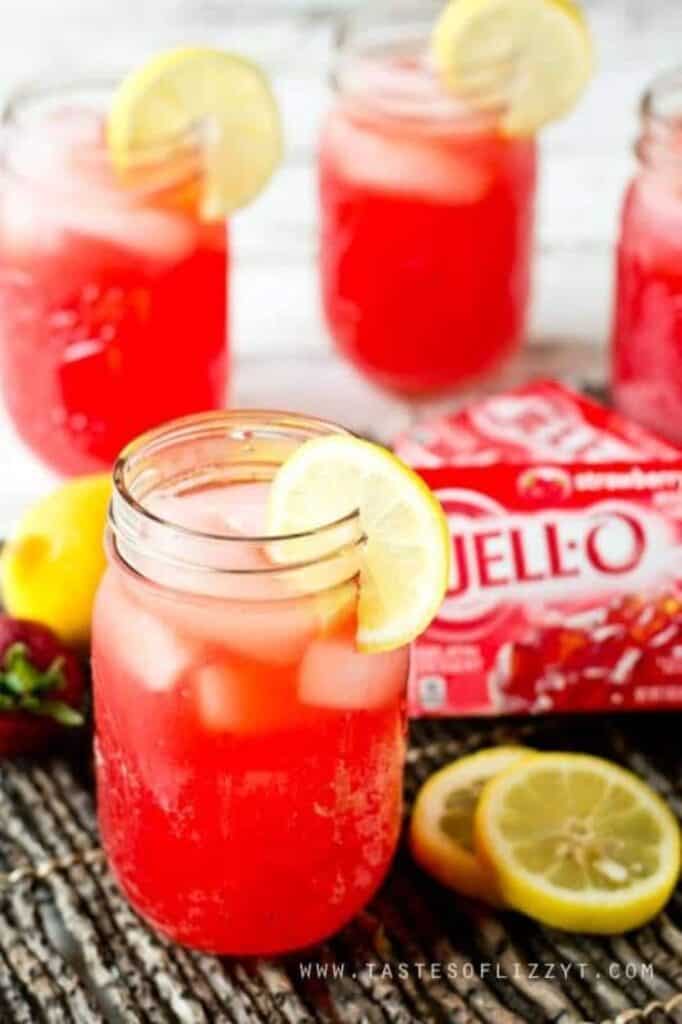 The kids will go crazy for this sparkling strawberry punch made with Jello! It's sweet yet tangy with a blend of lemonade, ginger ale, and strawberry Jello. Dress up glasses with slices of lemons and a fresh strawberry, or add some frozen sliced fruit to the punch to keep it cold if it's really warm out. (via Tastes of Lizzy T)
Easy Pink Party Punch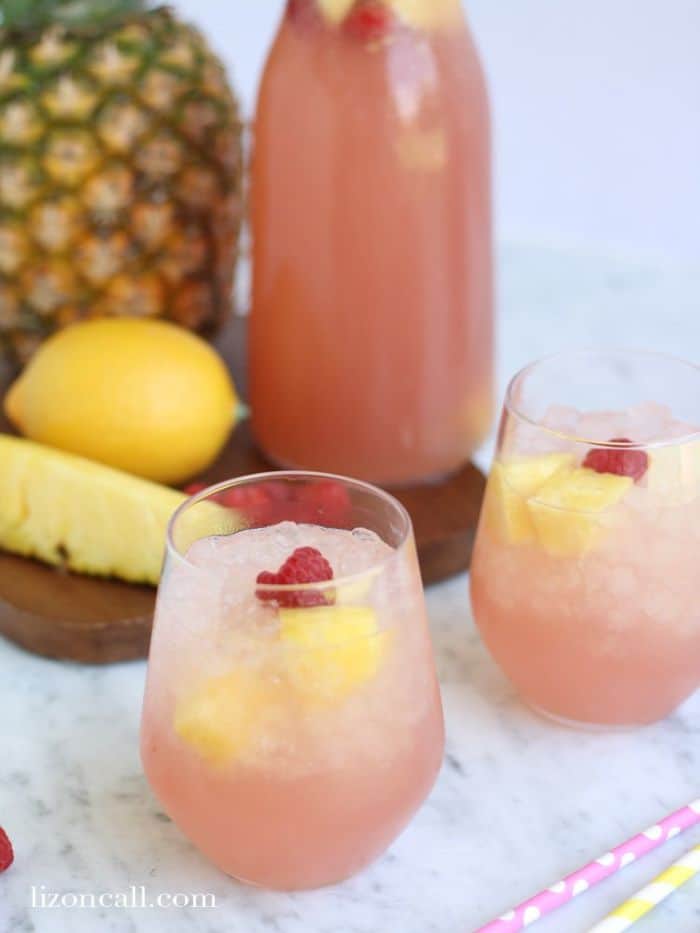 Try this four-ingredient pink party punch from Liz on Call for your Easter brunch. Raspberry lemonade, lemon-lime soda, and pineapple juice come together in this sweet drink concoction. Of course, you'll need some pretty fruits for garnish, like raspberries and chopped pineapple.
Fizzy Citrus Soda Punch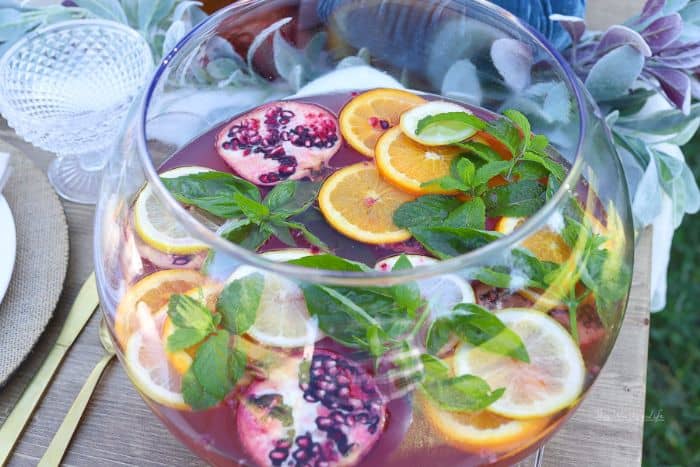 How gorgeous is this fizzy citrus soda punch from A Worthey Read? The beautiful purple color is accentuated by the citrus fruits and mint. With four types of soda, a navel orange, a lemon, a pomegranate, and mint and basil leaves, you know you'll get a sweet, fruity, fizzy drink that everyone will love.
Easter Egg Punch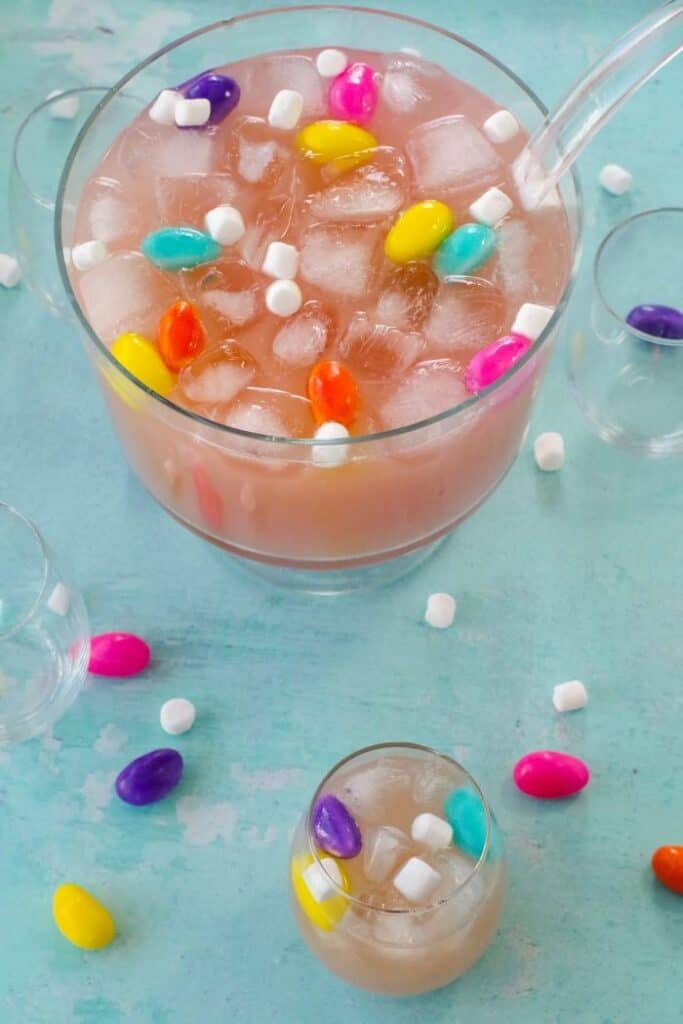 This yummy Easter egg punch is a non-alcoholic recipe that's made with pina colada mix, lemonade, ginger ale, and a few other ingredients. The marshmallow eggs add a festive touch, as do the mini marshmallows. (via Food Meanderings)
Pineapple Punch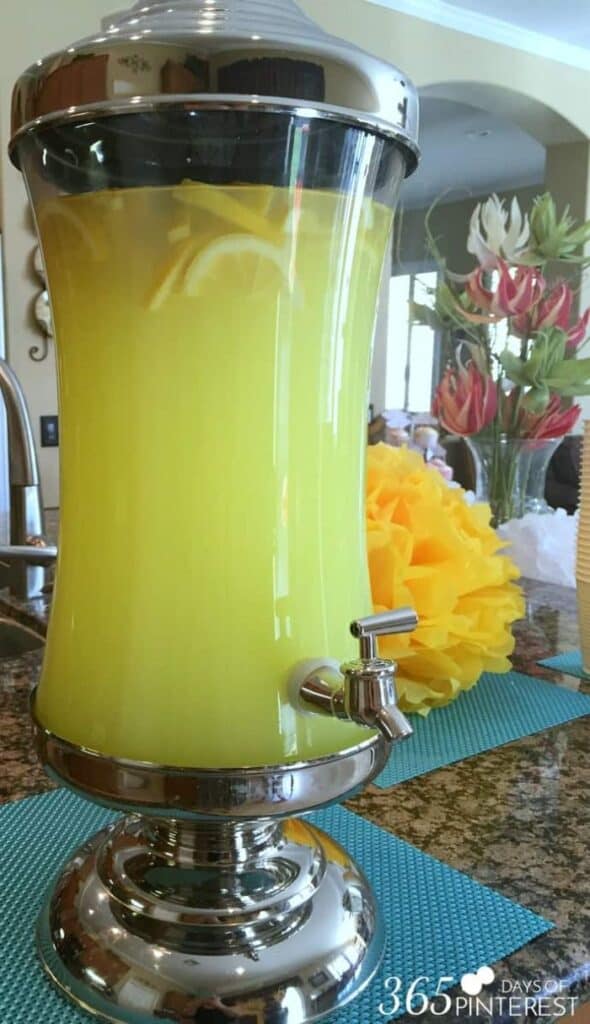 You won't believe how easy this 3-ingredient pineapple punch is to make! Just combine lemonade mix, pineapple juice, and juice from freshly-squeezed lemons and you're done. Of course, you can garnish with some lemon slices and pineapple wedges, if you'd like. (via Simple and Seasonal)
Rainbow Sherbet Punch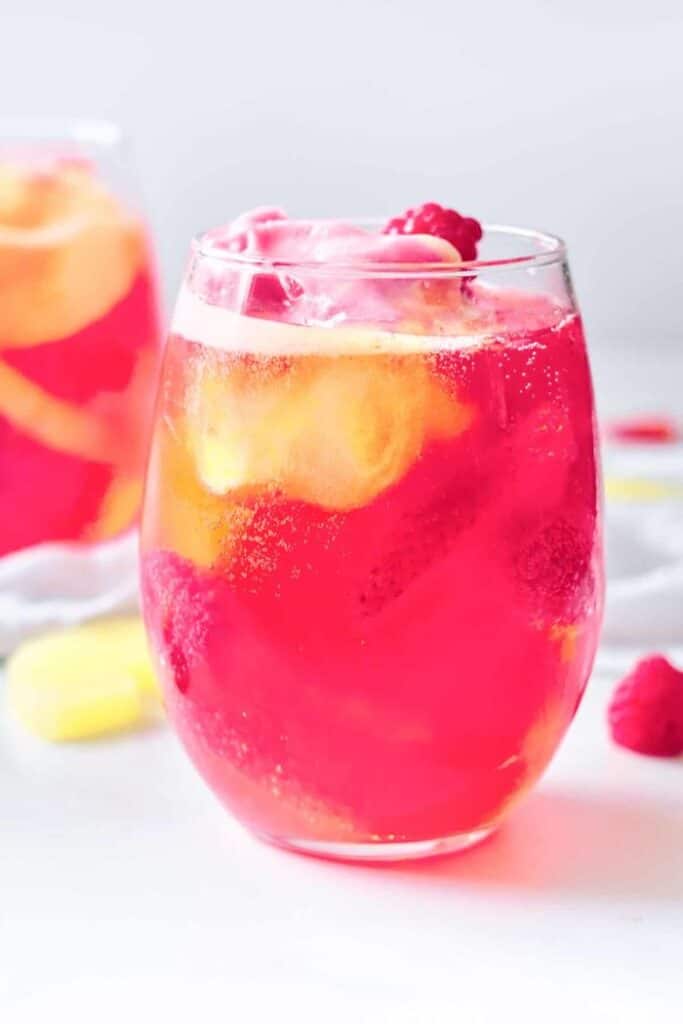 Make this beautiful five-ingredient rainbow sherbet punch in about 5 minutes. The raspberry ginger ale lends sweetness and fizz to the punch, while the pineapple and pineapple juice lends just the right amount of tartness. The rainbow sherbet adds lovely color and helps keep the drink creamy and cold. (via Budget Delicious)
Easter Punch Recipes with Alcohol
Pineapple Prosecco Punch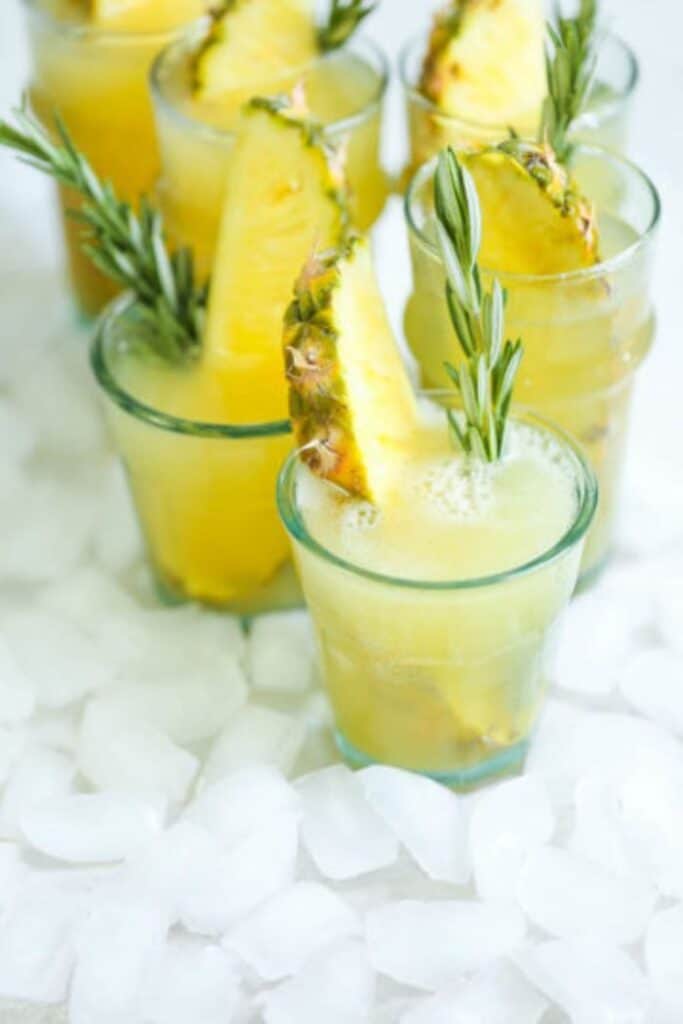 Five ingredients and five minutes are all you need for this gorgeous yellow pineapple prosecco punch. Pineapple juice, orange juice, sparkling white wine make up the delicious punch while pineapple wedges and rosemary sprigs are used to garnish the glasses. This is a fantastic drink to make for a girls' brunch as well. (via Damn Delicious)
Champagne Punch with Berries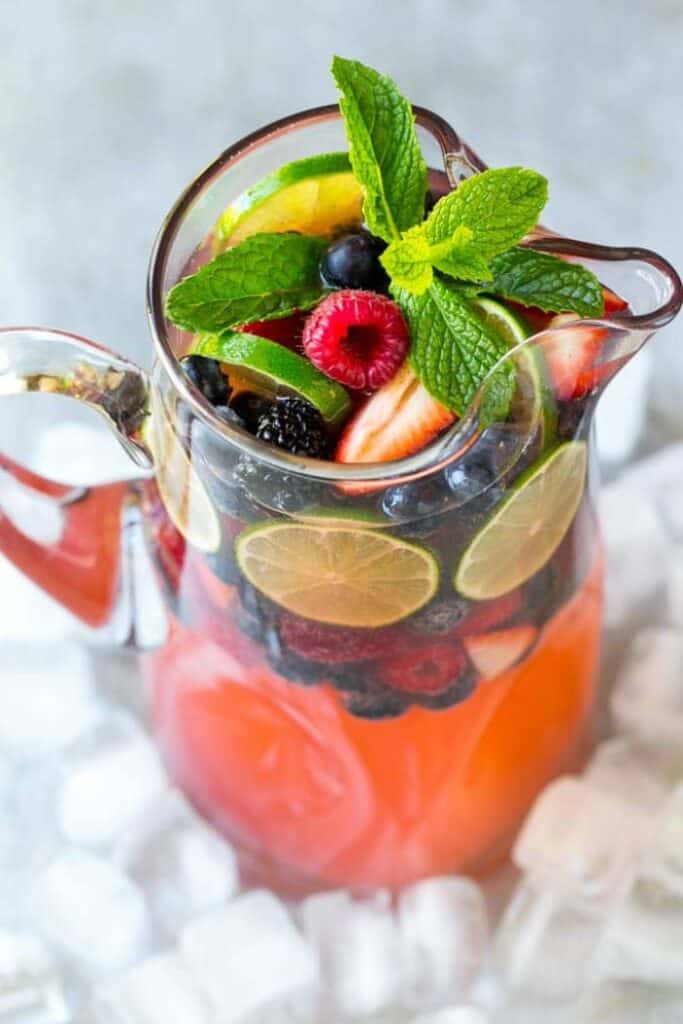 Sip on this pretty, fruity champagne punch while you celebrate Easter with your family. It has the perfect blend of sweetness, fizz, and fruit. Frozen berries will naturally turn the drink pink, but you can use fresh ones if that's what you prefer. Frozen berries can help keep the drink colder if you're having a warm day. (via Dinner at the Zoo)
Watermelon Jungle Juice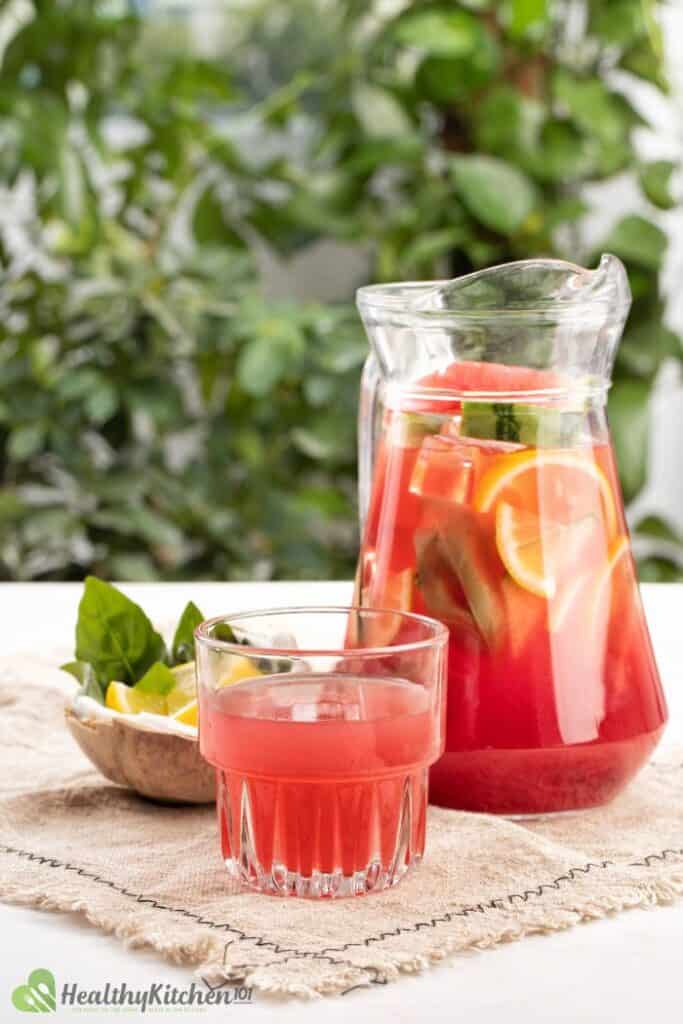 You may not be able to get fresh watermelon juice for this watermelon jungle juice punch during Easter, but you can easily find the bottled stuff in stores. Add coconut water, lemon juice, rum, vodka, and a bit of sugar, and you'll have a fruit drink that tastes like summertime to serve at your Easter brunch. (via Healthy Recipes 101)
Lemonade Prosecco Punch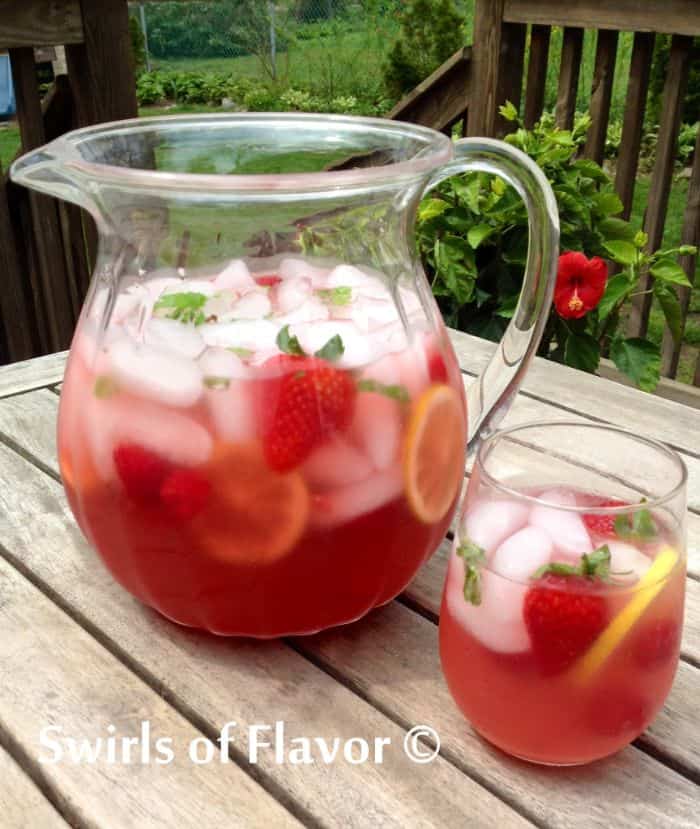 Raspberry lemonade and bubbly prosecco come together with strawberries, lemons, grenadine, and a few other ingredients for this lovely red lemonade prosecco punch. This is a refreshing balance of sweet and tart. Your tastebuds will thank you! (via Swirls of Flavor)
We hope you enjoyed this list of Easter punch recipes. Which one are you going to make? Let us know in the comments!
Don't forget to pin this post to come back to it later.
More Spring Drink Recipes
More Easter Recipes