Whether you are looking for something traditional or a little more on the unique side, we have you covered with these 13 delicious easter casserole recipes. From breakfast to Easter brunch to dinner, there is sure to be something here for everyone in your family! So get cooking and enjoy a wonderful Easter feast!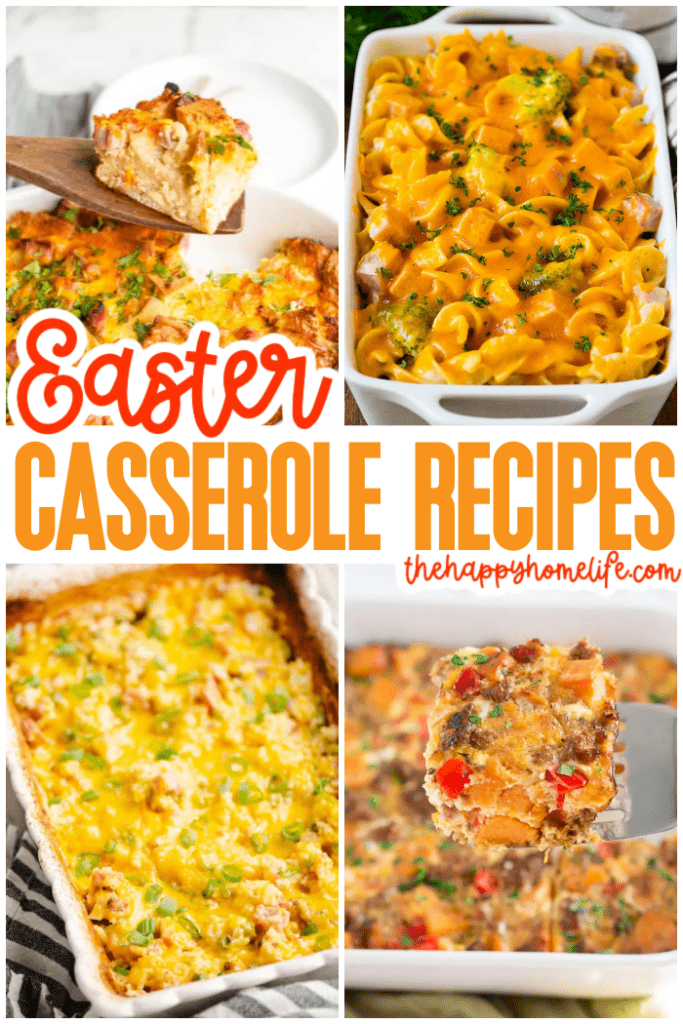 Slow Cooker Breakfast Easter Casserole Recipes
Two kinds of cheese and chunks of ham come together in this easy peasy slow cooker casserole. It makes a wonderful all-in-one breakfast for the family or is a great addition to the table for Easter brunch. This rich and filling hashbrown casserole is pure comfort food!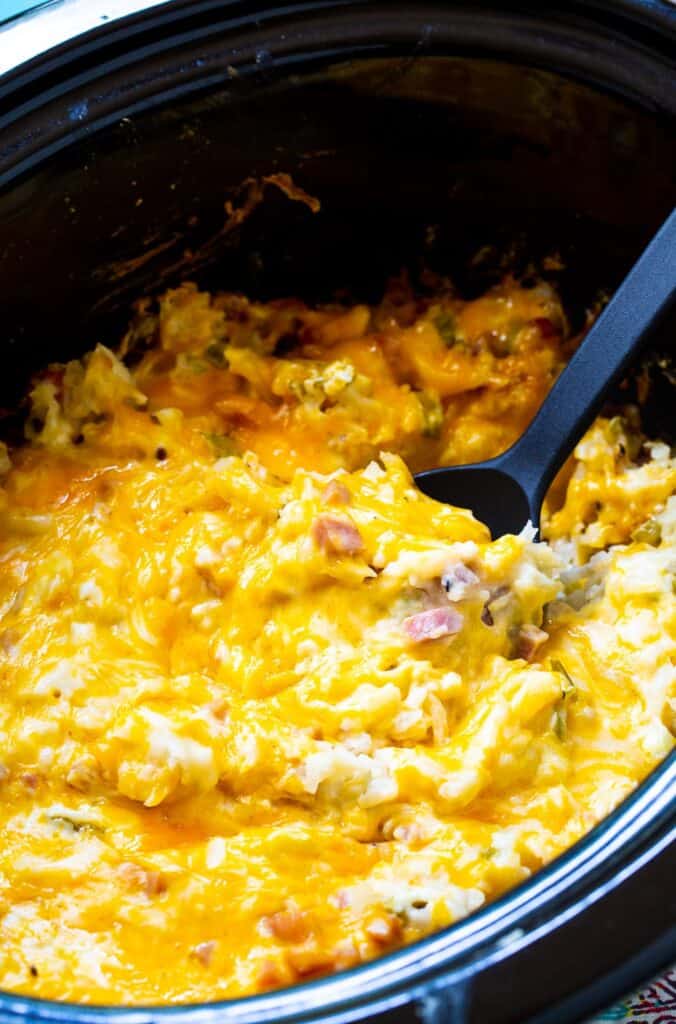 This high-protein breakfast is chock full of eggs, ham, bell peppers, potatoes, and loads of cheese. Let it cook overnight to wake up to a hearty breakfast that'll easily carry you through to lunch. The leftovers are just as good the next day.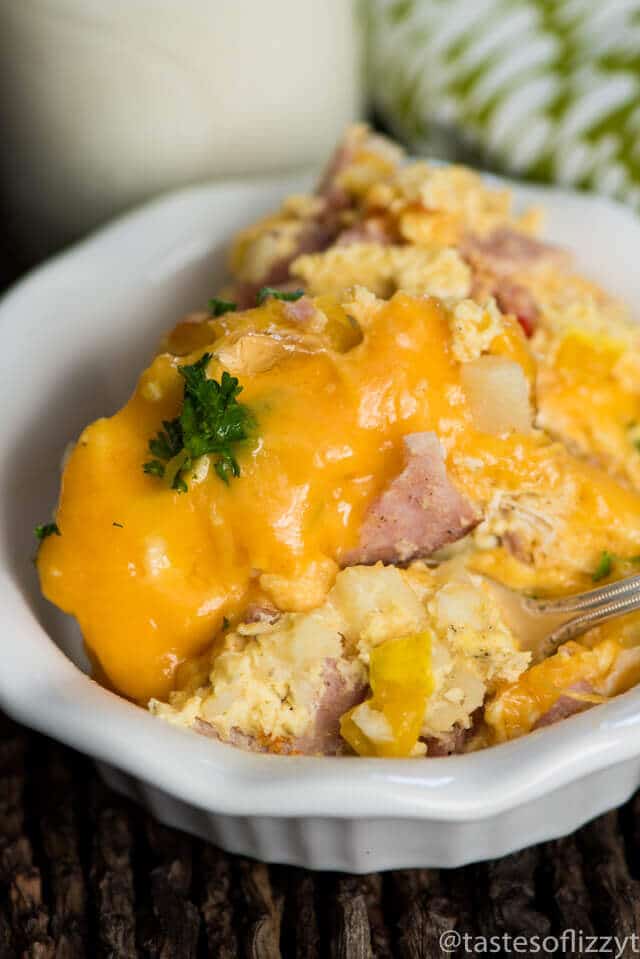 Hashbrowns, onions, and ham come together for a simple breakfast that's perfect for the day after Easter or Christmas. This hash is made with cream cheese, but don't be afraid to throw in some cheddar or pepper jack cheese if you want some extra. You can never have too much cheese!
You might enjoy these recipes: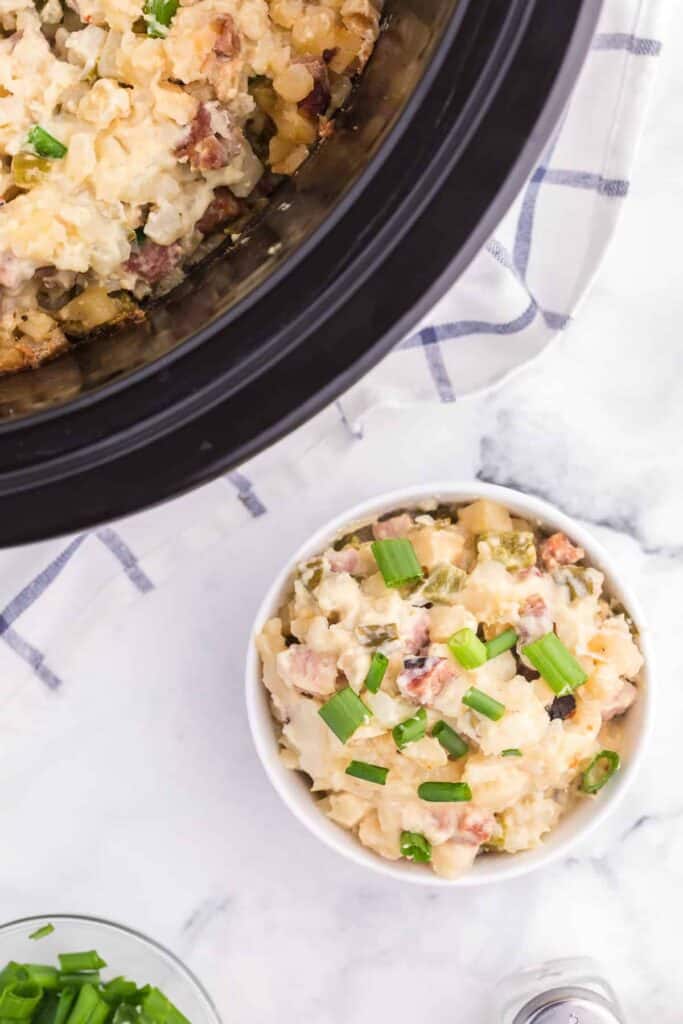 Savory Easter Brunch Casseroles
This simple breakfast casserole is made with bread, cheese, ham, and eggs. It doesn't get much easier! It's a terrific weekend breakfast and can be made ahead of time, too.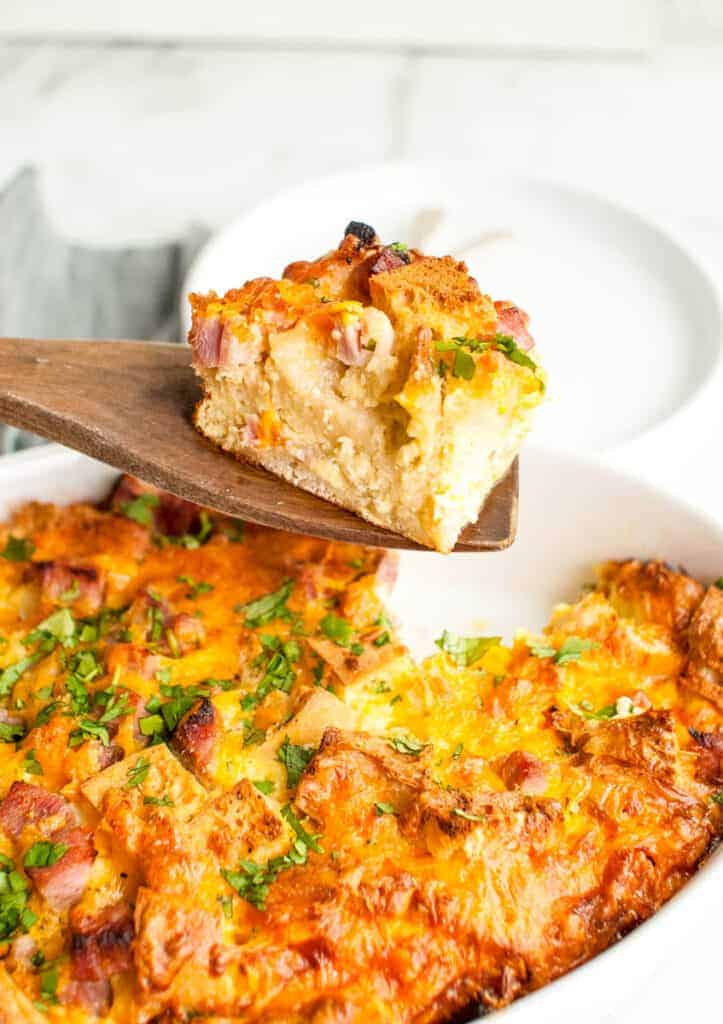 Feed a hungry crowd with this easy bacon, egg, and cheese biscuit casserole. Since this is Easter, feel free to substitute the bacon with ham… or have both. But bacon is always a welcome addition to any meal. Don't worry; you don't need scratch-made biscuits. This recipe uses canned biscuits along with eggs, cheese, diced peppers, and bacon for a big, filling breakfast.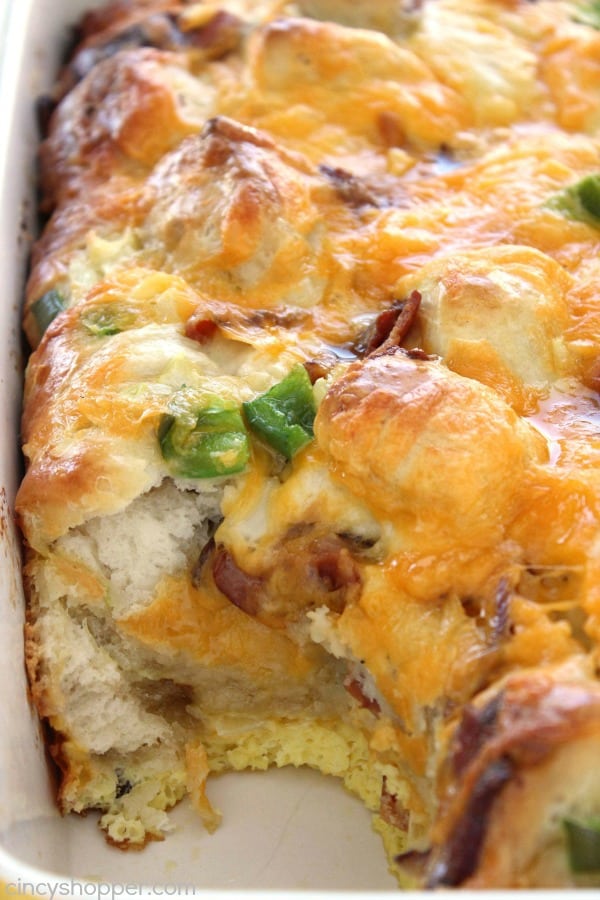 Instead of frozen hashbrowns in your breakfast casserole, try sweet potatoes instead. Prep it the night before to save yourself some time on Easter day. Although this is a savory dish, there's a hint of sweetness from the sweet potatoes, which balances the flavors in this dish perfectly.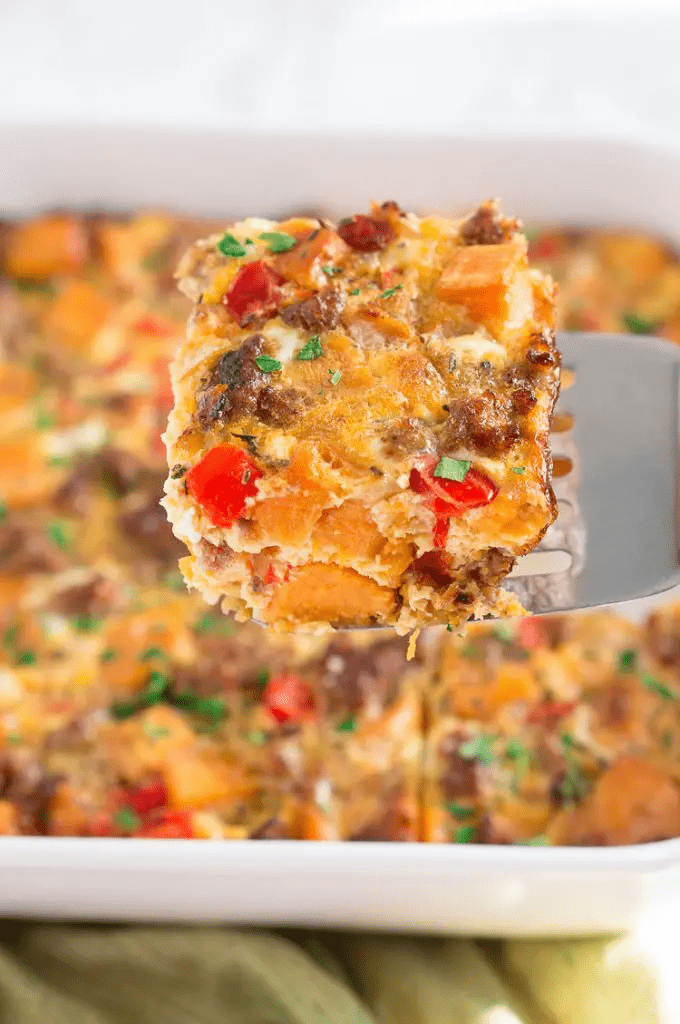 Sweet Easter Casseroles
How beautiful does this casserole look? If you want something a bit lighter than all the egg and meat dishes here, try this yummy strawberry coconut casserole for a sweet change of pace. Serve with maple syrup, and this breakfast is sure to satisfy any sweet tooth.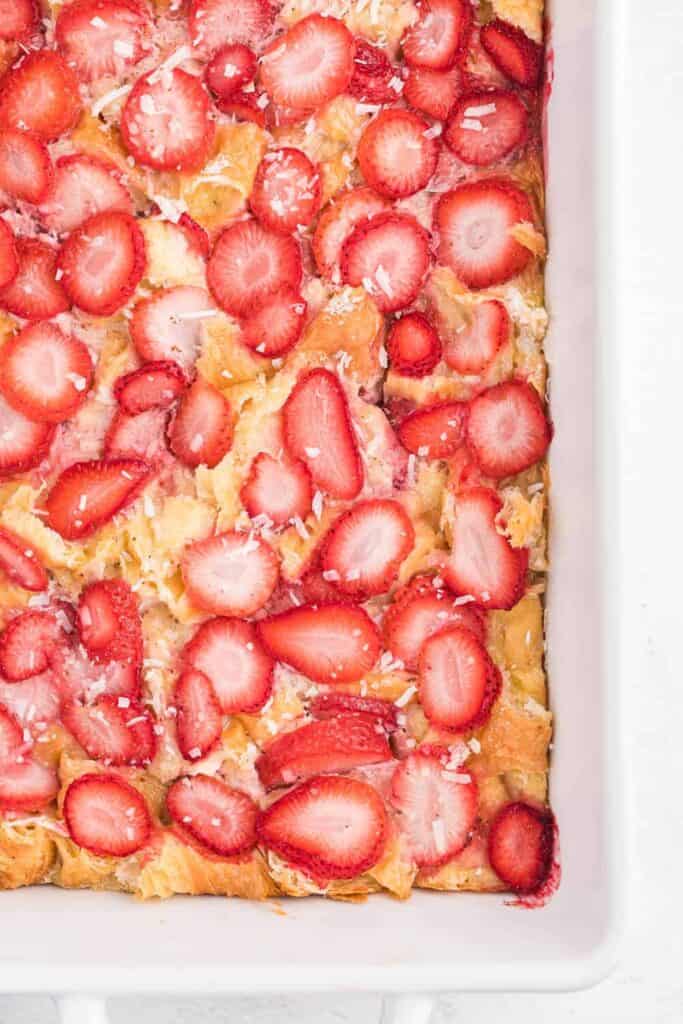 This is a French toast-style breakfast casserole that your Easter brunch guests will eat up in a flash. It is made with Colomba, but you can use any kind of sweet bread. Add a brown sugar and cinnamon mixture, bake, and voila, breakfast is served. The cinnamon crumb topping helps make this dish fantastic.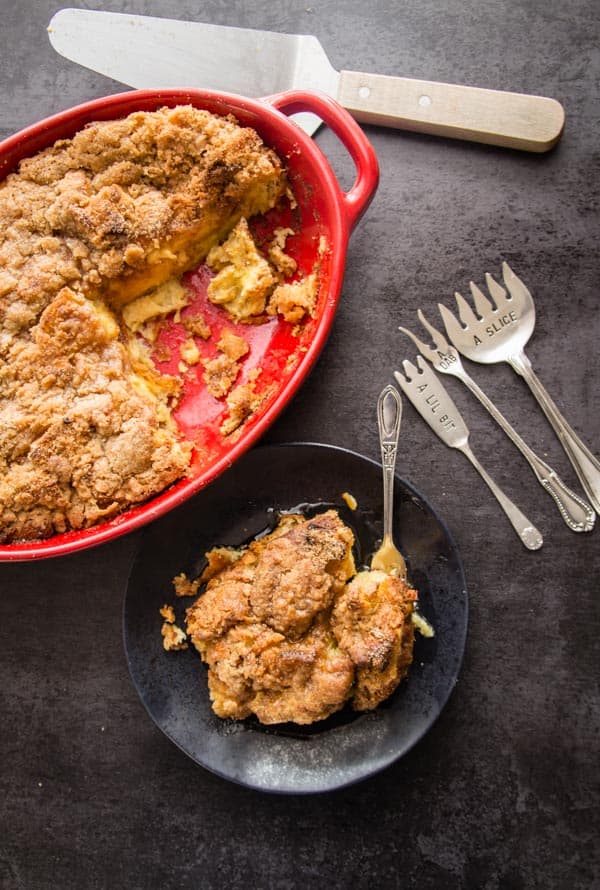 Get all the flavor of ooey, gooey cinnamon rolls with almost none of the work. Putting this cinnamon roll casserole together couldn't be easier. Using refrigerated cinnamon roll dough, this casserole takes less than 15 minutes to prep. I recommend making additional powdered sugar glaze because, at least for our family, the glaze in the cans of cinnamon rolls just isn't enough.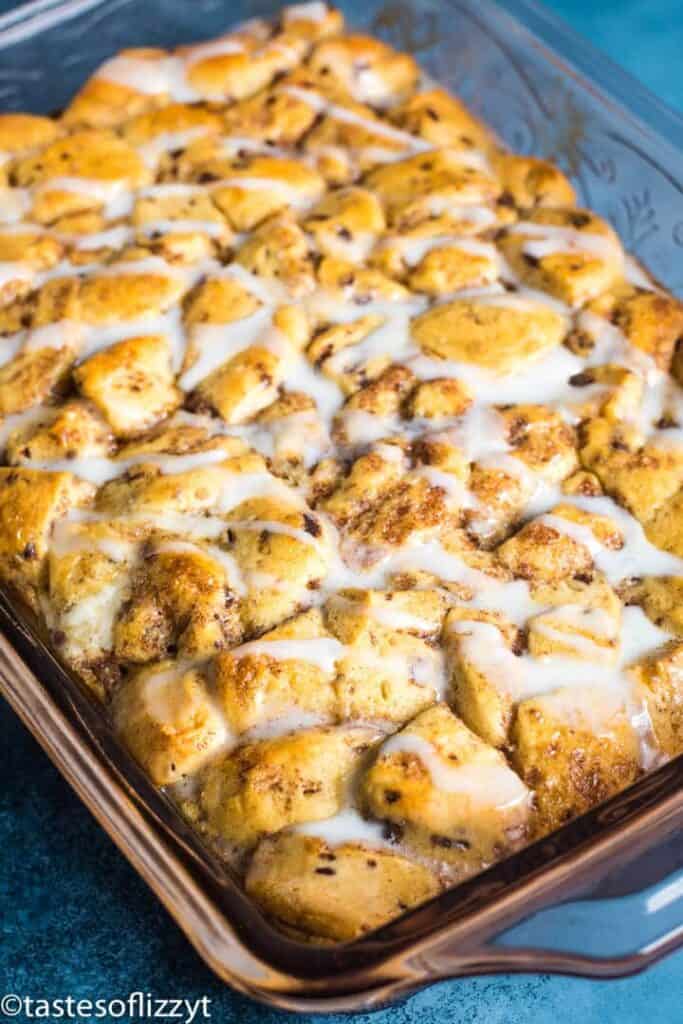 Dinner Casseroles with Leftover Ham
Put that leftover ham to use in this handy dandy dinner casserole that's packed with chopped ham and veggies in a delicious white cheese sauce. The homemade buttered breadcrumbs on top add texture to every bite. Your family will gobble it up!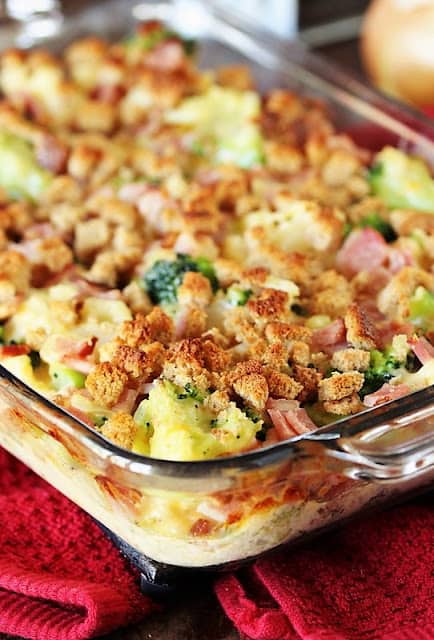 Doesn't this cheesy, creamy ham and noodle casserole have you drooling? It's made with egg noodles, broccoli, and diced ham in a thick, cheesy sauce. It's comfort food at its finest, and you won't find a better way to use leftover ham. With only a handful of simple ingredients, it's easy to turn your leftover ham into a brand new dish that the whole family will love.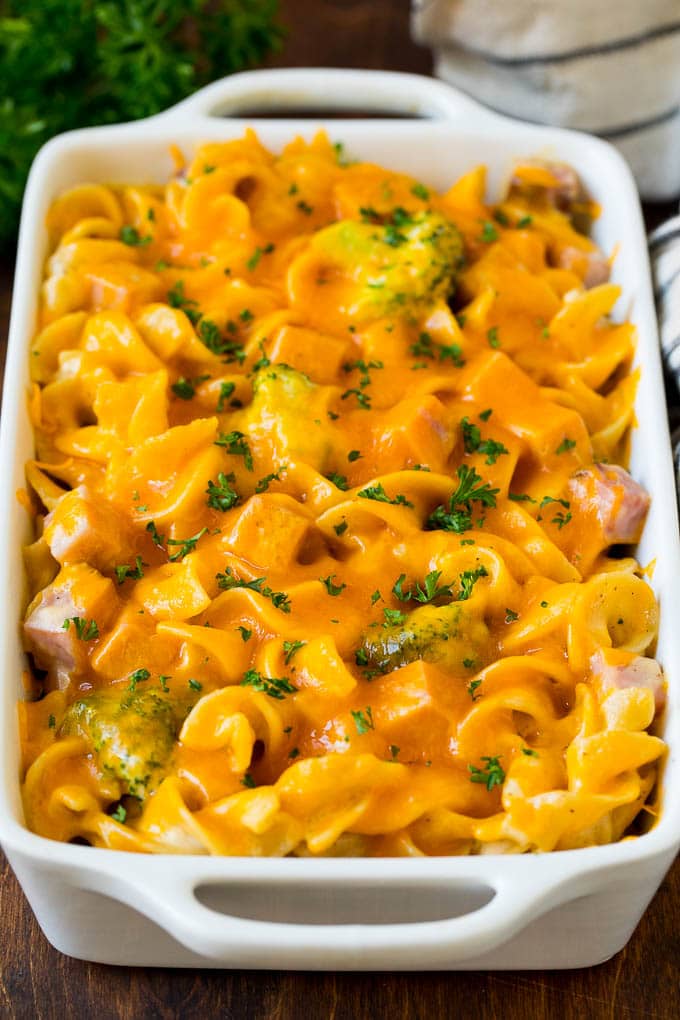 Turn that Easter ham into this cheesy ham and rice casserole the next day, and your family will thank you! It's super cheesy with both cheddar and Parmesan cheeses, and peas are added to fit some green veggies in. The rice cooks in the casserole, so this one-pan meal offers easy cleanup.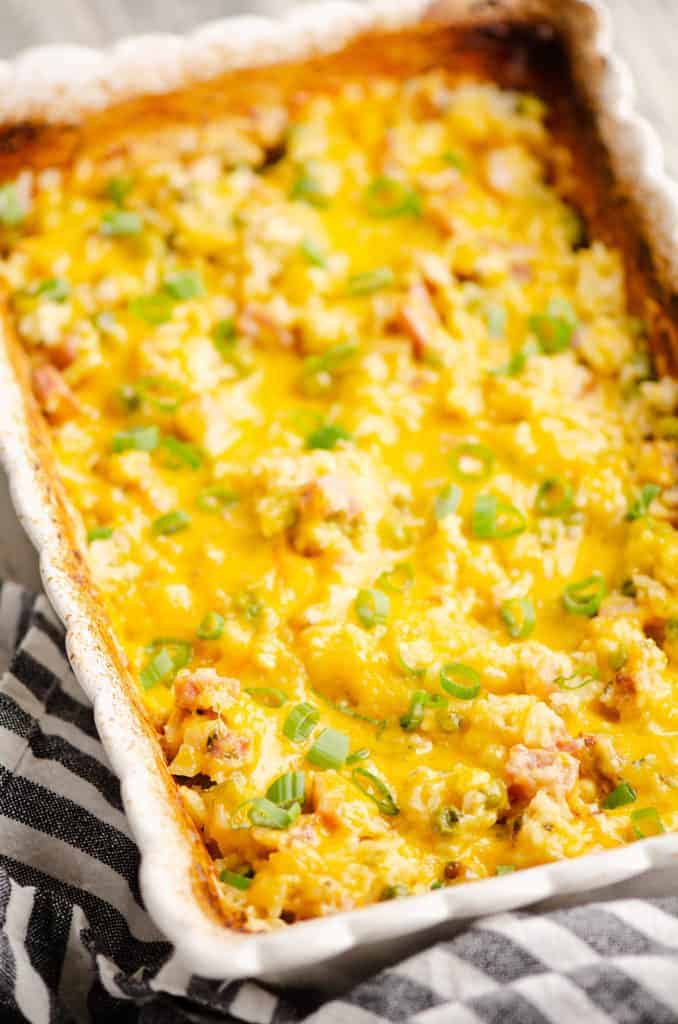 Just because you're low carbing doesn't mean you have to miss out on the delicious holiday food. This Easter casserole made with spinach, ham, and cauliflower rice is incredibly tasty without all the carbs to weigh you down. The cauliflower rice is the perfect rice substitute, and adding the spinach gives the casserole an extra healthy and nutritious kick.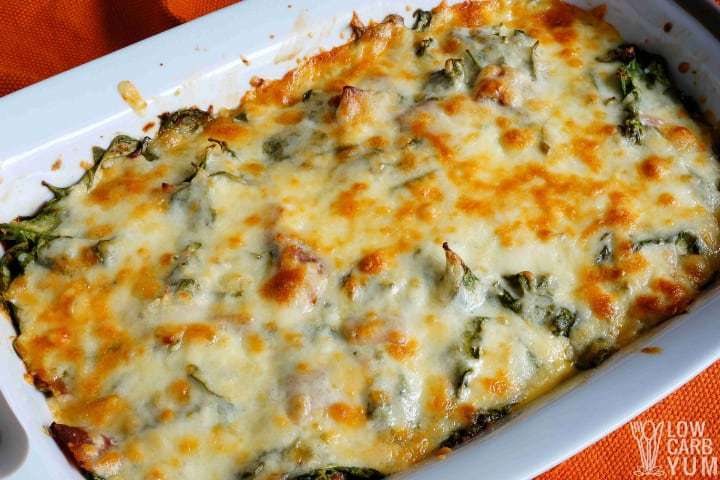 We hope you found the perfect easter casserole recipe for your family! Check out these 13 recipes to make this year's Easter meal extra delicious. Which one is YOUR favorite? Comment below to let us know. Happy cooking, everyone!
More Easter Recipes