With Easter just around the corner, it's time to start thinking about what delicious dishes you'll be serving up at your holiday gathering. If you're looking for a decadent dessert that will impress your guests, why not try out one of these amazing Easter cheesecake recipes? From classic flavors to more inventive options, there's something for everyone in this roundup. So get cookin' and enjoy a sweet treat this Easter!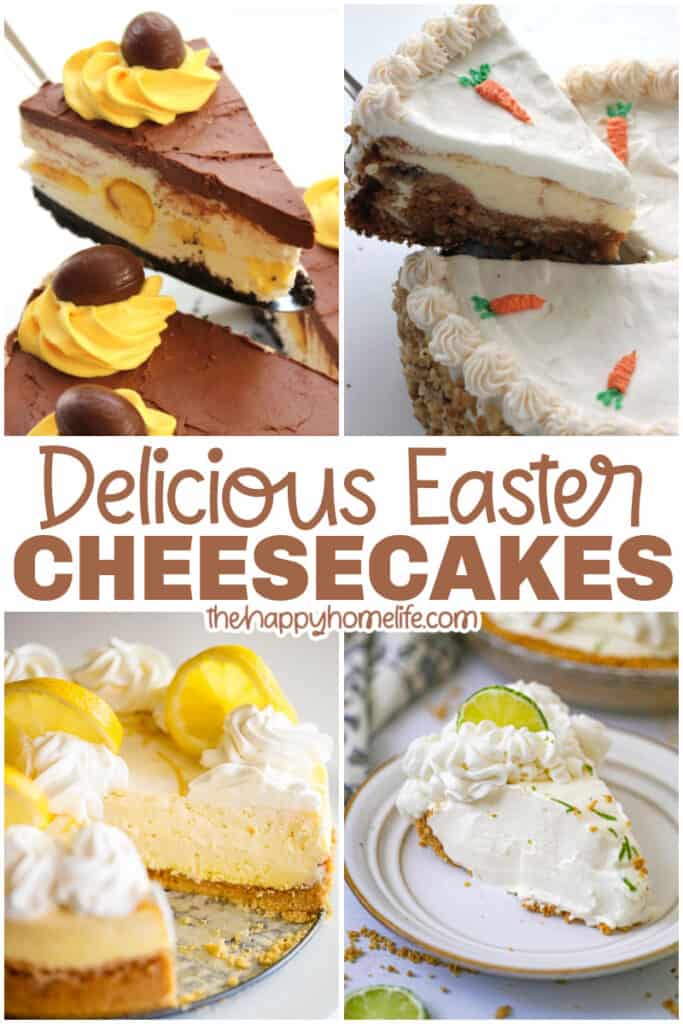 Yummy Easter Cheesecakes
Mini Easter Cheesecake Recipes
If you prefer mini cheesecakes, take a look at these yummy options for Easter!
This is a simple recipe for baked mini cheesecakes that are topped with jellybeans. Instead of jellybeans, you can use mini Cadbury eggs or a strawberry. They're very versatile, so top them any way you'd like for Easter.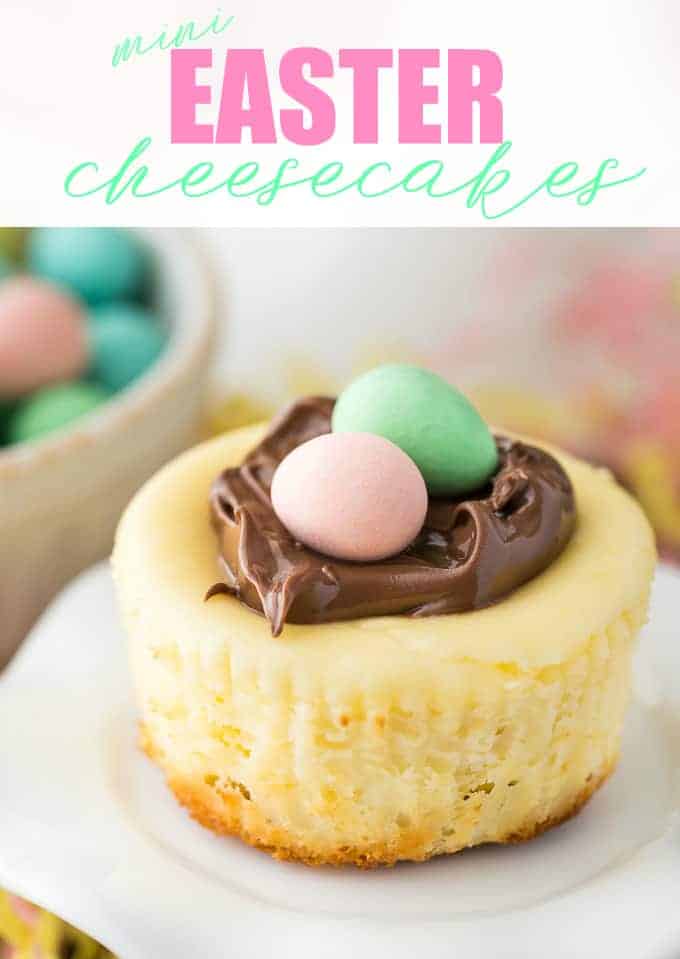 by Simply Stacie
These mini jars are perfect for individual cheesecakes. Especially if you're hosting an Easter brunch outdoors, you can put the tops on them to protect them until your guests are ready to enjoy them.
The mini cheesecakes are made with a graham cracker crust, a basic cheesecake filling mixed with chocolate eggs, and topped with a few more chocolate eggs that are cracked open. They'd be yummy with a drizzle of caramel, too.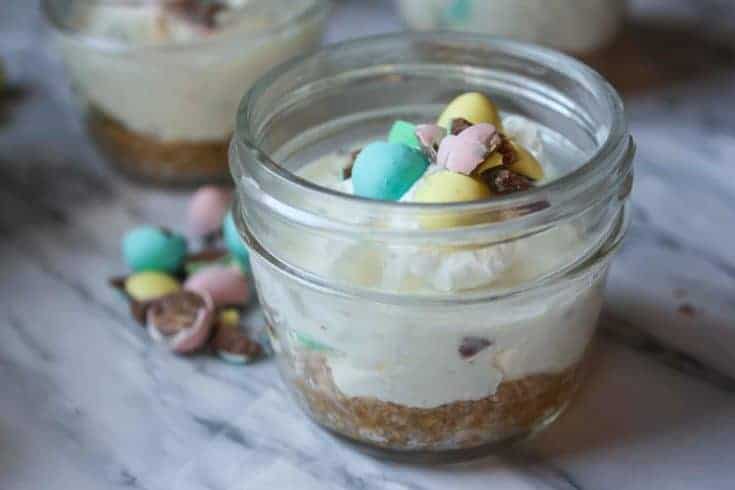 by Mommy Moment
Just like the carrot cheesecake above, you're going to love this mini version. Making mini cheesecakes is a terrific way to watch your portions if you tend to crave the stuff a little too much. Who doesn't?
They can be made up to three days in advance, so they're perfect if you're trying to get all your food lined up before Easter Sunday.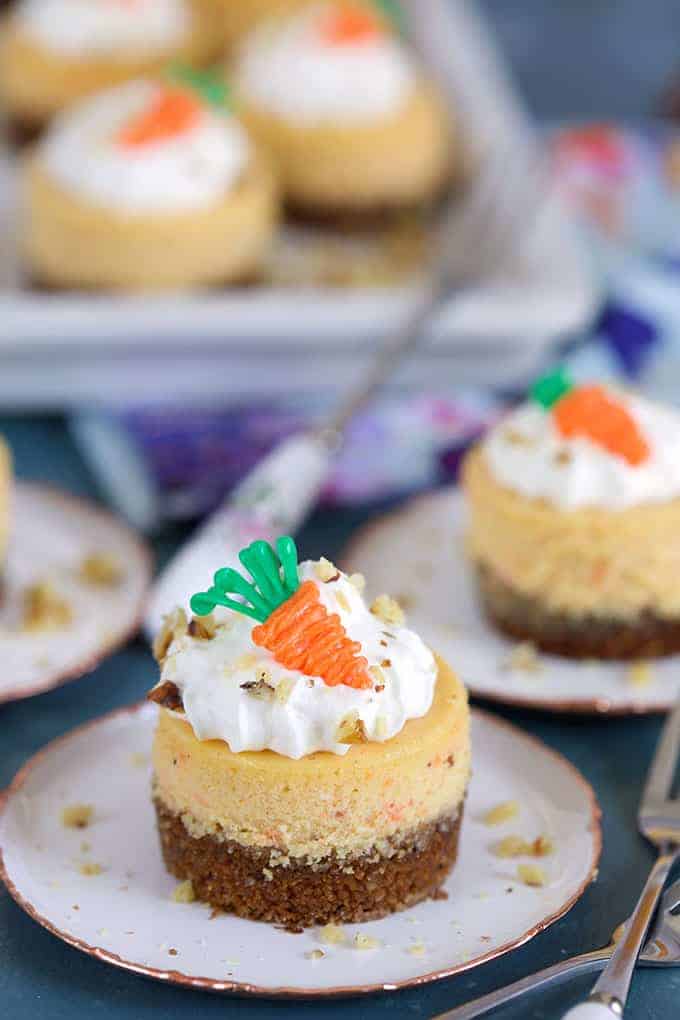 by The Suburban Soapbox
Instant Pot Easter Cheesecake Recipes
Want to whip up a dessert in the Instant Pot this Easter? Here are some yummy cheesecakes you can make.
Yes, it's all the goodness of the creme egg cheesecake, but mostly made in the Instant Pot! Your family and friends will go gaga over this decadent, chocolatey, creamy cheesecake.
Did you know you can freeze a cheesecake for up to three months? Make an extra to enjoy later this year when the Cadbury eggs are no longer available.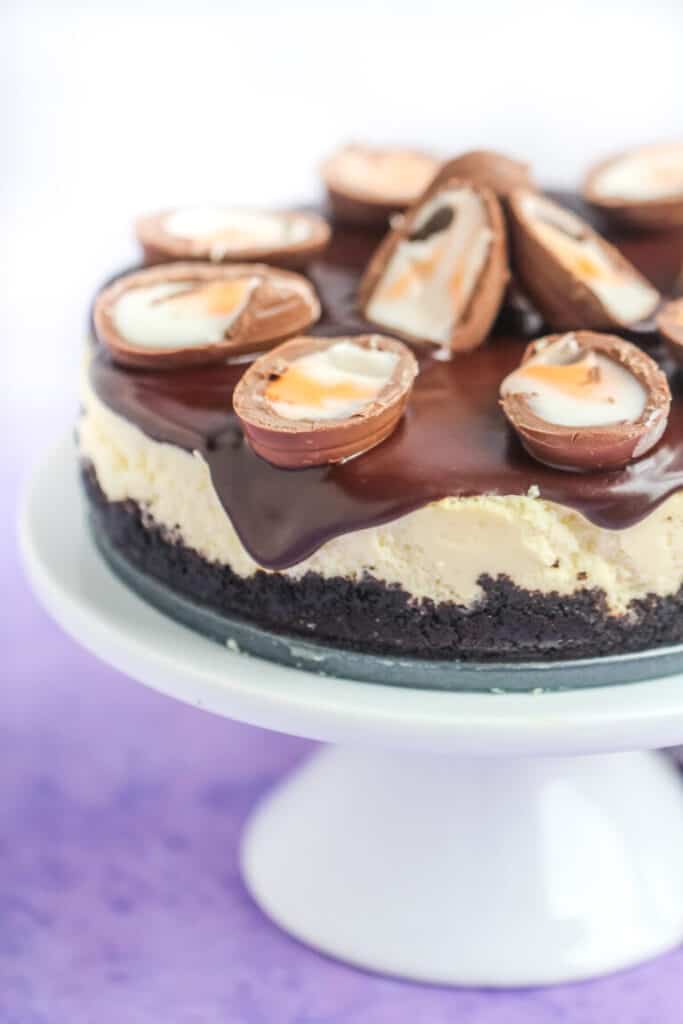 by Frugal Mom Eh!
Finally, if you love the idea of the carrot cake cheesecake but want to make it in your Instant Pot to free up oven space or just because you love using your favorite kitchen gadget, here you go!
We love the caramel and crushed walnut topping on this one. It's sure to be delish.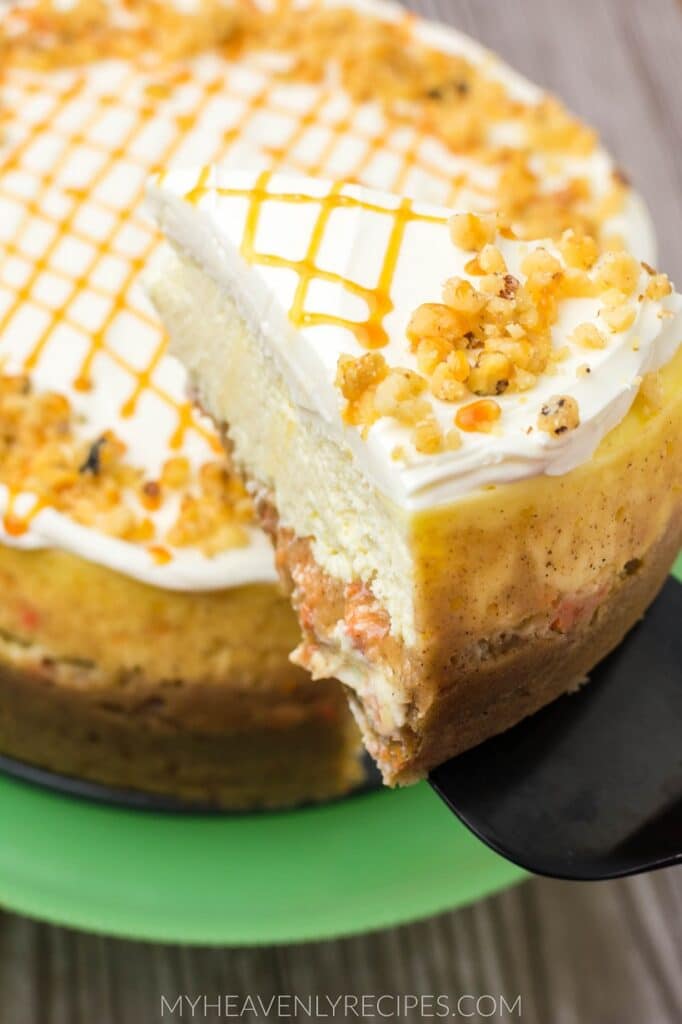 by My Heavenly Recipes
If you're looking for delicious Easter recipes, then look no further. We've compiled 13 of the best cheesecake recipes that will keep your taste buds tingling with delight. From Cadbury creme egg cheesecake to carrot cake cheesecake and more, there's something for everyone this Easter season. So go ahead and pin this post so you can easily find these delicious desserts later on! Which recipe are you most excited about?
More Easter Recipes