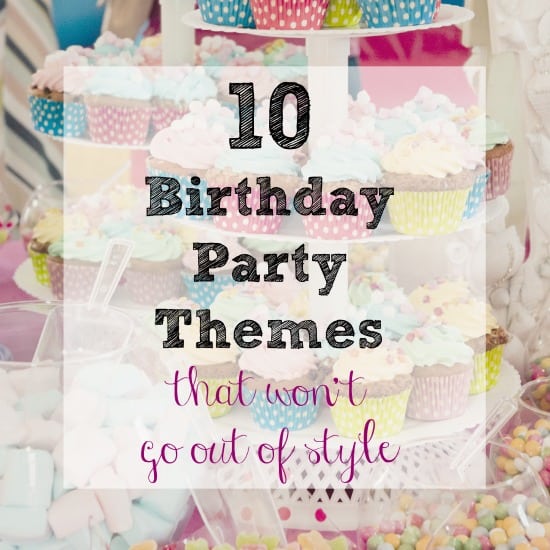 Have you ever been planning a birthday party for your child and all you can find is cartoon characters and movie products? It seems like all the birthday supplies at the store these days are completely commercial and uninspired. You don't have to be Pinterest perfect to design a fun and timeless birthday party for your kids. Here are 10 themes that are easy to create, fun to play around with and will never go out of style.
10 Birthday Party Themes (that won't go out of style)
Colors & Patterns
This is one of the easiest themes to play around with. Pick one color and use variations for all the accessories of the party. I would stick to just 2 or three tones, so the color pallet doesn't get overwhelming. This is also great when you are shopping at different stores or for different items. You don't need to worry that everything is completely matchy-matchy as long as they are the same color.
The Alphabet
Use the first letter of your child's name, their full initials, or the ABC's, to build your party around. Think of things that start with that one particular letter to focus on. For example – A is apples, alligator, astronaut, etc.
Candy
Use this theme at your own discretion. Candy is fun and colorful and can make a great theme! Candy is also full or sugar and can make all the kids hyper.
Nature
For a nature theme, you can choose things such as flowers, trees, rainbows, clouds, etc. There are so many wonderful things in nature that can make a great party theme.
Under the Sea
This theme can go in so many directions. Mermaids (and they don't have to be Ariel), fish, sharks, whales, starfish, seashells, to name just a few. You can mix and match sea creatures and sea plants and design a really well-rounded party.
Our baby shark party ideas post has the cutest ideas for a summer birthday party!
Seasons
Winter wonderland anyone? You can design a birthday party out of any of the 4 seasons – spring, summer, fall or winter. For example, a spring theme party can use pastel colors and blooming flowers; a fall party could be full or oranges and browns and leaves.
Animals
What is your child's favorite animal? Both my girls love cows and dogs – those are their favorite. If I was planning a party around cows, I would use black, white and red (picture a barn). You could even decorate with plastic toy farm animals. How fun!
Monsters
Not the scary kind and not the movie kind. Build your theme around funny, furry big eyed creatures who like to have fun, like the Birthday Monsters from Susan Boynton.
Princess or Prince
This is a timeless theme and doesn't have to be all about Disney. The girls can wear poofy dresses and the boys can wear vests and bow ties. You can serve tea or root beer and sandwiches.
Cars
I don't mean the movie, I mean the actual vehicles. You can use trucks, or convertibles, a variety of colors and give Hot Wheels in the goody bags.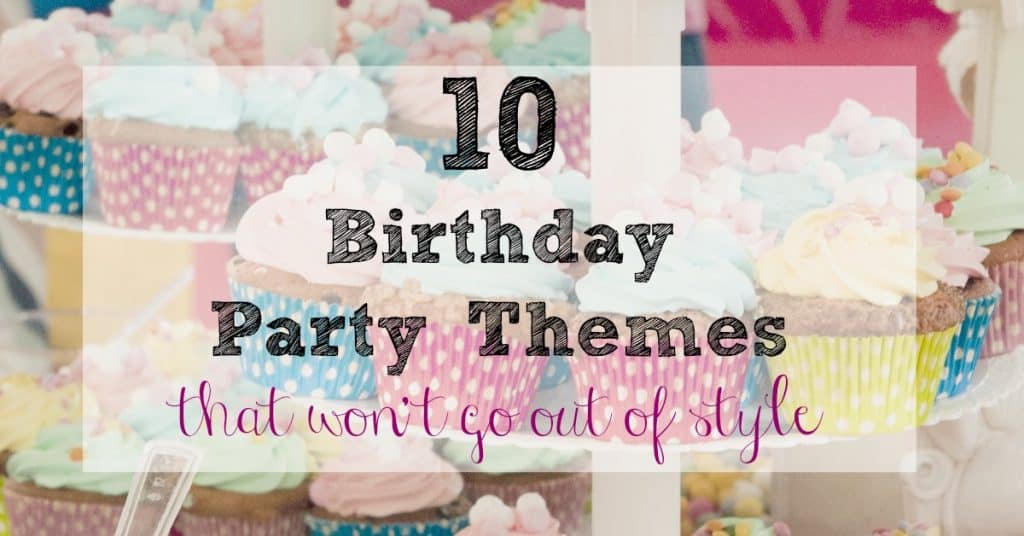 If you want more ideas, check out these Pinterest Boards from Practical Mommy.
Boy Birthday Fun Pinterest Board
Follow Practical Mommy's board Boy Birthday Fun on Pinterest.

Girl Birthday Fun Pinterest Board Follow Practical Mommy's board Girl Birthday Fun on Pinterest.