Calling all pumpkin lovers!! Today we are excited to share with you over 40 pumpkin recipes, crafts, decoration and more.  This post is overloaded with so much pumpkin we are calling it Pumpkin Everything to celebrate these amazing pumpkin creations.
I mean seriously, from homemade pumpkin latte to fall yarn decoration, this pumpkin roundup is filled with creative ideas and recipes. I hope you enjoy this pumpkin round up and enjoy one of our favorite season, fall.
Pumpkin Decoration
Pumpkin Recipes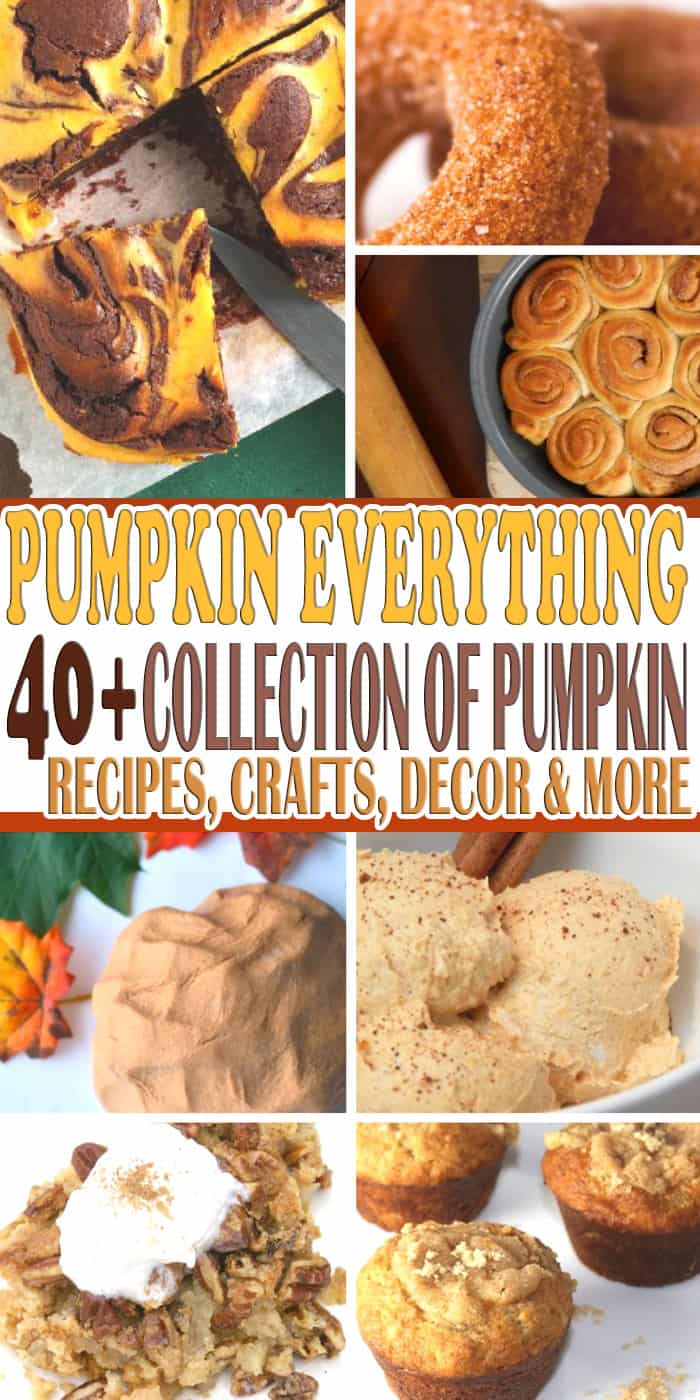 Pumpkin Drinks
Pumpkin Craft
Pumpkin Hacks
Pumpkin Projects
Save
Save
Save
(Visited 436 times, 1 visits today)
The following two tabs change content below.
Joyce is a stay at home mom of 3 (16, 4, and 2) married to wonderful man who loves finances and eliminating debt. Years ago Joyce decided that she will not let money control her or her life and decided to start eliminating her debt. She is now debt free (except the house) and trying to find a way of living a simple life.
Latest posts by Joyce Marrero (see all)