Fall Home Decor Yarn Wrapped Pumpkins
It may be a little late in the Fall, but I still love seeing pumpkins all around. Decorating my house between September-November I try to have a nice balance of pumpkins and leaves all around. These yarn wrapped pumpkins are a wonderful craft that can fit in seamlessly with your home decor to give it a nice fall feeling.
You don't need to be a crafting expertise to do these. Older children may enjoy making these for friends and family too!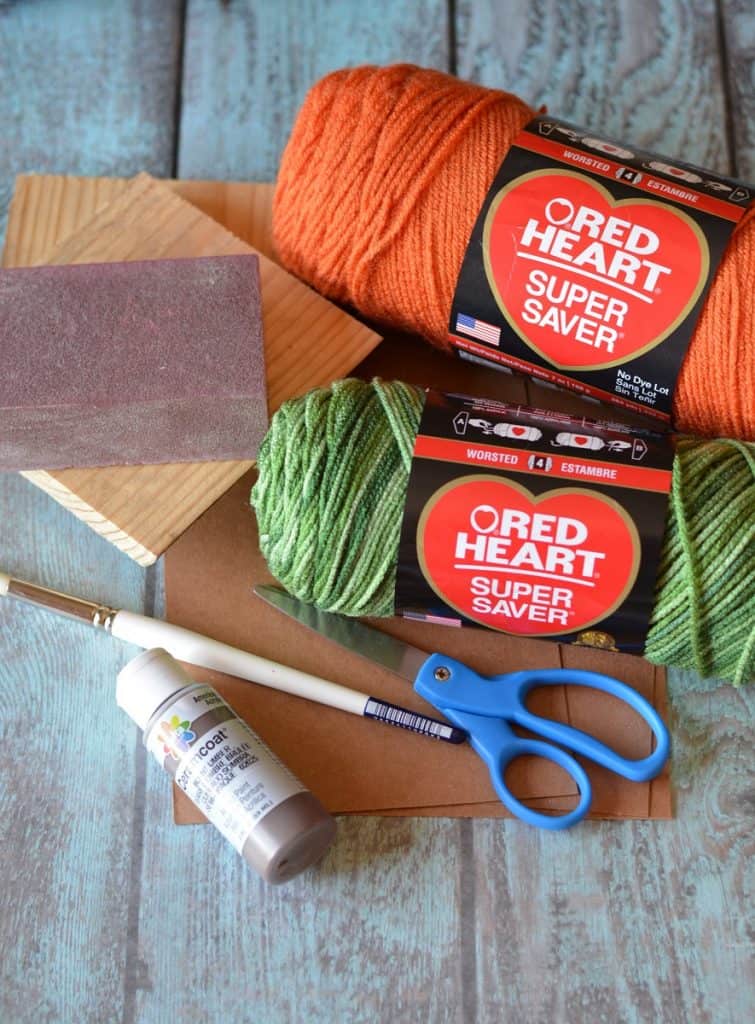 Materials:
Pallet Wood (cut to 5.25″ x 5.25″)
Acrylic Paint – burnt umber color
Paint Brush
Sanding Block
Cardboard
Orange Yarn – Red Heart Brand in Carrot Color
Green Yarn – Red Heart Brand in Green Tones
Drinking Glass or something similar for a circle template (3″ diameter shown)
Scissors
Hot Glue
Cardboard
Instructions: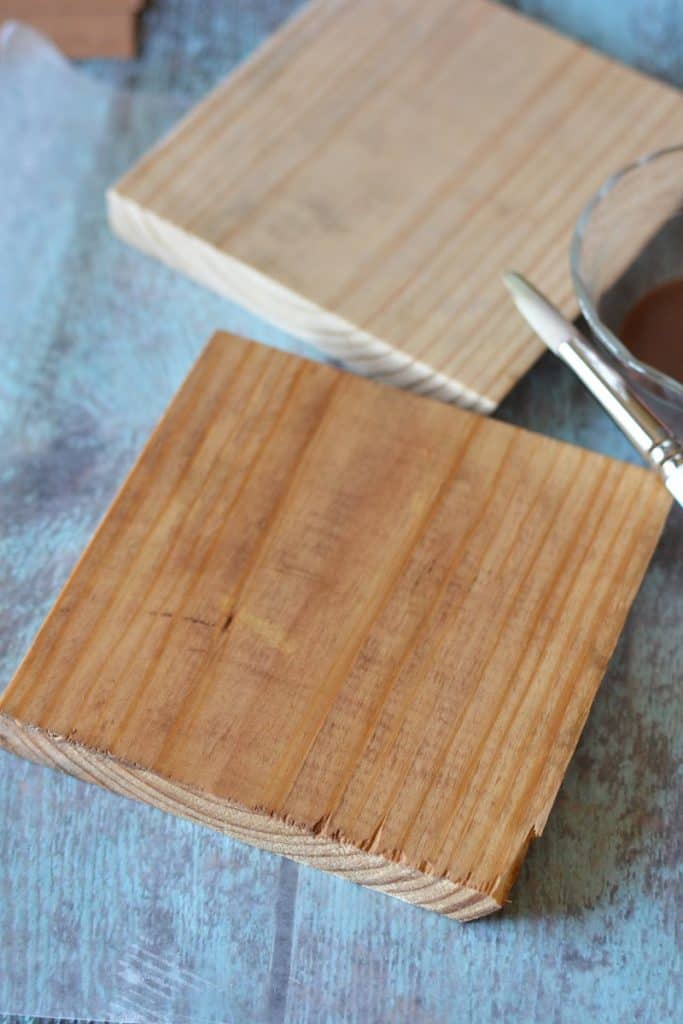 Use the sanding block to smooth the rough edges on your pallet board.
Water down the acrylic paint to create a wash similar to a wood stain. You can use a wood stain, but the acrylic paint smells less stinky and dries much faster. Set aside to dry.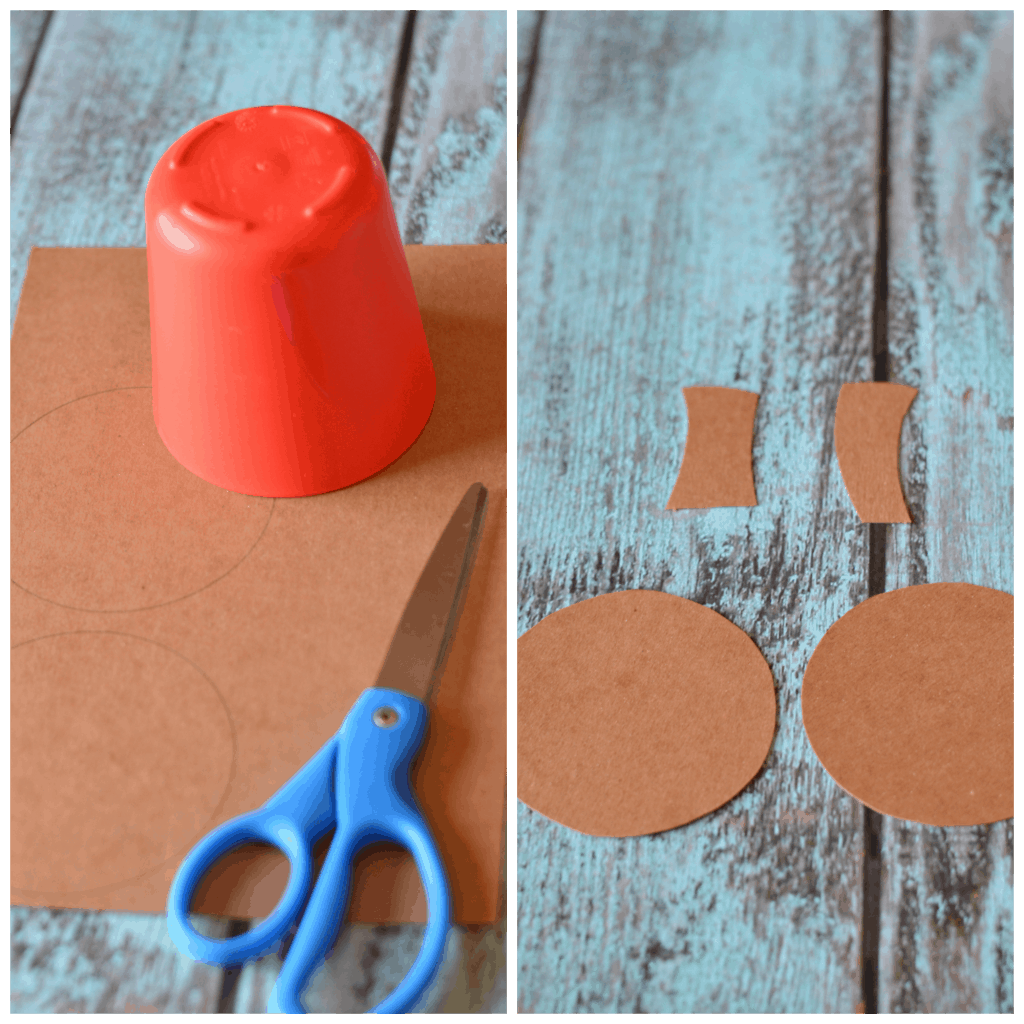 On a flat surface, place your cardboard and trace your circles with a pencil and drinking glass. Cut out circles and cut a small stem for each pumpkin.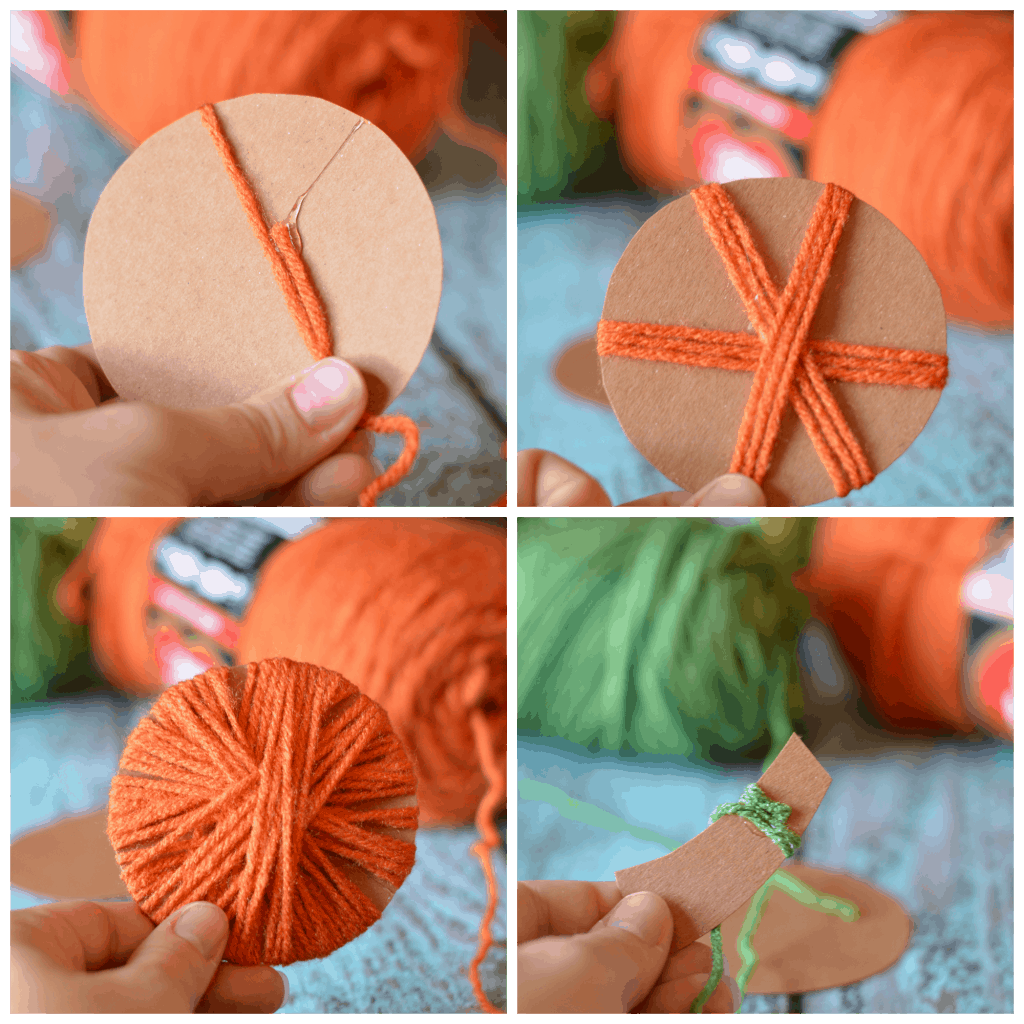 Wrap your circles with yarn: start by wrapping yarn around the pumpkin and affixing it with hot glue. Continue around the circle until it is covered. I usually wrap 3-5 times before switching directions. This allows for a more even pumpkin. When finished, glue yarn to the back of the pumpkin and trim with scissors.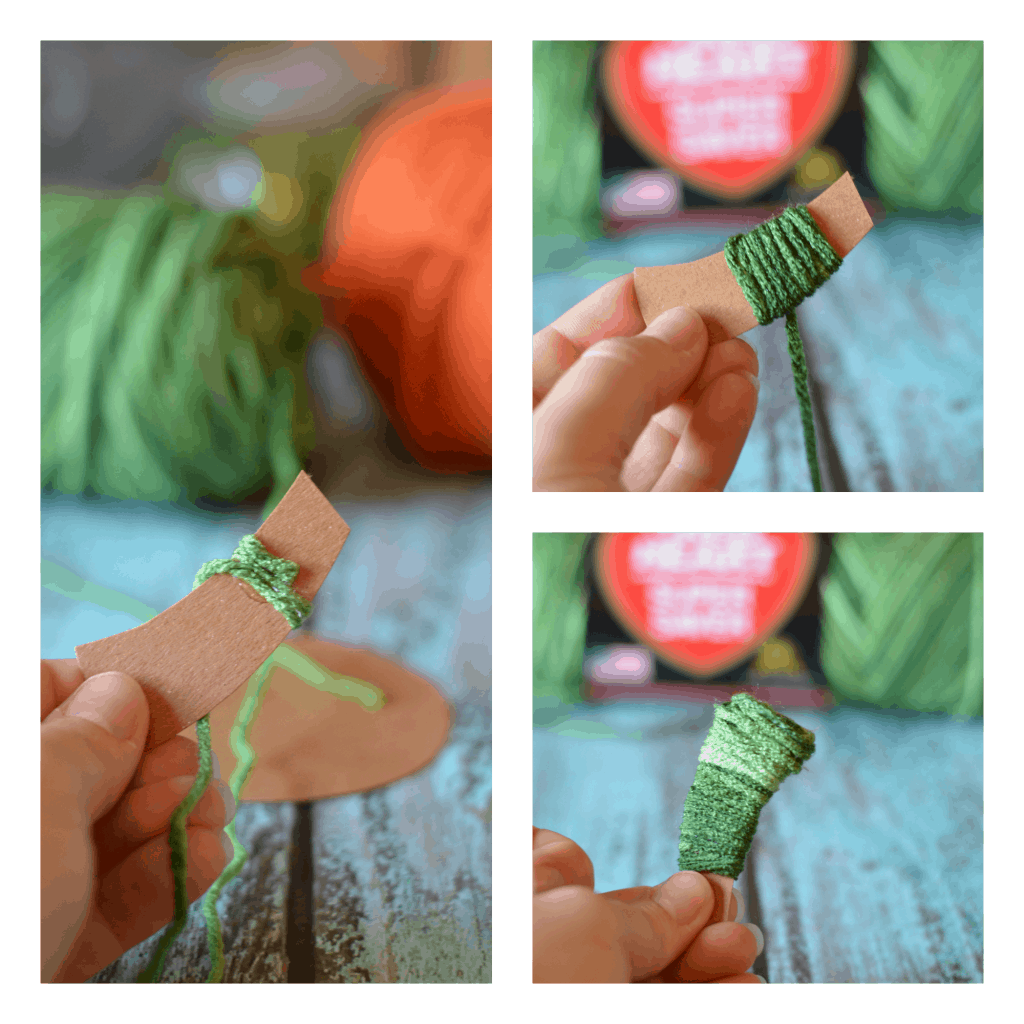 Begin to wrap the stem. Start at the bottom and move to the top. Wrap around once and glue with hot glue and continue up the stem. It may get a little tricky near the top, just go slowly and add a tiny dab of glue to hold yarn in place. When finished, glue on back and trim yarn.
Tips: Don't wrap the yarn too tight. This will cause the yarn to slip off and the cardboard to buckle. Try to keep the cardboard flat while wrapping. If you find that your yarn is slipping, you can add a dab of hot glue to the back to keep it in place or wrap the yarn a little tighter. The other issue is that you won't need a lot of glue, just a little, especially on the stem. Less is better.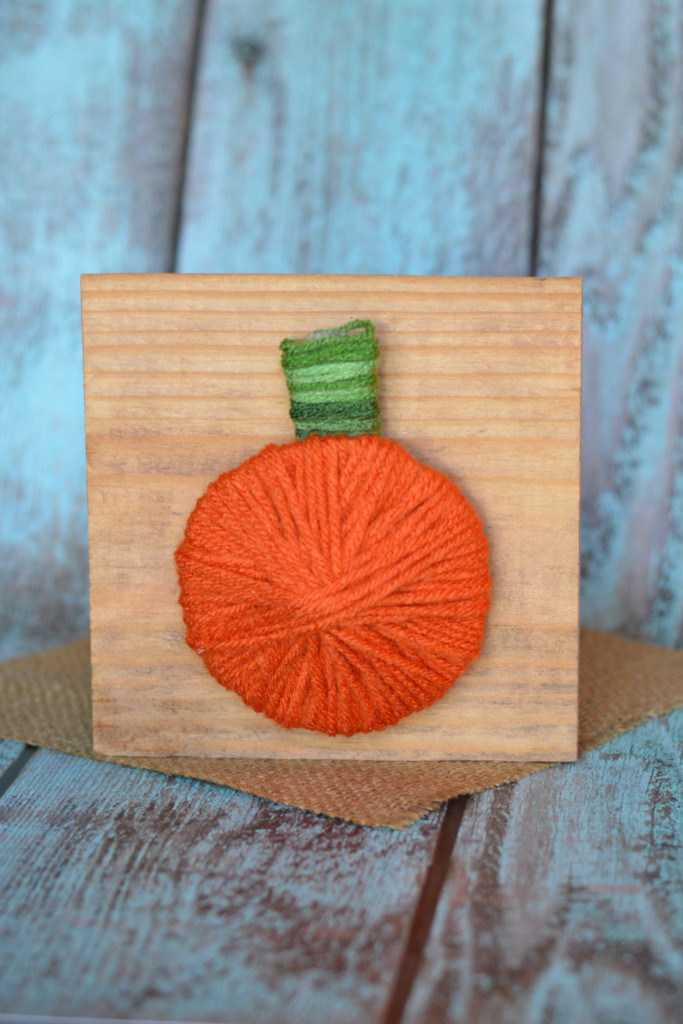 When completed with the yarn wrapping, glue the stem to the pumpkin and glue the pumpkin to the board.
What is your favorite Fall decor icon?