This easy pumpkin craft for kids is the perfect fall activity for your toddler or preschooler.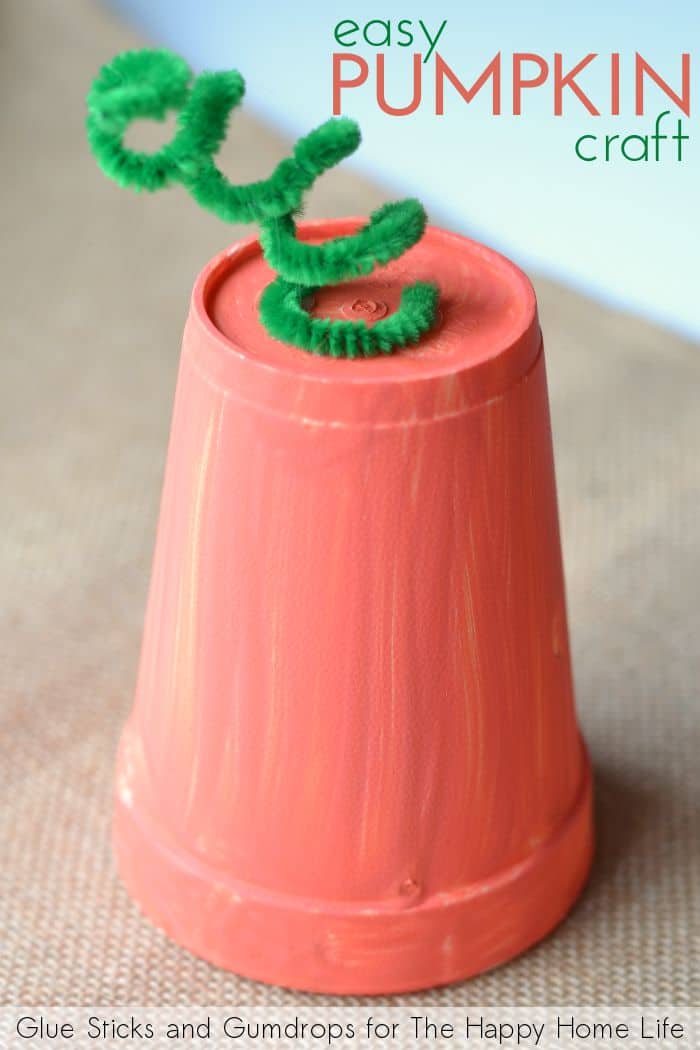 Fall is in the air here in Virginia, and I've been on the prowl for easy activities that we can complete in just a few minutes. This craft is one of those projects! With just a few simple materials, you can have cute foam cup pumpkins to decorate your table or mantle.
Materials for a Foam Cup Pumpkin:
Disclaimer: This post contains affiliate links.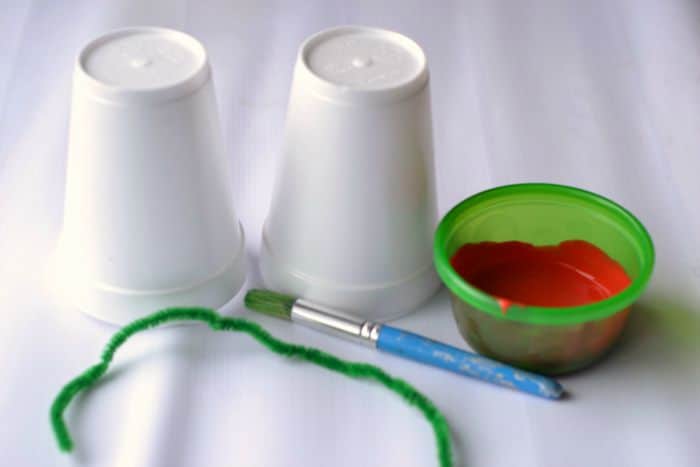 How to Make a Foam Cup Pumpkin:
1. Apply a coat of orange paint to the styrofoam cup. Allow the first coat to dry for about an hour, and then apply the second coat. (Note: We used tempera paint, so the coverage wasn't as good. Acrylic should work much better on styrofoam cups.)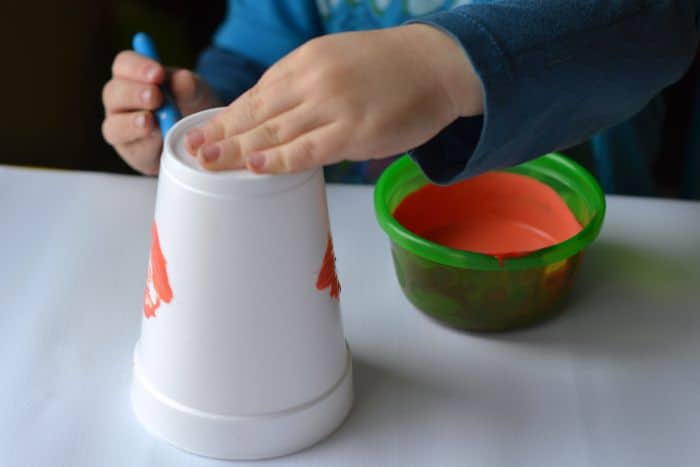 2. Curl the pipe cleaners around your finger to make them curly like a pumpkin vine.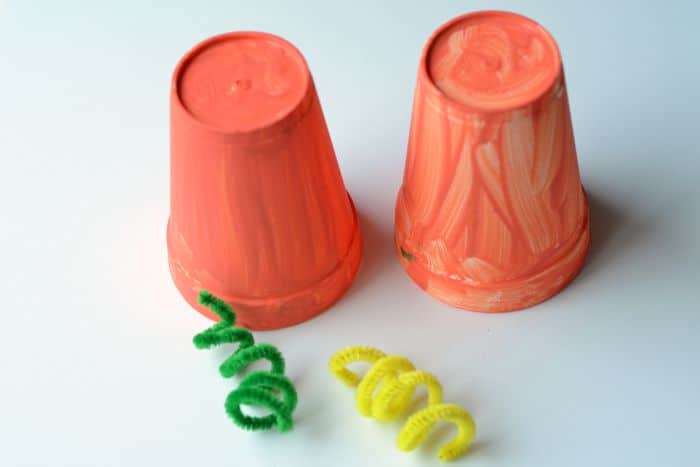 3. Hot glue the pipe cleaners to the top of the cup. Hold in place for a few seconds until the glue dries.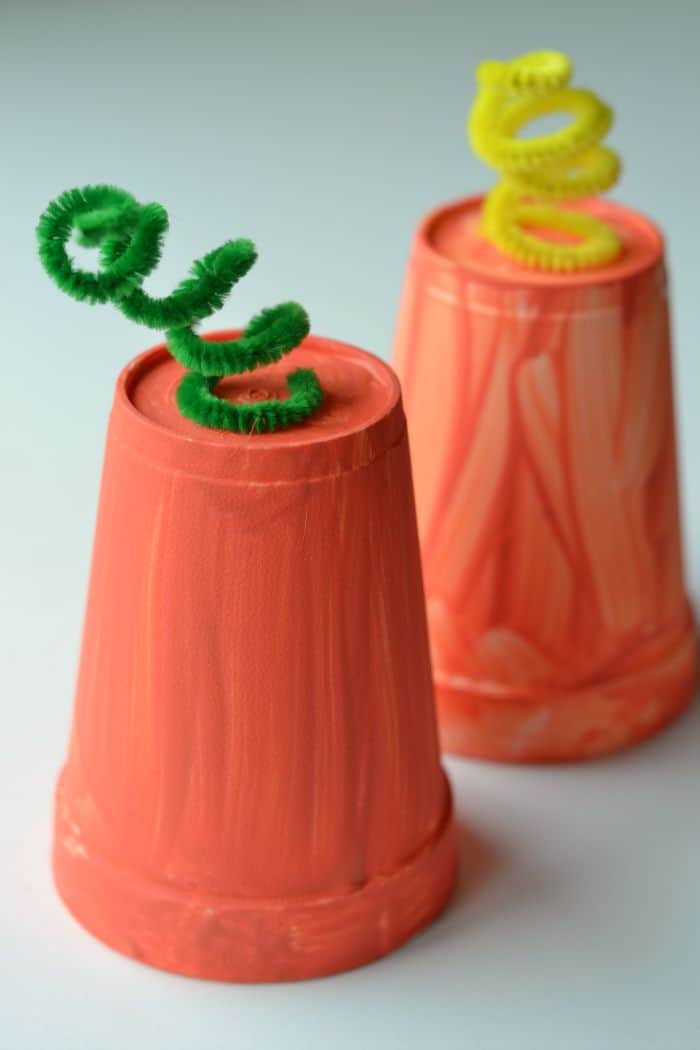 I think that we could have done a third coat for better coverage, but as you can see, my son didn't even want to do a second coat on his. He also opted for a yellow vine instead of a green one. Our paint was still a little wet at this point, but it looks even cuter once it's completely dry.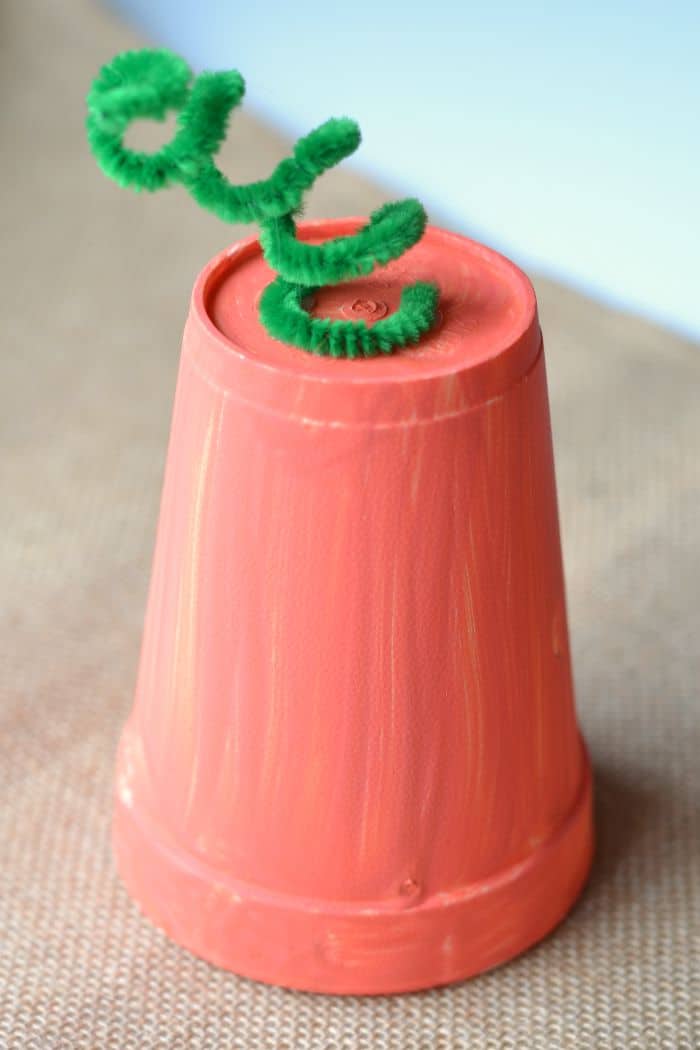 In October, we may paint jack-o-lantern faces on these for Halloween so that we can use them another month.
You can also use foam cups and red paint to create apples for your fall mantle. 🙂
For more pumpkin crafts, head over to my blog at Glue Sticks and Gumdrops for this beaded pumpkin craft!