Today we are going to learn how to make chocolate play dough with ingredients you already have at home.
Homemade play dough has saved so much money and has helped me to keep my kids entertained. Keeping 3 little ones entertained indoors is no easy task but having them help me to create DIY chocolate play dough has been a blessing.
For this edible chocolate dough recipe, you will need about 5 ingredients and water in one. And I may add that these recipes you might have right now as they are very popular.
Now this DIY chocolate play dough is a no-cook recipe so you can allow your kids to help.

How to make Chocolate Play Dough
Check out these posts:
Again, this homemade play dough recipe is so easy to make the only thing you might have to work hard on will be mixing it.
And you will learn why when you make it.
First, gather your play dough ingredients:
Flour
Hot water
Salt
Oil
Chocolate powder
Next, you are going to need:
A large bowl
A nice surface to mix it
Kids to play or adults
Now that you have everything let's make this edible chocolate play dough recipe

Edible Chocolate Play Dough
Ingredients:
2 cups flour
1 cup hot water
1/3 cup salt
1-2 T. Salt
2 T. Oil
1/2 cup chocolate powder
Directions:
Step 1 – In a large bowl mix all dry ingredients together.
Step 2 – Use a small mixing bowl and mix the wet ingredients.
Step 3 – In increments, add the wet ingredients into the dry mix.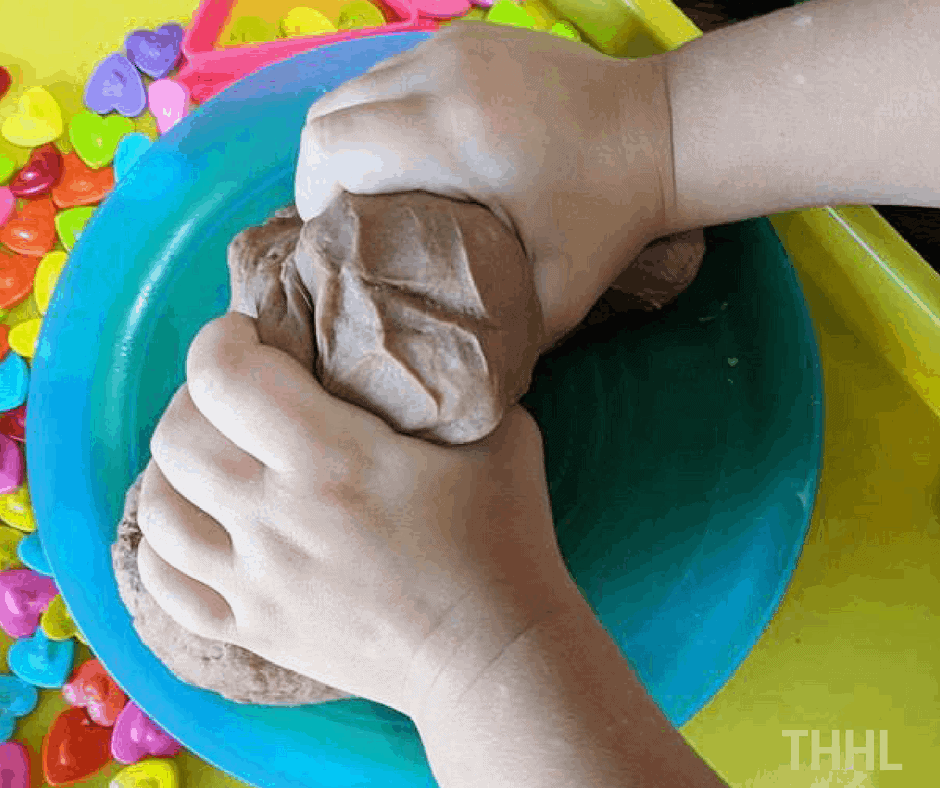 Step 4 – Use your hands to mix everything together!
Conclusion
There you have it, you have created homemade edible chocolate playdough! Your kids are going to enjoy this project and I bet you will too.
Your turn: Your read how to make chocolate play dough what are your thoughts?
Like playdough recipes? Check out these posts: