Today we are going to learn how to make paper plate spider, but not just any paper plate spider craft. A black spider paper plate craft that is so cool your kids are going to have a good time.
Hey, maybe you will too. I know I did. Whatever don't judge!
We are a fan of Halloween and honestly this super cute and easy kids paper plate craft will go with the occasion. It's a spooktacular Halloween decoration, I tell ya!

How to Make Halloween Spider Paper Plate Craft
What do you need to make a spider paper plate?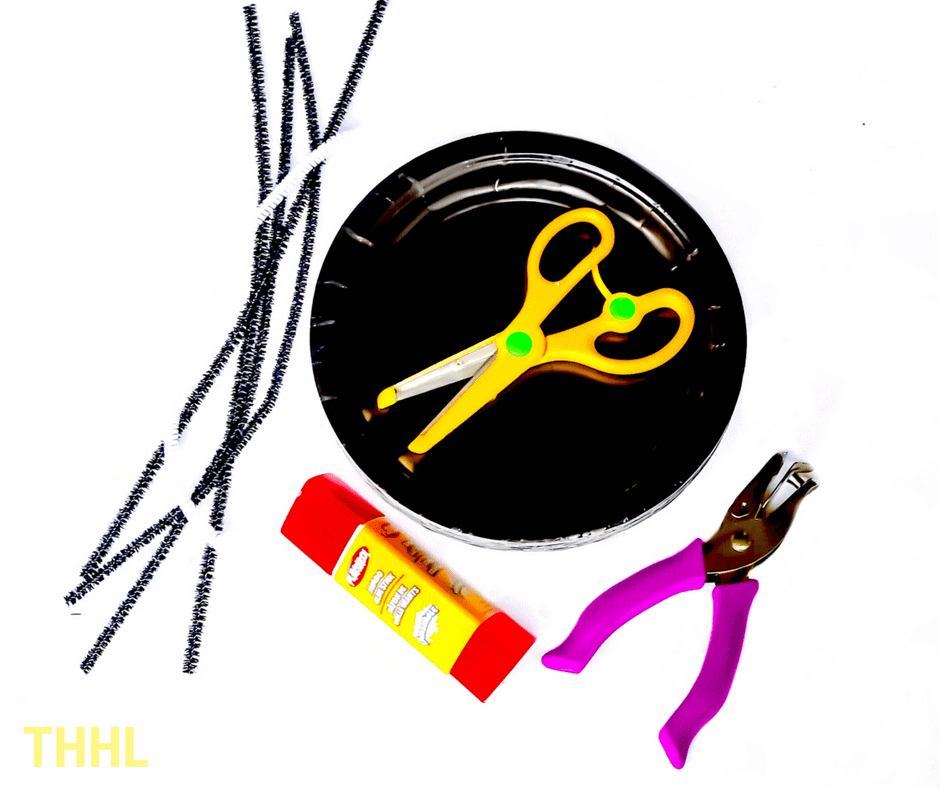 To make this easy spider craft you are going to need the following:
Now that you have all the ingredients learn how to make this paper plate spider craft.
Let's begin!
The first thing you are going to do is take four black pipe cleaners and cut them in half to make eight spider legs.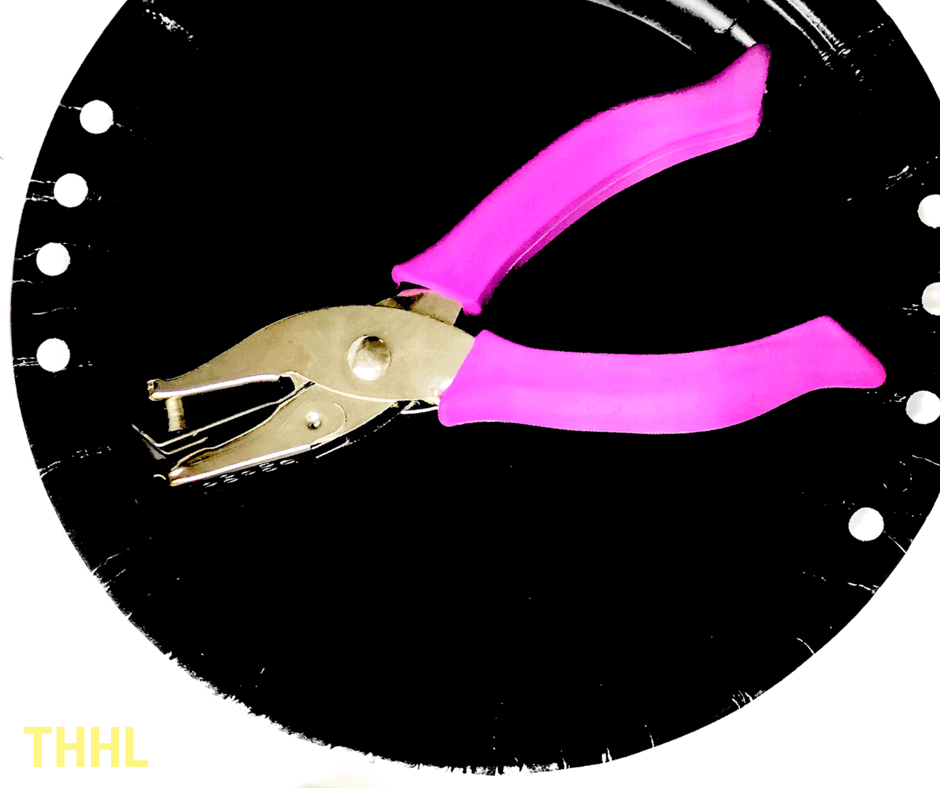 Next, take your hole punch and punch 4 holes onto each side of your black plate. You will be using these holes for the legs.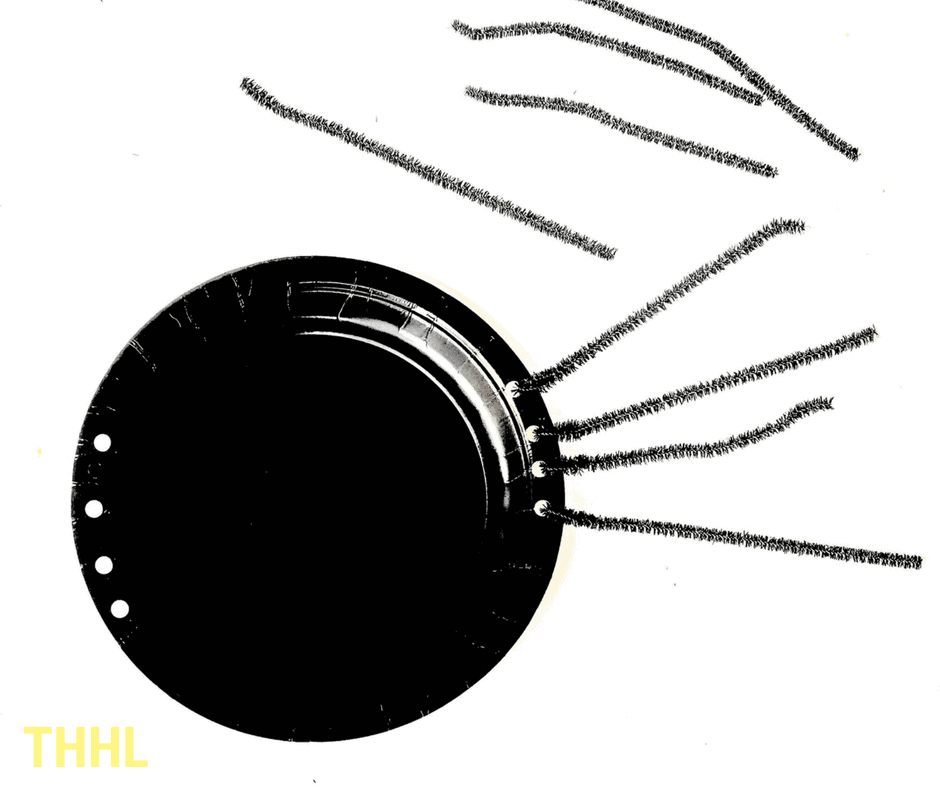 Once you have your holes punched, take your black pipe cleaners and twist them through the holes to make eight spider legs. Then bend your pipe cleaners to make your spider legs wavy.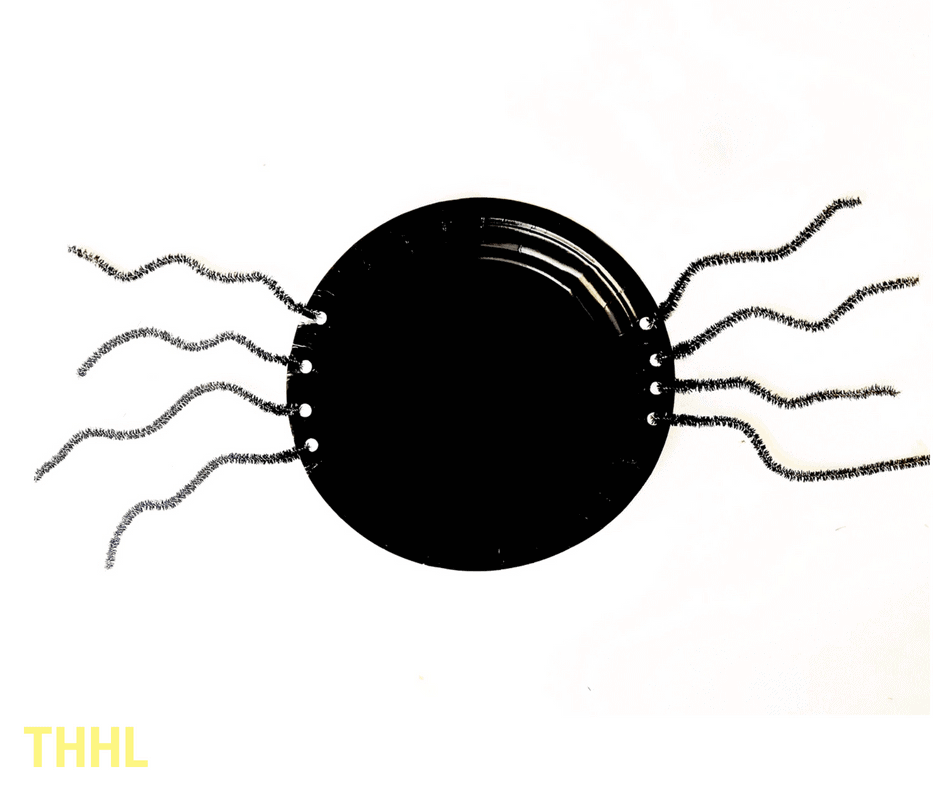 After all eight spider legs are attached to your black paper plate just like the pic above, continue to the next step.
If you take a break check out this no-carve pumpkin idea and this cute Halloween Kid Crafts!
It's starting to come out into a cute spider. How exciting!!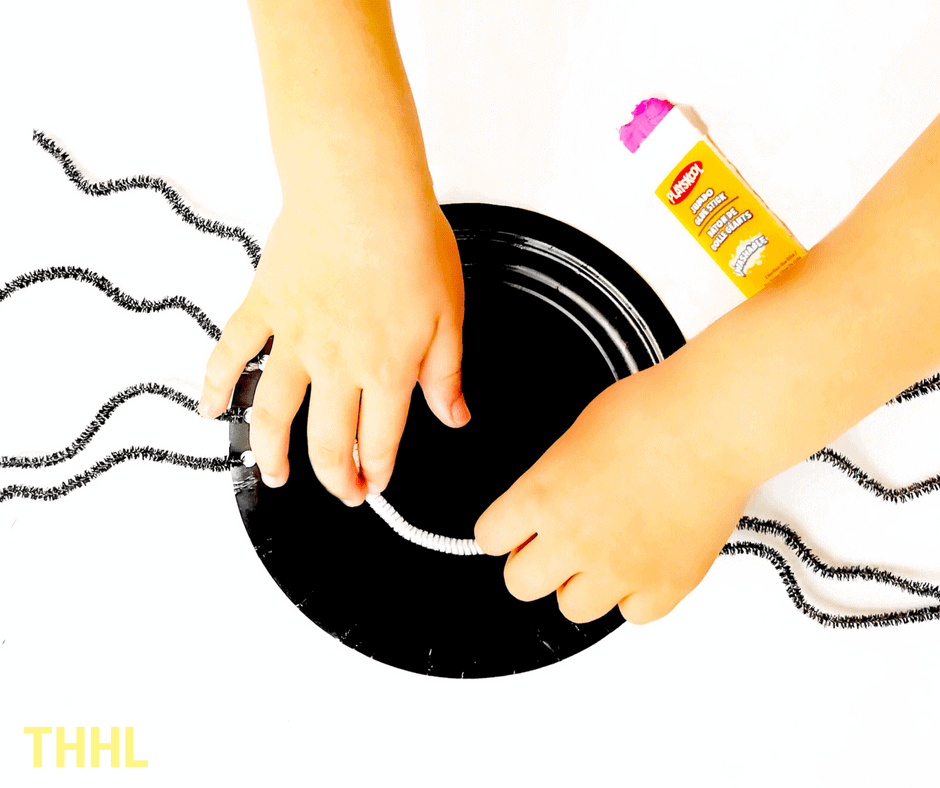 Next, grab that white pipe cleaner and make yourself a mouth for your spider. Use your glue stick to glue your mouth in place.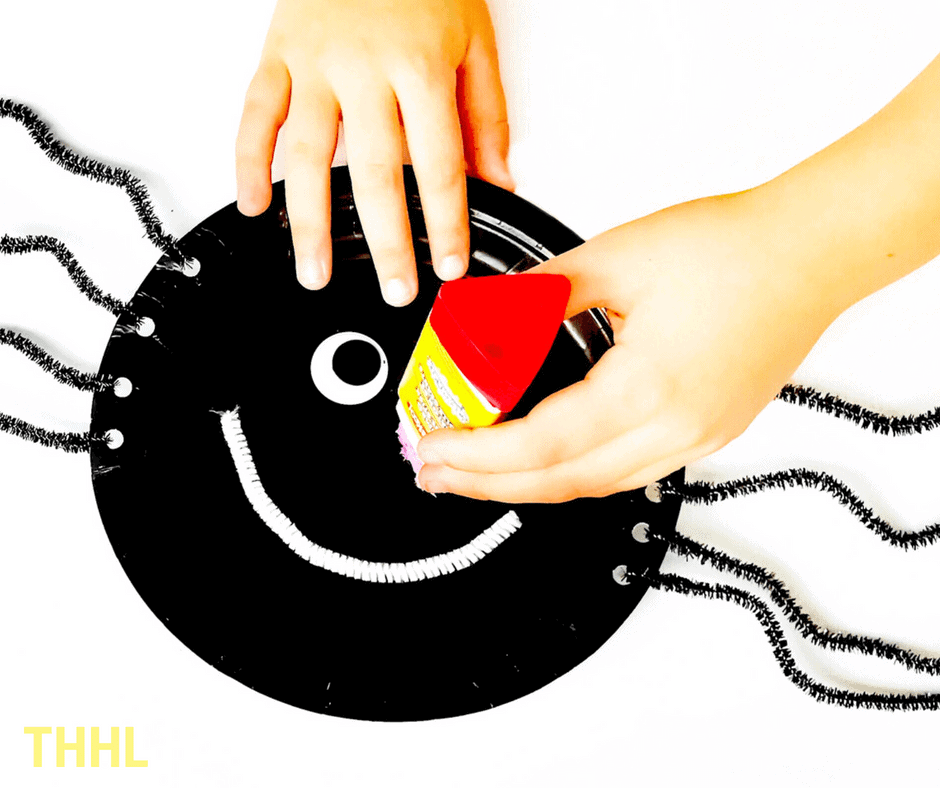 Now glue those googly eyes onto your black paper plate!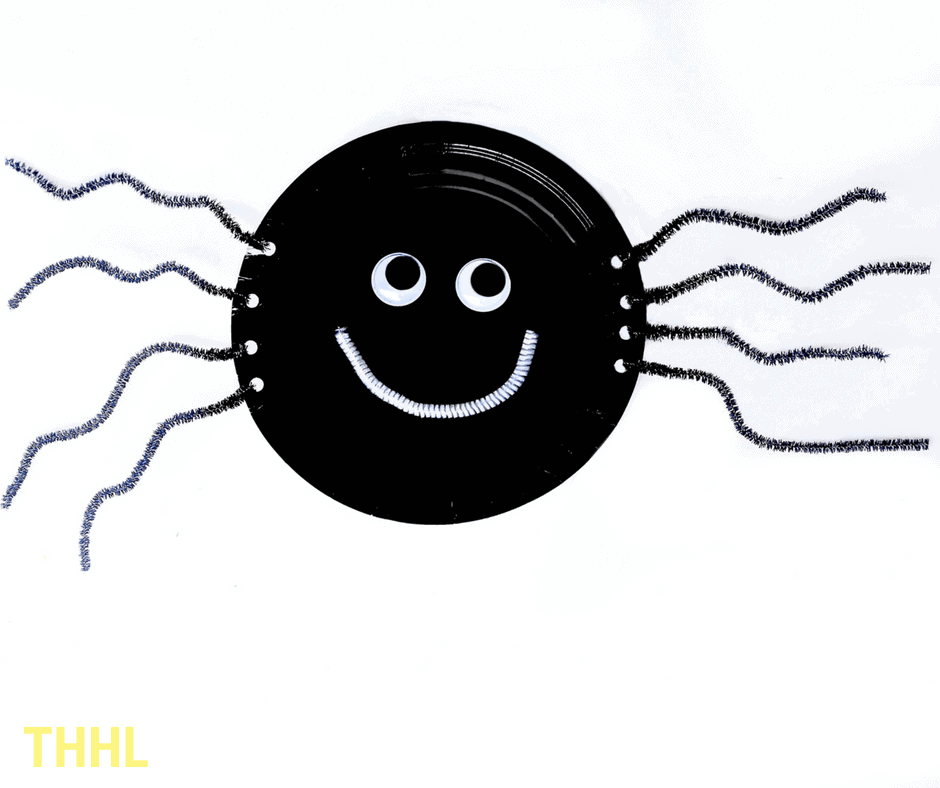 And just like that, you now have a Spider Paper Plate. Perfect craft for preschoolers or kiddos just learning how to cut and glue!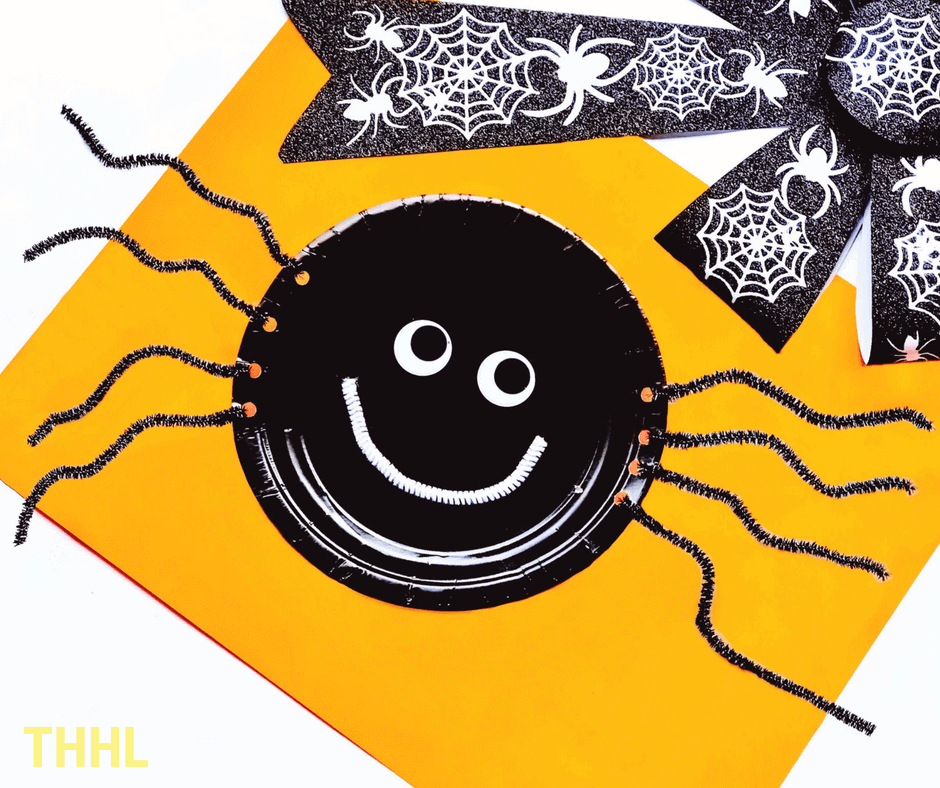 Your Spider Paper Plate is done and ready for Halloween!
Your turn: What do you think of our Halloween Black Spider Paper Plate Craft? Share your thoughts and ideas with us!