As children, we all remember the joy and wonder of unwrapping presents as we were children. Yet sometimes the anticipation can wear thin when opening mundane, predictable gifts. It's time to help our little ones dive into a world of surprise with these unconventional present ideas.
Personalized Storybooks for Tots
Who wouldn't want to be the hero of their own tale? Personalized storybooks offer that opportunity for tiny tots! Not just any book, these mini-epics feature your child as the protagonist – embarking on exciting quests while facing all obstacles with gusto and triumphing against all odds! So bid farewell to "once upon a time!" and say hello to "once upon YOUR time!"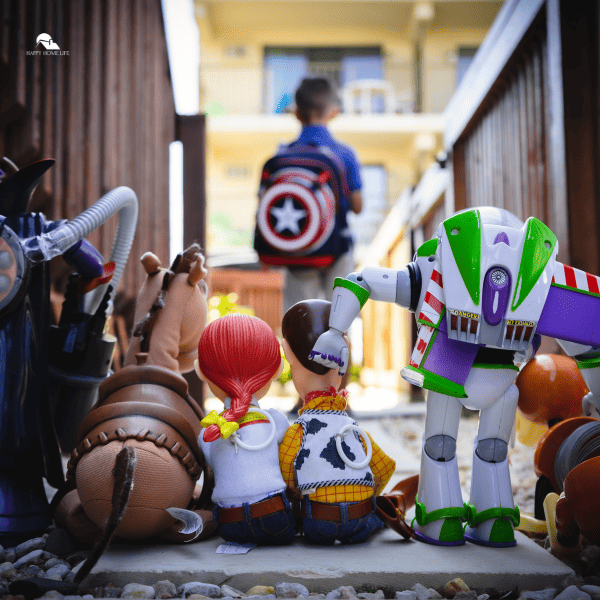 Mini-Greenhouses Are Perfect Labs for Young Botanists
Nothing tops gifting a child an ecosystem to care for and learn from like giving them their very own mini-greenhouse! A mini-greenhouse provides kids with an incredible opportunity to get hands-on with nature as they plant seeds, watch them sprout, learn about photosynthesis, ecosystems, the circle of life, sustainability and the importance of nature into daily lives – not to mention it's also a wonderful way to introduce the concept of sustainability in daily lives. So let them become proud parents to an array of plants… no one said only adults could possess green thumbs!
ABC Plush Toys Are Fun, Furry and Educational Companions
Alphabet toys have long been a part of childhood playtime; now's the time for something different! ABC plush toys offer a fun way to make learning enjoyable! Each cuddly creature represents one letter from A to Z; your child might enjoy hugging an "A" for Alligator or having stories read aloud while cuddling with a "Z" for Zebra; this tactile learning tool not only makes bedtime stories more interactive but teaches kids their ABCs in an adorable fashion – your little one will love learning all these letters over time!
Astronomy Star Projector: Stargazing from Their Bedrooms
Don't think stargazing needs to take place far away? An Astronomy Star Projector can turn every night into clear stargazing for your little astronaut! This amazing gadget projects a stunning replica of the night sky onto any ceiling surface, complete with constellations and galaxies. Perfect for sparking curiosity about space exploration, this fun educational toy makes bedtime skygazing possible every night with their very own galaxy as their bedtime view! Make every night bright with this out-of-this-world gift.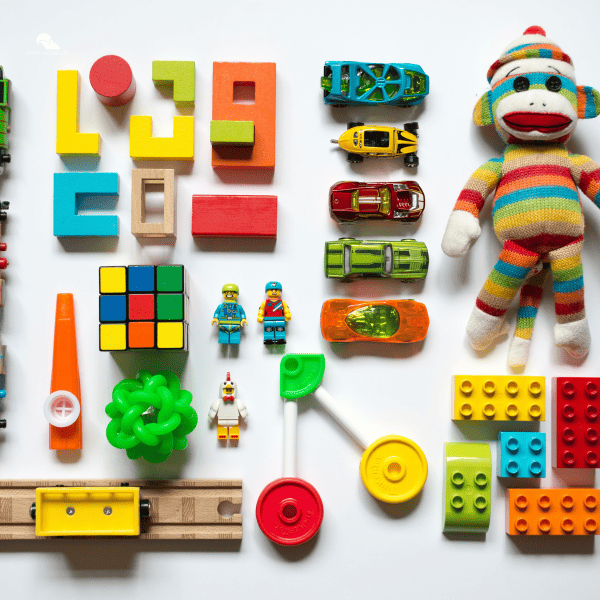 Coding Robot: A Peek Into the Future
At an age when technology reigns supreme, what better gift for your tech-savvy kiddo than a Coding Robot? This clever bot teaches programming fundamentals through fun and interactive activities – like learning another language but with code as its teacher instead. Imagine giving your little one something that not only looks cool but is educational too! Imagine giving their child something like an educational personal tutor without homework that doesn't leave behind loads of learning to take home! That would be an unforgettable present indeed!
Indoor Zipline: Add Some Adrenaline Right at Home
When kids who like adventure are turning your living room into their playground, an Indoor Zipline could be just what's needed to keep furniture safe while keeping children entertained. Not only can it provide hours of fun but it's also proven beneficial in improving balance, strength, and motor skills! Imagine swinging across their very own zipline right at home; what could be more thrilling than experiencing that thrilling feeling without even leaving their home! An Indoor Zipline is an unforgettable ride that keeps adrenaline pumping while keeping laughter ringing through; why would anyone need another playground when an Indoor Zipline is already here at home?
Six unconventional gifts sure to put a smile on your child's face and put an extra spring in their step! Not your typical store-bought toys, these presents will light up their world, spark their imagination, and keep them engaged for hours on end – more than simply playthings; these presents serve as gateways into new worlds, pathways towards skills acquisition, and sparks for creativity! When stumped for gift ideas next time around, keep this list in mind; why settle for being conventional when extraordinary is available?