If you are here is probably because your kid or adults are driving you nuts about Roblox and you are probably are looking for a nice Roblox gift guide to help you get your favorite Roblox fans something.
If you don't know what Roblox is let me give you a quick information about it, so you can find out why people are talking about it. Roblox is the number 3 game in the world! And if you haven't heard of it believe me you are not the only one. How I found out about this game was over a year or so ago thanks to my kid, and my friends found out about this game through their kids as well.

The funny thing is that as a gamer I never heard of Roblox and apparently it has been around since 2006! Since that time it has been growing and evolving and you can find more information about it here!
My husband enjoys playing it with our kids, and you have to try and read about to learn why this has become the most popular gave in the world. Of course, this game is free to play and what you purchase is not the game but cards for player to purchase things in games.
Below you will find some ideas to get your Roblox loving kids and adults alike. All you have to do is click on the image for more details and to purchase.
You can play Roblox online via PC or app by checking the links below:
Roblox Gift Guide for Hardcore Fans!
Before you purchase please be aware that some of these items might not be appropriate for young children.
---
Books & Guides
Below is the Diary of a Roblox Noob series.
Fun books and  building guides!
---
Clothes & Accessories
---
Game Cards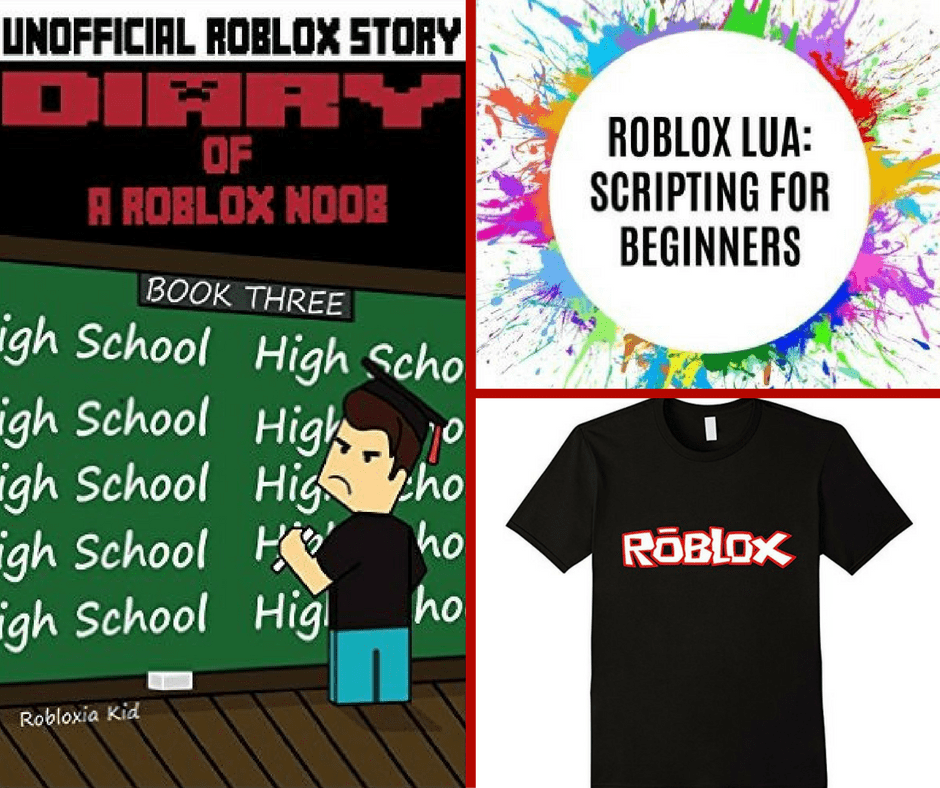 Like this post? Check out these posts:
(Visited 224 times, 1 visits today)
The following two tabs change content below.
Joyce is a stay at home mom of 3 (16, 4, and 2) married to wonderful man who loves finances and eliminating debt. Years ago Joyce decided that she will not let money control her or her life and decided to start eliminating her debt. She is now debt free (except the house) and trying to find a way of living a simple life.
Latest posts by Joyce Marrero (see all)