These orange creamsicle desserts will totally make your summer!
I love the orange creamsicle flavor. It brings back memories of my childhood summers and I can't get enough of it! If you're looking for a dessert that will make you feel like you are in your own personal ice cream parlor, then this blog post is perfect for you.
Orange creamsicle is one of the most popular ice cream flavors. It's a mix of orange and vanilla, with an icy texture that makes it perfect for dessert on hot summer days. What better way to indulge in this flavor than by making some delicious orange-flavored desserts?
Satisfy your creamsicle cravings with these 15 yummy orange creamsicle dessert ideas. Grab your favorite ingredients and start whipping up these sweet treats today!
You might enjoy these posts:
06/26 by Joyce Marrero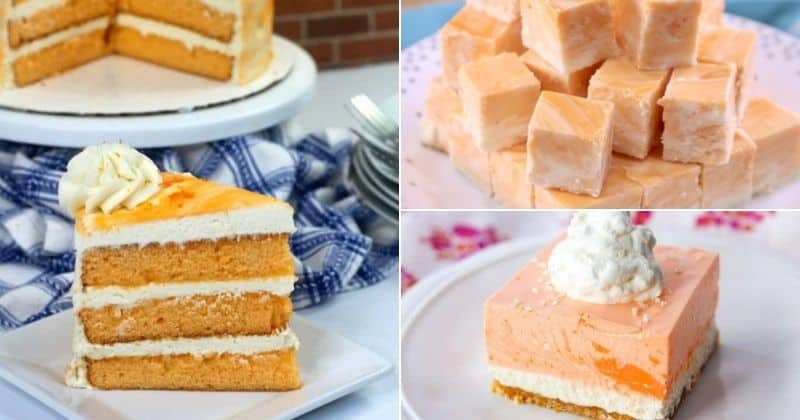 Delicious Dreamsicle Dessert Recipes
Orange Creamsicle Dessert Ideas
Do you love the orange creamsicle flavor? If so, then this blog post is for you! Here are 15 of our favorite desserts that feature the classic orange creamsicle flavor.
I hope these 15 orange creamsicle dessert ideas have given you some inspiration to make this summer even sweeter. Which of the recipes above are your favorites? Let me know in the comments or on social media! And don't forget to share with all your friends and family so they can enjoy them too.
Yummy Creamsicle Dessert Recipes