This year, Christmas dinner might look a little different. Whether you're hosting a small gathering or keeping it intimate with your immediate family, you might wonder how many desserts you should prepare. Here are a few things to consider when deciding how many sweets to serve.
The first thing to consider is how many people will be at your Christmas dinner. If it's a larger group, you might want to make two or three different desserts, so there's something for everyone. But if it's a smaller group, one or two desserts should be plenty.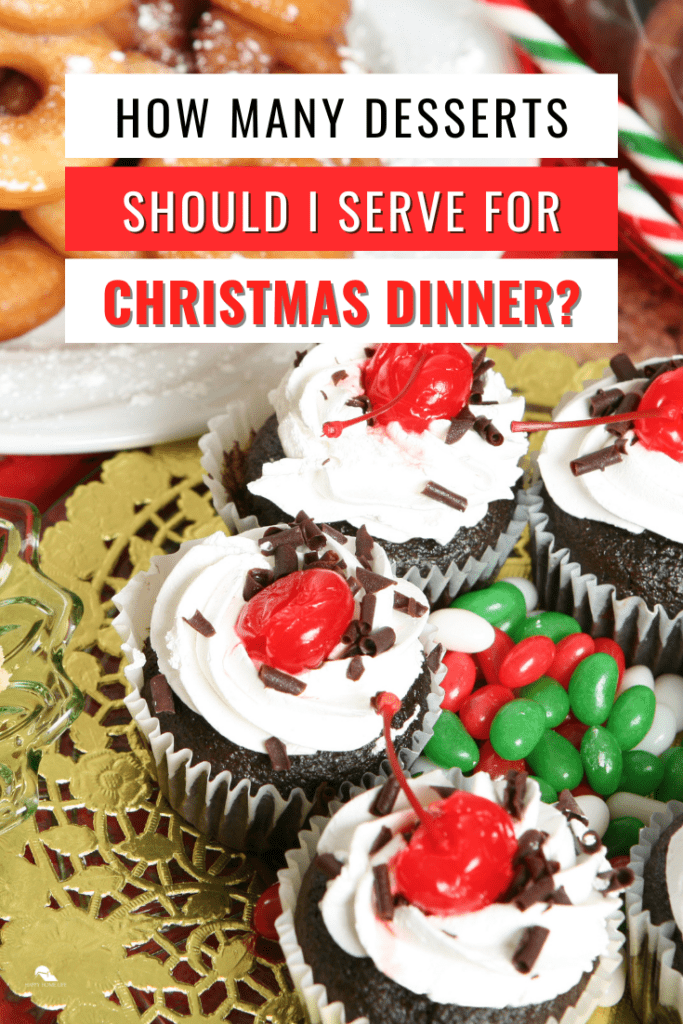 Another thing to remember is what kind of dessert you're making. A little goes a long way if it's something rich and chocolatey. You can always put out a selection of cookies or other small sweets for people to nibble on.
You might enjoy these posts:
What desserts do people eat on Christmas?
Christmas is a holiday that is celebrated by people all around the world. One of the things that people enjoy doing during this time is eating Christmas desserts. There are many different types of desserts that people eat on Christmas, and some include Christmas cookies, cakes, and pies.
Offers.com took matters into their hands and determined the most popular Christmas dessert through a survey. They questioned 1,000 Americans from throughout the country. According to their poll, pumpkin pie is the clear winner.
Let's take a look at some other Christmas desserts to help you decide.
These spiced pecans are a popular snack among individuals of all ages. They're great to have on hand throughout the holidays to serve as an appetizer, to add to a cookie plate, or to give as presents packed in festive jars or containers!
Traditional gingerbread cookies are soft and gooey in the center yet crisp around the edges and lightly spiced. Decorate these festive Christmas cookies with royal icing to complete the effect.
Every holiday gathering requires a Christmas pudding. While this dish requires a lot of ingredients, it may also be cooked ahead of time (up to a month) to enable rich flavors to emerge.
It may seem strange to wrap a warm cake in a towel, but it's the best technique to ensure the cake doesn't break when you frost it. You could decorate it in the classic log shape or try any other icing and topping combinations—all it's about that magnificent swirl, so anything else you achieve is a bonus.
These small apple and raisin pies have the flavor of a huge embrace in dessert form. Apples of various varieties balance the acidity and sweetness, resulting in the perfect comfort meal.
This decadent pie has only seven ingredients. With a sprinkling of flaky fleur de sel, the caramel filling is rich, thick, and delightful.
They are typically packed with poppy seeds, almonds, jam, or mashed fruit. The ice cream is a novel variation of classic kolachkes, and it's easiest to cut the dough using a square cookie cutter.
Trifle is a decadent, alcoholic British dessert that has long been a Christmastime staple. Cake slices are soaked in sherry before being piled with fruit, custard, jelly, and whipped cream.
A toasted hazelnut shell holds layers of gooey caramel and creamy chocolate ganache. You'll appear like an expert if you top it with edible gold flakes.
If you like candy brittle and are a fan of brownies, this brownie brittle will become your new favorite snack. This sweet snack bark is crisp and crunchy with a rich chocolate taste that is both unbelievably easy to create and wonderfully tasty.
Red velvet cake is a classic holiday dessert that is perfect for Christmas. This festive cake is made with red food coloring, cocoa powder, and buttermilk and is topped with a rich cream cheese frosting. This cake is sure to be a hit at your Christmas party!
The buttery sourdough cinnamon roll twist bread is topped with cinnamon sugar. Make it the night before and bake it shortly before serving for that fresh-out-of-the-oven flavor.
If you enjoy eggnog, you will enjoy these eggnog cookies. This simple dish comes together in approximately 30 minutes, making it ideal for last-minute tree-trimming parties or unexpected Christmas guests.
Cranberry cheesecake is the perfect holiday dessert. It's festive, flavorful, and easy to make. Plus, it can be made ahead of time, so you can enjoy your Christmas party stress-free. This cranberry cheesecake recipe is sure to become a holiday favorite.
In this one-bowl batter, layers of delicate flavors from the lemon, honey, and extra-virgin olive oil, which help keep the cake moist and give gentle fruitiness, come together. This quick-layer cake is a keeper, thanks to its fluffy and creamy lemon-cream cheese icing.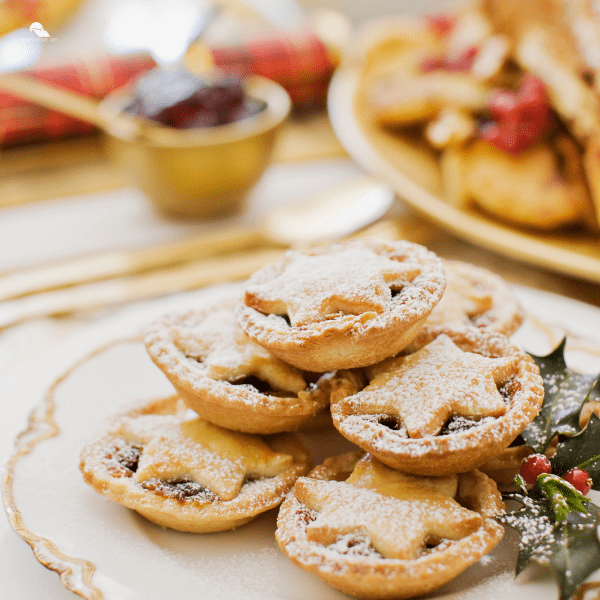 How many desserts do you get at Christmas?
Christmas is a veritable smorgasbord of treats for the sweet tooths out there. From cookies and cakes to pies and pudding, there's no shortage of deliciousness. And while some might say that too much of a good thing can be, well, too much, when it comes to dessert at Christmas, we say the more, the merrier!
So whether you like your desserts fruity or chocolatey, simple or over-the-top, there's sure to be something for everyone on your list this year. So go ahead and indulge – after all, it is the holidays!