It's that time of year again! Christmas is just around the corner, so it's time to start planning your holiday meal. If you're wondering how many sides you should have for Christmas dinner, wonder no more! Here's a helpful guide to ensure you have the perfect amount of food for your big day.
Most families typically have between 4 and 6 side dishes at their Christmas dinner. This gives everyone plenty of options and ensures something for everyone. Of course, you can always adjust this based on your own family's preferences and appetite.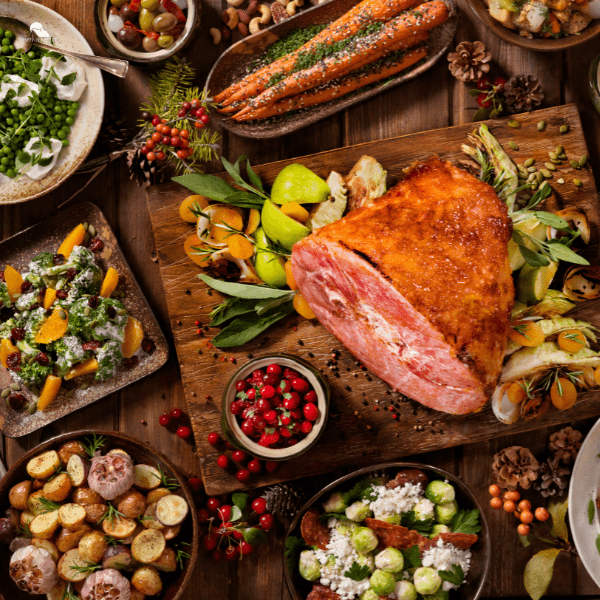 What sides do you eat on Christmas?
When it comes to Christmas dinner, there are certain sides that go hand-in-hand with the holiday. These dishes are essential to creating a complete Christmas feast, whether it's a green bean casserole or mashed potatoes. But what other sides should you include on your dinner table? Here are a few ideas to get you started.
You might enjoy these posts:
These are the perfect holiday side dish. They are easy to make and can be made ahead of time. The potatoes are roasted in the oven with garlic, Parmesan cheese, and olive oil. They are crispy on the outside and fluffy on the inside. Serve them with a holiday roast or your favorite Christmas dinner.
The dried cranberries and balsamic vinegar bring sweetness and acidity to these holiday-worthy veggies, while the nuts provide crunch. Although Brussels sprouts and carrots are used in this recipe, feel free to add more veggies or swap in some of your favorites.
Christmas dinner wouldn't be complete without a dish of Yorkshire pudding. This English dish is made from a batter of eggs, flour, and milk and is traditionally served with roast beef and gravy. Whether you serve it as a starter or a side dish, this traditional Christmas food will surely please everyone at the table.
If you're afraid of mushrooms, it's because you haven't tasted them yet! Sauteed fresh button mushrooms in a delicious sauce. Their mild taste makes them ideal for this fiery burgundy glaze. A dish of exquisite mushrooms will dress up your Christmas table. Nobody except you will know how simple they are to prepare!
Candied sweet potatoes are a delicious side dish for Christmas dinner. They are easy to make and can be made ahead of time. This recipe is for a traditional candied sweet potato dish, but feel free to experiment with different spices and flavorings.
Corn pudding is a smooth, creamy, and slightly sweet side dish that pairs well with just about any holiday meal. It can be made ahead of time, which is always a bonus when entertaining, and can be easily adapted to feed a crowd.
Christmas dinner wouldn't be complete without creamed spinach and parsnips. This dish is not only healthy but also very flavorful. The spinach provides a beautiful green color to the dish, while the parsnips add a slight sweetness.
A simple, yet elegant salad made with escarole, shaved fennel, and orange supremes is the perfect side dish to balance a heavy Christmas meal. This salad is light but has enough body and texture to stand up to hearty dishes like roasted meats or stuffing.
Roasting entire carrots in a hot oven and then tossing them in a sweet sauce produces an outstanding side dish. Look for colorful carrots for a visually appealing presentation. Try a farmers' market if you can't get them at your local store.
This year, ditch the green bean casserole and try something new: Three-Cheese Garlic Cauliflower Gratin. This dish is simple to make and easily tailored to your liking. Plus, it's great to sneak some extra veggies into your meal.
The greatest part of scalloped potatoes is the cheesy, crispy edges; using a spiralizer will give you a lot more. This method of cutting the potatoes allows you to offer each person their own potato and provides consistent pieces that cook at the same rate.
This unique twist on a classic will surely surprise your guests. Coleslaw is usually served cold, but grilling it adds an extra layer of flavor that will complement your main dish perfectly. Plus, it's easy to prepare and only takes a few minutes to cook. Just throw the ingredients on the grill and let them do their magic.
This simple dish can easily be tailored to fit your Christmas dinner menu. Butternut squash is packed with nutrients like fiber and potassium, making it a healthier option than traditional side dishes. Plus, its natural sweetness pairs well with savory Christmas classics like roast turkey or ham.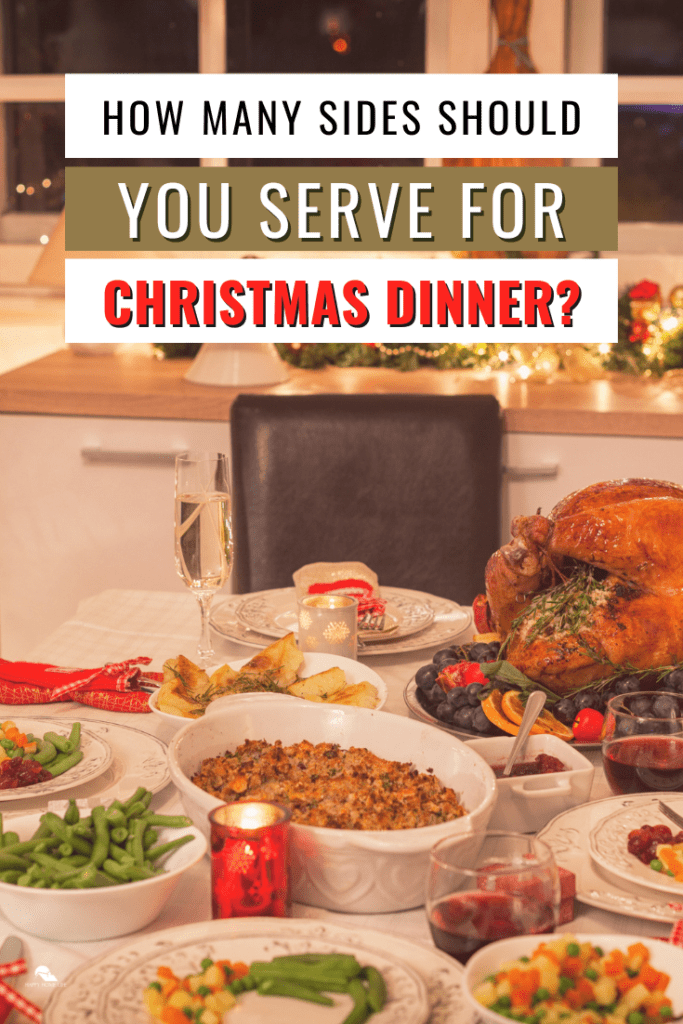 What is the most popular side dish for Christmas dinner?
There are many different side dishes that can be served with Christmas dinner, but some are more popular than others.
One of the most popular side dishes for Christmas dinner is mashed potatoes. This dish is usually made with butter, milk, and salt and can be flavored in many different ways.
Another popular side dish is roasted vegetables. These can be any vegetable but are typically root vegetables like potatoes, carrots, and onions. They are roasted in the oven with olive oil and seasonings like rosemary and thyme.
Lastly, a green salad is a common side dish served with Christmas dinner. This is usually a simple salad with lettuce, tomatoes, and cucumbers dressed in a vinaigrette or ranch dressing.