Christmas dinner is a time-honored tradition in many families. However, what you serve for Christmas dinner can vary significantly from family to family. While the main dish may be the same, the side dishes can differ.
One thing that is usually consistent, though, is the vegetables. The most popular vegetables for Christmas dinner include potatoes, carrots, green beans, and peas.
Vegetables can be cooked in many different ways, so there is sure to be a dish that everyone will enjoy. Here are a few ideas to help you prepare.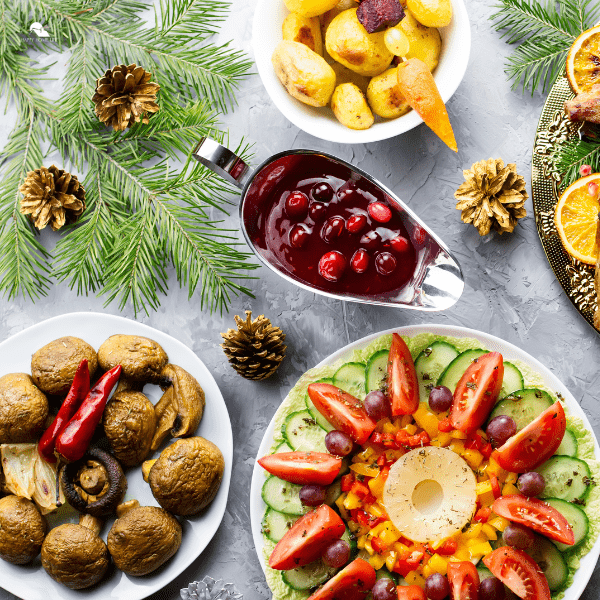 Thanks to a cornstarch slurry, these potatoes are the crispiest ever! As with our previous roasted potatoes, we added rosemary and garlic for taste, but feel free to substitute any other herbs or flavors you want.
This recipe is the perfect main dish for a holiday meal. Tender and flavorful, it is sure to please everyone at the table. Best of all, it can be made in advance so that you can spend more time with your family and friends on Christmas day.
Brussels sprouts are the perfect vehicle for this decadent combination, and they're sure to please even the pickiest eaters. So, try this recipe if you're looking for something a little different this holiday season. You won't be disappointed.
This recipe is easy to follow and impresses your guests with its flavorful combination of mushrooms, green beans, and chile-garlic sauce. So ditch the traditional green bean casserole this year and give these Mushroom and Chile-Garlic Green Beans a try.
The dried cranberries, balsamic vinegar, and some crunch from the pecans give these festive vegetables some sweetness and tartness. We use carrots and Brussels sprouts, but you are welcome to substitute other veggies or add more.
Are you creating a Christmas meal for two? The perfect amount of this sweet and spicy side dish can be easily doubled to serve a larger group. Best when accompanied by a baked potato and a steak. This dish is also sure to please vegans and meat-eaters alike.
This year, impress your family and friends by making Crockpot Green Bean Casserole for Christmas dinner. This dish is not only delicious, but it's also incredibly easy to make. Throw all the ingredients into a crockpot and let it work. In just a few hours, you'll have a beautiful and tasty casserole that will be the hit of the holiday.
Perfect for Christmas dinner, these creamy mashed potatoes can be made with just a few simple ingredients. Best of all, they can all be cooked in one pot, making cleanup a breeze. So if you're looking for a hassle-free way to make mashed potatoes this holiday season, look no further than this recipe.
What is the most eaten vegetable at Christmas?
The most eaten vegetable at Christmas is… drumroll please… potatoes! That's right, and the humble spud tops the list of Christmas veggies.
So why are potatoes so popular at Christmas? They're versatile, affordable, and filling – perfect for those big Christmas dinners. And let's not forget that all-important ingredient in everyone's favorite festive dish: roasted potatoes. Yum!
In a series of head-to-head comparisons, a YouGov survey asked 1,140 respondents to select two Christmas dishes they thought best. With a 76% win rate, roast potatoes are the clear favorite. Second place went to mashed potatoes (75%).
You might enjoy these posts:
Can you prepare vegetables the night before Christmas?
The holiday season is a busy time for everyone. There is so much to do and so little time. One way to make things easier is to prepare vegetables the night before Christmas. This will save you time and hassle on the big day.
There are a few things to remember when preparing vegetables the night before.
First, make sure they are properly cleaned and trimmed.
Second, blanching or cooking them early may help preserve their flavor and texture.
Finally, store them in an airtight container in the refrigerator until you are ready to use them.
You can make your Christmas dinner a breeze with some planning and preparation. So why not try prepping your veggies the night before? It just might be your new holiday tradition!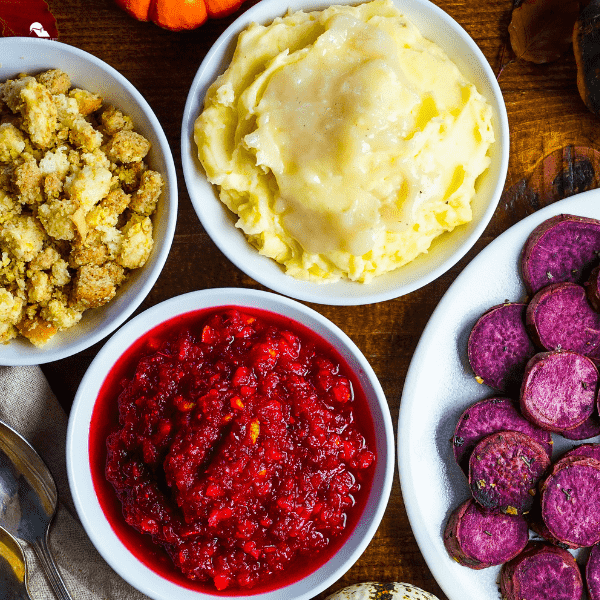 How much veg should I buy for Christmas dinner?
When preparing Christmas dinner, one of the most critical questions is how much veg to buy. Here are a few tips to help make sure you have enough.
One way to estimate how much vegetables you'll need is to think about how many people you're feeding and how many dishes you'll be serving. For example, if you're cooking for six people and serving three veg dishes, you'll need approximately 18 cups of vegetables.
Another thing to consider is what type of vegetables you'll be serving. For example, root vegetables like potatoes and carrots are more filling than other veggies, so you may want to adjust your quantities accordingly.
Also, don't forget that some vegetables shrink when cooked, so it's always better to avoid caution and buy a little extra just in case.