You've probably got loads of canned green beans in your pantry, but let's face it—those beans can be pretty bland sometimes. If you're just draining, dumping, and cooking from the can, there's no wonder that green beans don't get you excited.
Don't let those bland bean recipes convince you that dinner has to be boring!
These canned green beans recipes will knock your socks off. That may be hard to believe about canned veggies, but it's true. You'll find so many different flavorful combinations below to try that you're sure to find a few new favorites. Whether you only have a few minutes to make a side dish or want to prepare something really special for company, you're sure to find flavor inspiration below.
By the way, cut green beans are best for these recipes. French-cut green beans are a little too thin and don't always hold up well when combining with other ingredients, but the choice is yours.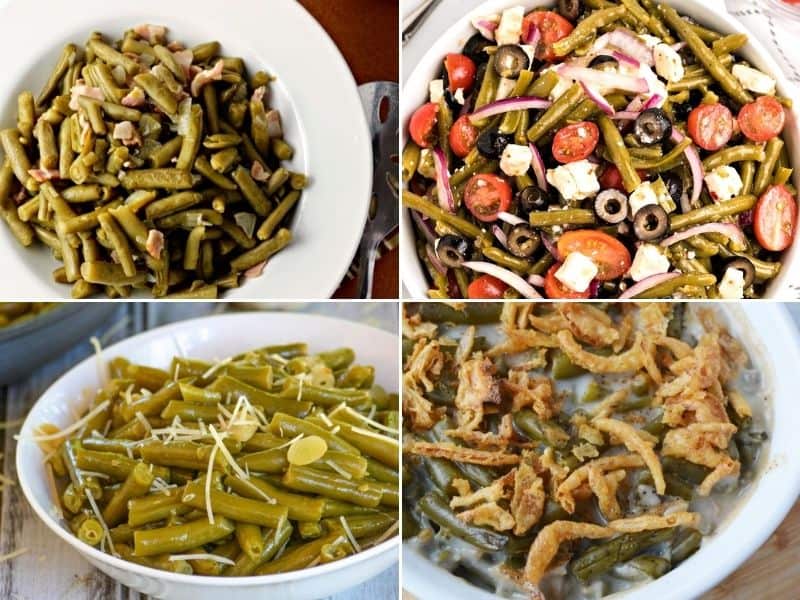 What is the difference between canned green beans and home-canned green beans?
Canned green beans are picked and canned in a factory, while home-canned green beans are picked, washed, and canned at home. Home canning is a long process that takes about six to eight hours. Canned green beans typically have a more watery texture and a longer shelf life than home-canned green beans.
The flavor of home-canned green beans is also different than green beans that you purchase in a can. Home-canned green beans tend to be more flavorful than commercially canned beans, but either can be used for the recipes below.
What are some good recipes for canned green beans?
You'll find lots of delicious canned green beans recipes below, from simple side dishes that you can make in 10 minutes or less to filling casseroles that are perfect for the holidays.
Canned Green Bean Salad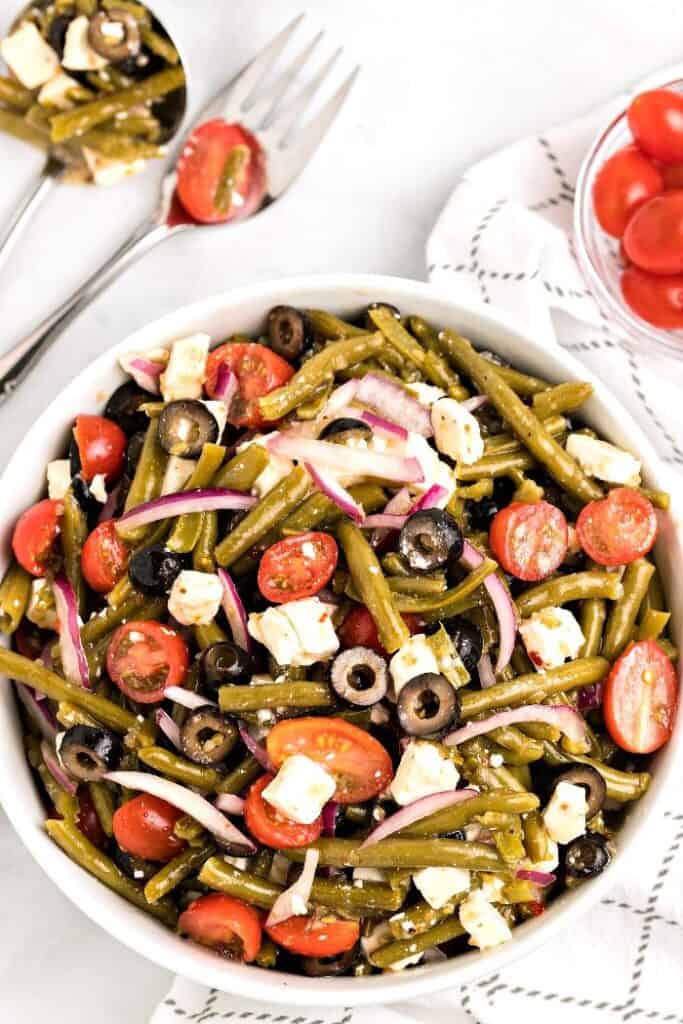 Canned Green Bean Salad is a very flavourful salad that you can make with fresh or canned green beans that are especially good during these hot months of summer. It's an easy and delicious way to get in some vegetables and make a meal out of it. This recipe is made with your favorite Italian dressing, olives, feta cheese, and more!
Green Beans with Sausage Skillet Meal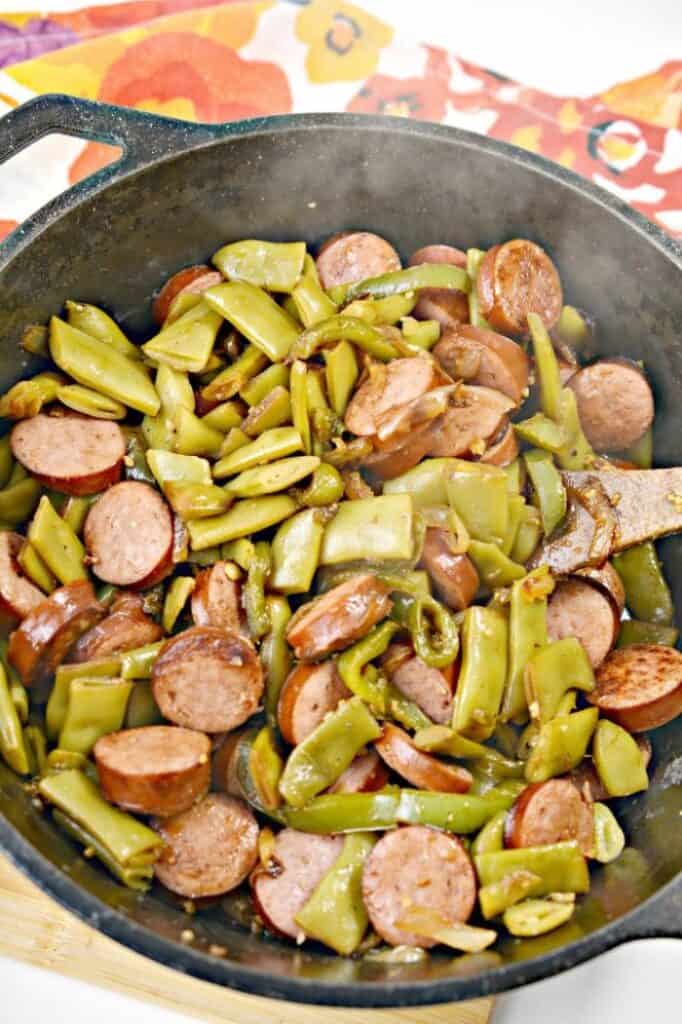 This Keto Green Beans and Sausage Skillet is seasoned with garlic and butter for a filling lunch or side dish. The kielbasa can be as mild or as spicy as you like. This dish is great for meal prepping or a quick and easy weeknight meal.
Campbell's Green Bean Casserole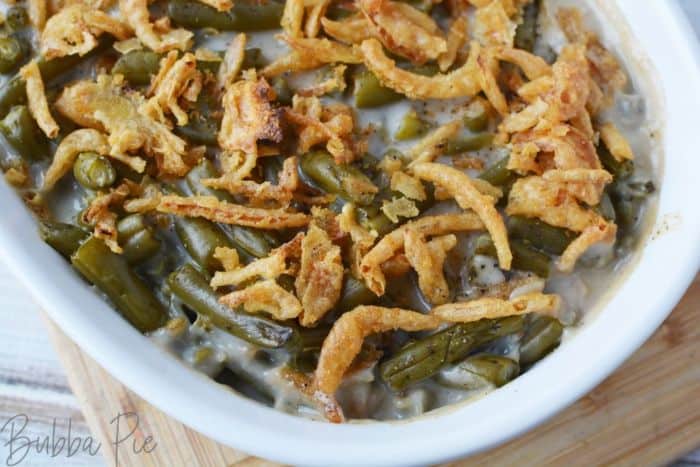 This creamy yet crunchy casserole is a great side dish for your holiday meals, or nights when you have a little extra time to prepare a special dinner. With just five ingredients, you can make this classic green bean holiday casserole that everyone expects to see on the table for Thanksgiving and Christmas. But don't let it stop you if you're nowhere near the holidays… this yummy casserole is great any time of year!
Green Beans with Cream Cheese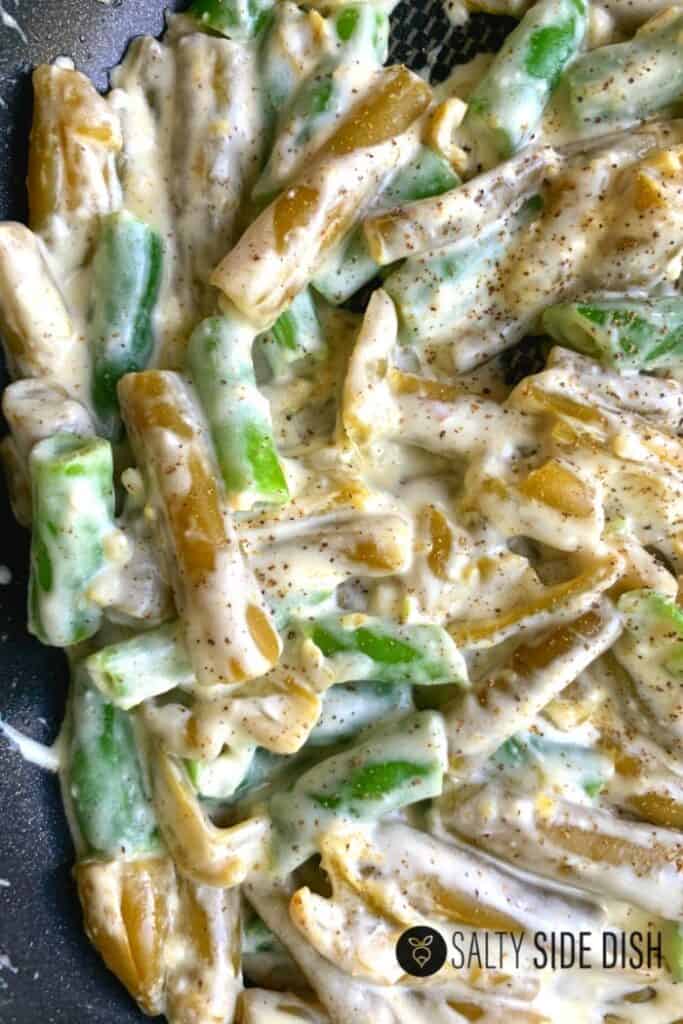 If you're watching your carbs (and even if you aren't) these green beans with cream cheese are a simple side dish that you can make in under 10 minutes. There's lots of creamy, cheesy flavor in every bite!
3 Bean Salad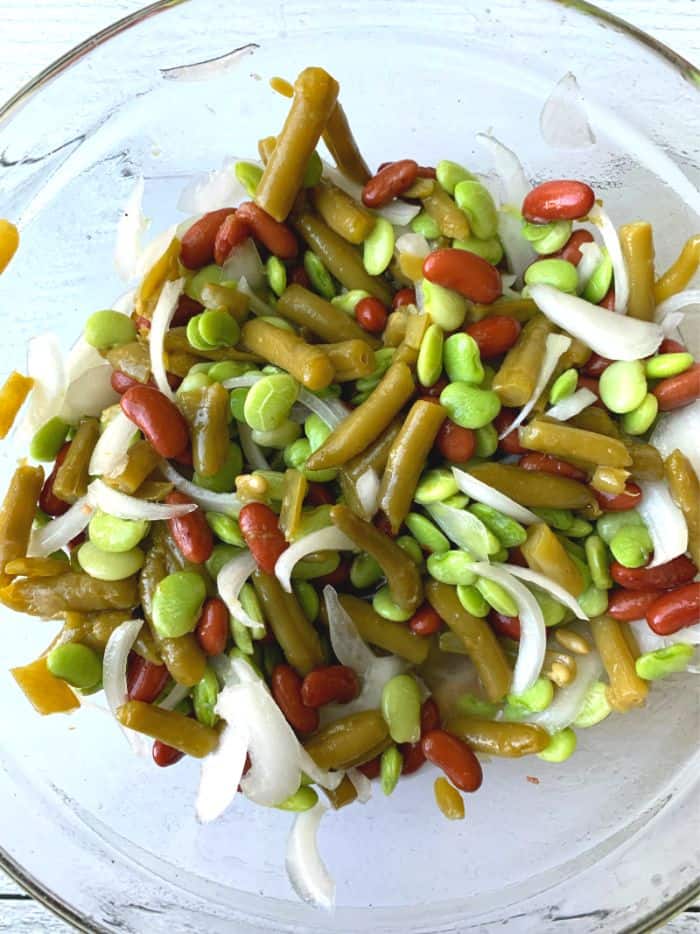 Three-bean salad is a cold side dish that's perfect for picnics and potlucks. It combines green beans, kidney beans, and lima beans for an amazingly fresh and homemade dish that's done within minutes. Looking for a salad that is different but also tastes great? This is it!
Slow-Cooker Green Bean Casserole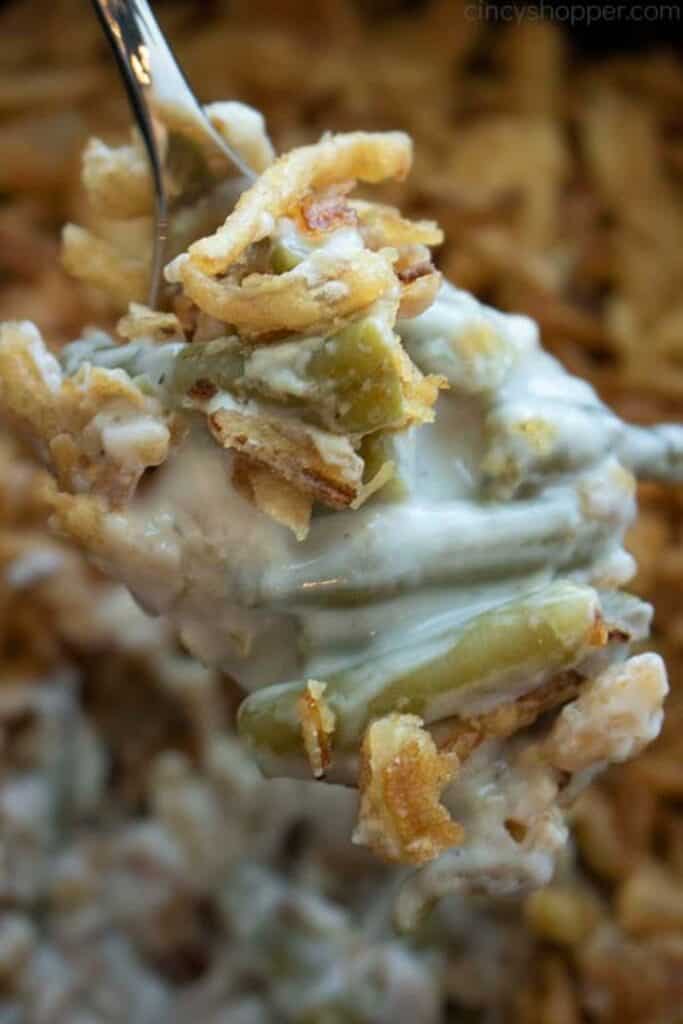 If you want to make this classic dish but don't want to tie up your oven during the holidays, try this slow cooker green bean casserole instead. It's made with all the ingredients you know and love but with the convenience of keeping it out of your oven.
Bacon Garlic Green Beans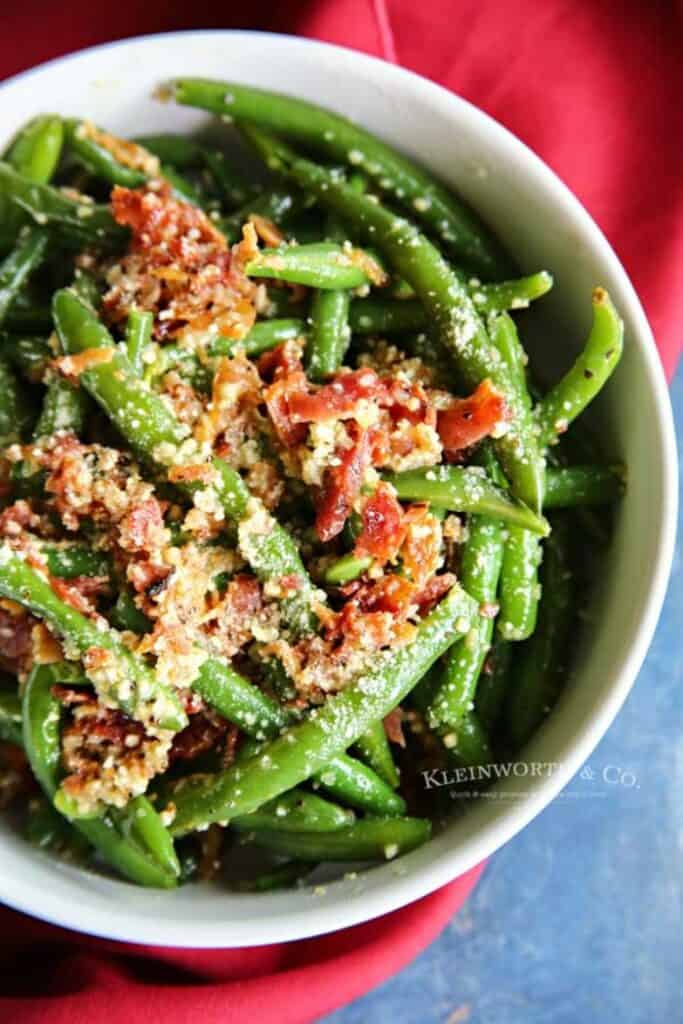 Even if you're not a veggie person, you'll scoop these bacon garlic green beans into your mouth without hesitation. They go great with virtually every meal. Why? Because you just can't fail with crispy bacon, a bit of garlic, and a bit of butter.
Garlic Parmesan Canned Green Beans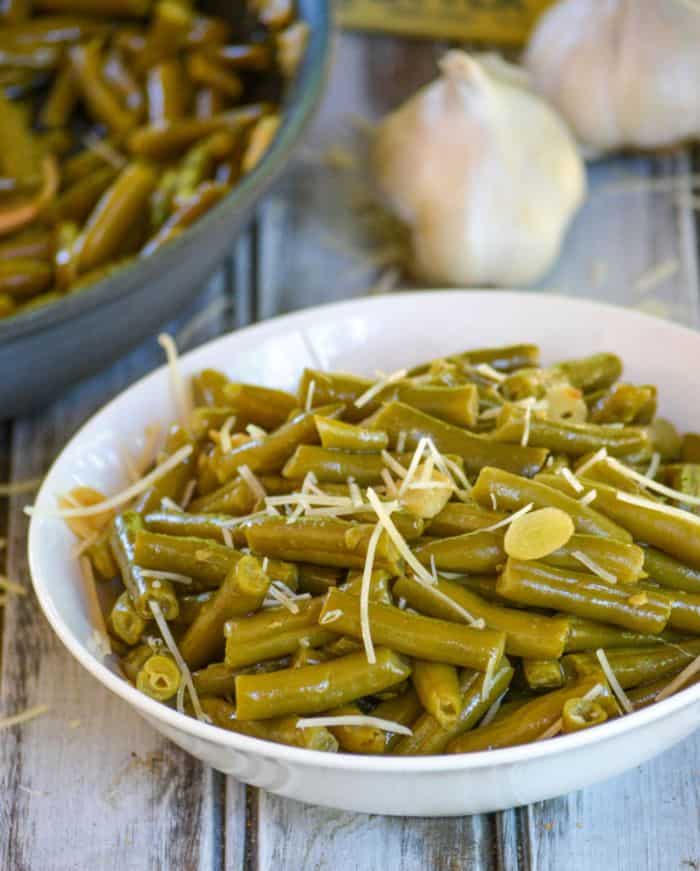 Green beans are often accused of being bland or boring. Make them more exciting with these garlic Parmesan green beans. With butter, thinly sliced garlic, and plenty of shredded Parmesan cheese, you know they're going to be good.
Rotel Green Beans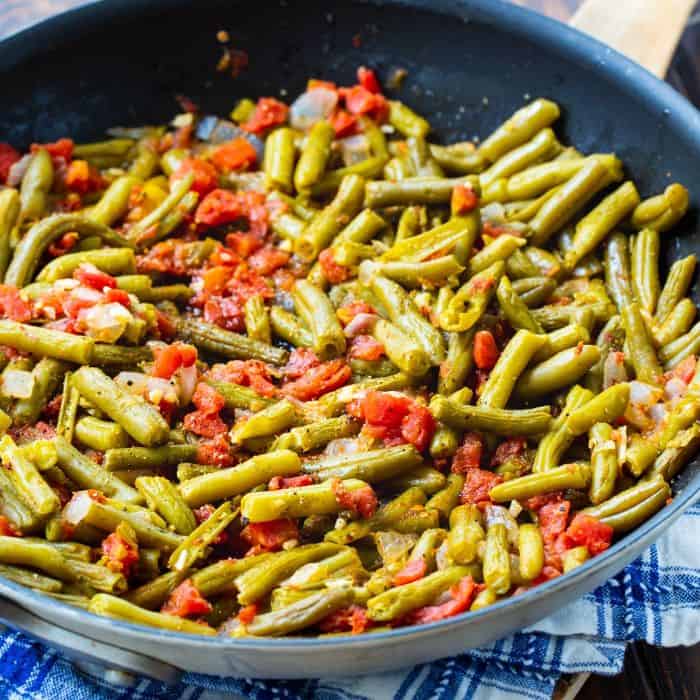 This recipe for Rotel Green Beans is an easy way to take canned green beans and turn them into something tasty you would never know came off of the shelf. These green beans contain just a bit of kick from adding Rotel tomatoes with green chilies to the dish. You can use the mild or original version, depending on the amount of heat you like in your food.
Pan-Seared Green Beans with Cashews and Garlic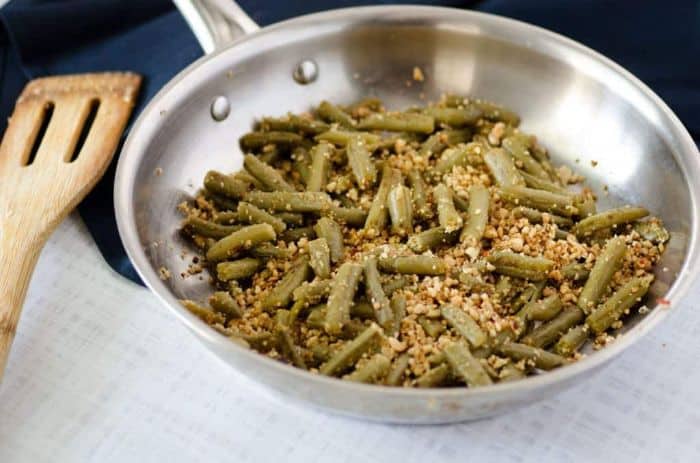 If the texture of green beans isn't your favorite, this is the recipe for you. Cashews add a nice crust to the beans, making a great, crunchy option. This recipe for pan-seared green beans is one of the easiest canned green beans recipes you'll ever try, and it will wow your guests. It transforms mundane canned green beans into a crispy, flavorful dish that will blow their minds. You're going to sear these canned green beans in a pan before serving, giving them a nice crust along the way.
Southern Green Beans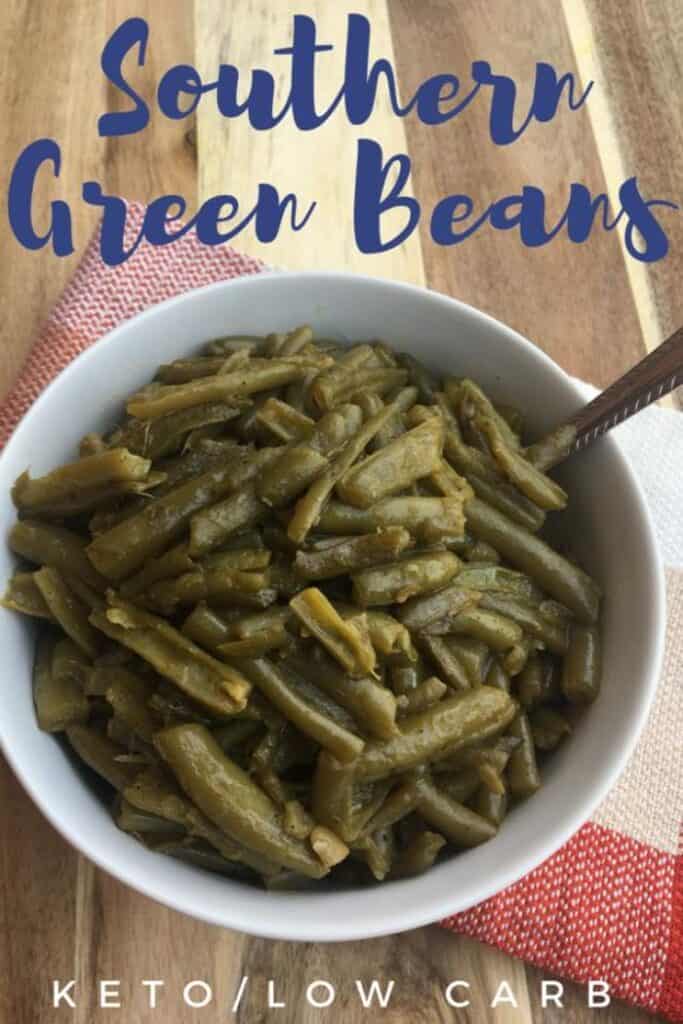 This is, by far, my favorite green bean recipe. If you're looking for Southern green beans that taste just like your grandma's, this is it! The Italian dressing gives them a fresh, vibrant flavor. The secret to Southern green beans is cooking them until there's almost no liquid left. Trust me, I know it sounds weird, but it's THE most important step.
Pennsylvania Dutch Green Beans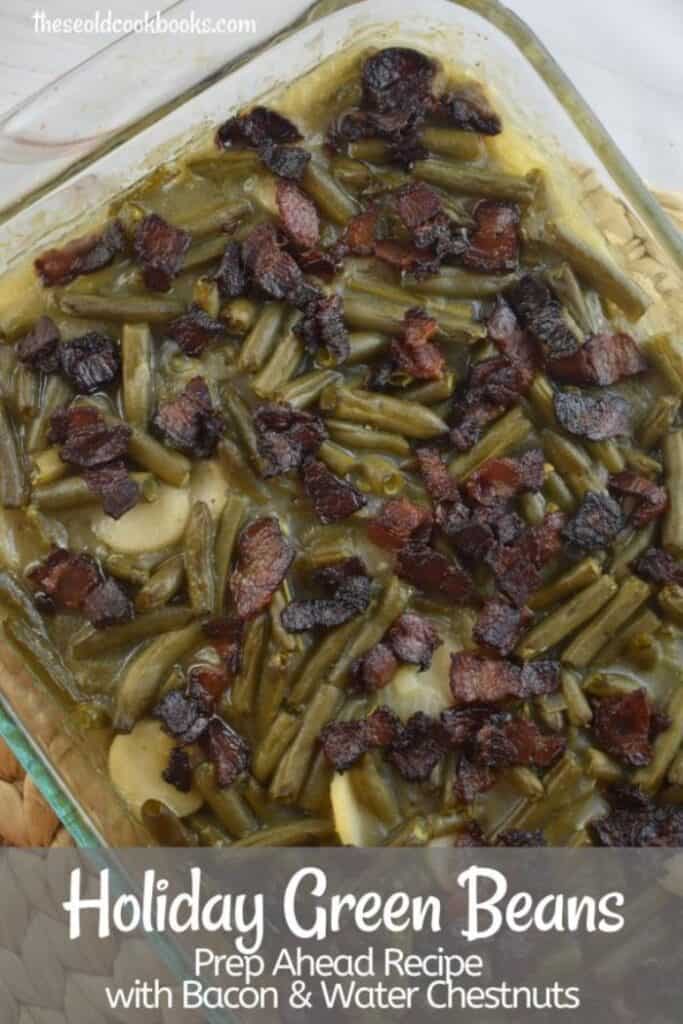 These German-inspired Pennsylvania Dutch Green beans will become a favorite holiday dish. You'll love that they can be made a few days in advance or eaten right away, giving you flexibility in your holiday cooking. Canned green beans are cooked with water chestnuts, onion, and bacon in a delicious sweet and tangy sauce. What could be better?
Cracker Barrel Copycat Green Beans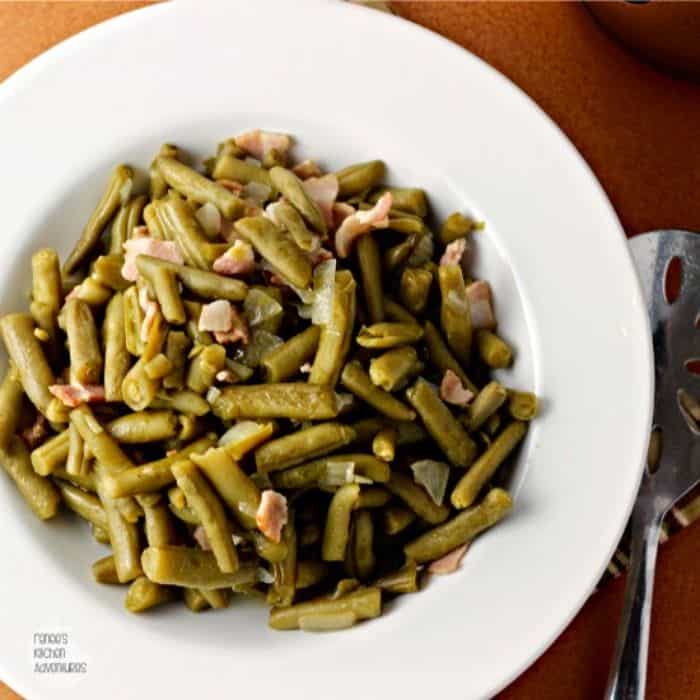 You'd never know that this copycat Cracker Barrel Green Beans recipe isn't the restaurant version if you were blindfolded. Green beans are sautéed with smoked bacon and onion until they have been tenderized to be the perfect addition to any dinner. They're delicious enough to be a holiday staple but simple enough to make weeknight dinners a little more flavorful. You need these in your life!
Creole Green Beans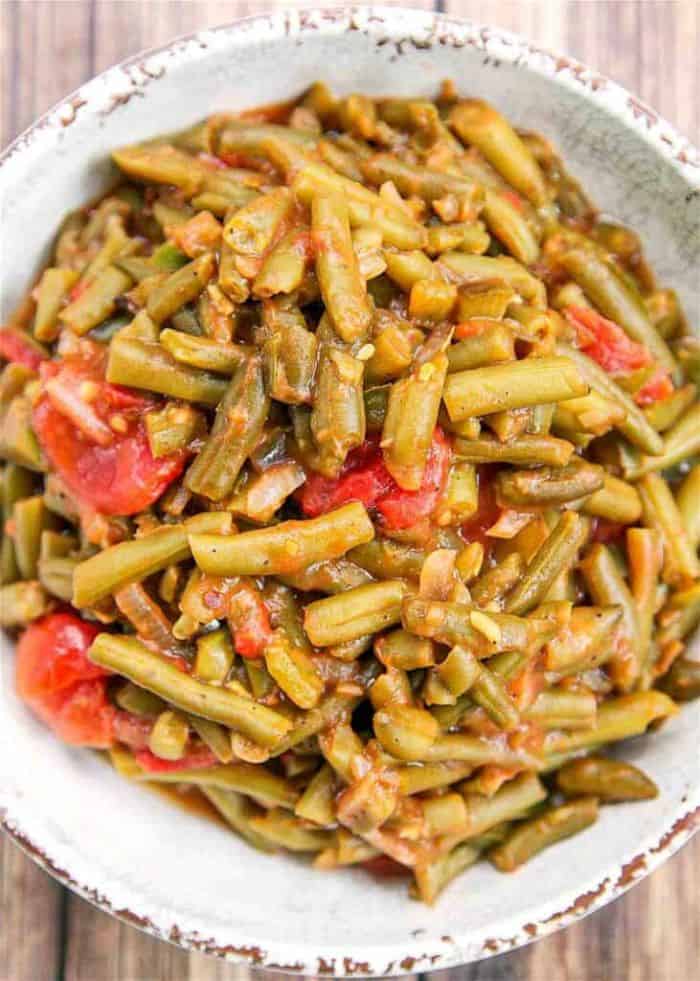 This recipe for Creole Green Beans will help you transform canned green beans into a crowd-pleasing side dish! Green beans, bacon, onion, green pepper, brown sugar, mustard, stewed tomatoes, and Worcestershire sauce are ingredients for a delicious veggie side dish your kids will never tire of. This recipe is ready in just 20 minutes and is proven to go great with chicken, pork, or beef.
Southern Crack Smothered Green Beans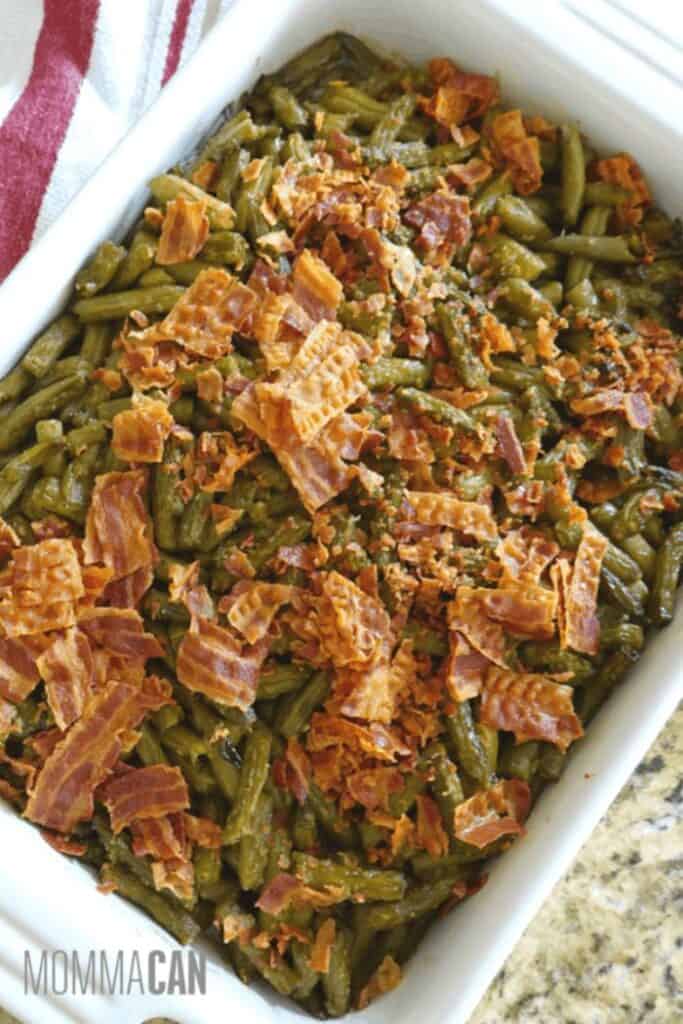 Your whole family will go crazy for these Southern Crack Smothered Green Beans. These crispy, flavorful green beans are baked to perfection with a sweet and savory sauce and savory bacon. This is a dish any crowd will love!
What's your favorite recipe for tasty canned green beans? Share it with us in the comments!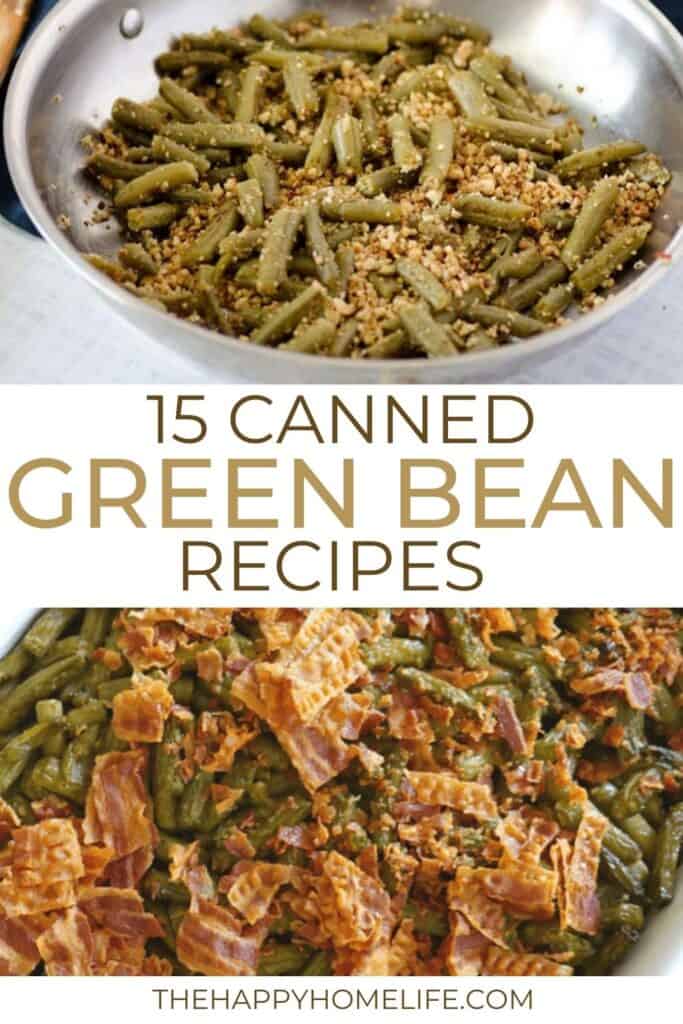 More Side Dish Ideas
Looking for more yummy side dish ideas to take your meals to the next level? Check out the posts below!