Are you on a gluten-free diet? Do you find yourself looking for new ways to spice up your meals without sacrificing your gluten-free restrictions? We've got 13 delicious gluten free ground chicken recipes perfect for making your dinners more exciting.
Whether you're looking for something quick and easy to make or you need a recipe that can be prepared in advance, look no further than the recipes below. These ground chicken recipes are perfect for weeknight meals or family gatherings.
The GF ground chicken recipes below are simple to prepare and easy to adapt depending on your preferences and dietary restrictions. Enjoy!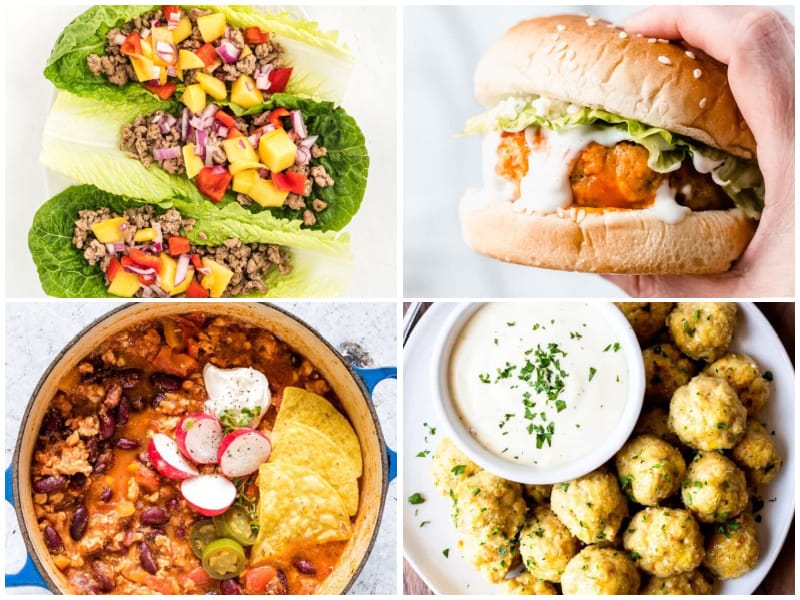 Why Use Ground Chicken in Your Gluten-Free Recipes?
Ground chicken is an easy-to-use, cost-effective, and versatile meat substitute that can be used in a wide variety of dishes. Ground chicken is lower in sodium than many other meat options and is also a great source of protein.
It can easily be substituted for beef in many recipes, which is great for people who are watching their fat intake as well as maintaining a gluten-free diet.
Ground chicken has a higher moisture content than ground beef and may be sold in a variety of colors, including dark meat and white meat. It is also available as a pre-seasoned product.
Like most ground meats, it is always best to purchase a package that is relatively fresh, as some chicken can be slightly or even extremely dry.
Related: 11 Gluten-Free Bread Recipes
Gluten Free Ground Chicken Recipes
You're here for the recipes, so let's get to it! Here are 13 delicious gluten-free recipes featuring ground chicken.
Barbecue Gluten Free Meatloaf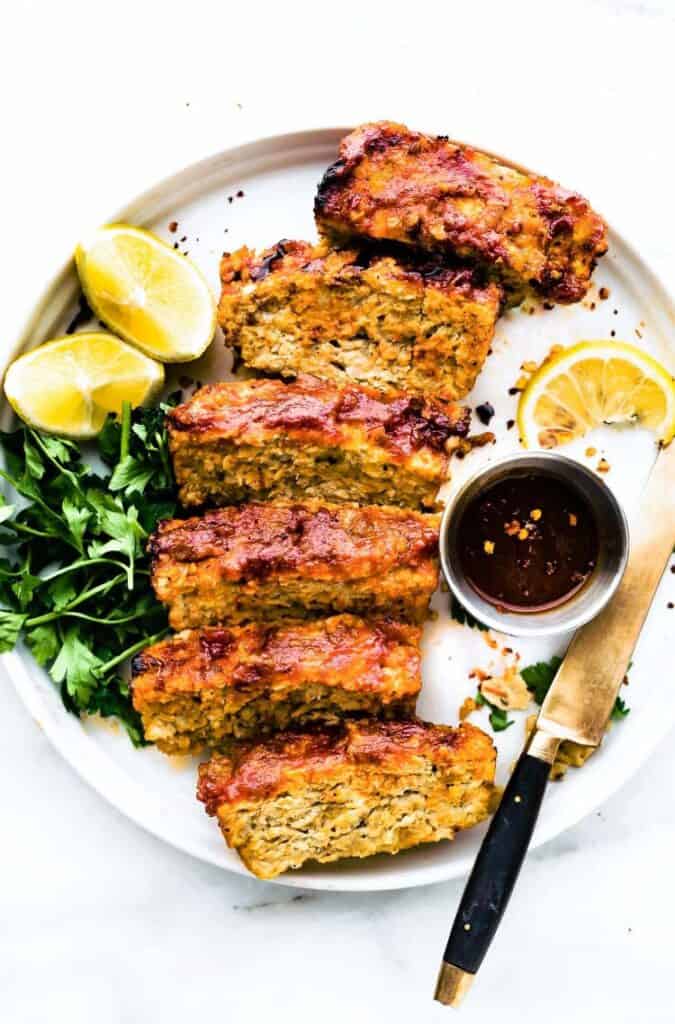 This gluten-free meatloaf is sure to become a family favorite. It's made without breadcrumbs and is smothered in a smoky barbecue sauce. The dish is as comforting as mom's traditional recipe, but it's healthier and contains no gluten! It tastes lighter than the original comfort food dish, it freezes well for batch cooking, and you can feel good about feeding it to your family.
Gluten Free Chicken Parmesan Meatballs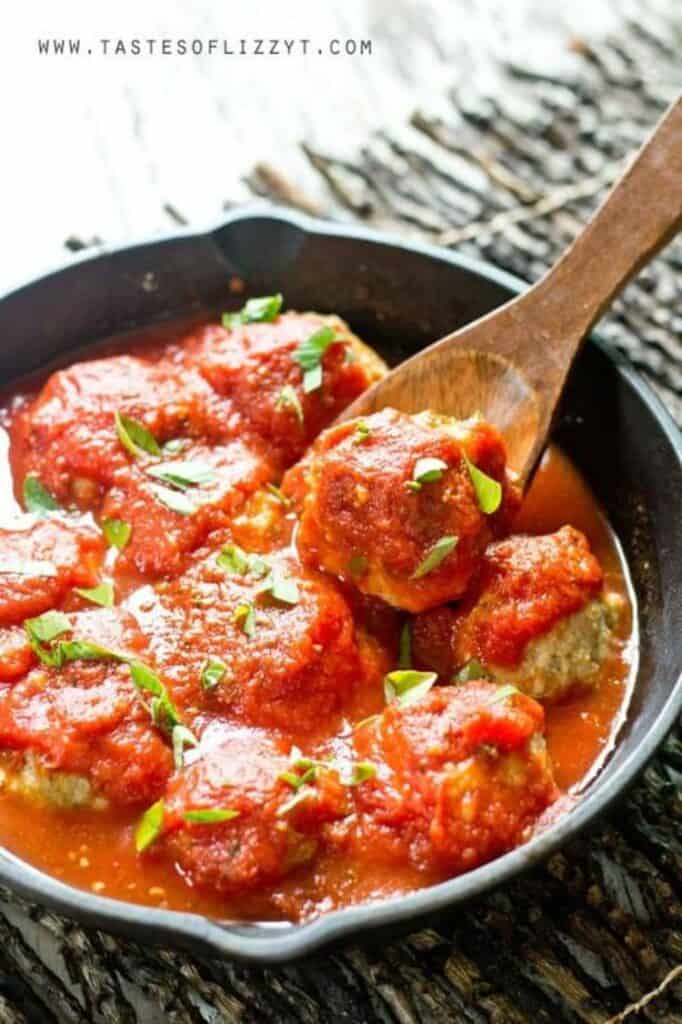 One of the best gluten-free meatball recipes, these Chicken Parmesan Meatballs have flavors from the classic chicken Parmesan dish packed into every bite while also being made sugar-free. The kiddos will love these meatballs just as much as the adults! Serve with gluten free pasta or lots of healthy veggies.
Ground Chicken Chili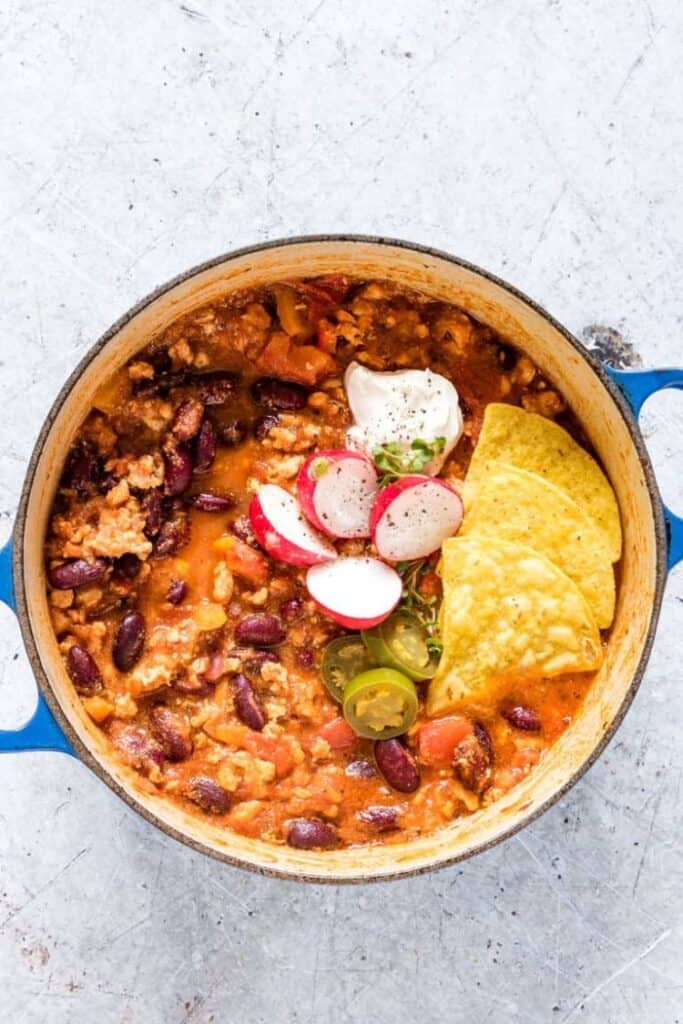 This Ground Chicken Chili recipe is easy, delicious, and ready in under 40 minutes with simple ingredients that come from your pantry. This ground chicken recipe is perfect for busy weeknight dinners or weekly meal prep.
Enchilada Chicken Meatballs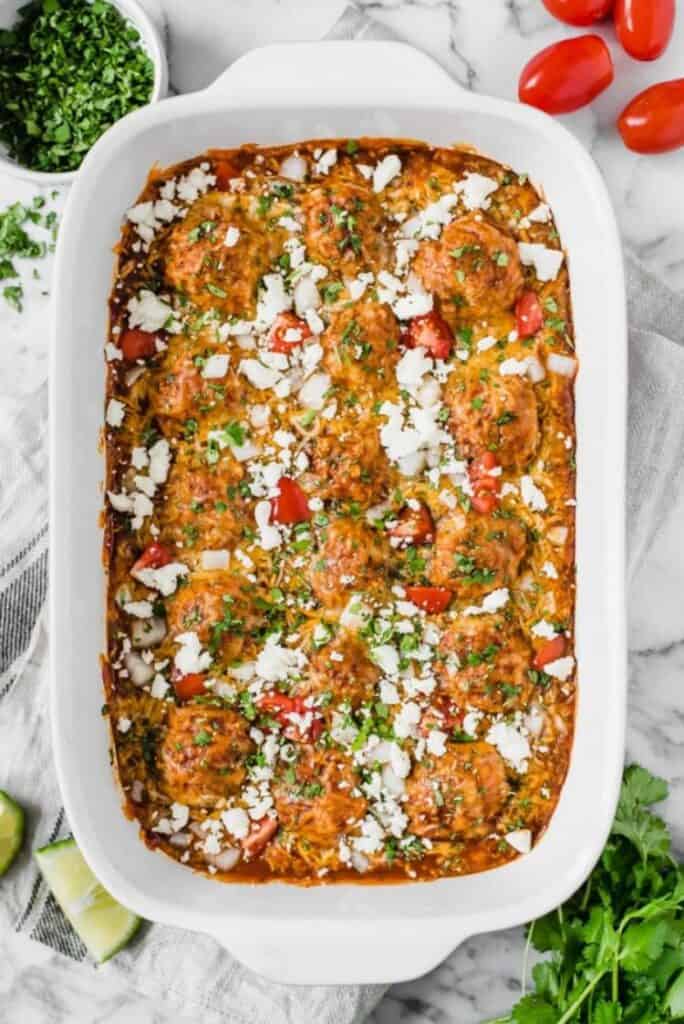 These flavorful gluten-free enchilada chicken meatballs are smothered in enchilada sauce and topped with cilantro, onions, and cotija cheese. It is a tasty twist on the classic Mexican meal! Chia seeds are the secret ingredient in these moist meatballs. They soak up moisture and provide an extra-healthy kick to an already good-for-you meal.
Grilled Adobo Chicken Burgers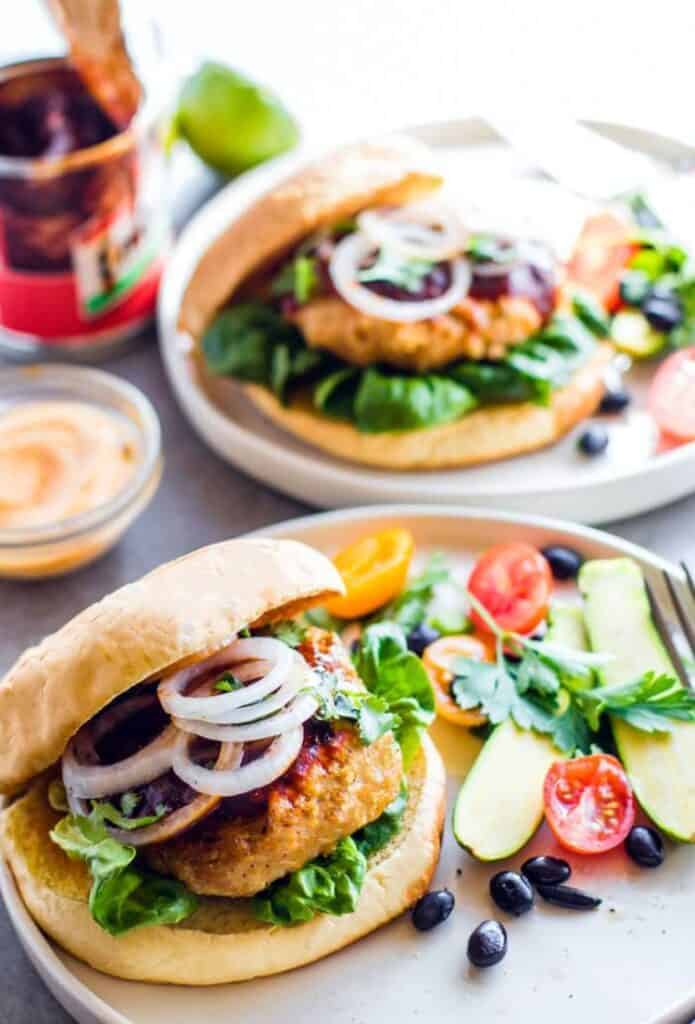 A fusion of Mexican and Filipino flavors creates one delicious burger that's begging to be put on the grill! These Adobo Chicken Burgers are simple to make, healthy, low-carb, gluten-free, dairy-free, and absolutely delicious! If you ask me, I think they're perfect for summertime BBQs! You can serve them bunless, on lettuce wraps, or on gluten-free buns.
Gluten Free Sloppy Joes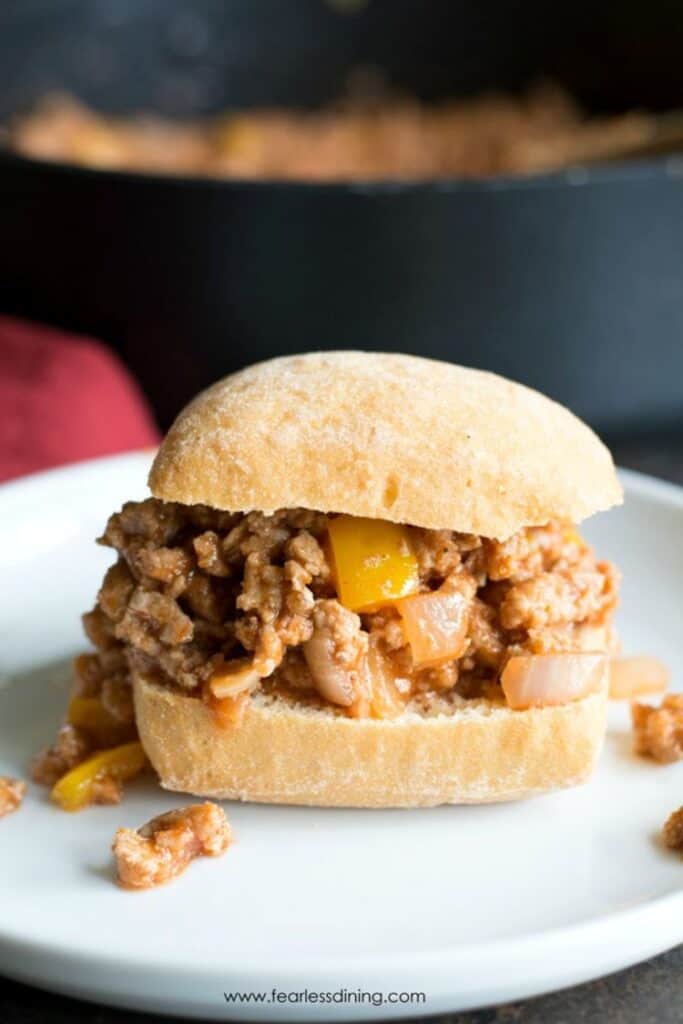 This is a healthier version of sloppy joes that you can feel good about serving to your family. The gluten-free sloppy joes are full of flavor, and the taste of the meat doesn't get lost in the gluten-free bun. Ground chicken or ground turkey both work equally well for this recipe.
Buffalo Chicken Meatloaf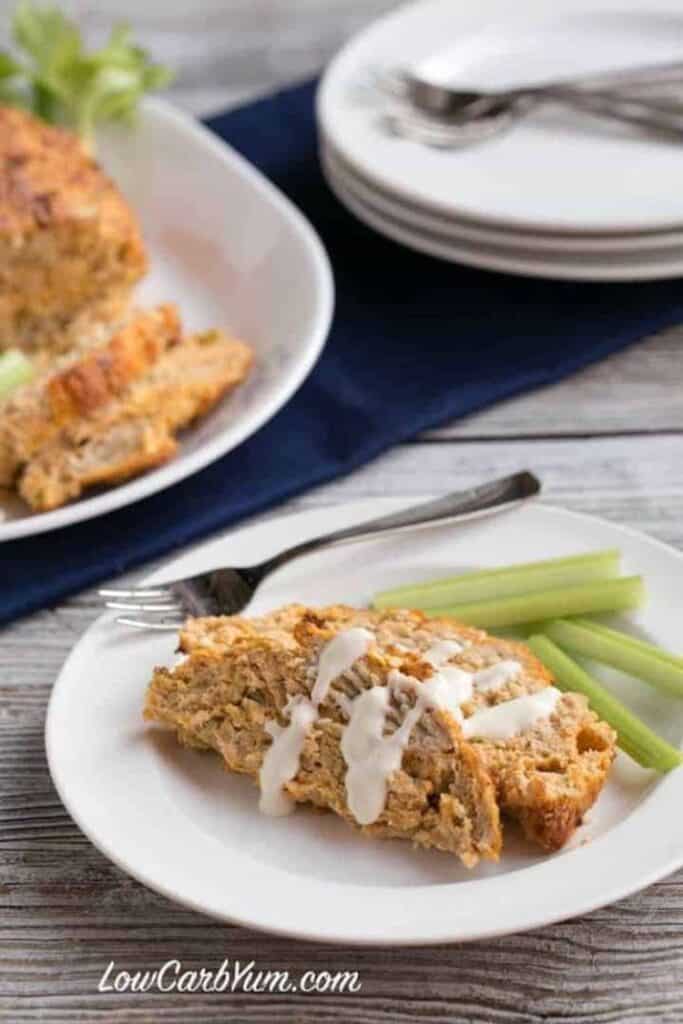 Spice up your dinner routine with this gluten-free, low-carb Buffalo chicken meatloaf. It uses ground chicken that tastes just like buffalo wings with no mess! You can swap coconut flour in place of bread crumbs when making meatloaf. Some people prefer to use almond flour, but coconut flour binds better.
Ranch Chicken Meatballs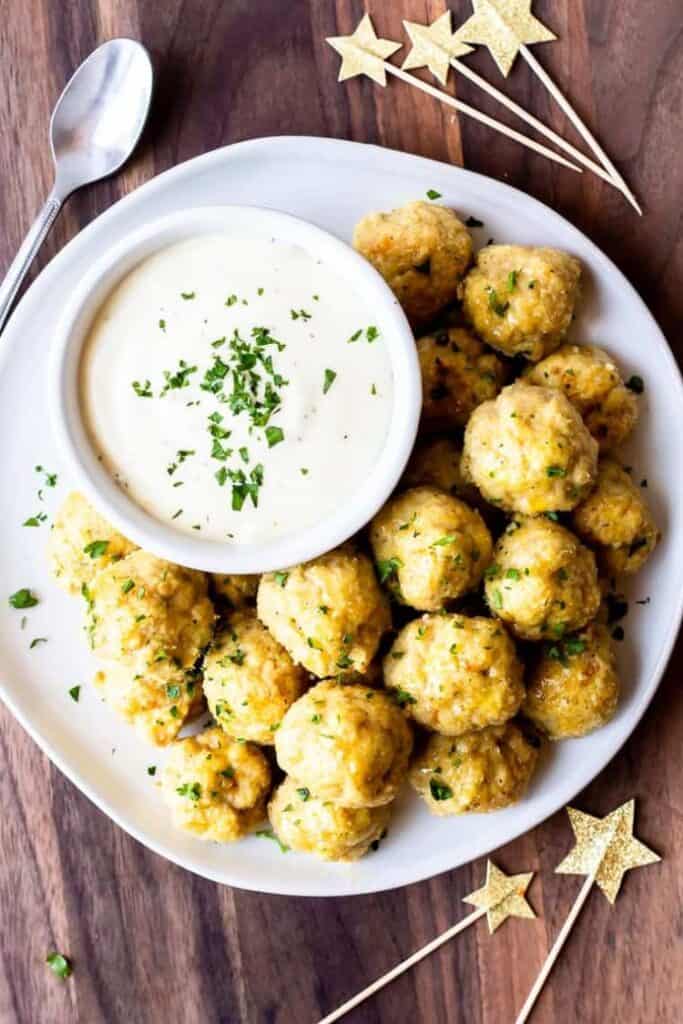 These mouthwatering Ranch Chicken Meatballs are made with only 4 simple ingredients, and they'll have you eating more than one. Good for game day BBQs or entertaining, these meatballs are perfect for parties and tailgating.
Buffalo Chicken Burgers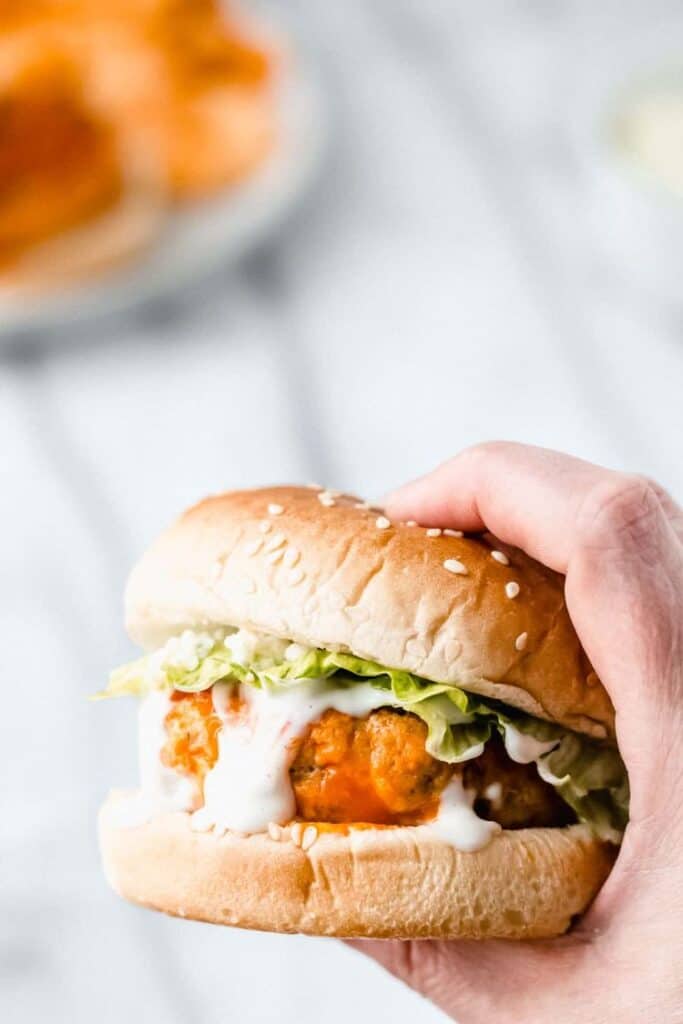 The following recipe for Buffalo Chicken Burgers is extremely adaptable and a healthy alternative to conventional burgers. These delectable, spicy patties are low carb, keto friendly, and gluten free. The ease of putting this delectable dinner together will soon have you wanting another mouthwatering Buffalo Chicken slider.
Ground Chicken Lettuce Tacos with Mango Salsa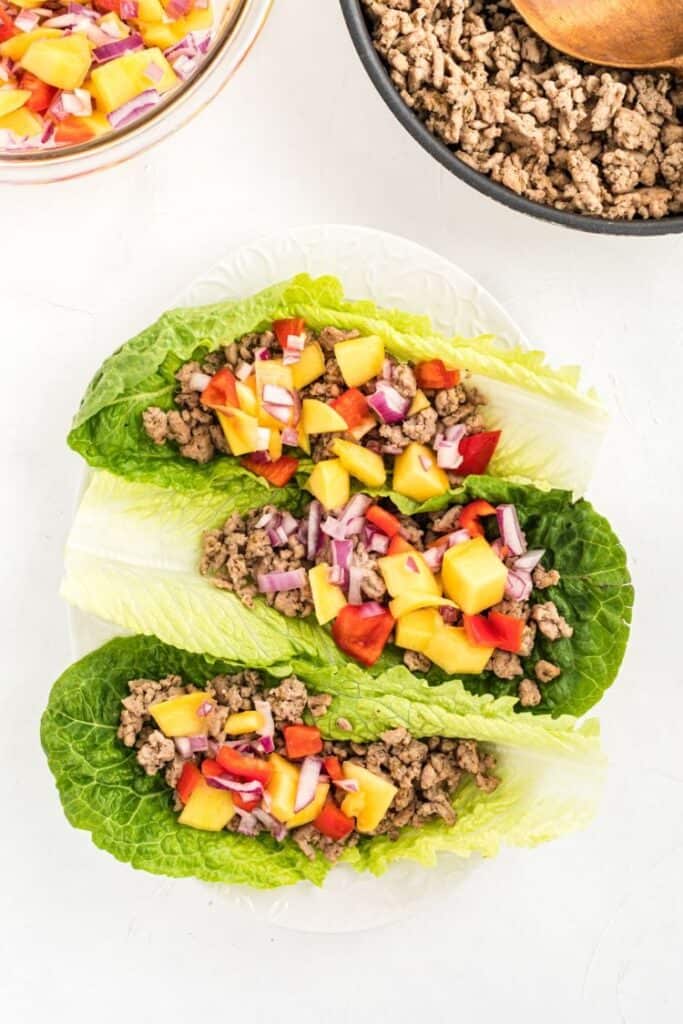 The incredible flavor and low carbohydrates of Chicken Lettuce Tacos with Mango Salsa make it the ideal low-carb, flavorful dinner dish. Make this 30-minute meal a part of your next weekly meal plan. Gluten-free, grain-free, and delectable!
Chicken Alfredo Meatballs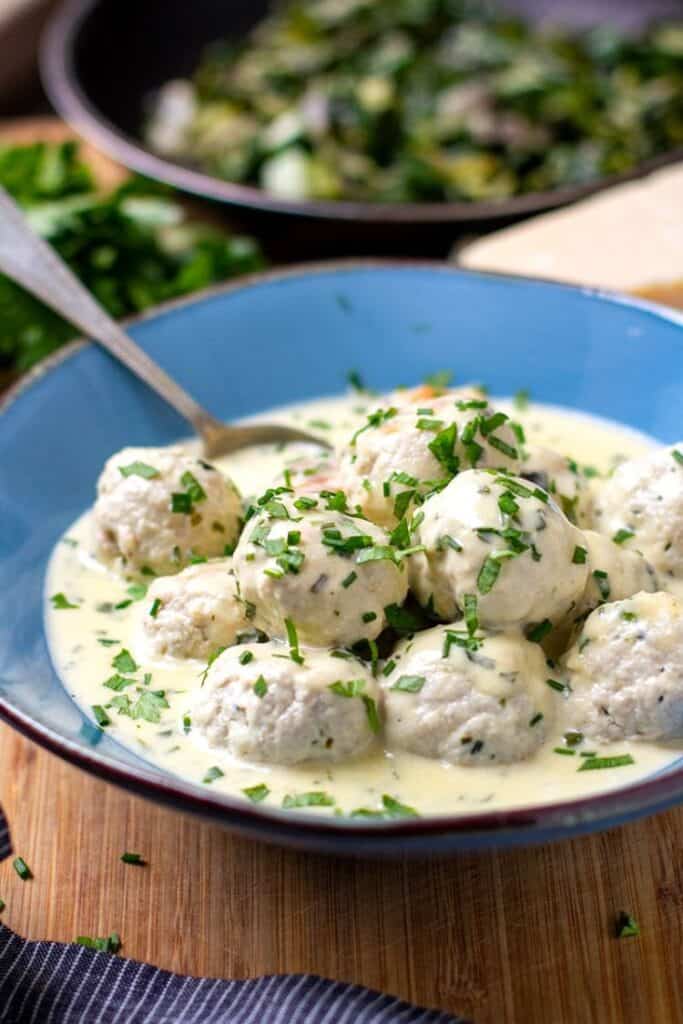 These Instant Pot chicken alfredo meatballs are smothered in a rich white sauce and served over sauteed leafy greens. They're really simple to prepare, taste fantastic, and use basic ingredients. Plus, this dinner is gluten-free, low-carb, keto, and kid-friendly.
Chicken Shepherd's Pie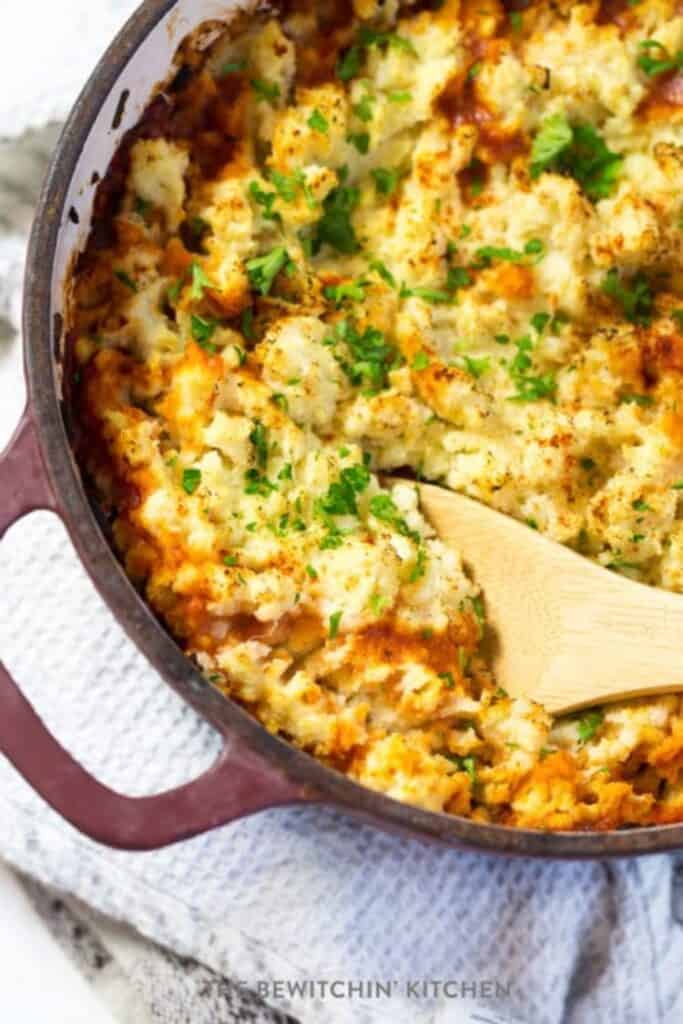 This Whole30 Chicken Shepherd's Pie with cauliflower mashed "potatoes" is a delicious home-style meal that will quickly become a favorite in your rotation. This easy dish is one that the whole family will enjoy. It's also rather simple to prepare.
Creamy Chicken Corn Chowder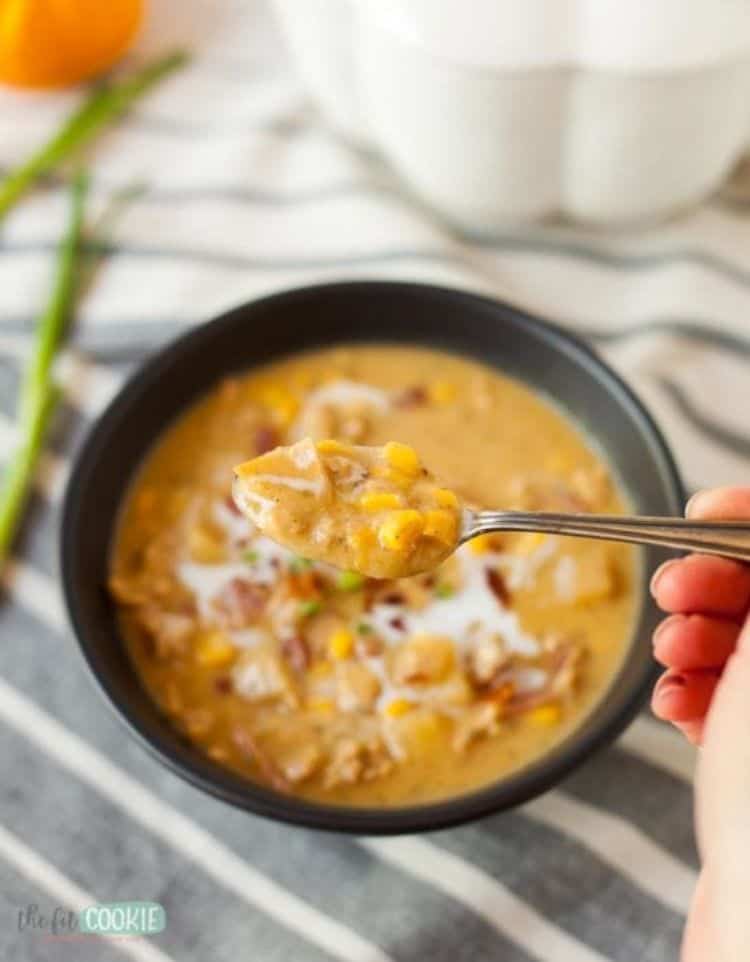 This versatile creamy Chicken Chowder is great for those with allergies to dairy and gluten. It's comfort food made easy with options for the Instant Pot or Crock Pot. After cooking the chicken, you just have to dump the rest of the ingredients in the pressure cooker or slow cooker and let it go. Simple!
It's easy to get stuck in a pattern of eating the same few recipes. That can be especially true for people on gluten-free diets, who don't have nearly as many options at their disposal. But if you are looking for some inspiration or new ideas, we recommend checking out this list of 13 delicious and healthy ground chicken dishes that are guaranteed to keep your taste buds happy! Be sure to pin this post so you won't lose it later when things get busy again.