My favorites all in one amazing cake!  This strawberry Banana Pineapple cake has it all!
Pineapples!
Strawberries!
Bananas!
Cool Whip!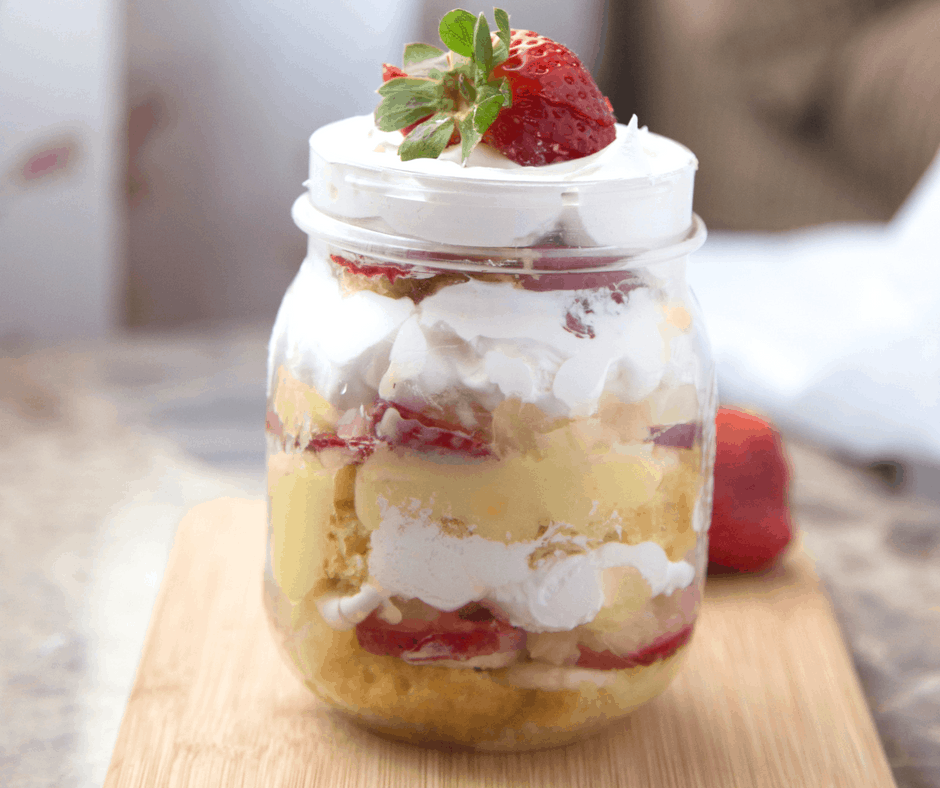 I'm a fan of these ingredients and now that the temperatures are rising it is time to start planning and thinking cool! This Strawberry Banana Pineapple Cake Recipe is what came into mind!
As I said a simple and delicious recipe and when it comes to our family reunion you can guarantee this will be a hit!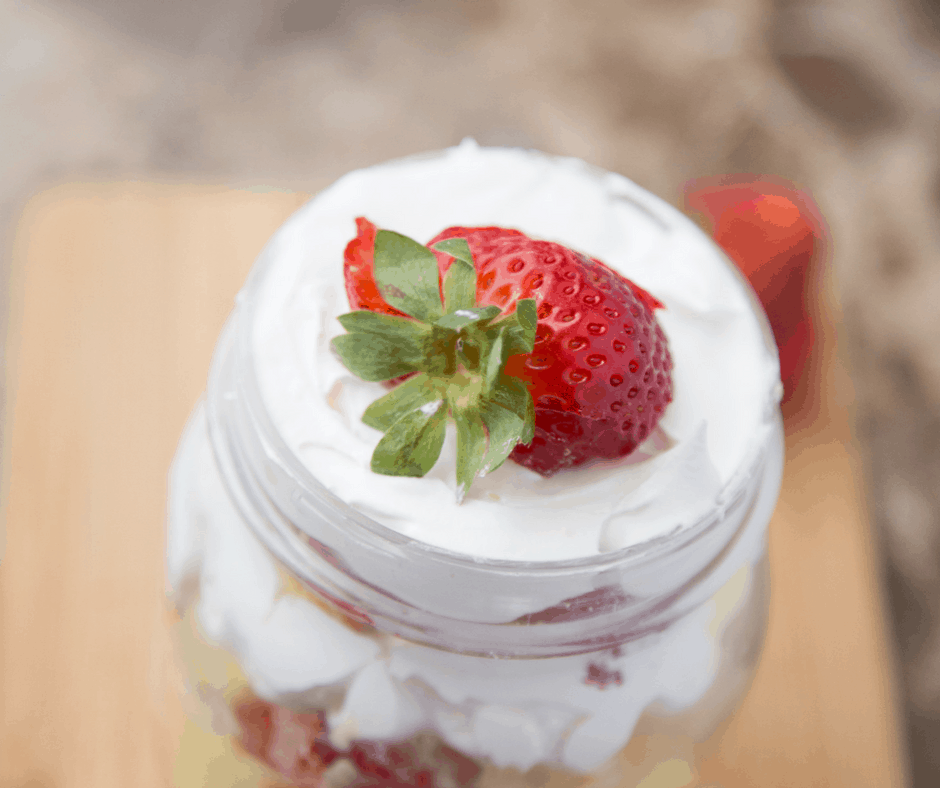 What you are going to need is your favorite yellow cake mix or your own. It really doesn't matter, but to cut time use your favorite yellow cake mix will do!
Your favorite vanilla instant pudding mix, we bought ours from Aldi, and it tasted great and saved us money.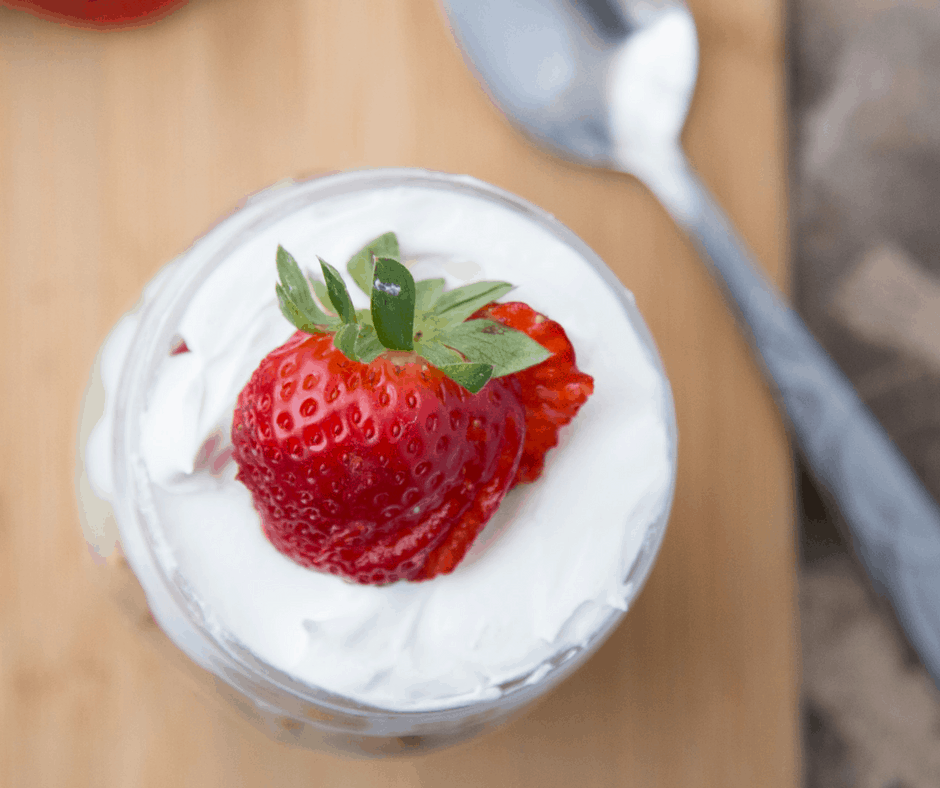 The good thing about this cake recipe is that you can add whatever fresh fruit you want. Seriously, you can! Add blueberries to this, and you can't go wrong.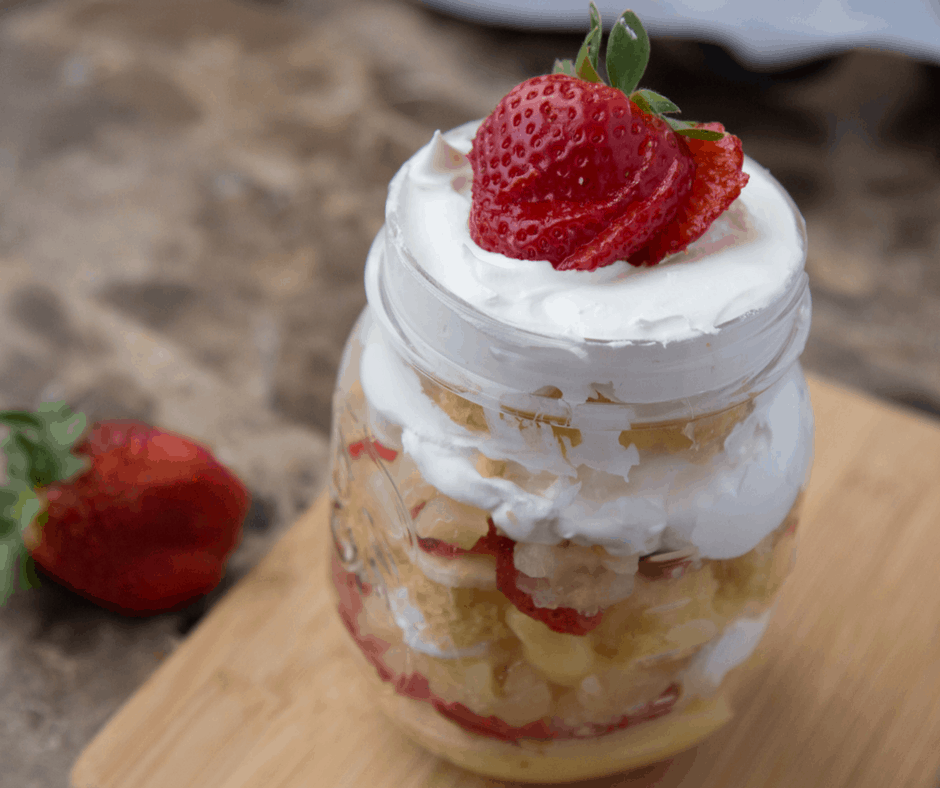 Enjoy this recipe and remember to have fun with it! Add your favorite fresh fruit and make it your own.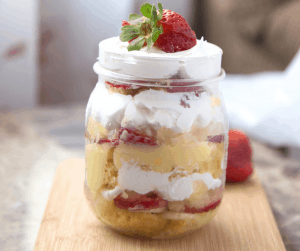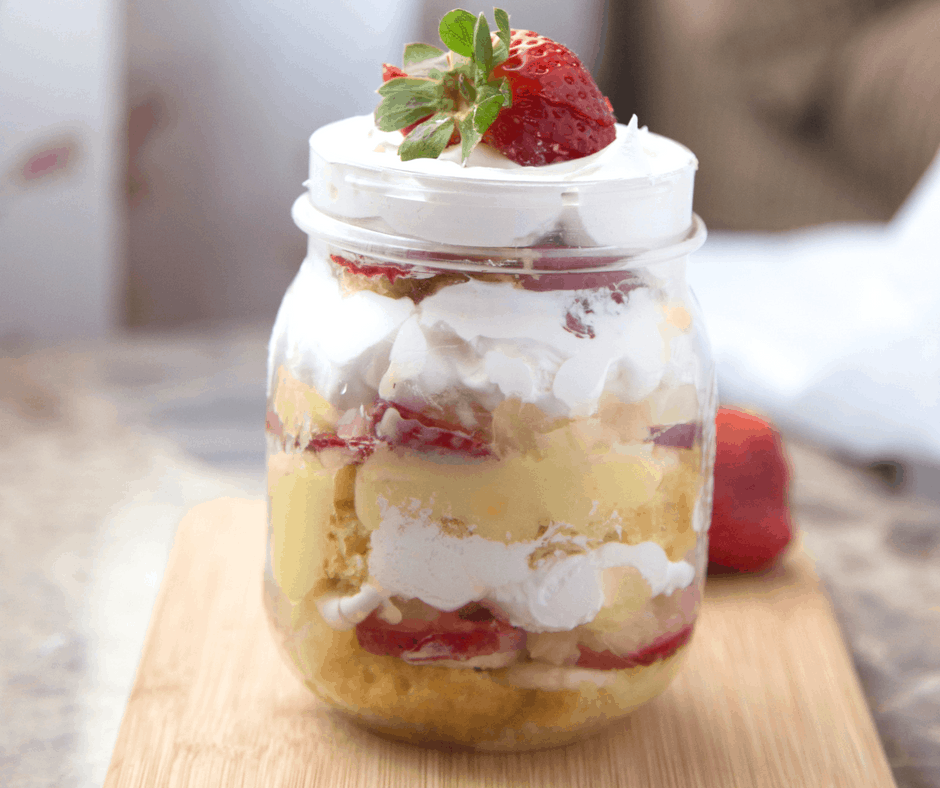 Print
Strawberry Banana Pineapple Cake Recipe
Ingredients
1 yellow cake mix
1 (6 oz.) package of  instant vanilla pudding
1 can crushed pineapple, drained
2 (10 oz.) packages of frozen strawberries (we used one with syrup)
2 bananas
1 tub Cool Whip
Instructions
Bake the yellow box according to the box direction and set aside to cool.
Make the instant pudding and set in the fridge to get cold.
Cut the cake into small chunks and put in a small bowl (punch bowl) or Mason jar.
Spread pudding, then pineapple, bananas, and strawberries. Then add Cool Whip.
Repeat layering.
Refrigerate overnight.
Check out these amazing recipes:
(Visited 3,938 times, 2 visits today)
The following two tabs change content below.
Joyce is a stay at home mom of 3 (16, 4, and 2) married to wonderful man who loves finances and eliminating debt. Years ago Joyce decided that she will not let money control her or her life and decided to start eliminating her debt. She is now debt free (except the house) and trying to find a way of living a simple life.
Latest posts by Joyce Marrero (see all)