New Year's Day is a day for fresh beginnings. What you eat on New Year's Day can set the tone for your entire year. Eating healthy, nourishing foods will give you the energy and vitality you need to make your dreams a reality. Here are some ideas for what to eat on New Year's Day to start your year.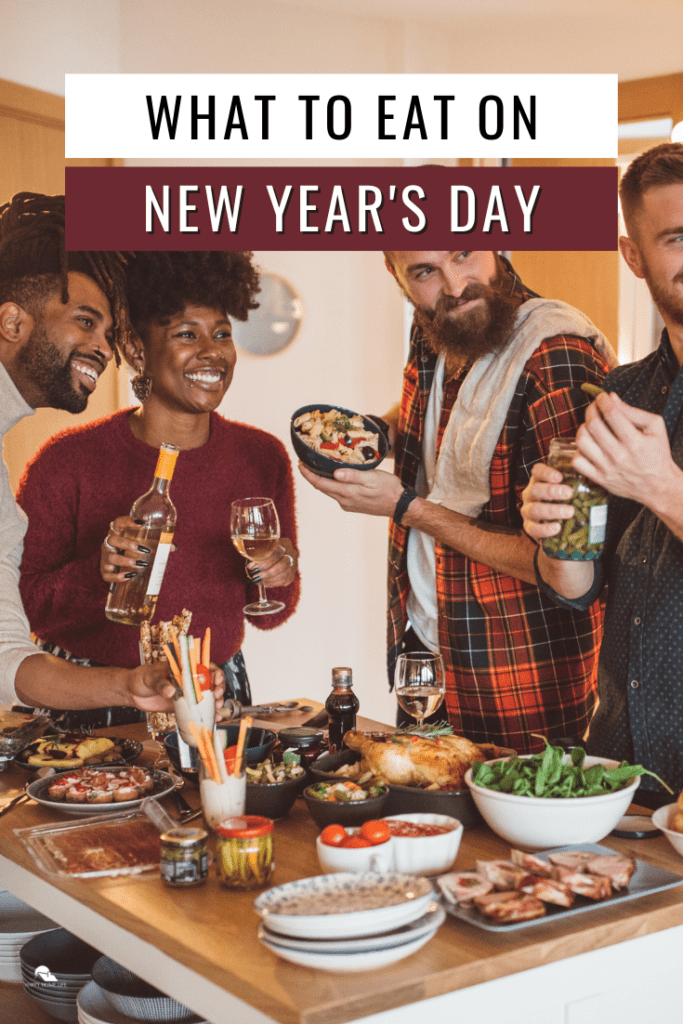 Black-eyed peas: One traditional food that is often eaten on New Year's Day is black-eyed peas. It is believed that eating black-eyed peas on New Year's Day will bring good luck and fortune in the new year. This dish is often served with rice and other vegetables.
Greens: Another popular food to eat on New Year's Day is greens, such as collard greens or kale. It is said that eating greens on New Year's Day will bring prosperity to the new year. Greens are often served with cornbread.
Pork: Pork is also a very popular dish to eat on New Year's Day because it represents progress and wealth. Pork is usually served with sauerkraut, which symbolizes good luck.
Fish: Fish is another food often eaten on New Year's Day because it symbolizes abundance and fertility. Fish is also a healthy option, which is always a bonus.
Grapes: For those wanting to find love in the new year, tradition dictates that you eat grapes. Eat 12 grapes at midnight – one for each stroke of the clock – and it is said that you will have 12 happy months ahead.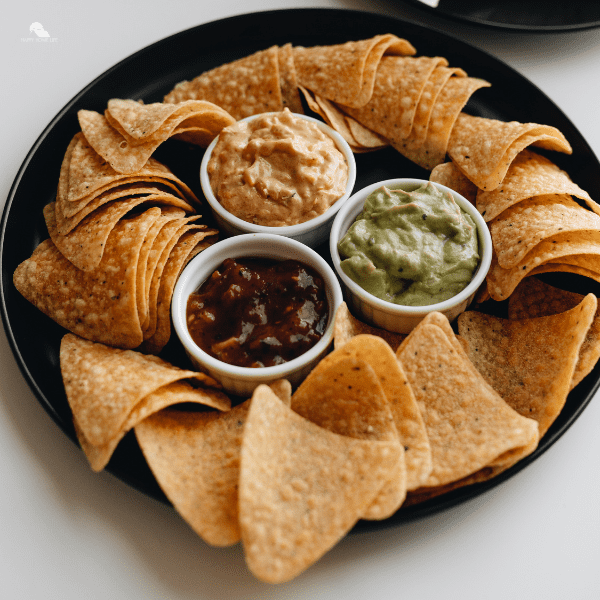 What should kids eat on New Year's Eve?
When it comes to holidays, New Year's Eve is often considered a night for grown-ups. But that doesn't mean the little ones must be left out of the celebration! We've got you covered if you're looking for fun and festive foods to serve your kids on New Year's Eve.
There are a few things to consider when deciding what to feed your kids on New Year's Eve. First, you'll want to ensure that the food is kid-friendly and easy to eat. Second, you'll want to avoid any foods that could cause a mess or be difficult to clean up. And finally, you'll want to choose foods that will be fun for your kids to eat and help them stay up until midnight.
So what are some good New Year's Eve food ideas for kids? Here are a few suggestions:
For starters, how about some mini bagel pizzas? They're bite-sized and easy to eat, plus they can be customized with your child's favorite toppings. The toppings are stacked high on crispy, cheesy pizzas that are baked to golden brown perfection on small bagels. These small snacks are great for hectic weeknights and parties where you need something quick and simple.
Honey garlic chicken bites may be produced in about 30 minutes using basic pantry supplies. The chicken bits should be quickly seared in a skillet with oil and butter, then a tasty sticky glaze should be made by combining fresh garlic, honey, lemon juice, and chicken stock. You can serve this honey garlic chicken recipe over rice, pasta, or zucchini noodles, or for meal preparation. It's a great quick supper idea for busy nights.
Fruit rockets are a fun and easy way to celebrate New Year's Eve with kids. All you need is some fruit, skewers, and yogurt or whipped cream. Simply thread the fruit onto the skewers, and then dip them in the yogurt or whipped cream. Then let your little ones eat their way to a delicious and healthy New Year's Eve!
Cheese & pesto whirls are the perfect treat for kids to eat on New Year's Eve! They're easy to make, and they're a healthy option too. Just mix together some shredded cheese, pesto, and a little bit of milk. The kids will love these delicious little snacks.
Start with a base of chips and/or pretzels. Then, offer a variety of toppings like cheese, diced fruit, chopped veggies, yogurt dips, and more. Let everyone build their own perfect snack! Not only is this nacho bar easy to put together, but it's also a great way to encourage kids to try new foods. And who knows? They may even find a new favorite combination that they want to carry into the new year.
Forget the champagne, and let the kids have fun this New Year's Eve with their own chocolate truffles! These delightful little treats are easy to make and only require a few simple ingredients. Best of all, they can be tailored to any taste – so whether your little ones prefer milk, dark or white chocolate, there's a truffle for them!
Chicken skewers are a fun and easy way to get kids involved in the kitchen. And what better way to ring in the new year than with a delicious, healthy meal? They can be made with chicken breast or thigh meat, and are usually served with a dipping sauce.