When it comes to New Year's Eve, a few things come to mind: countdown parties, fireworks, and of course, food. While the first two are more about celebrating the new year, food plays an important role in welcoming good luck and fortune in the year to come.
Different cultures have different traditions regarding what should be eaten on New Year's Eve. One of the most common traditions is eating certain foods that are believed to bring good luck in the new year.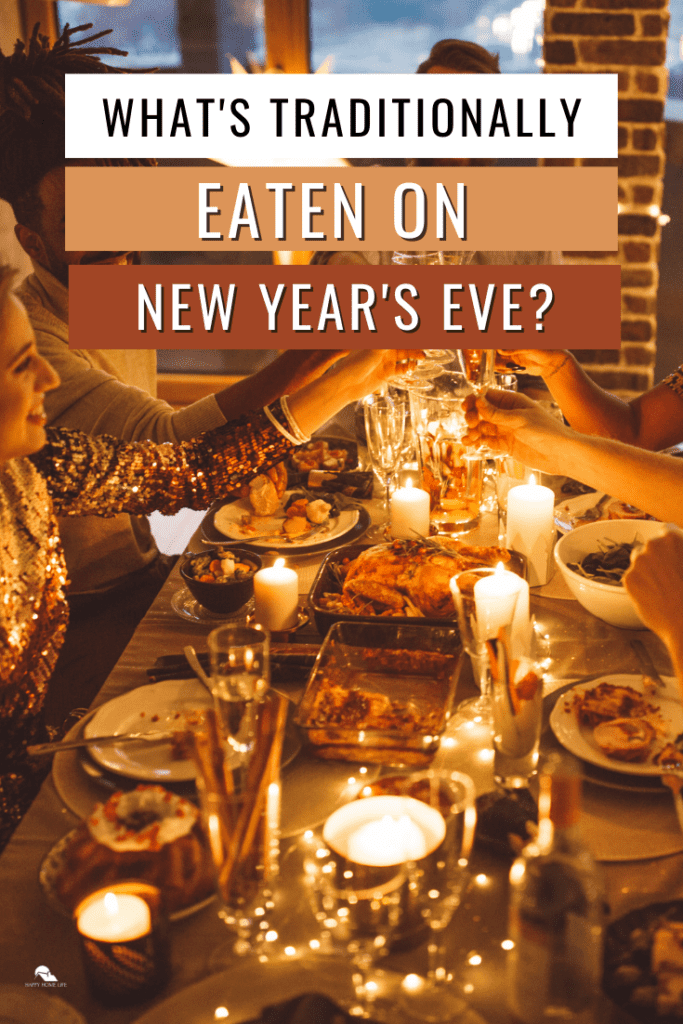 Here are some of the traditional foods eaten on New Year's Eve.
Cornbread is said to bring good luck in the new year, and we can see why. This dish is simple yet delicious and can be enjoyed by everyone. Whether you're serving it up with a pot of chili or enjoying it on its own, cornbread is always a welcome addition to any New Year's Eve party.
Since they are a late harvest that is primarily grown in the South, greens are simple to find during the winter months. Greens are supposedly a staple New Year's Eve dish because they symbolize money.
These black-eyed peas from the South, also known as Hoppin' John, are a customary New Year's Day dish. For success and prosperity throughout the year, black-eyed peas are eaten with greens and cornbread on New Year's Day. Field peas come in a wide range of well-liked kinds, such as black-eyed peas, purple hull, crowder peas, and yellow-eye peas.
The fact that pigs behave differently from other animals. Some theorists assert that pigs move forward by burying their snouts in the ground rather than backward like chickens and turkeys do, which is the direction you want to travel in for the new year. Logistics also play a role: Since pigs are typically butchered in the late fall, pork is a great option to reserve for the new year's celebration.
There is frequently sauerkraut or another type of cabbage next to the pork. On New Year's, cabbage is also rich in symbolism; the strands in coleslaw or sauerkraut may stand for long life, and cabbage itself may symbolize wealth.
Traditional Mexican food called tamales is made of corn dough that is packed with meat, cheese, and whatever else you can think of, then wrapped in a banana leaf or corn husk. Although tamales are consumed all year long and on most special occasions, the Christmas season is when they really come into their own.
Dumplings are frequently consumed as part of a Lunar New Year's feast because, in Chinese tradition, they represent wealth. According to the lunar calendar, that normally takes place in January or February, but dumplings also make for a delectable start to the ordinary new year. These delectable pockets of ground pork, cabbage, and green onion are pan-fried and packed inside.
Ring-shaped cakes are a sign of coming full circle and are the ideal New Year's snack because they occasionally have ornaments baked inside. The origin of this custom can be traced back to the Greeks, who bake a coin-hidden Vasilopita on New Year's Eve. If you find the piece containing the coin, you'll be lucky for a year.
Pomegranates have been enjoyed for centuries and are often eaten during New Year's Eve celebrations. The fruit represents good luck and fortune for the coming year. Pomegranates symbolize fertility and abundance, making them the perfect food to enjoy during the new year.
Because fish swim in schools and have scales that mimic coins, people traditionally eat fish on New Year's Eve to symbolize abundance. Additionally, fish move ahead, signifying progress, before they are consumed on New Year's Eve.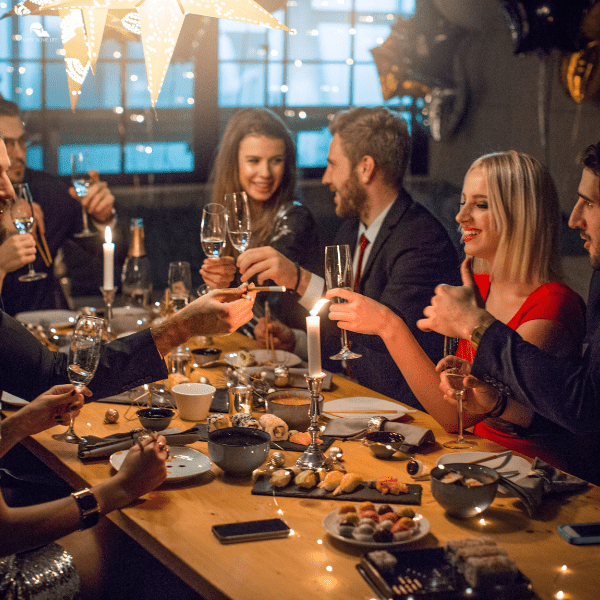 What should I eat on New Year's Eve at midnight?
When it comes to deciding what to eat on New Year's Eve at midnight, there are a few things to consider. First, think about what will be easiest for you to digest and which won't leave you feeling too full. Second, make sure whatever you choose is something you really enjoy eating – after all, it is a special occasion! And lastly, consider what will pair well with any champagne or sparkling wine you might be drinking.
With that in mind, here are a few ideas for what to eat on New Year's Eve at midnight:
Grapes: People in Spain and Mexico rush to eat twelve grapes as soon as possible because each grape will bring luck for the upcoming twelve months.
Rice: Who doesn't want more money (and possibly more children) in the upcoming new year?
Oranges and honey: Eating oranges and honey on New Year's will bring luck, wealth, and money, according to Asian civilizations.
Soft pretzels: Eating a soft pretzel is said to bring luck for the coming year.
Noodles: Make sure not to shorten or break the noodles during cooking because their length signifies longevity.
Salad: A light but satisfying salad made with your favorite greens and topped with a festive dressing
Macaroni and cheese or pizza: A classic comfort food – perfect for soaking up all that bubbly!