A good brisket rub recipe is something you definitely want to have on hand. Whether you love to smoke or grill meat, rub recipes can take a bland hunk of meat and turn them into something delicious.
A good brisket rub recipe doesn't have to be complicated. You may need several ingredients, but they don't have to be fancy. In fact, this brisket rub recipe is super simple but oh so good.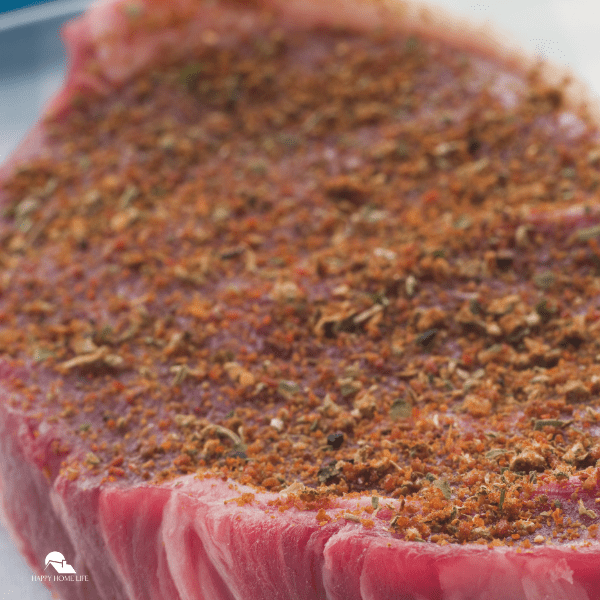 What is brisket?
According to Food Network, "A full beef brisket is two pieces of meat that make up the whole. The butcher takes the brisket apart and trims it so that you have the choice between the leaner piece, usually called the flat brisket or first cut, and the more marbled piece with the most fat, often called the brisket point or second cut. The point brisket is the classic cut that's cooked in barbecue."
Try these recipes:
Where is brisket most popular?
Beef barbecue is extremely popular out west, especially in areas like Texas and Kansas. Anywhere where cattle farming is big business, you're going to find a great beef barbecue.
However, brisket is considered the National Dish of Texas.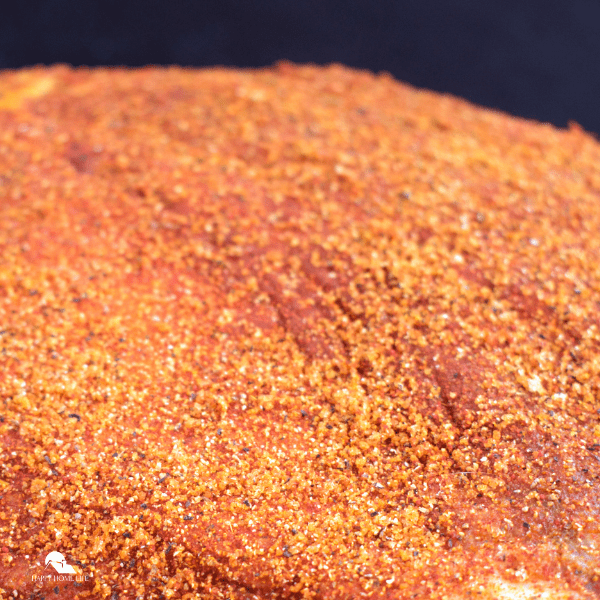 Is brisket greasy?
The cut used for brisket barbecue is definitely fatty. But remember fat equals flavor. It's not something you want to eat on a regular basis, but the occasional brisket on the smoker or grill is something everyone should experience in moderation.
How long should dry rub sit on brisket?
The best tasting and juiciest results come from seasoning your brisket the night before and letting it sit in the refrigerator or cooler for at least 6 hours.
Should you dry rub brisket overnight?
Absolutely! The best brisket flavors are simple and straightforward, but they only shine when given enough time to enter the meat and mix with one another. Season your brisket at least six hours ahead of time, and ideally overnight.
How do you season a brisket?
The majority of dry rub recipes call for a combination of spices and brown sugar. For a more flavorful result, reduce or eliminate the sugar, or leave it in for a sweeter aftertaste.
A combination of paprika, salt, pepper, garlic, onion, and mustard powder are common flavor profiles. Instead of plain paprika, use smoked paprika for the finest results.
After you've gathered your spices, all you have to do now is measure them out according to your preferences, whisk them together, and use it immediately or save it for later.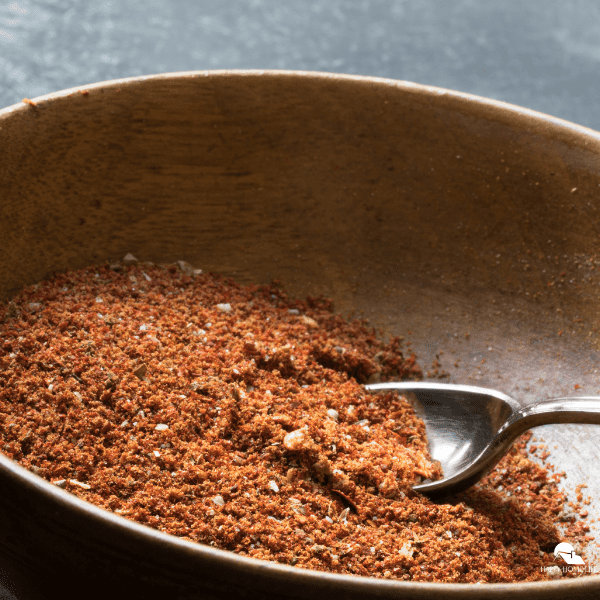 What is the number one brisket rub?
The Gordon's Seasoning Grub Rub is frequently recommended by brisket cooks. Its claim to fame is an old family recipe that has been passed down through the generations.
This is something you absolutely need to protect the suppleness and flavor of the meat with an exceptional sauce that may keep the natural fluids and flavor of the meat intact. And that's all you'll need to make a fantastic brisket.
What temperature should I cook my brisket in the oven?
Brisket can be cooked in the oven at 275 degrees Fahrenheit, but it will take a long time. It could take anywhere from 6 to 8 hours at this temperature. This is a slow-cooking process, but it's ideal for brisket that's really tender and moist. If you like, you can alternatively cook your brisket at 350 degrees Fahrenheit.
Of course, the cooking time varies according to the temperature, but it will take approximately four hours.
How do you dry rub a brisket?
When it comes to applying brisket dry rub, it's preferable to do it twice. Apply a single application all the way around and rub it in thoroughly. After a few minutes of waiting for the surface to moisten, apply another coat. The second layer does not need vigorous rubbing in. Simply press it on until it sticks.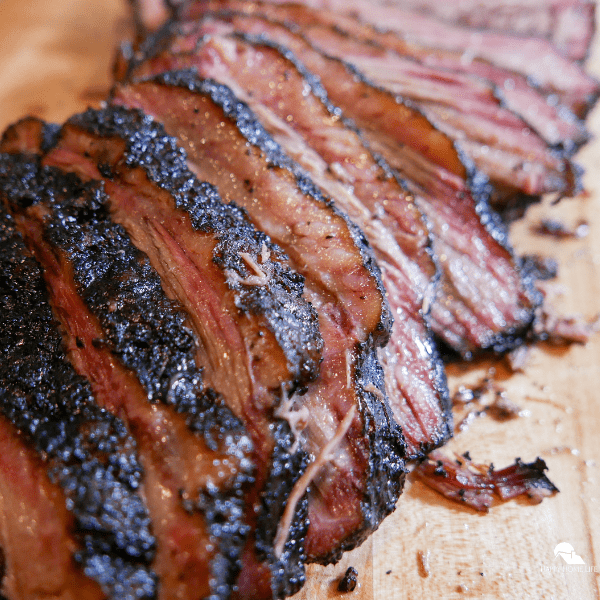 What are the ingredients to make Brisket Rub?
To make this Brisket Rub recipe you are going to need the following ingredients:
Brown sugar
Kosher salt
Chili powder
Black pepper
Cumin
Garlic powder
Dried minced onion
Dried oregano
Paprika
Cayenne
How to make Brisket Rub
Now that you have gathered your ingredients it is time to make Brisket Rub. All you have to do is follow the steps below: If you're going to be using the brisket rub right away, combine all the ingredients and rub onto the meat.
That's literally all you need to do. If you want to make it ahead of time, combine the ingredients and then place them into an airtight container.
This recipe makes enough for a 12-pound brisket. If you want to apply the rub evenly, pour into a shaker container.
Your Brisket Rub is ready to serve!
Brisket Rub Recipe
Now that you know everything you need to know about how to make Brisket Rub it is time to print the recipe.
To print the recipe, click the print button below. Want to save this recipe for later? All you have to do is use the share button to Pin it for later, Mix it or add it to your Yummly account.
Yield: 12 servings
Brisket Rub Recipe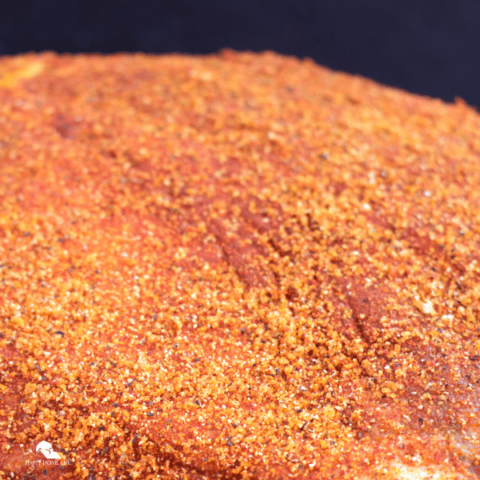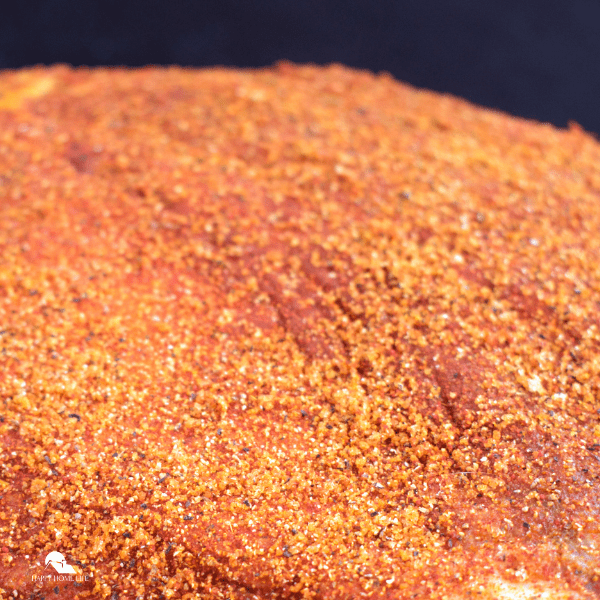 Making your own brisket rub is easy and can be tailored to your own taste. This recipe combines brown sugar, paprika, chili powder, salt, and pepper for a robust flavor. It's perfect for cooking in the oven or on the grill. Give it a try!
Ingredients
1/4 cup packed brown sugar
2 1/2 tablespoon kosher salt
2 tablespoons chili powder
1 tablespoon freshly ground black pepper
1 tablespoon cumin
2 teaspoons garlic powder
2 teaspoons dried minced onion
2 teaspoons dried oregano
2 teaspoons smoked paprika
1 teaspoon cayenne
Instructions
Combine all the ingredients and spread evenly onto the brisket or store in an airtight container for future use.
Nutrition Information:
Yield:
12
Serving Size:
1
Amount Per Serving:
Calories:

26
Total Fat:

0g
Saturated Fat:

0g
Trans Fat:

0g
Unsaturated Fat:

0g
Cholesterol:

0mg
Sodium:

828mg
Carbohydrates:

6g
Fiber:

1g
Sugar:

4g
Protein:

1g
These nutritional calculations might not be accurate. Please speak with a licensed nutritionist to assist you.