This Keto Salmon Recipe is going to be one you are going to love. Today you are going to learn how to make Keto Salmon Patties with pork rind!
Let's begin!
What I love about this salmon recipe beside being keto friendly is that they are good for you, takes delicious, and are quick to make.  This Keto-friendly recipe serves 8 patties.

How to Make Keto Salmon Patties
Ingredients for Keto Salmon Patties
So what are the ingredients to make salmon patties? To make these Keto salmon patties, you are going to need the following ingredients:
Cans Pink Salmon
Egg
Small onion
Fresh chives
Pork rind
Worcestershire sauce
Garlic powder
Salt and pepper
Olive oil
Unsalted butter
Now that have gathered all of your ingredients it is time to cook these salmon patties. Just follow the following steps:
Step 1 – Drain the salmon cans completely.
Step 2 – Place the salmon into a large mixing bowl.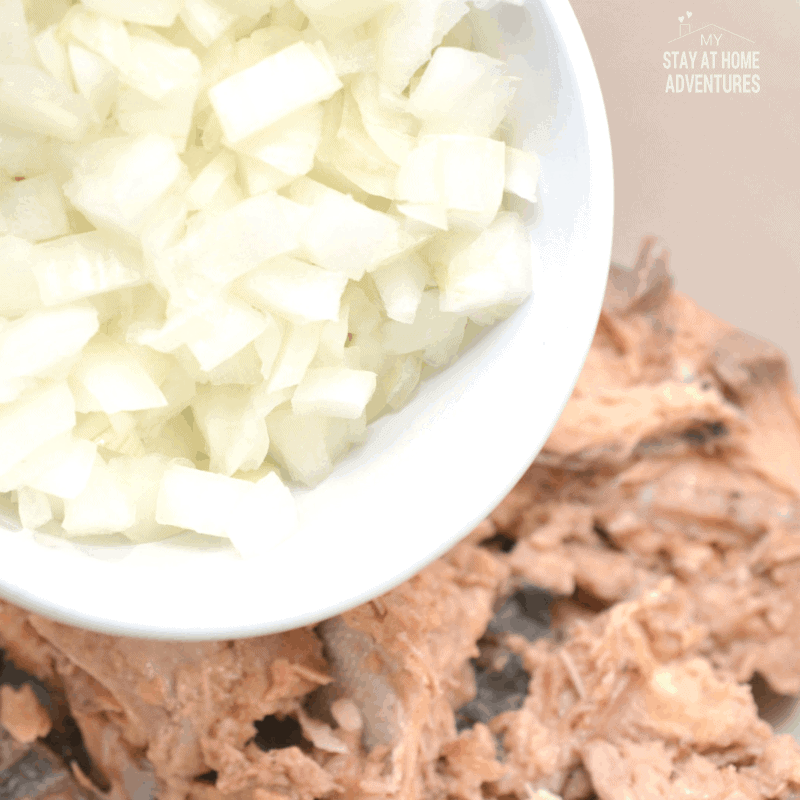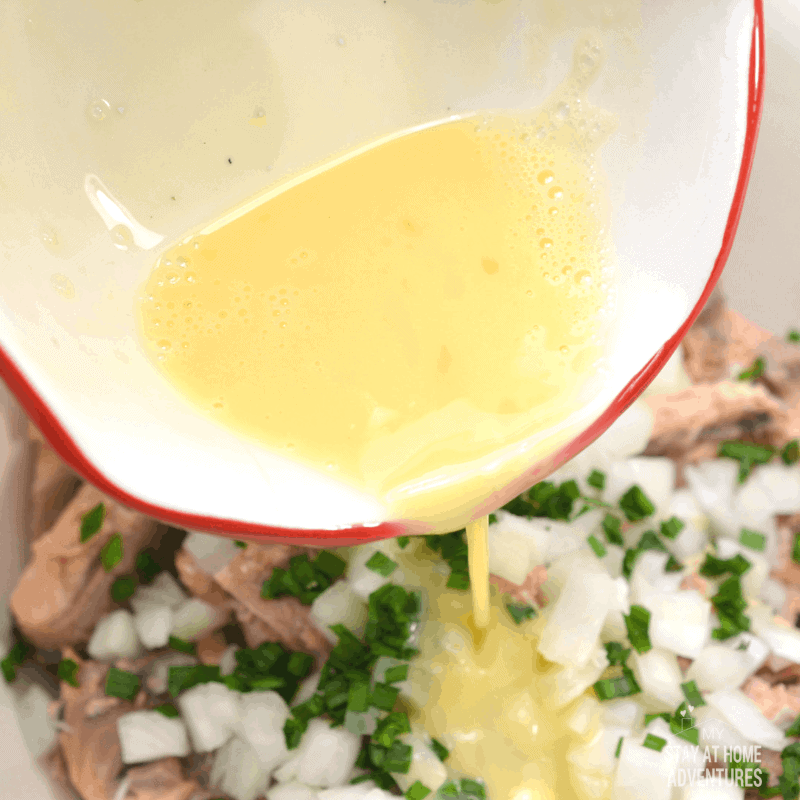 Step 3 – Add chopped onions and egg to the mixing bowl.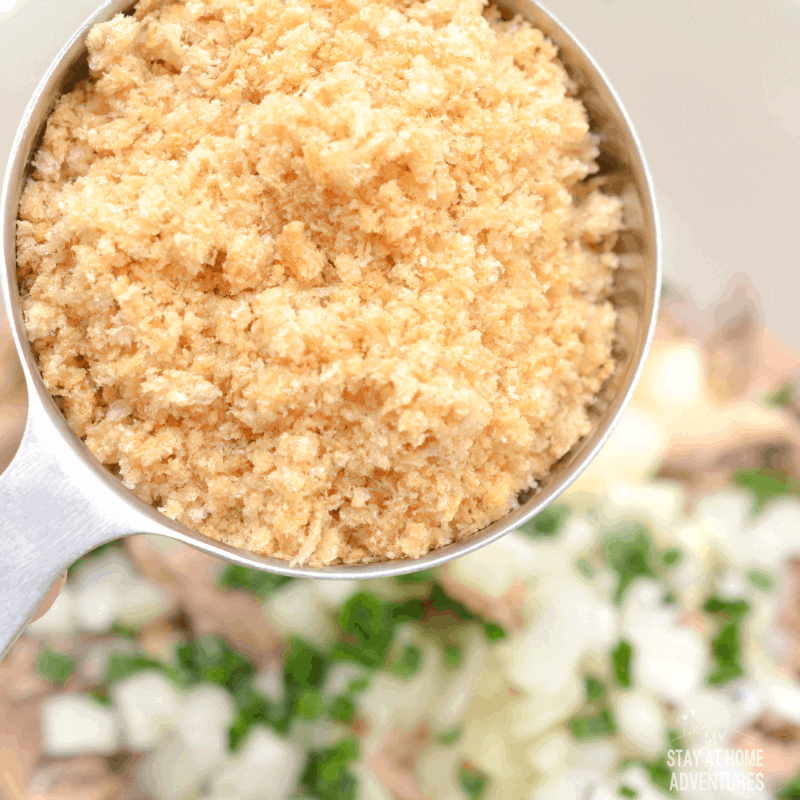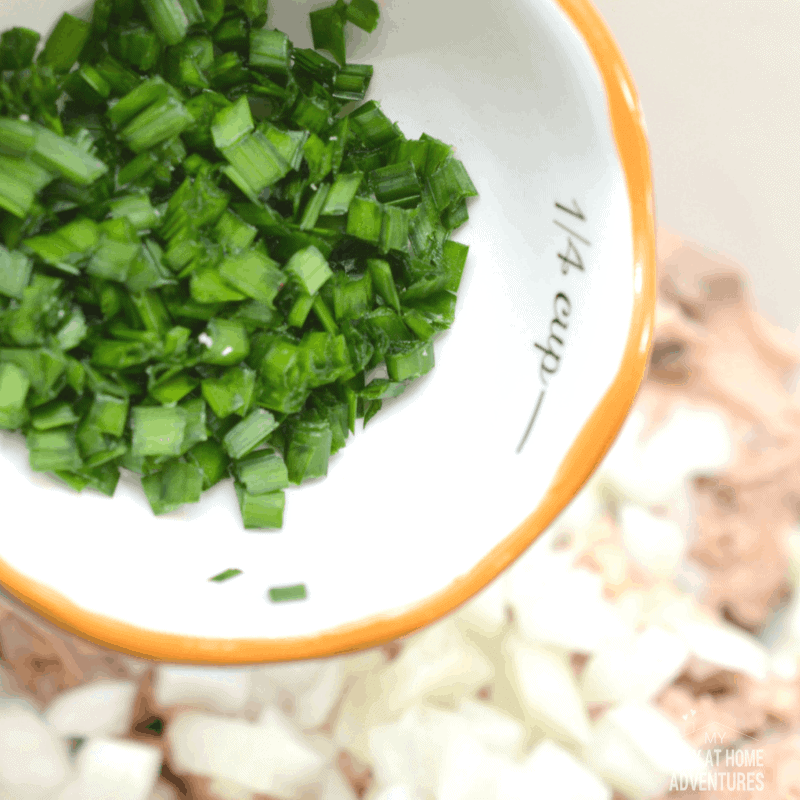 Step 4 – Mix the pork rinds and chopped chives.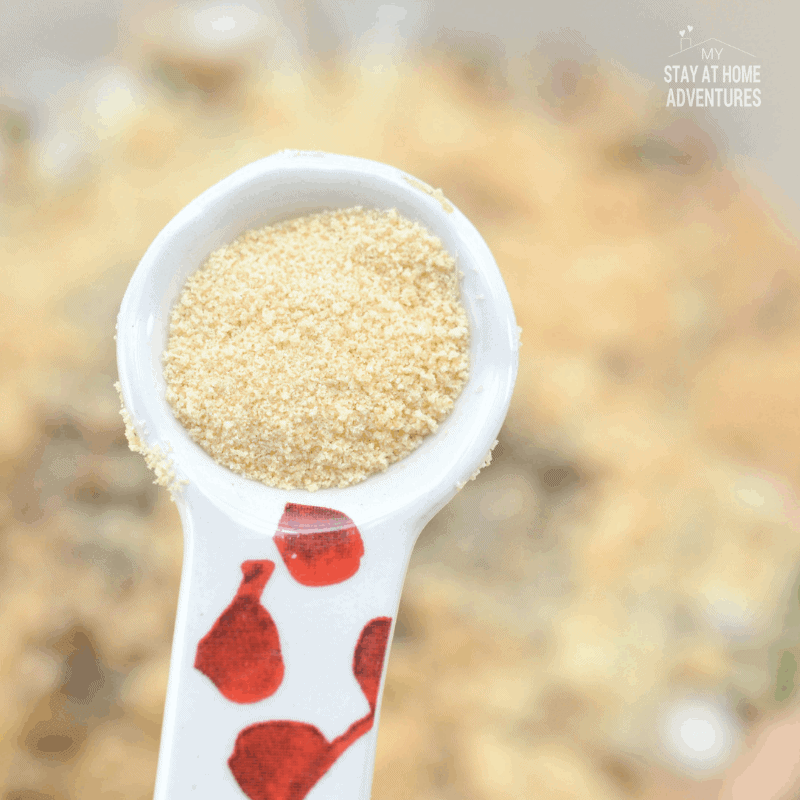 Step 5 -Add the Worcestershire sauce and garlic powder to the mixture.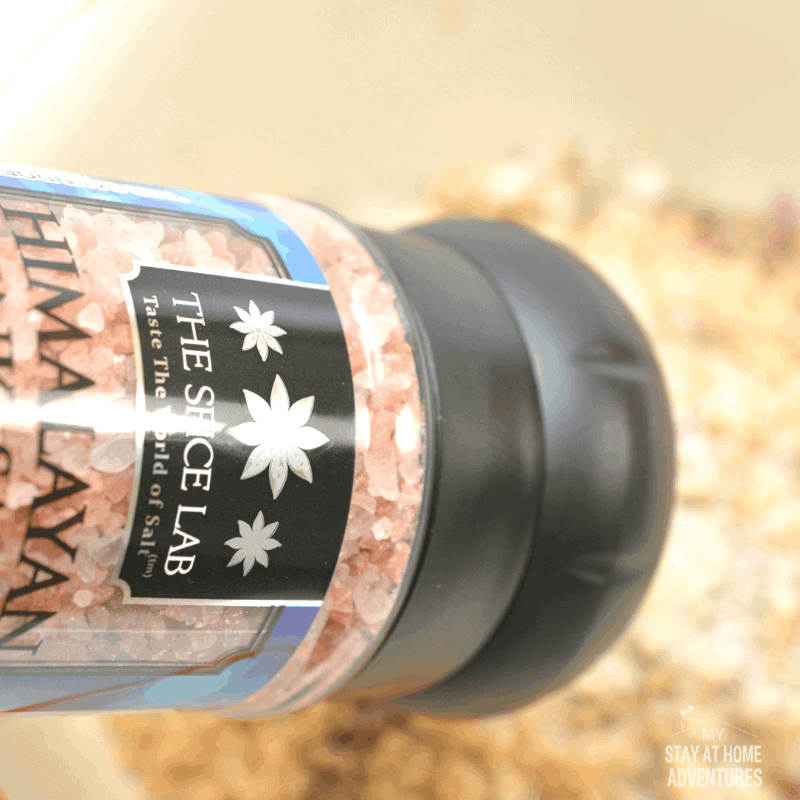 Step 6 – Add the salt and pepper to taste.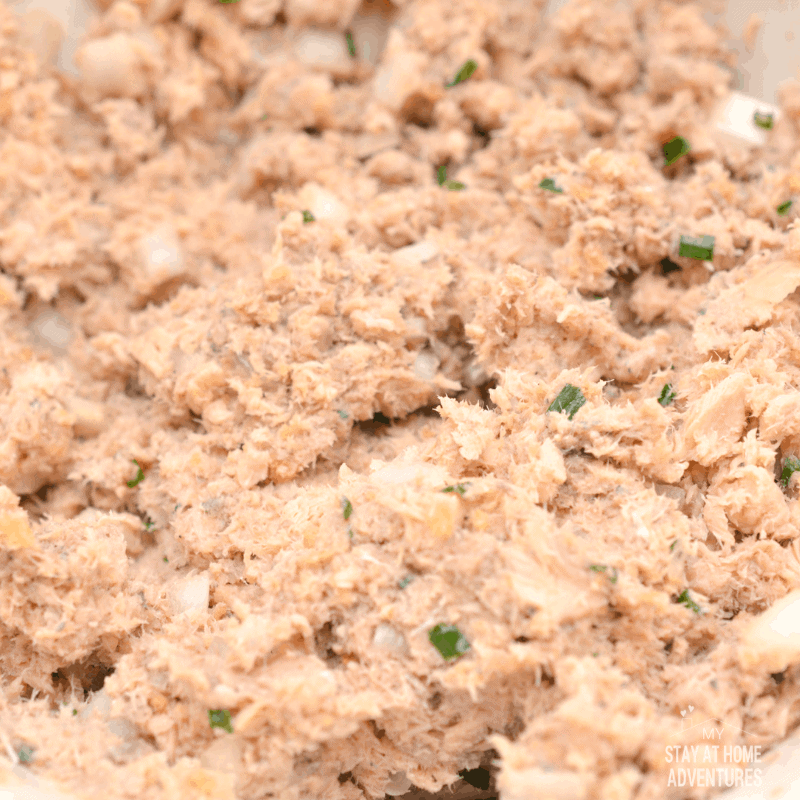 Step 7 – Using your hands mix the mixture well.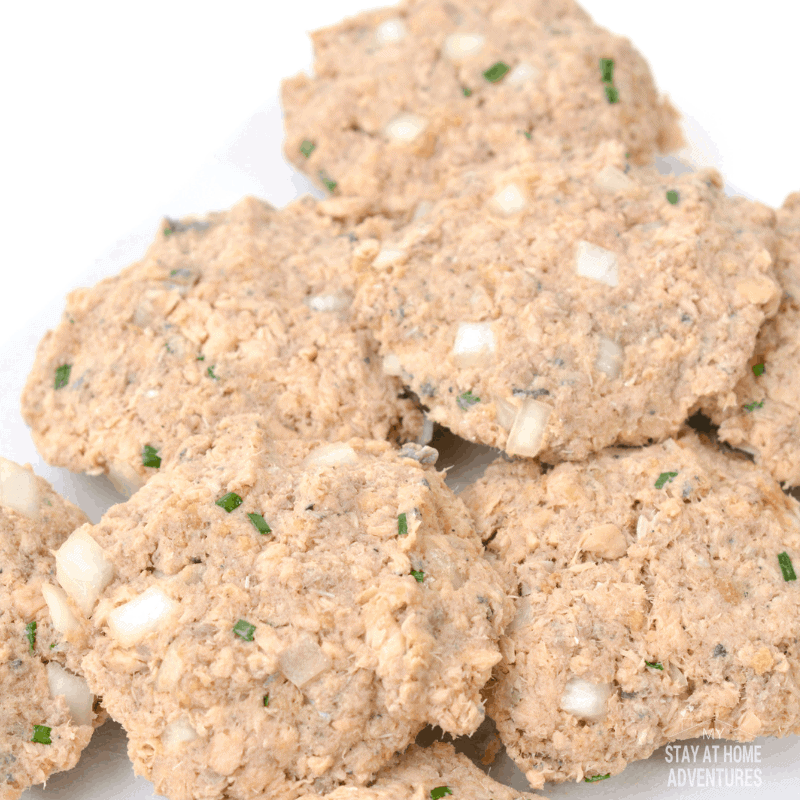 Step 8 – Create 8 even patties.
Step 9 – Heat the olive oil and unsalted butter in a skillet over medium heat.
Step 10 – Add the patties once the skillet is hot and please be careful not to crowd the skillet.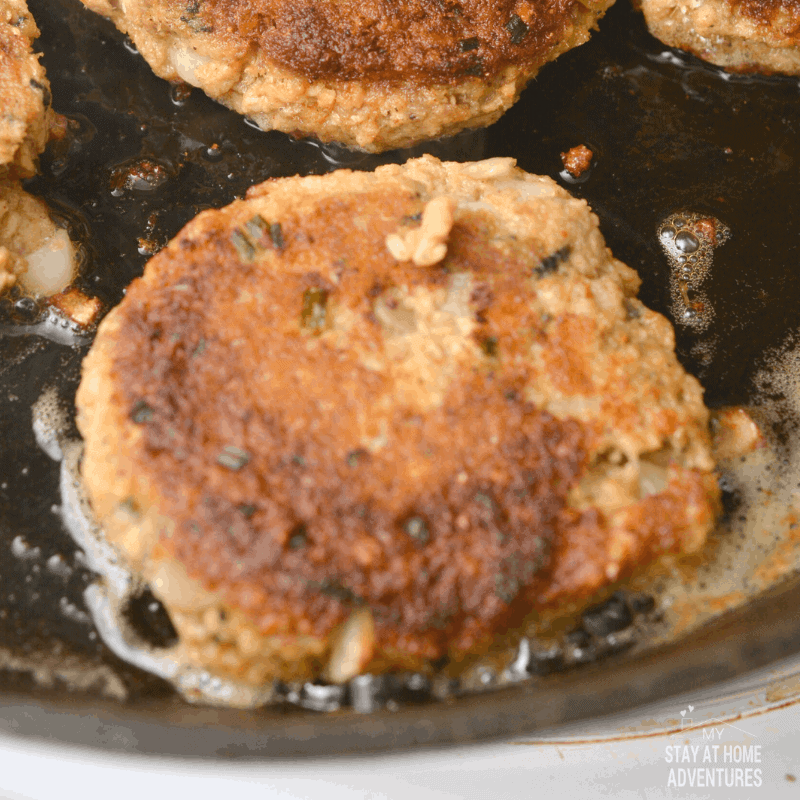 Step 11 – Cook patties for about 7 minutes on each side. Make sure each side is brown sear.
Step 12 – Let the patties drain on a paper towel.
Step 13 – Serve with fresh sour cream or chopped herbs. (optional)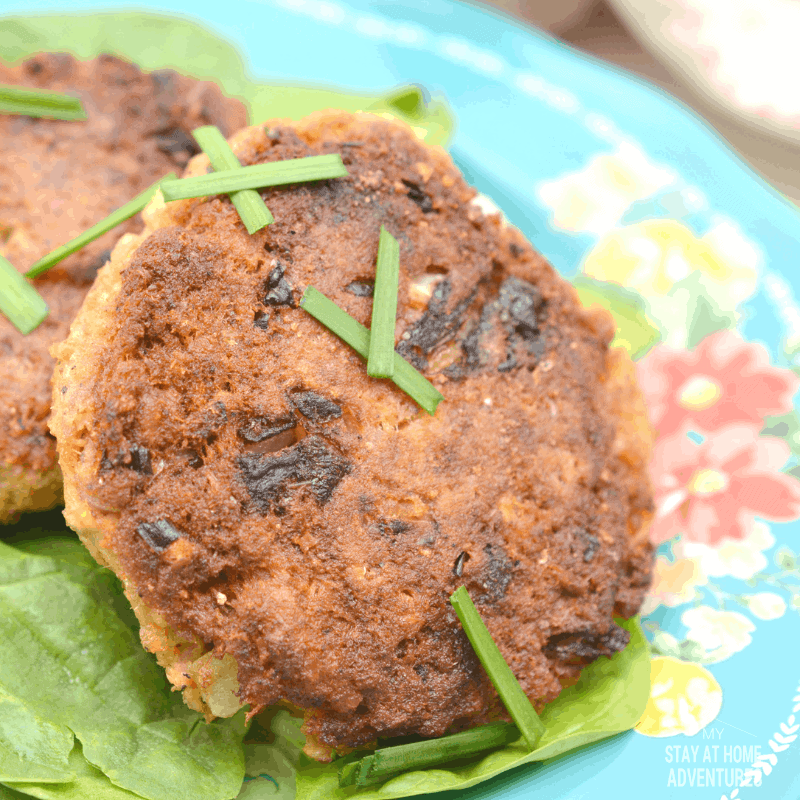 Your Keto Salmon Patties are done!
Now that you know how to make Keto Salmon Patties with Pork Rind print the exact measurements below.
(Visited 205 times, 1 visits today)