It's time to start collecting your Christmas cookie recipes. I love baking, so making cookies is one of my favorite Christmas activities. These cookie cups with peanut butter cream cheese filling are so easy to make but look so fancy. You can fool all your friends into thinking this recipe is super complicated,when in reality it is so very easy. You can also replace the peanut butter with soy nut butter or another substitute if you will be serving them to anyone with a nut allergy.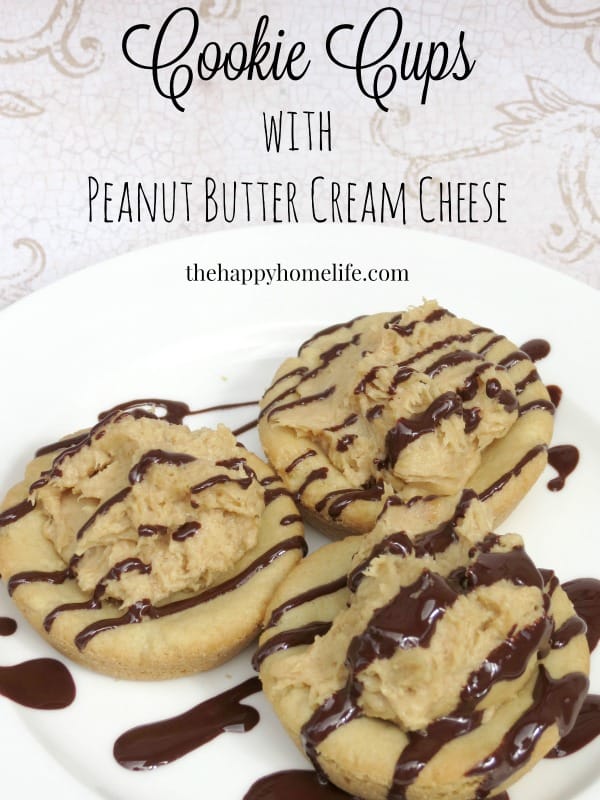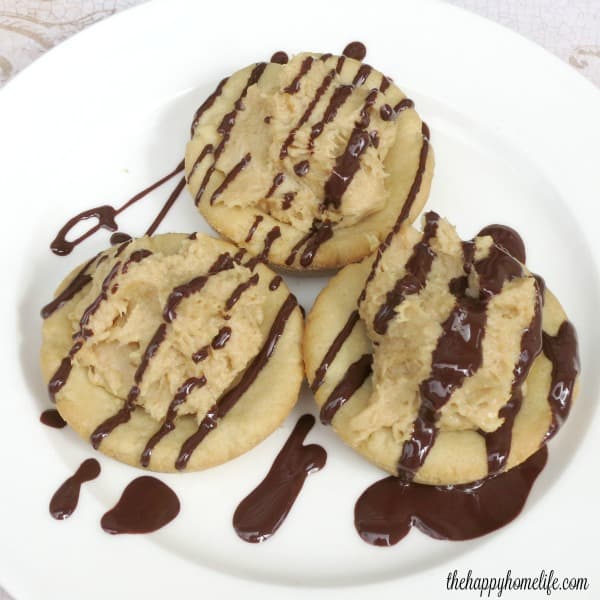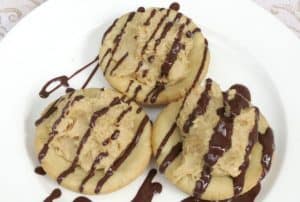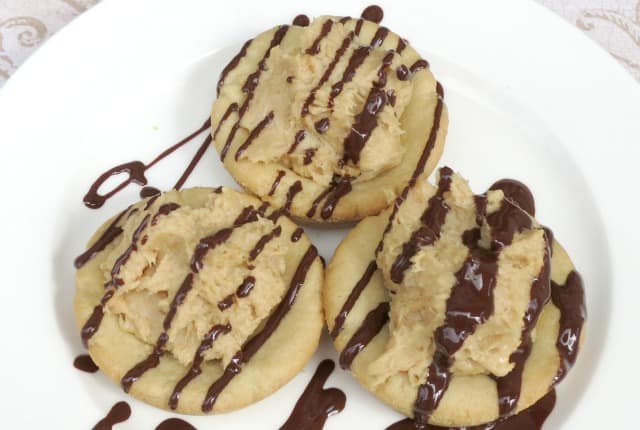 Print
Cookie Cups With Peanut Butter Cream Cheese Filling
Ingredients
Cookie Ingredients:
1/2 cup (1 stick) butter at room temperature
1/2 cup granulated sugar
1/2 cup firmly packed light brown sugar
1 large egg
1 tsp. Vanilla extract
1 1/3 cup all purpose flour
1/2 tsp. baking powder
1/2 tsp. baking soda
1/2 tsp. salt
Peanut Butter Cream Cheese Filling Ingredients:
1 package cream cheese (room temperature)
3 T granulated sugar
1 tsp vanilla
4 T peanut butter
Topping Ingredients:
Dark chocolate
Instructions
Step 1 – Preheat the oven to 350 degrees and spray  muffin pan with non-stick cooking spray.
Step 2 – Make the cookie dough by adding the ingredients in the order above into your stand mixer or mixing bowl.
Step 3 – Roll the cookie dough into 1 Tablespoon balls. Place the dough into the muffin tins, making sure to press the dough into the sides and bottom of the muffin cups so that you have a cup.
Step 4 – Bake for about 10 minutes. Remove from the oven and let cool. Remove the cookie cups and set aside.
Step 5 – Mix the ingredients for the peanut butter cream cheese filling.
Step 6 – Place a heaping tablespoon of peanut butter cream cheese into each cookie cup.
Step 7 – When you are ready to serve, melt the dark chocolate in the microwave for about 30 seconds. Use a spoon to drizzle chocolate over each cookie cup.
What do you think? These cookie cups will be a hit at any party or family gathering. Let everyone think these are a lot harder to make than they are and enjoy!
What's your favorite Christmas Cookie? Let us know in the comments below.
You Might Also Like: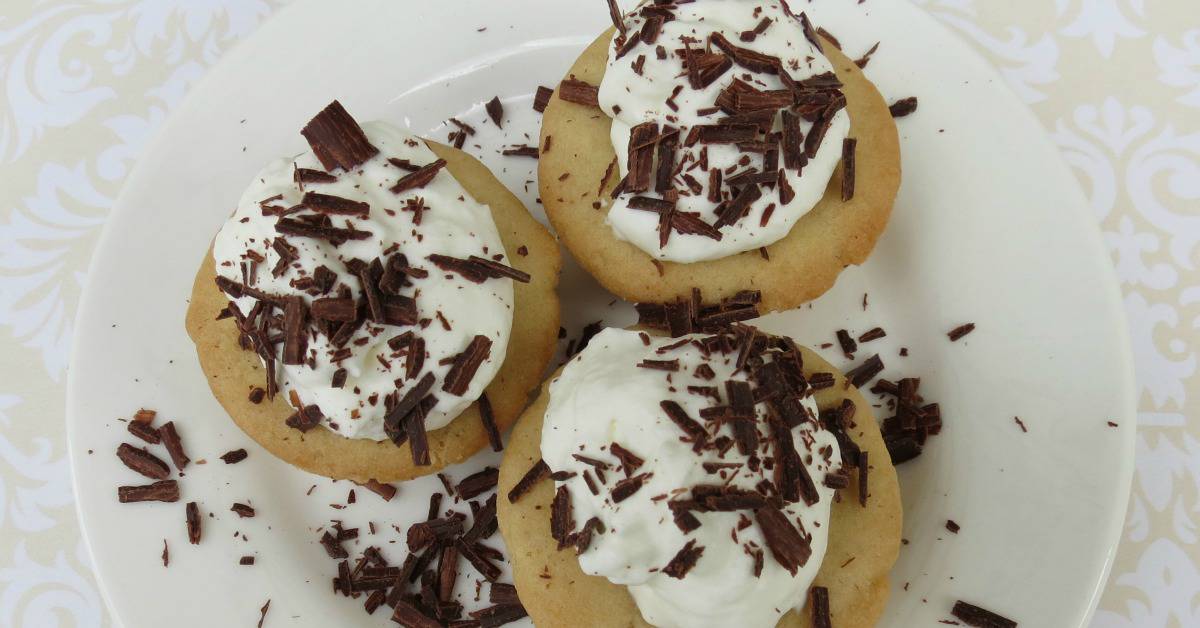 Mini Cookie Cups with Homemade Whipped Cream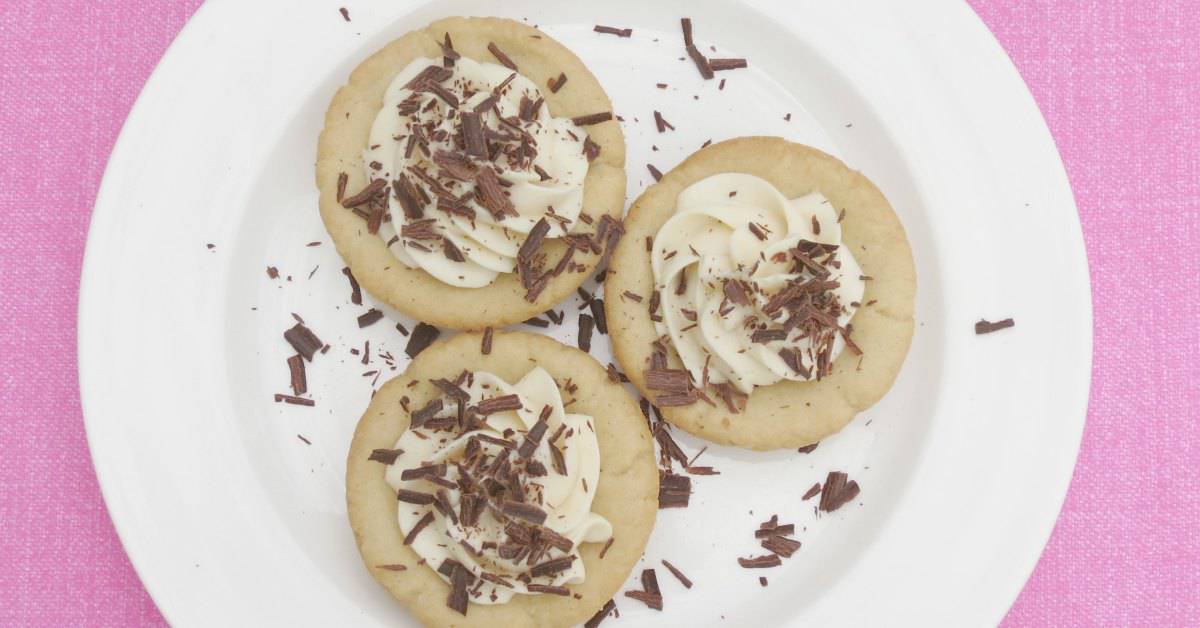 Cookie Cups with No Bake Cheesecake Filling
(Visited 1,777 times, 1 visits today)
The following two tabs change content below.
Kristen is a 30-something Mommy to 2 darling girls, 5 year old Jordan and 3 year old Madeline, and a baby boy. She loves reading, writing, trying new beers with her husband and binge watching series on Netflix. She is a Working Mom, Work at Home Mom and weekend Stay at Home Mom. You can find her on her favorite social networks Pinterest and Facebook.
Latest posts by Kristen Miller (see all)