Valentine's Day is a special time to show the one you love how much they mean to you. And what better way to do that than with a romantic dinner? Whether you're planning an intimate evening at home or a night out at your favorite restaurant, we've got the perfect recipes and ideas for a Valentine's Day dinner to make your special someone feel loved.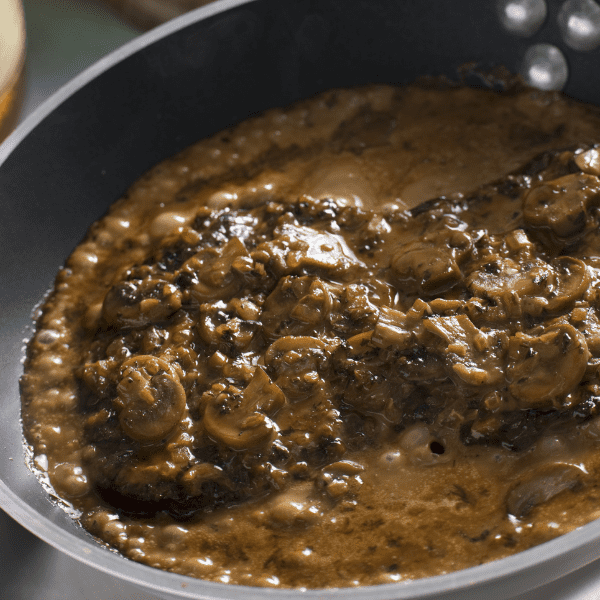 What's the most popular dinner for Valentine's Day?
Valentine's Day is a time for couples to celebrate their love and enjoy a romantic meal together. One of the most popular dinners for Valentine's Day is steak. Steak Diane is a classic dish to serve on Valentine's Day and will impress any special someone.
Another popular dish is Lobster Wellington, a luxurious dish made with puff pastry, lobster, and mushrooms. For a more budget-friendly option, you can serve red sauce Rigatoni, a comforting Italian pasta dish. Prime rib and creamy pasta with crispy mushrooms are also popular choices for Valentine's Day dinner.
If you're looking for something unique and flavorful, try Thai turkey meatballs in coconut curry or salmon in white wine sauce. No matter your choice, a romantic dinner for two on Valentine's Day will surely be a special evening.
What is traditionally eaten on Valentine's Day?
Valentine's Day is the perfect holiday to indulge in your favorite dishes, from romantic dinners for two to showstopping desserts. Popular choices for a Valentine's Day meal include heart-shaped pizzas, elegant seafood like lobster and oysters, juicy steaks, delectable chocolate-covered strawberries, and indulgent truffles. While each area of the world may have its own traditional dishes, these fan favorites can be enjoyed anywhere to make the occasion special.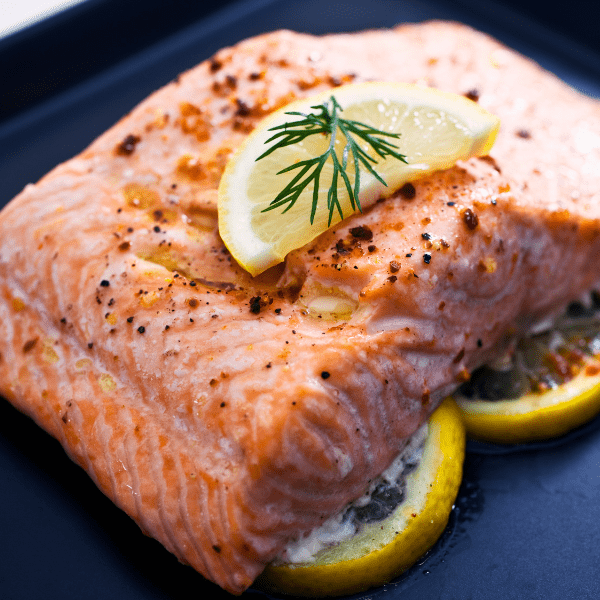 Delicious Valentine's Day Dinner Ideas
Valentine's Day is a time for romance, so why not make it a day to remember with a truly delicious dinner? Whether you're cooking for your significant other or a group of friends and family, there are plenty of delicious options to choose from.
Get creative with what ingredients you have on hand and create something unique to share together. Whip up a creamy pasta carbonara or decadent fondue with fresh berries.
Mexican Fajitas: Take your traditional fajita ingredients, such as bell peppers, onion, and chicken or beef and cook them up in a skillet. Serve with your favorite toppings like guacamole, sour cream, and salsa.
Baked Salmon: For a healthier Valentine's Day dinner option that still packs flavor, try baking fresh salmon with some herbs and butter. Serve with a side of roasted vegetables for a complete meal.
Heart-Shaped Pizza: Get creative with your Valentine's Day dinner by baking up a heart-shaped pizza. Top it off with your favorite toppings such as pepperoni, mushrooms, onions, and olives.
Steak Au Poivre: Treat your special someone to a steak dinner they won't forget! Make steaks au poivre as the main course, which combines seared steak smothered in creamy peppercorn sauce. Serve alongside mashed potatoes or wild rice for an extra delicious meal.
Shrimp Scampi: If you're looking for a seafood dinner, then look no further than shrimp scampi. Start by sautéing garlic and butter in a skillet before adding the shrimp. Serve over pasta with a sprinkle of Parmesan cheese for an extra special Valentine's Day dinner.
Lobster Ravioli: Indulge in something special and make homemade lobster ravioli! You can find pre-made pasta dough at most grocery stores or make it from scratch if you're feeling adventurous. Top off the dish with creamy Alfredo sauce to complete your perfect Valentine's Day dinner.
Chocolate Soufflé: End your special evening with a decadent dessert like chocolate soufflé. This ooey gooey treat is sure to impress your Valentine. Serve with fresh fruit or a scoop of vanilla ice cream for an extra special touch.
No matter what you decide to make, there are plenty of delicious Valentine's Day dinner ideas out there! From fajitas and steak au poivre to chocolate soufflé, you can't go wrong with any of these mouth-watering dishes.
What is the most romantic meal?
The most romantic meal is one that captures the unique connection between two people. Different couples may prioritize different aspects of a meal, but the dish should always be prepared with an extra dose of love. Ideally, this special dinner should include a few courses that show off the tastebuds of both partners.
Perhaps a starter of crunchy bruschetta, followed by a main course of creamy risotto, and finished off with a decadent chocolate cake for dessert. The perfect accompaniment to this delicious feast would be music chosen just for the occasion to make it even more memorable.
Another example would be Instant Pot Chili is a great twist on the traditional chili recipe sure to impress your date. Steak Diane is another classic dish that will please your loved one. Red Sauce Rigatoni is a comforting dish that is sure to bring warmth and coziness to your date.
More examples of romantic meals could include traditional Italian pasta dishes, refined French cuisine, or even a homemade burger and fries. The options are endless and can accommodate any dietary needs. A nice glass of wine or champagne can also help to set the tone for an intimate evening at home.
Setting the table with candles and flowers can also add a touch of romance. Even something as simple as a picnic in the park can create a special memory that will last a lifetime.
No matter the occasion, there's no better way to show your love than by cooking up a delicious meal together. With some planning and creativity, dinner time can be transformed into an enjoyable activity for two. So go ahead and surprise your
What would you cook for a romantic dinner?
If you're looking to make a romantic dinner, plenty of options will make your special someone feel extra loved. Start off with some light and refreshing appetizers like bruschetta topped with fresh tomatoes and basil or a prosciutto wrapped melon for something sweet.
For the main course, you could try something like a classic lasagna, tender steak with mushrooms and onions, or even a vegan option such as a roasted vegetable quinoa bowl. Pair it with some delicious sides like roasted potatoes or steamed vegetables for extra flavor.
A truly romantic meal wouldn't be complete without dessert! Try something light yet indulgent like an orange-infused crème brûlée or a decadent dark chocolate mousse. Whatever you choose, your romantic dinner will surely be remembered for years!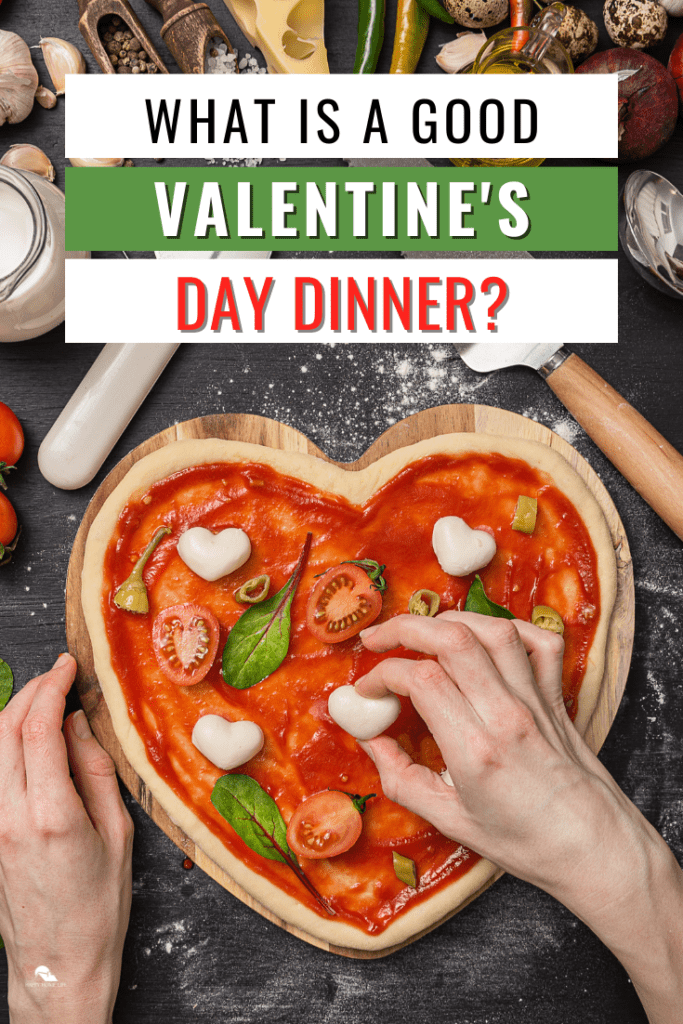 What is traditional love food?
Traditional love foods refer to meals and dishes that have been enjoyed for centuries, usually as part of a courtship ritual or for special occasions like weddings. They vary from region to region, but some common examples include oysters, chocolates, strawberries, and champagne.
These items all have a romantic connotation attached to them due to their history and associations with feelings of love. Oysters, for example, have long been associated with Aphrodite and the power of passion, while chocolate has historically been used as a signifier of affection.
In some cultures, traditional love foods are believed to be aphrodisiacs – foods or drinks that can enhance sexual desire.
Other examples of love foods include wine and cheese, particularly blue cheese. In some cultures, it is customary to share a particular type of food as an expression of courtship or commitment.
Traditional dishes served at weddings are wedding cakes and pastries, seafood dishes such as lobster and shrimp, and roast beef or lamb.