Mexican Horchata is a refreshing, traditional drink that is perfect for summer. It is made with rice, water, and cinnamon and can be enjoyed either hot or cold. Although it is often thought of as a dessert, horchata is a healthy drink low in calories and fat.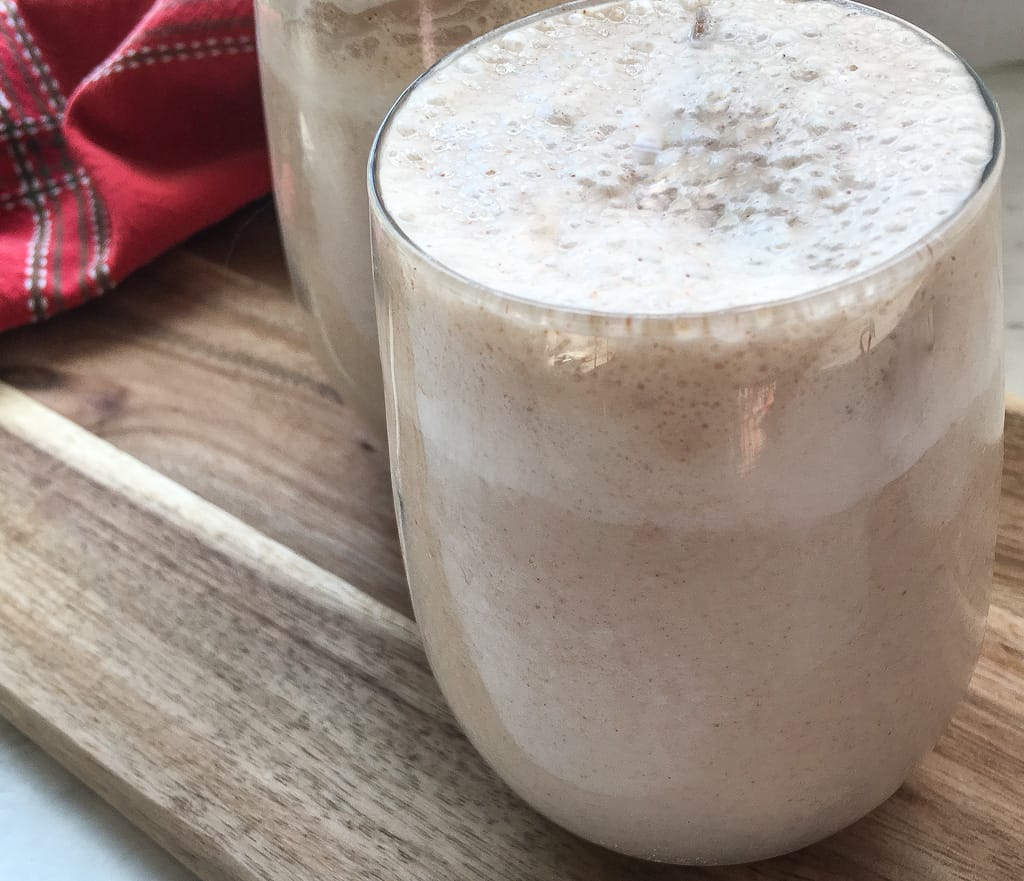 Is Mexican horchata healthy?
Overall, horchata is a reasonably healthy beverage. It's low in calories and fat and contains some essential nutrients like calcium and vitamin D. However, it's also high in sugar. So if you're watching your sugar intake, you may want to limit how much horchata you drink.
Do you wash rice before making horchata?
A lot of people don't realize that you are supposed to wash rice before making horchata. If you don't wash the rice, it can make the horchata taste really bad. Also, if you don't wash the rice, it can cause Horchata to spoil quickly.
Washing the rice is really easy, you need to put the rice in a bowl and then pour some water over it. Then, use your hands to rub the rice together for a few minutes. After that, drain the water out and you're done!
So, next time you make horchata, remember to wash the rice first! It will make a big difference in the taste and quality of your drink.
You might enjoy this post:
Why is my horchata slimy?
There are many reasons why your horchata may be slimy. One possibility is that the rice was not rinsed properly before being soaked in water. This can cause bacteria to form and make the drink slimy.
Another possibility is that the ratio of water to milk was off, resulting in a watered-down horchata. Finally, if the drink was not refrigerated properly, it may have spoiled and become slimy.
What are the ingredients to make healthy Mexican horchata?
Horchata recipes from the past are frequently very sweet. In fact, more white sugar is used in many recipes than rice. The natural sweetness of Medjool dates and honey are used in place of white sugar in this less sweet but substantially healthier variant.
This recipe has a prep time of 15 minutes plus time to soak which is up to 8 hours. Here are the ingredients for 4 to 6 servings:
Long-grain white rice – This is the key ingredient that gives the drink its characteristic creamy texture.
Organic cinnamon stick – The use of organic cinnamon in this beverage provides many health benefits, including improved digestion and circulation.
Almond milk – It is used for its creamy texture and nutty flavor.
Medjool dates – Add a unique sweetness to the drink.
Honey – Used for its sweetness and flavor.
Vanilla extract – Gives the horchata a sweet and rich flavor.
Raw almonds – Soak the almonds overnight in water to soften them before blending them with the other ingredients. This will help create a smoother horchata that is easy to drink.
Long cinnamon sticks and ground cinnamon – Optional for garnishing
Water
How to make healthy Mexican horchata?
It's time to put this recipe together now that you've gathered all of your ingredients.
In a medium bowl, combine rice, an organic cinnamon stick, and 4 cups of very warm water. Let the rice soak at room temperature for an entire night, or until it softens and the cinnamon stick may be broken into numerous smaller pieces.
Then transfer the rice mixture to a powerful blender, then blend everything together. Add 2 cups of ice-cold water, dates, 2 tablespoons of honey, vanilla essence, and almonds to the almond milk. Blend until all big solids have been fully incorporated. Taste and add more honey if desired.
Use a fine-mesh strainer and one or two layers of cheesecloth to filter the contents of the blender. When done, empty the strainer of any leftover sediments and pour the liquid that was saved into a pitcher or another container.
Serve immediately over ice with a garnish of entire cinnamon sticks or cinnamon powder, or refrigerate until cool. Enjoy!
Now that you know all you need to know about healthy Mexican horchata, it is time to print or save the recipe with the exact measurements.
Not ready to print? No problem! Save this pin in your Pinterest account by clicking the pin button located in the recipe card.
Yield: 4-6
Healthy Mexican Horchata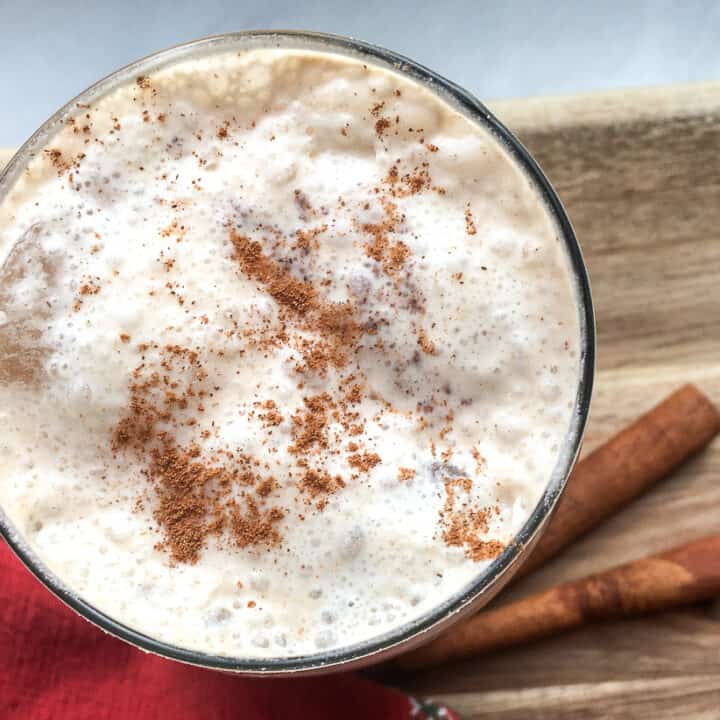 Traditional horchata recipes are often incredibly sweet. In fact, many recipes call for more white sugar than rice.
This less sweet, but significantly healthier, version skips the white sugar completely and relies on the natural sweetness of Medjool dates and honey instead.
Total Time
8 hours
15 minutes
Ingredients
1 c. long-grain white rice, rinsed and thoroughly drained
1 small organic cinnamon stick
6 c. water, divided
1 c. almond milk
1/3 c. Medjool dates, pitted
2-3 T. honey, preferably local
1 t. vanilla extract
½ c. raw almonds
Optional garnish:
4 long cinnamon sticks
Ground cinnamon
Instructions
Add rice, an organic cinnamon stick, and 4 cups of very warm water to a medium-sized bowl. Let soak overnight at room temperature, or until the rice softens and the cinnamon stick is soft enough to break into several smaller pieces.
Transfer the rice mixture to a high-powered blender and blend to combine. Add 2 cups cold water, almond milk, dates, 2 tablespoons honey, vanilla extract, and almonds. Blend until thoroughly combined and no large solids remain. Taste and add additional honey, if desired.
Strain the contents of the blender with a fine-weave mesh strainer and 1-2 layers of cheesecloth. When finished, discard the remaining solids in the strainer and transfer the reserved liquid to a pitcher or other container.
Refrigerate until chilled, or serve immediately over ice with whole cinnamon sticks or a sprinkle of ground cinnamon, for garnish. Enjoy!
Nutrition Information:
Yield:
5
Serving Size:
1
Amount Per Serving:
Calories:

241
Total Fat:

6g
Saturated Fat:

0g
Trans Fat:

0g
Unsaturated Fat:

5g
Cholesterol:

0mg
Sodium:

15mg
Carbohydrates:

46g
Fiber:

4g
Sugar:

33g
Protein:

4g
These nutritional calculations might not be accurate. Please speak with a licensed nutritionist to assist you.