St Patrick's Day is just around the corner, so it's time to start thinking about what you'll serve for St Patrick's Day dinner. If you're looking for something different than the usual green beer and Irish stew, why not try one of these festive recipes?
We've got you covered, from an Irish-themed menu to hearty dishes filling up your guests. So take a look and see what catches your eye – then get cooking!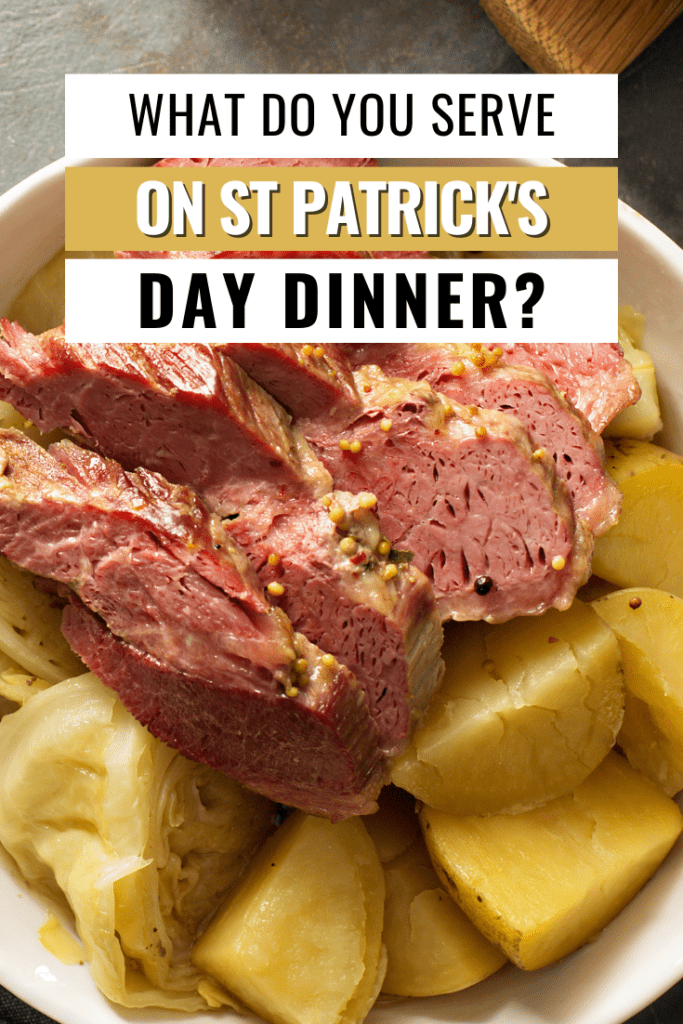 This traditional dish contains beef, potatoes, carrots, and onions slow-cooked in a Guinness broth. It's the perfect meal to warm you up on a cold March evening. While this dish has many variations, the key ingredients remain the same.
Irish coddle is a truly special dish that generations have shared in Irish households for centuries. This smoked sausage and bacon-based meal is hearty and delicious, sure to please everyone around the table on St. Patrick's Day. Give your family tradition a modern twist as you serve up this traditional dish!
This creamy, comforting soup is sure to be a hit with both adults and kids. To make the meal extra special, flavor it with leeks and parsley for a unique take on this classic dish. Plus, if you put out an array of fresh herbs and toppings to customize each bowl, everyone can create their own combination of flavors that will leave them feeling lucky.
One dish that has long been a staple of Irish cuisine, especially on St. Patrick's Day, is Colcannon. This comfort food is made by mashing potatoes with cabbage or kale and incorporating butter, cream, salt, and pepper for flavor. Onions, leeks, and other vegetables may also be added for extra nutrition and color.
The key to perfect fried cabbage is making sure you have plenty of good-quality butter on hand; it's what makes the dish so rich and flavorful. Slicing the cabbage into thin strips also helps bring out the nutty flavor of this Irish classic. Try adding some bacon and garlic for extra depth of flavor.
The flavorful broth, loaded with aromatics such as carrots, onion, and garlic, anchors the tender meat that is highlighted by the roastiness of the dark beer. Simply served over mashed potatoes or creamy polenta, this classic Irish-inspired dish will have every guest smiling and content.
Taking the extra time to prepare this Irish-American classic dish will be deeply rewarding. Brisket pairs well with the traditional sides, including cabbage, carrots, and potatoes boiled in brine. Complementary dishes can include some great Irish beers as well as sweets such as barmbrack, an Irish fruitcake.
This delectable dish is made with a combination of cooked minced beef or lamb and vegetables like onions, carrots, and celery. The flavorful beef mixture is typically topped with creamy mashed potatoes and baked until the top is golden brown. If you are feeling extra indulgent, add shredded cheese to the top of the mashed potatoes before baking to create a cheesy delight.
This traditional pie is made of rich braised beef mixed with flavorful vegetables like carrots and potatoes. All simmered in a luscious gravy made from Guinness beer. Serve it with freshly-baked Irish soda bread and a creamy mashed potato accompaniment.
A savory blend of herbs, chicken pieces, and creamy soft dough served up in a flavorful broth will make your family sing! It's a great winter warmer and a meal for all ages. Traditionally made with onions, carrots, celery and parsley, the wholesome fresh ingredients used to make this mouth-watering dish are sure to tantalize those taste buds.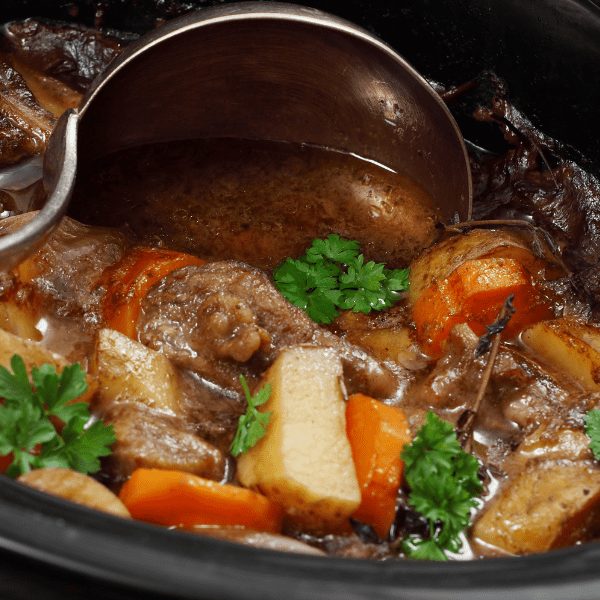 What food is usually eaten on Saint Patrick's Day?
Saint Patrick's Day is known for its food almost as much as it's renowned for its parades, festivals, and fun. Irish cuisine has classic dishes adorn dinner plates in celebration of the holiday.
Corned beef and cabbage are synonymous with Saint Patrick's Day, but the hearty fare doesn't stop there. Irish stews abound with potatoes, carrots, parsnips, and tender cuts of lamb or beef, slowly cooked to perfection over a low fire.
Traditional soda bread is served alongside a steaming bowl of stew while hearty dishes like coddle scour the table too. Colcannon (a combination of cabbage, potatoes, and cream) is also a celebrated dish made of simple ingredients but with robust flavor. The day ends with a dessert of Irish coffee – whiskey-laced coffee topped off with thick cream – to cap off all that flavorsome fare.