Are you frustrated by your dry, dense muffins? Do you crave the moistness and fluffiness of a bakery-style muffin? If so, read on to learn what secret ingredients and methods can give you the delicious results professional bakers achieve. Plus, we'll provide an easy recipe for scrumptious blueberry muffins!
You don't have to be a chef to make these yummy creations – follow our simple steps, and you will soon see how easy it can be to bake light, fluffy treats right from the comfort of your own kitchen.
What is the secret to making moist muffins?
The secret to making moist muffins lies in a few key techniques and ingredients. Here are some tips to ensure your muffins turn out perfectly moist every time:
1. Don't overmix: Overmixing the batter can lead to tough and dry muffins. Mix the ingredients just until they are combined to avoid overdeveloping the gluten.
2. Use oil or melted butter: Oil or melted butter adds moisture to the batter, resulting in a moist texture. Be sure to use a neutral oil like vegetable or canola oil, or choose unsalted melted butter for added flavor.
3. Add yogurt or sour cream: These dairy products add moisture and richness to the muffins. You can use plain yogurt or sour cream instead of a portion of the liquid called for in the recipe.
4. Use buttermilk: Buttermilk is acidic and helps activate the leavening agents in the batter, resulting in a tender and moist texture. If you don't have buttermilk on hand, you can make a substitute by adding lemon juice or vinegar to regular milk.
5. Don't overbake: Overbaking can dry out the muffins. Bake them until a toothpick inserted in the center comes out with a few moist crumbs, and promptly remove them from the oven.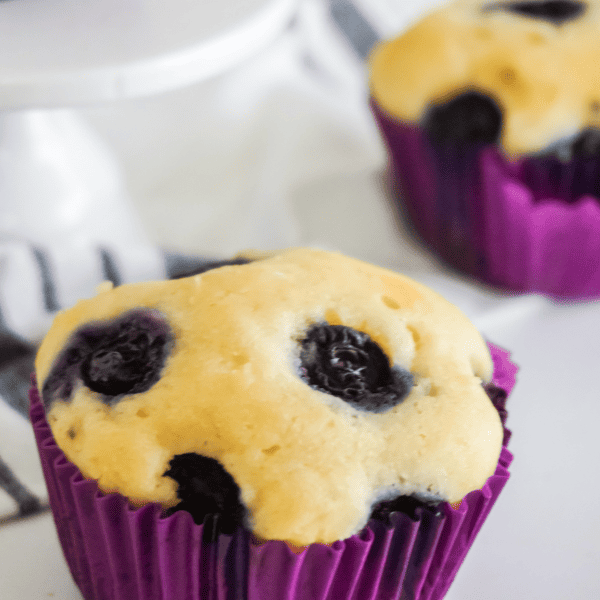 Do you use fresh or frozen blueberries for muffins?
Both fresh and frozen blueberries can be used to make muffins. Each option has its advantages:
1. Fresh blueberries: Fresh blueberries have a firm texture and burst with flavor. They are great to use when they are in season and readily available.
2. Frozen blueberries: Frozen blueberries can be used year-round and are convenient because they are already washed and ready to use. They can also help keep the batter cold, preventing the blueberries from bleeding into the batter and turning it purple.
You might enjoy these posts:
Do you have to thaw blueberries for muffins?
Thawing the blueberries is not necessary for muffin recipes. In fact, using frozen blueberries directly from the freezer can help prevent them from sinking to the bottom of the muffins during baking. If you are using frozen blueberries, add them to the batter while they are still frozen.
How to coat blueberries for muffins?
Coating blueberries with flour before adding them to the muffin batter can help prevent them from sinking to the bottom. Here is how you can coat blueberries for muffins:
Rinse and dry the blueberries: Rince blueberries under cold water and pat them dry with a paper towel to remove any excess moisture.
Toss the blueberries in flour: In a separate bowl, lightly coat the blueberries with a tablespoon or two of flour. Gently toss the blueberries until they are lightly coated.
Shake off the excess flour: Using a sieve or a fine-mesh strainer, shake off any excess flour from the coated blueberries.
Add the coated blueberries to the muffin batter: Fold the coated blueberries into the muffin batter gently, being careful not to overmix.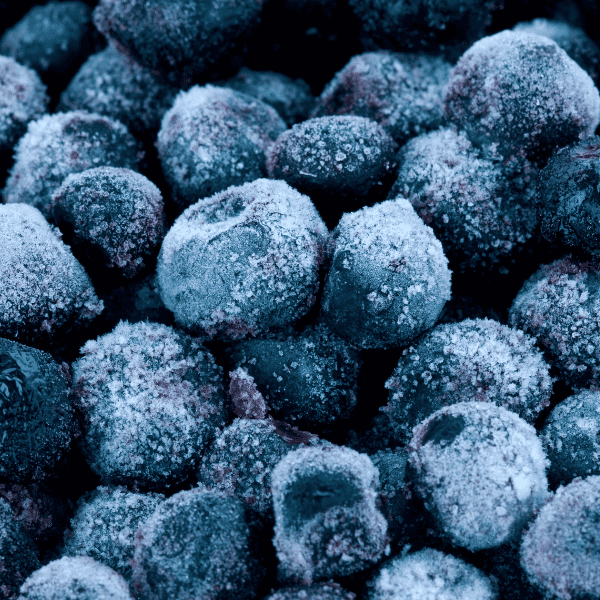 Should you roll blueberries in flour before baking?
Rolling blueberries in flour before baking is unnecessary, but it can help prevent them from sinking to the bottom of the muffins. Coating the blueberries in flour creates a barrier between them and the batter, allowing them to distribute more evenly throughout the muffin.
Why do you rinse blueberries in muffin mix?
Rinsing blueberries in muffin mix is not a common practice and is not necessary. It is essential to rinse the blueberries under cold water before using them to remove any dirt or debris. However, rinsing them with the muffin mix can result in a soggy batter and affect the texture of the muffins.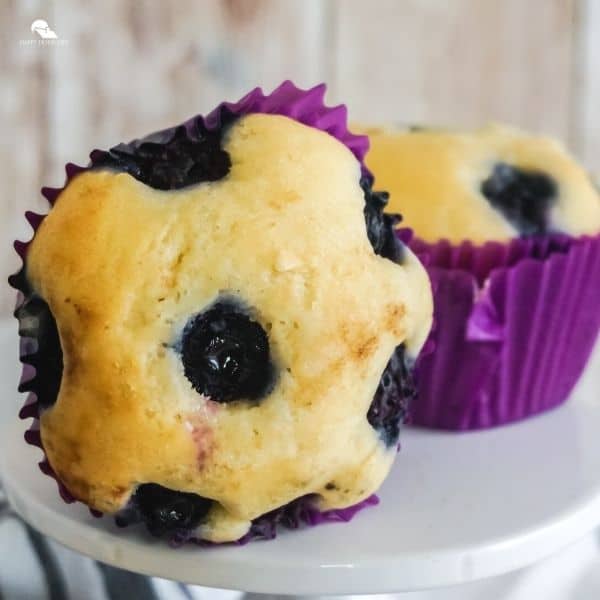 Why are blueberry muffins bad for you?
Blueberry muffins are not healthy for you because they may be high in fat or sugar. Are there any "healthy" blueberry muffins? Yes, you can make healthy versions of blueberry muffins with less sugar and fat.
Some healthy blueberries recipes include fresh or frozen berries, whole wheat flour, applesauce for moistness, egg whites instead of eggs for fewer calories, and a small amount of sugar with all-natural sweeteners such as stevia or honey instead of white sugars like brown sugar.
But this recipe is, um, not…
What goes well with blueberry muffins?
What goes well with blueberry muffins? Lots of things! Blueberries taste sweet, making them delicious with just about any topping.
Many people enjoy blueberry muffins on their own for breakfast or as an afternoon snack, but they also make a great dessert when served warm and topped with whipped cream.
Blueberry muffins are also common additions to brunch menus alongside eggs Benedict and French toast.
Another important and popular question before we discuss this recipe is: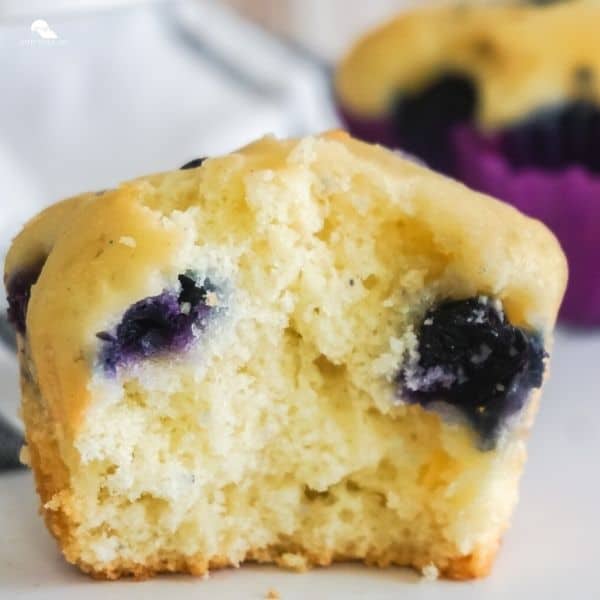 Why do muffin tops taste better?
A muffin top is an extra dough that rises over and around a baking cup, forming an unsightly ring.
Muffins have this problem because they are baked in cups with sharp edges that can trap too much batter during cooking.
The higher sides of regular cake pans or loaf tins do not pose this problem as there is no lip to get trapped by the oven's heat.
The reason that muffin tops taste better is that it is not heated while baking. The part of the muffin that is not in the tin or wrapped will not get hot enough. This makes the reactions slower and less thorough, making it taste delicious.
Speaking of muffin tops, here are a few more of our muffin recipes you don't want to miss:
Blueberry Muffins Recipe: Easy Breakfast Ideas
What are the ingredients to make these blueberry muffins? The ingredients to make these easy breakfast muffins are:
flour – for this recipe, you can use all-purpose flour, whole wheat.
Butter – salted butter is best for this recipe as it will add extra flavor to your muffins. We recommend using unsalted butter if you do not have any on hand and want the most neutral taste possible.
Sugar – white sugar works well in this recipe, but we also offer brown sugar or cane sugar as an alternative option.
Baking powder – for this recipe, you will need to use one teaspoon of baking powder.
Milk – for this recipe, you will only need half a cup of milk which can be skim or whole milk, whichever works best with the other ingredients in your household.
Vanilla extract – vanilla is necessary to make these muffins taste delicious, and we recommend using at least two teaspoons of it for each batch you are making.
Blueberries – blueberries should be fresh and washed before being added to the batter!
Eggs – for this recipe, you will need two large eggs.
Yield: 12
Blueberry Muffins Recipe: Easy Breakfast Ideas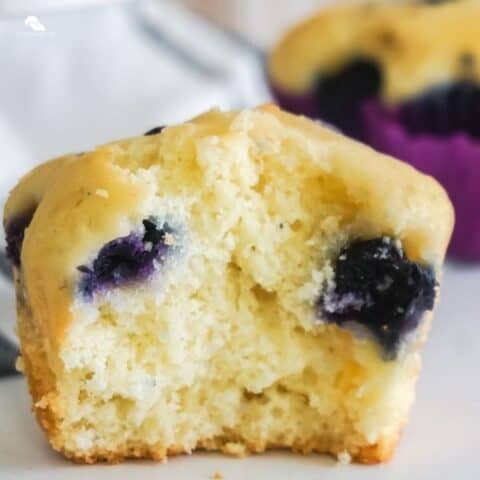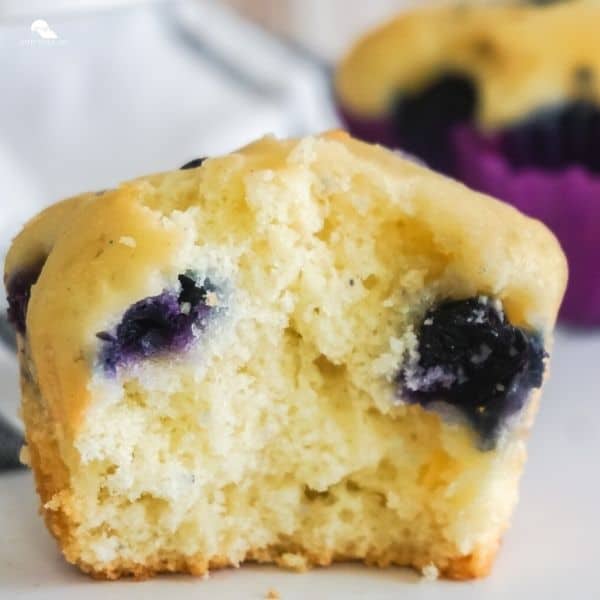 When you are a mom, the best recipes are quick and easy. You're usually short on time and energy after juggling everything else in your life, so some mornings it's easier to grab cereal or make toast.
But what if we made breakfast baking into an art form? We'll save that for another day.
Today, I'm going to share my favorite blueberry muffins recipe with you because these will have even the most tired of mamas up and running around!
The best part about this recipe is that it's super quick and easy, which means less time slaving away in front of the stove! Happy cooking, moms!!!
Ingredients
2 cups flour
1/2 cup butter (salted)
1/2 cup sugar
2 large eggs
2 tsp baking powder
3/4 cup milk
1 tsp vanilla
2 cups blueberries, washed
Instructions
1.Preheat your oven to 375 degrees and line a cupcake tin with liners. Set aside.
2.Melt the butter in a small bowl.
3.Whisk together the dry ingredients in a large bowl. In a second large bowl, combine the wet ingredients, including the melted butter.
4.Make a well in the center of the dry ingredients and pour in the wet ingredients, except the blueberries. Mix completely.
5.Fold in the blueberries very gently.
6.Fill each cupcake liner 2/3 full of the batter and bake for 25-28 minutes or until a toothpick inserted into the center of the centermost cupcake comes out clean.

Nutrition Information:
Yield:
12
Serving Size:
1
Amount Per Serving:
Calories:

211
Total Fat:

9g
Saturated Fat:

5g
Trans Fat:

0g
Unsaturated Fat:

3g
Cholesterol:

53mg
Sodium:

163mg
Carbohydrates:

29g
Fiber:

1g
Sugar:

11g
Protein:

4g
These nutritional calculations might not be accurate. Please speak with a licensed nutritionist to assist you.