Thanksgiving is all about gratitude, family, and, of course, fantastic food, and when it comes to the sweet part of the feast, it's easy to get overwhelmed. But How many desserts for Thanksgiving should be served this year?
You might wonder, 'Should I make one pie or two? What about cookies, or maybe a cake? There are no complicated recipes or fancy math, just straightforward advice to ensure your dessert spread is as sweet as possible.
The ideal number of desserts for Thanksgiving hinges on the size of your gathering. A rough estimate is one dessert per every 4-5 guests. For instance, if you have 12 people, aim for 2-3 dessert options.
Common choices include pumpkin pie, apple crisp, and pecan tart. This ensures variety and accommodates various preferences, ensuring everyone enjoys a sweet treat on this festive occasion.
Keep in mind that Thanksgiving feasts are hearty, so plan accordingly. Discover the perfect sweet balance for your Thanksgiving feast with our guide. Let's dive into the world of Thanksgiving desserts and make this holiday season extra special!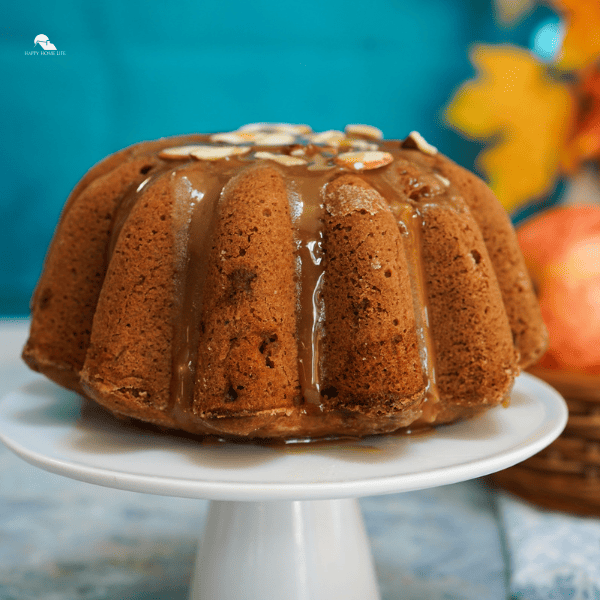 How many desserts should you have at Thanksgiving?
At Thanksgiving, it's common to serve a variety of desserts to cater to different tastes. A typical Thanksgiving spread might include two to three different desserts. The size of your gathering is a primary factor. One dessert should serve four to five guests. You want to make sure there is enough variety and quantity to satisfy different tastes and appetites.
Desserts often include a classic pie, like pumpkin or apple, and one or two additional options, such as cookies, cakes, or tarts. While classics like pumpkin and apple pie remain perennial favorites, some families enjoy adding their own creative twists. This might involve unique flavors, special toppings, or even experimenting with different pie crusts.
The number of desserts for Thanksgiving is a flexible decision, dependent on the size of your gathering, dietary considerations, and the variety of treats you'd like to offer. The goal is to create a dessert spread that brings joy and a sweet touch to your Thanksgiving celebration.
What desserts do you have for Thanksgiving?
People typically prepare a variety of sweet dishes for Thanksgiving. Pies like apple pie and pumpkin pie are the most popular. Many families consider them to be favorites. Also, some people make tarts, cakes, and cookies. It resembles a dessert buffet!
Depending on your family's preferences or your region, you might also discover various sweets. After the substantial Thanksgiving meal, the idea is to serve a variety of delectable sweets so that everyone can indulge in something they prefer.
Here are several sweets and their recipes that you might find served around Thanksgiving:
Cakes:
Peanut Butter Cake
Add a decadent peanut butter cake to the dessert table for Thanksgiving. A delicious variation on tradition is provided by thick, creamy icing adorning moist layers of cake that are flavor-infused with peanut butter. Each bite's nutty flavor creates a symphony ideal for sating holiday appetites.
This cake captures the coziness and warmth of Thanksgiving, whether enjoyed with others or by yourself, savor a delicious bit of autumn.
Vanilla Cake Pops
Savor the delightful simplicity of vanilla cake pops, crafted entirely from scratch. Moist, fluffy vanilla cake crumbs are blended with creamy frosting, forming bite-sized spheres of pure bliss. Each pop is dipped in velvety white chocolate and adorned with whimsical toppings.
These handheld delights offer a perfect balance of sweetness, making them an irresistible treat for any occasion.
Glazed Brown Sugar Bundt Cake
Elevate your taste buds with this exquisite glazed brown sugar Bundt cake. This masterpiece harmonizes rich, caramelized brown sugar with a moist, tender crumb, creating a symphony of irresistible sweetness. A luscious glaze cascades over the cake, imparting a glossy finish and an extra layer of decadence.
Meticulously baked and artfully glazed, this Bundt cake is a testament to the perfect balance of classic flavors and timeless elegance—an indulgence to savor and share.
Apple Cake with Toffee Crust
Treat yourself to this delectable apple cake with toffee crust. This indulgent creation combines tender apple slices folded into a moist, spiced cake crowned with a crisp, golden toffee crust.
Each bite offers a delightful contrast of sweet and crunchy textures, harmonizing beautifully with autumn's warm, comforting flavors. A dessert that embodies the essence of fall, perfect for any occasion
Pumpkin Layer Cake
Experience autumn in a bite of pumpkin layer cake. Moist layers of spiced pumpkin cake are generously sandwiched with luscious mascarpone frosting, creating a symphony of seasonal flavors.
The frosting's creamy richness complements the warm, earthy notes of pumpkin, delivering a taste of pure comfort. Topped with a sprinkle of cinnamon, it's a delightful celebration of fall's finest ingredients. Perfect for any festive gathering.
Pies:
Apple Pie
Delight in the quintessential Thanksgiving dessert – apple pie. This classic treat embodies the warmth and flavors of the season. A flaky, golden crust cradles tender slices of cinnamon-kissed apples, creating a harmonious symphony of taste and texture.
With each bite, the comforting familiarity of this timeless recipe evokes a sense of gratitude and togetherness. Serve it warm, topped with a whipped cream dollop for a perfect Thanksgiving finale.
Classic Pumpkin Pie
Savor the essence of autumn with a classic pumpkin pie. Silky, spiced pumpkin puree meets a perfectly flaky, buttery crust in this quintessential dessert. The rich custard filling showcases the comforting warmth of seasonal spices, while the velvety texture brings pure indulgence to each bite.
Crowned with a cloud of whipped cream, it's a timeless treat that captures the very essence of fall in every delectable mouthful.
Pecan Pie
Indulge in the rich, nutty goodness of pecan pie this Thanksgiving. A buttery crust cradles a luscious filling of pecans, sugar, and molasses, creating a delectable contrast of textures and flavors. The pie emerges from the oven with a golden, caramelized finish, tempting every palate.
A slice of this classic dessert embodies the essence of gratitude and tradition. Share the warmth with loved ones this holiday season.
Chocolate Cream Pie
Add a dash of decadence to your Thanksgiving feast with chocolate cream pie. A velvety, chocolate-infused filling nestled in a flaky crust is a delightful treat that satisfies every sweet tooth.
Topped with a cloud of whipped cream, this pie is a luxurious finale to your holiday meal. Its rich, creamy texture and deep cocoa flavor make it a Thanksgiving favorite that leaves everyone thankful for dessert.
Cranberry Pie
Elevate your Thanksgiving table with a delightful cranberry pie. Tart cranberries burst with flavor in a buttery, flaky crust, creating a harmonious balance of sweet and tangy.
This festive pie is a vibrant addition to your holiday spread, offering a burst of color and taste. Topped with a lattice crust, it's a visual delight, too. Serve a slice of this seasonal sensation for a Thanksgiving memory that's both delicious and beautiful.
Cookies:
Fudgy Brownies
Indulge in pure chocolate bliss with fudgy brownies. Each decadent square is a symphony of rich, velvety cocoa and buttery goodness, creating a melt-in-your-mouth experience. Baked to perfection, these brownies boast a dense, moist texture and a deeply satisfying flavor.
The luscious fudge center is complemented by a delicate, crackly top, making every bite a heavenly delight. Perfect for any occasion or simply as a sweet, soul-soothing treat
Jam-Filled Thumbprint Cookies with Almond Glaze
Delight your guests with these exquisite jam-filled thumbprint cookies with almond glaze. These tender, buttery cookies cradle a sweet, jewel-like jam center, creating a harmonious blend of flavors and textures. Topped with a luscious almond glaze that adds a subtle nutty aroma, each bite is a burst of fruity and nutty perfection.
These cookies are a delightful balance of tart and sweet, making them an irresistible treat for your Thanksgiving celebration.
Chewy Chocolate Chip Oatmeal Cookies
Experience cookie perfection with these chewy chocolate chip oatmeal cookies. A symphony of hearty oats, rich chocolate chips, and a touch of warm cinnamon creates a blissful chewiness that's simply irresistible. The oats add a wholesome depth, while the chocolate chips provide pockets of sweetness.
Baked to golden perfection, these cookies offer a comforting blend of familiar flavors with a delightful twist. Indulge in a classic favorite elevated to new heights of delectable satisfaction.
Pumpkin Chocolate Chip Cookies
Experience the cozy embrace of autumn with pumpkin chocolate chip cookies. These tender delights are infused with the warm, earthy notes of pumpkin, creating a comforting seasonal treat. Each bite reveals a delightful mix of creamy chocolate chips, perfectly complementing the subtle spice. B
Baked to golden perfection, these cookies taste fall in every mouthwatering bite. It is a delightful indulgence for pumpkin enthusiasts and cookie lovers alike.
Cranberry-Walnut Chocolate Cookies
Your guests will be asking for more when they bite into these soft and chewy cranberry-walnut white chocolate cookies. The exquisite balance of creamy white chocolate, tangy cranberries, and crunchy walnuts creates a symphony of flavors and textures in these delightful sweets.
They have a delicate, chewy interior and are baked to golden perfection, making them simply impossible to refuse. Each mouthful perfectly combines sweet, tangy, and nutty flavors—an exquisite pleasure for cookie lovers wanting a divine flavor sensation.