Taking this Keto adventure and wanted to share with you this amazing Keto Eggs and Chorizo recipe you are going to love.
The best thing about this Keto breakfast chorizo recipe is that you can freeze it for later!
Let's begin.

How to Make Eggs and Chorizo Muffin Recipe
Eggs and Chorizo Recipe Ingredients
First, we need to gather all of our ingredients.
Large eggs
Oregano
Dried minced onions
Fresh parsley or cilantro
Salt and pepper to taste
1 chorizo link
Cheese (we used pepper jack cheese for this recipe)
Cupcake pan
How to Cook Eggs and Chorizo
To make this delicious and super easy eggs and chorizo muffin recipe just follow these simple steps below.
Step 1 – Preheat your oven to 350 degrees Fahrenheit.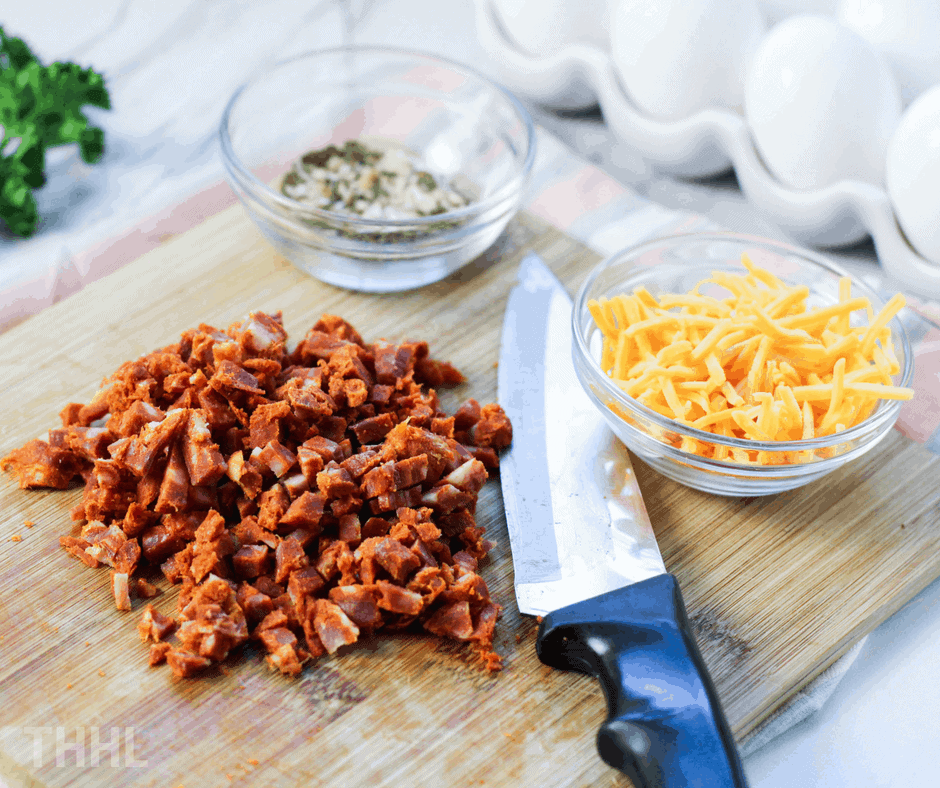 Step 2 – Finely chop your chorizo.
Step 3 – Combine all ingredients except the chorizo and the cheese into a large bowl.
Step 4 – Grease your cupcake pan.
Step 5 – Add the egg mixtures to the cupcake pan.
Step 6 – Top each cavity with a layer of chorizo and cheese.
Step 7 – Place cupcake pan into the oven.
Step 8 – Back for about 15 to 18 minutes until eggs are done.

Your Keto Eggs and Chorizo Muffins are done!
How to freeze this eggs and chorizo recipe.
Let the muffins cool for about 25 minutes. Insert the cooled egg and chorizo muffins into a freezer bag and place inside your freezer.
To eat your frozen chorizo and egg muffin simply heat up inside a microwave for about 45 seconds.
Now it is time to print your Keto Eggs and Chorizo Recipe with the exact measurements.
Your turn: What do you think of this eggs and chorizo recipe? Do you have any favorite chorizo recipe? Share it with us.
(Visited 279 times, 1 visits today)