Taking this Keto adventure and wanted to share with you this amazing Keto Eggs and Chorizo recipe you are going to love.
The best thing about this Keto breakfast chorizo recipe is that you can freeze it for later!
Let's begin.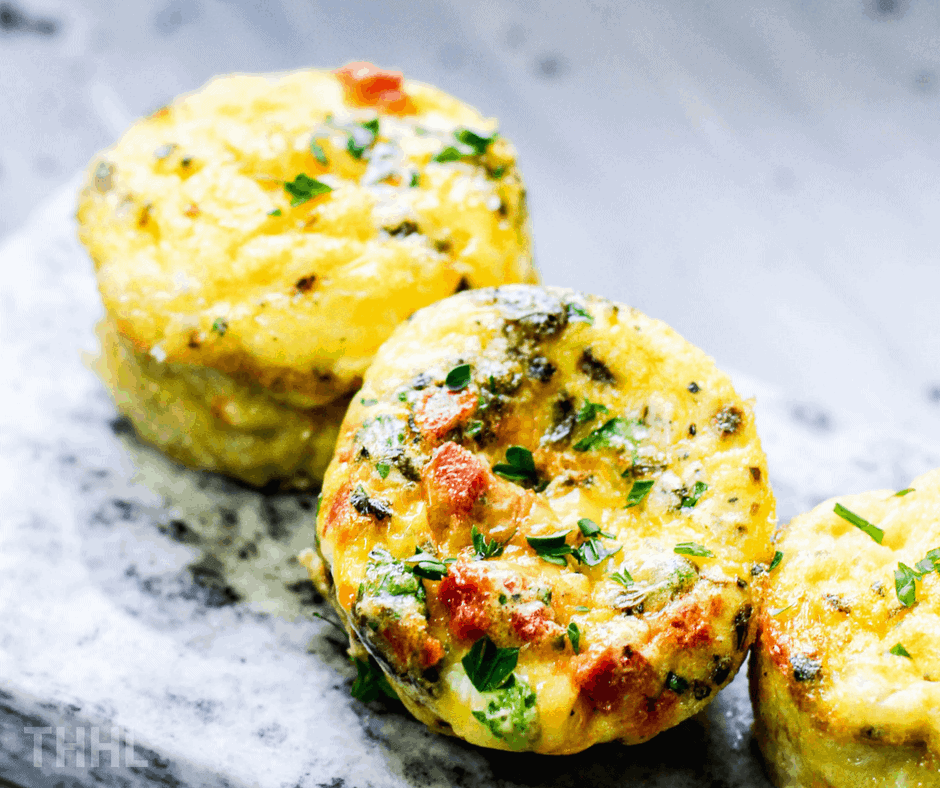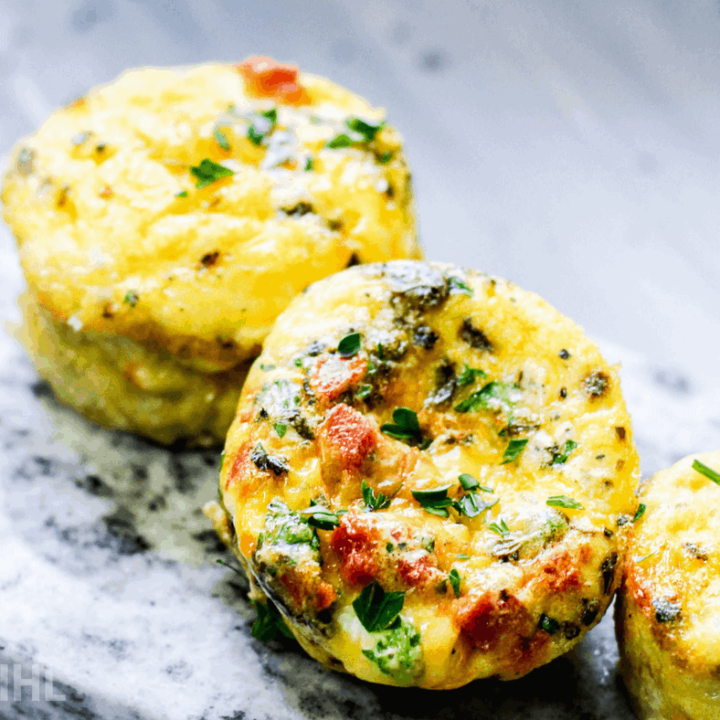 What is chorizo and eggs made of?
Breakfast with chorizo and eggs is very hearty and satisfying! This 20-minute Mexican dish is built with smoky pork sausage and fluffy scrambled eggs.
How long will egg muffins last in the fridge?
Egg muffins are a great option if you're looking to make a quick and easy breakfast. Egg muffins can be frozen for up to three months or kept in the refrigerator for up to three days in an airtight container or zip-top bag.
How to store egg muffins in the freezer?
These freeze quite easily! In order to prevent freezer burn, you need to ensure that each one is maintained airtight, which is why this method concentrates on wrapping and safeguarding the egg muffins separately.
Bake, then cool. You should prepare and bake your egg muffins as usual. Just make sure all of your components can be frozen before proceeding. Let the egg muffins finish cooling.
Wrap. Grab some cling film once the egg muffins have cooled. For the best results, you must individually wrap each egg muffin in cling film.
Bag up. Place the egg muffins in their wrappings in a freezer bag.
Seal. Seal the freezer bag shut. Put the name and the date on the bag's label.
Freeze. The entire batch of egg muffins should be placed in the freezer.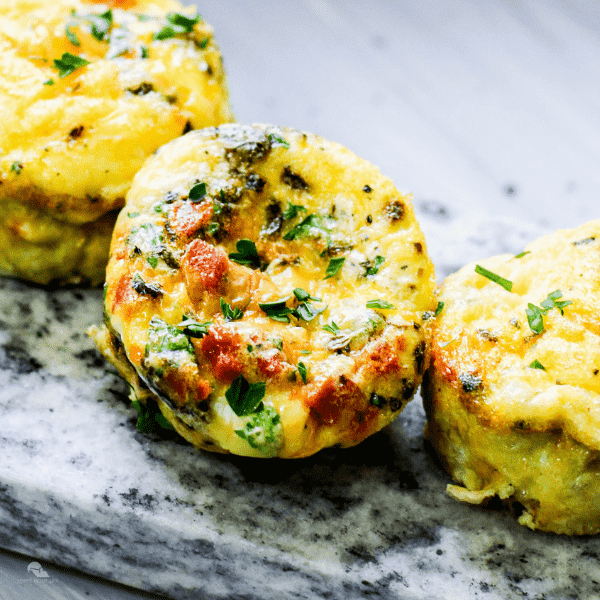 Can you reheat chorizo and eggs?
Yes, you can reheat chorizo and eggs. In fact, it's a great way to heat up leftovers from breakfast or brunch. If there are any leftovers of the chorizo and eggs, you can simply keep them in the refrigerator for approximately a week in an airtight container. Reheat them when you're ready to serve them for lunch or breakfast.
How long does chorizo and eggs last in the fridge?
Any chorizo and egg leftovers should be stored in an airtight container. It can be kept fresh for up to a week in the refrigerator. Additionally, you can freeze it by placing it in a freezer-safe Ziploc bag and storing it there for up to two months.
How long can you keep chorizo in the fridge once opened?
Keep chorizo apart from raw foods in the refrigerator. While whole sausages can be stored for up to two weeks, sliced chorizo should be consumed within a week after opening.
Is chorizo OK for keto?
Because chorizo has a very low carb count, it is suitable for keto dieters. Only 0.5 grams of net carbohydrates, or 1.1 grams per 60 grams, are included in chorizo. You may eat many chorizo sausages without going out of ketosis because traditional keto suggests 20 to 50 grams of net carbs per day.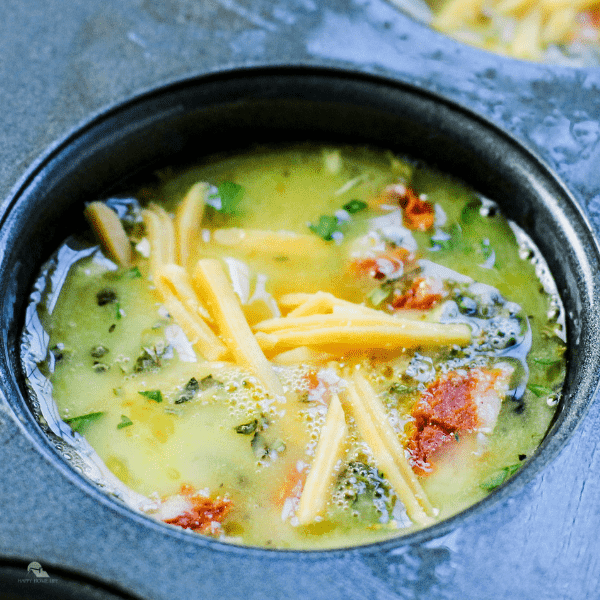 How to Make Eggs and Chorizo Muffin
First, we need to gather all of our ingredients.
Large eggs
Oregano
Dried minced onions
Fresh parsley or cilantro
Salt and pepper to taste
1 chorizo link
Cheese (we used pepper jack cheese for this recipe)
Cupcake pan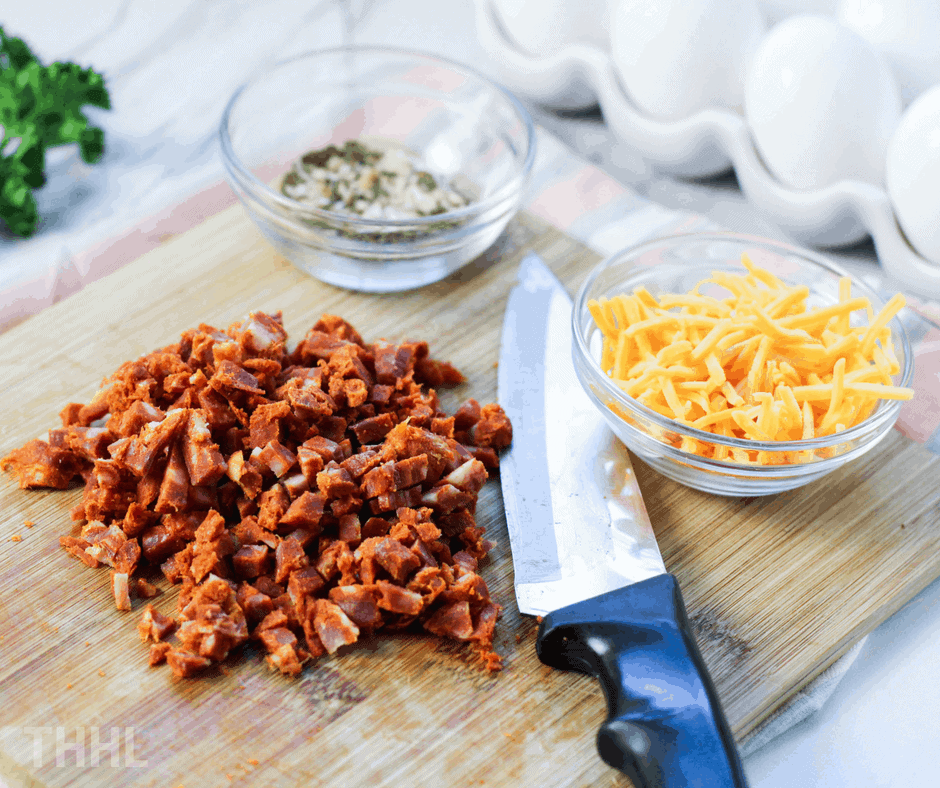 How to Cook Eggs and Chorizo
Just follow these simple steps below to make this delicious and super easy eggs and chorizo muffin recipe.
Preheat your oven to 350 degrees Fahrenheit.
Finely chop your chorizo.
Combine all ingredients except the chorizo and the cheese into a large bowl.
Grease your cupcake pan.
Add the egg mixtures to the cupcake pan.
Top each cavity with a layer of chorizo and cheese.
Place the cupcake pan into the oven.
Back for about 15 to 18 minutes until eggs are done.
Your Keto Eggs and Chorizo Muffins are done!
Try these breakfast recipes:
How to freeze these eggs and chorizo muffins
Let the muffins cool for about 25 minutes. Insert the cooled egg and chorizo muffins into a freezer bag and place them inside your freezer.
To eat your frozen chorizo and egg muffin, heat up inside a microwave for about 45 seconds.
Now it is time to print your Keto Eggs and Chorizo Recipe with the exact measurements.
Yield: 12 muffins
Keto Eggs and Chorizo Recipe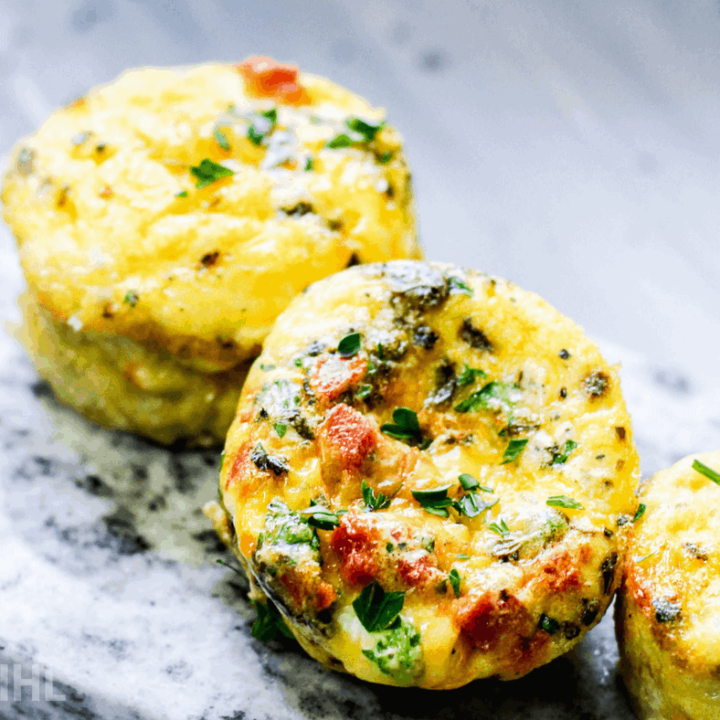 These savory egg and chorizo muffins are a hearty breakfast that the whole family will love!
Ingredients
12 Large eggs
1 teaspoon of oregano
½ teaspoon of minced dried onions
salt and pepper (as desired)
1 tablespoon of freshly chopped parsley or cilantro
1 chorizo link, finely chopped
½ cup of shredded pepper jack cheese
Instructions
Preheat oven 350 degrees Fahrenheit.
In a large bowl add all ingredients, except for chorizo and cheese.
To a well-greased cupcake pan, add in an even layer of egg mixture to each cavity. Top with an even layer of chorizo and cheese.
Bake for 15-18 minutes, or until eggs are set in the center.
Nutrition Information:
Yield:
12
Serving Size:
1
Amount Per Serving:
Calories:

114
Total Fat:

8g
Saturated Fat:

3g
Trans Fat:

0g
Unsaturated Fat:

4g
Cholesterol:

195mg
Sodium:

188mg
Carbohydrates:

1g
Fiber:

0g
Sugar:

0g
Protein:

9g
Your turn: What do you think of this eggs and chorizo recipe? Do you have any favorite chorizo recipe? Share it with us.