It's that time of year again when you can finally break out your favorite sweaters and cute boots. The leaves are changing color, the crisp air is perfect for a morning run or walk, and it's the best time to have breakfast with the family before heading off to school or work. It's also a great way to start a lazy weekend! From pumpkin waffles to apple cinnamon oatmeal there are plenty of fall breakfast ideas that will keep you warm through these chilly months and long into winter too!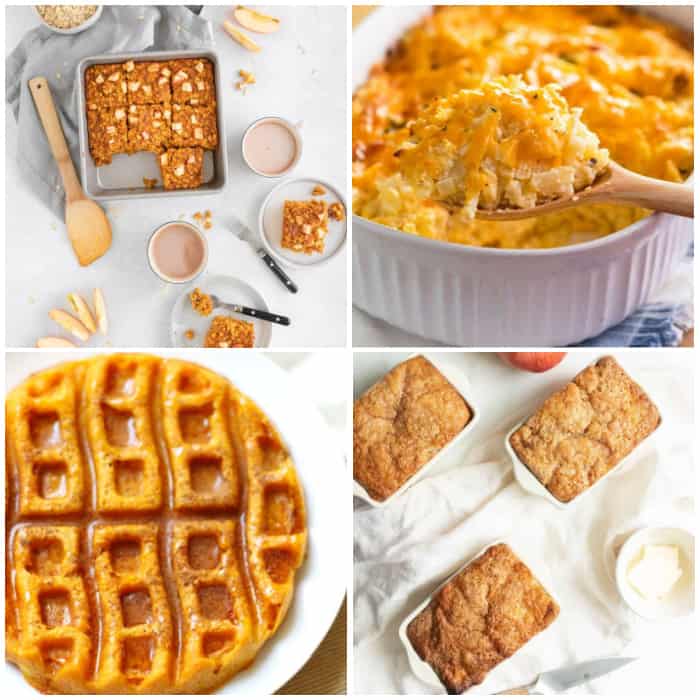 Pumpkin Spice Pancakes with Cream Cheese Glaze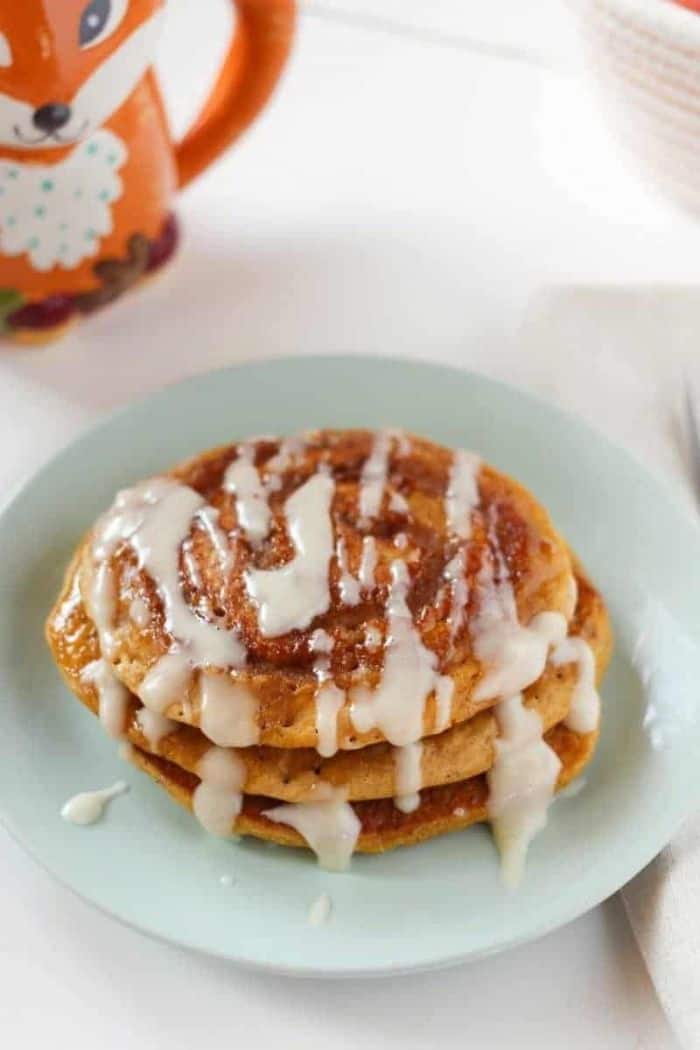 Making pancakes from scratch is always a good idea because you can make them as healthy or decadent as you want. These are definitely on the decadent side! These pumpkin spice pancakes take just 25 minutes to prepare and are topped with a sweet cream cheese glaze to make them even more flavorful. It's like a cinnamon bun, but better!
Overnight Apple Pie Baked French Toast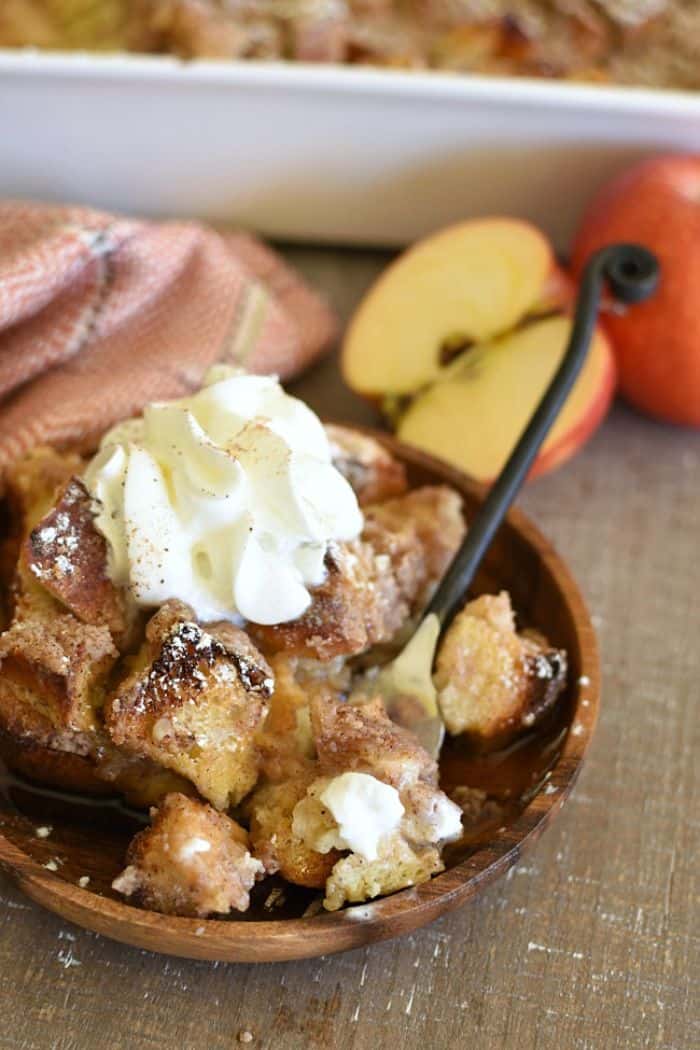 There's no need to wake up early with your kids for breakfast, as this overnight Apple Pie Baked French Toast can be made a day in advance. The French toast is full of warming spices and apple pie filling, then covered in a crispy topping. Dust it with confectioner's sugar then drizzle it with maple syrup. Finish off the dish with some freshly whipped cream.
Vegan Pumpkin Waffles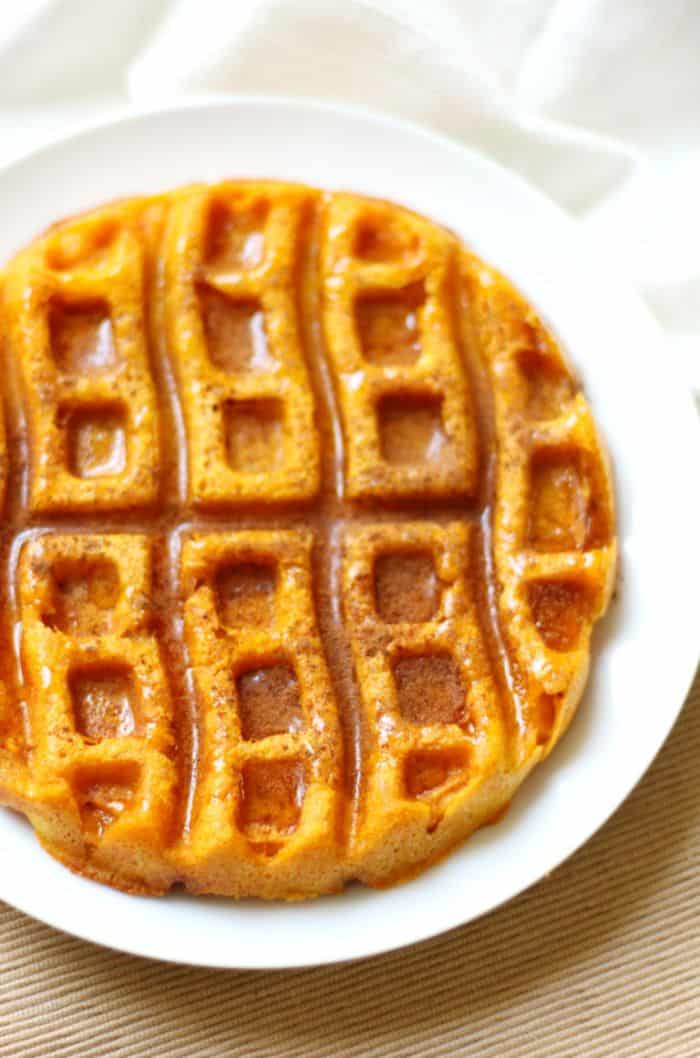 Pumpkin waffles are a vegan version of your favorite fall breakfast recipe and require just 8 ingredients, mostly spices (check out this pumpkin spice latte too). It's a delicious treat to wake up to on a crisp morning and it's healthier than regular waffles because there's no butter or oil! You can top it with maple syrup, homemade pumpkin butter, or vegan whipped cream.
Apple Cinnamon Oatmeal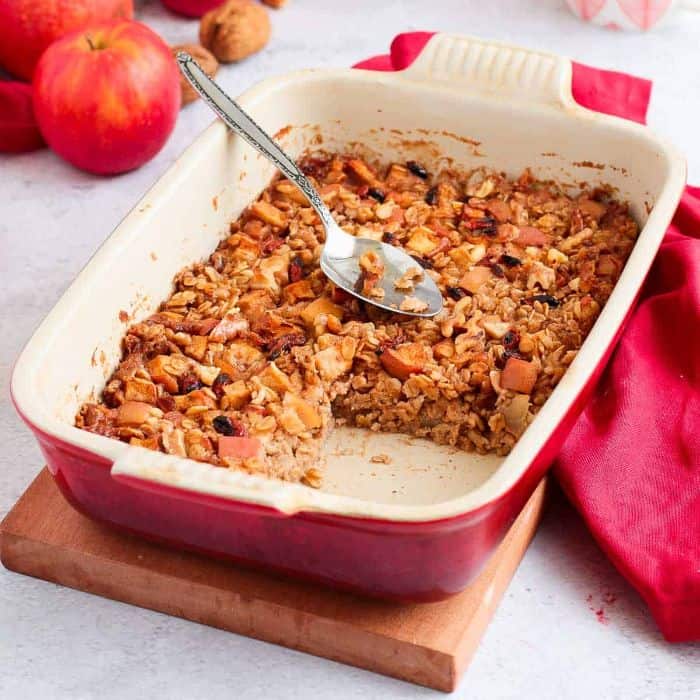 This apple cinnamon oatmeal recipe is so simple and delicious, like a warm apple pie for breakfast! It's perfect for a lazy morning or weekend breakfast and will keep you full until lunch too. What makes this apple cinnamon oatmeal extra special is that you can use store-bought applesauce instead of cooking your own and it's still just as tasty!
Air Fryer Pumpkin Spice Donuts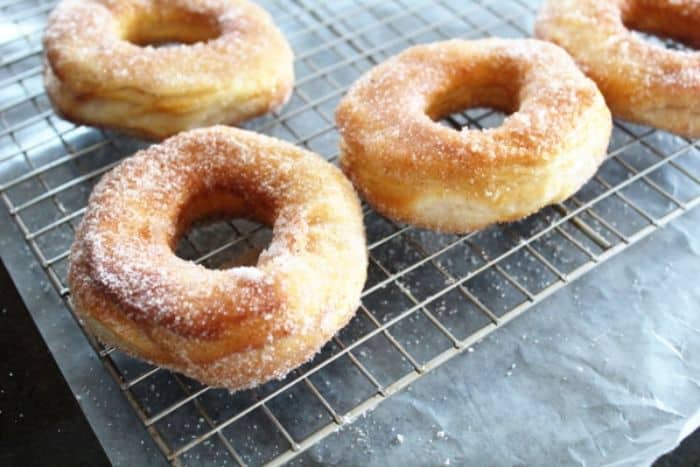 These little air fryer pumpkin spice donuts are the perfect treat for a weekend morning or to bring to your friends and family! They are so easy to make and you can use store-bought biscuit dough, too, which is always handy, especially during the holidays! You can top them with your favorite toppings like maple syrup and whipped cream or just an extra sprinkle of cinnamon.
Apple Pumpkin Pie Oatmeal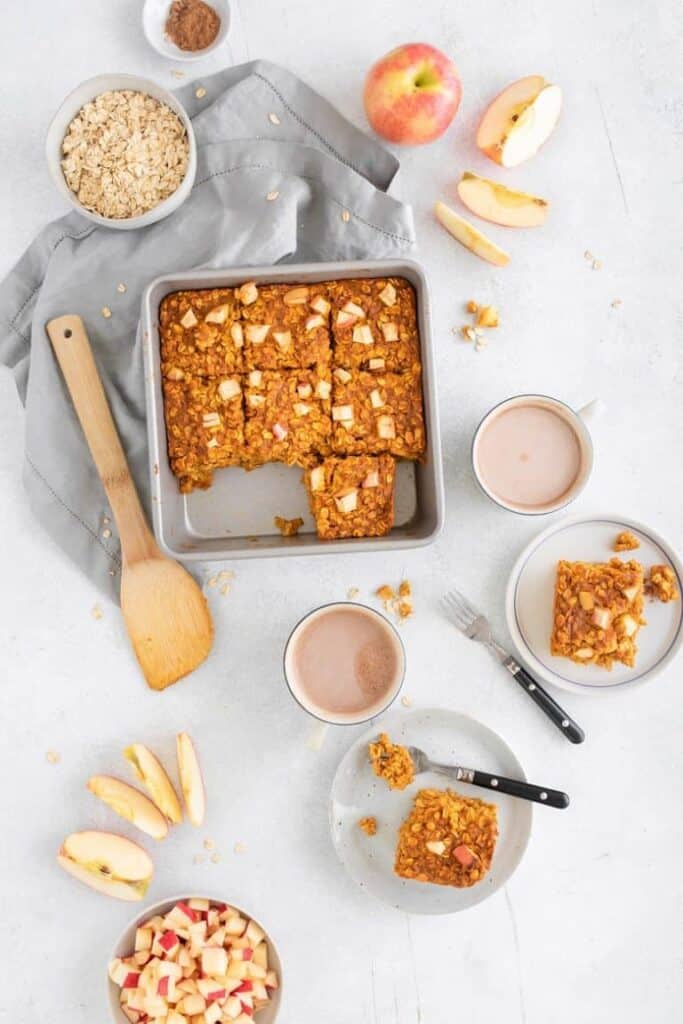 This recipe for apple pumpkin pie baked oatmeal is ideal for a cold morning because it's warm, comforting, and delicious! It's similar to the apple cinnamon oatmeal above but made with pumpkin puree and pumpkin pie spice, which makes it taste like a big slice of pumpkin pie. You can top it with maple syrup, whipped cream, or caramel sauce.
Pumpkin Cream Cheese Baked French Toast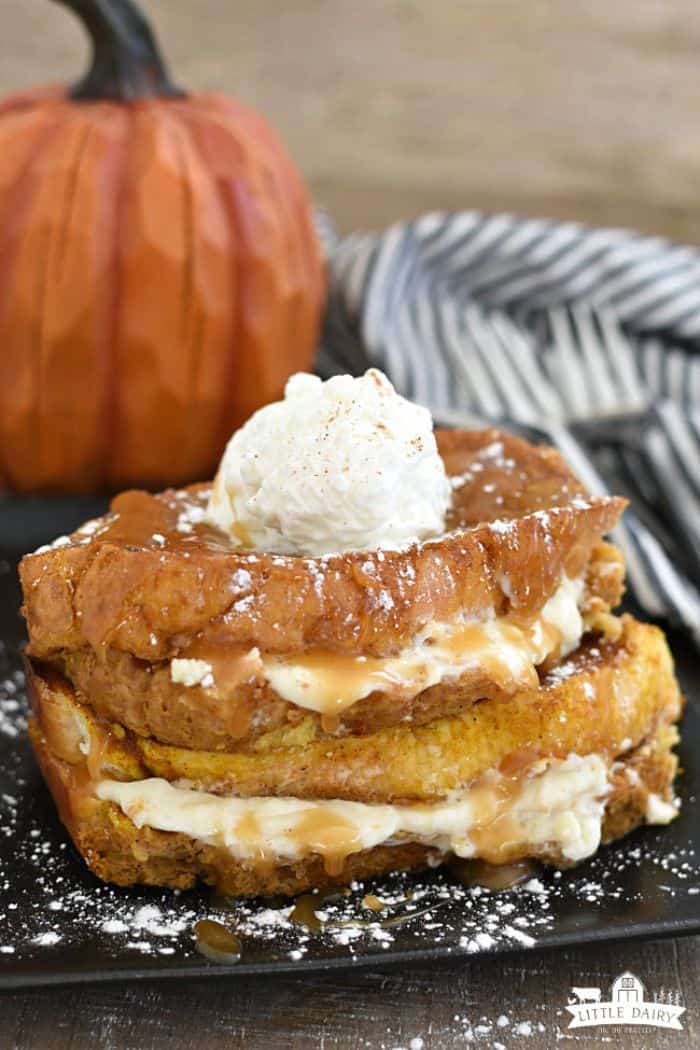 You will fall in love with this sweet pumpkin cream cheese baked French toast! It's similar to the overnight apple pie version but has a little more kick, thanks to the addition of cream cheese. Instead of serving it for breakfast, I'd serve this decadent treat at your next fall brunch party!
Apple Cinnamon Rolls with Maple Cream Cheese Glaze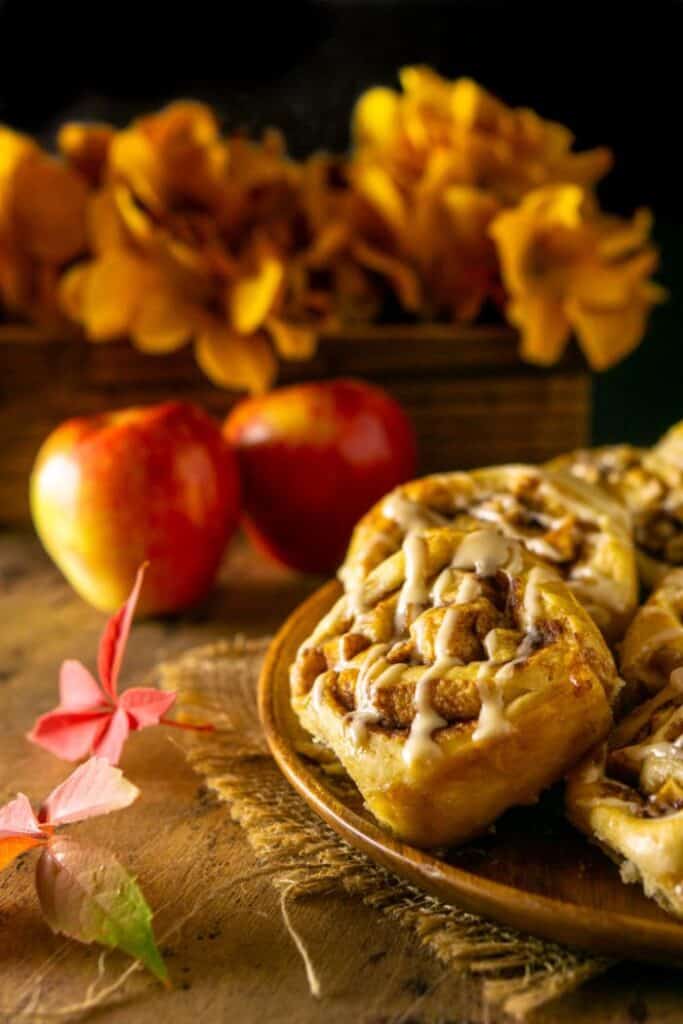 No fall breakfast would be complete without a homemade cinnamon roll recipe! These apple cinnamon rolls are coated with a gooey, sticky maple cream cheese glaze and baked in the oven until they are perfectly fluffy on the inside and browned on the outside. Roll up the perfect holiday breakfast treat to share with family or bake them all for yourself.
Ham, Sweet Potato, and Spinach Fall Breakfast Casserole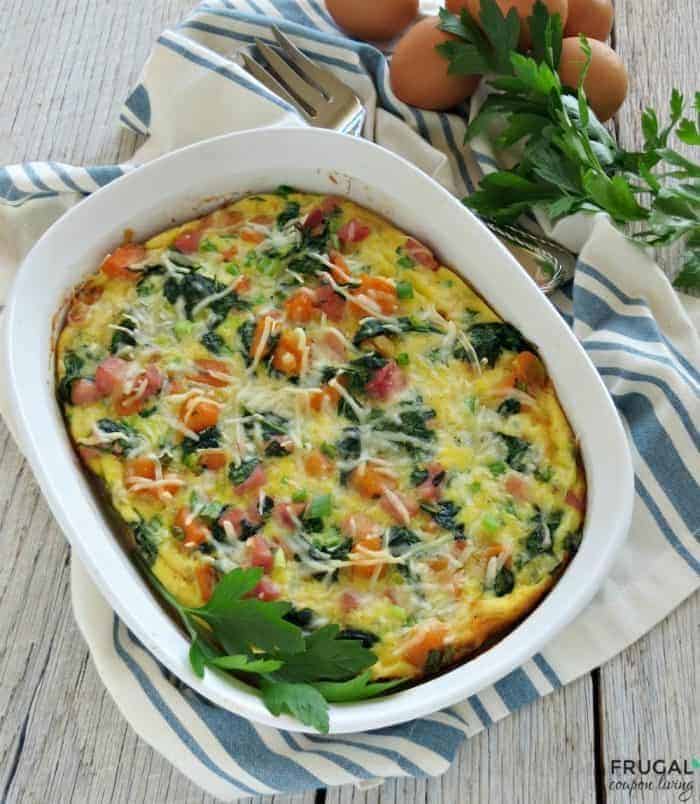 This fall breakfast casserole is a great way to use up leftover ham during the holidays. Add healthy spinach and sweet potatoes to the mix, and you've got yourself a hearty, satisfying, hot, and savory breakfast that the whole family will love. It's a terrific recipe for feeding a crowd, too.
Pumpkin Pie Smoothie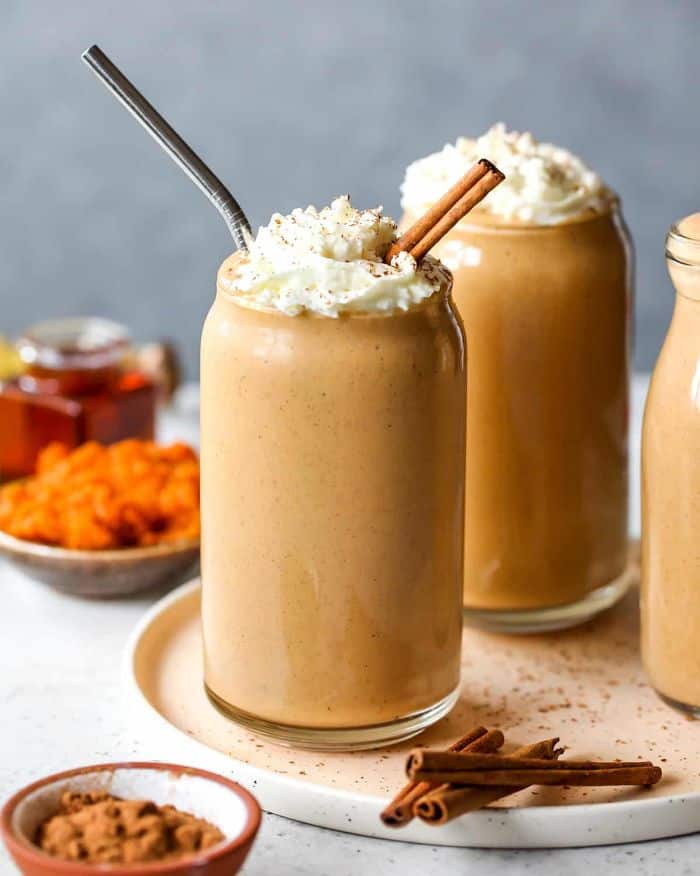 If you're not a fan of oatmeal in the morning, try this pumpkin pie smoothie instead! It's packed with warming spices like cinnamon and nutmeg and tastes like an even more indulgent version of holiday pie. Try it for yourself and see! In just five minutes, you can have a yummy fall breakfast to take on the go with you on a busy morning or to sip slowly while relaxing under a cozy blanket, if you prefer.
Hash Brown Casserole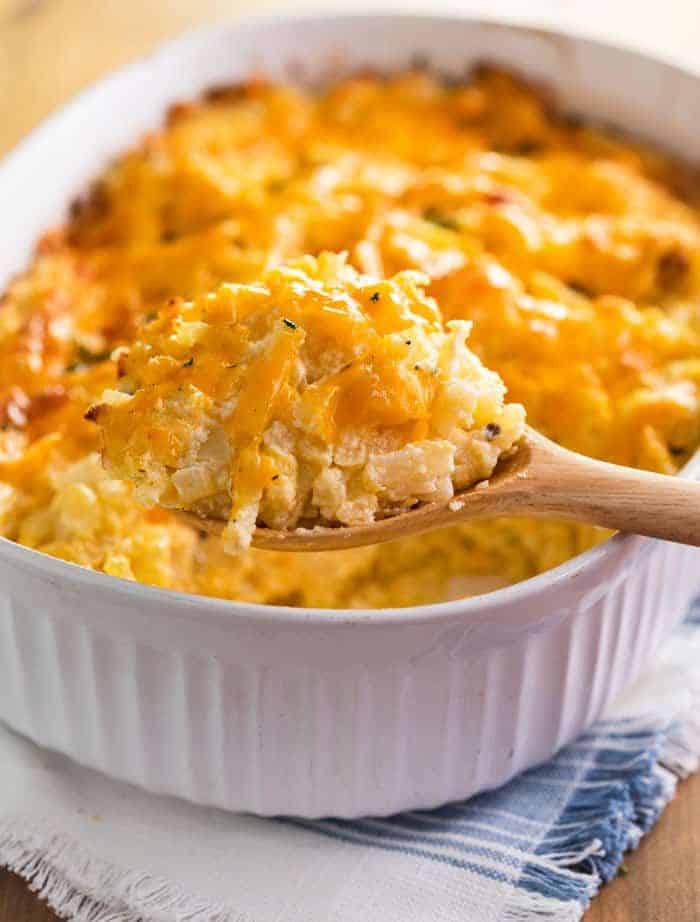 This Cracker Barrel copycat recipe for Hash Brown Casserole will remind you of breakfast at your favorite restaurant. The casserole is chock full of hash browns, cream of chicken soup, cheese, sour cream, and butter to start your day off right. Serve with eggs and bacon or sausage with a side of fruit for a big, hearty breakfast that'll really put a smile on your face.
Apple Pie Biscuits
Homemade biscuits are a real treat for breakfast, but just in case you don't have time to make them from scratch, why not try this apple pie biscuit recipe instead? Use refrigerated or frozen biscuits to make this yummy dessert version. They're covered in homemade apple pie filling, sprinkled with a cinnamon-sugar mixture, and topped with icing. Serve with a big scoop of vanilla ice cream and enjoy dessert for breakfast as an extra-special treat.
Maple Walnut Coffee Cake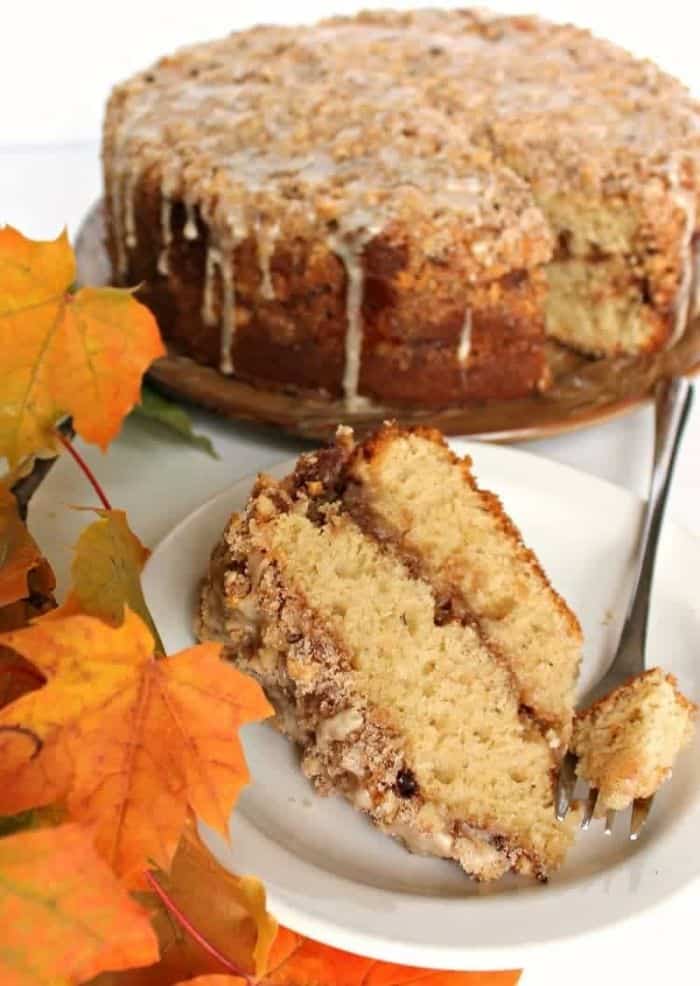 You'll love cutting a slice of this maple walnut coffee cake to enjoy with your morning coffee. The cake has a thin layer of cream cheese, a crumbly streusel topping, and a yummy maple icing drizzle. The layers of flavor work beautifully together!
Amish Pumpkin Bread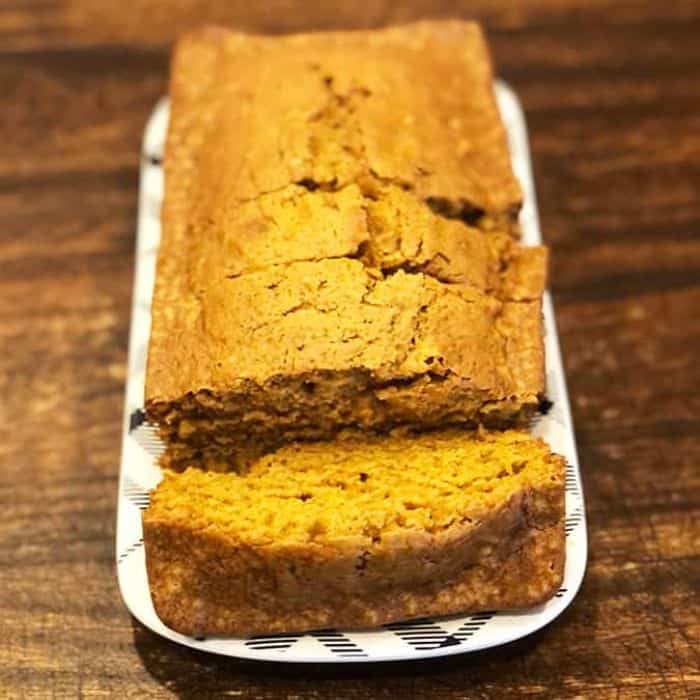 Have the aroma of pumpkin and spices wafting throughout your house when you make this homemade Amish pumpkin bread. The bread is full of cinnamon, ginger, nutmeg, and allspice to give it that beautiful fall flavor that'll wake up your taste buds in no time. Add chopped nuts, raisins, or chocolate chips for a fun variation on this recipe.
Apple Bread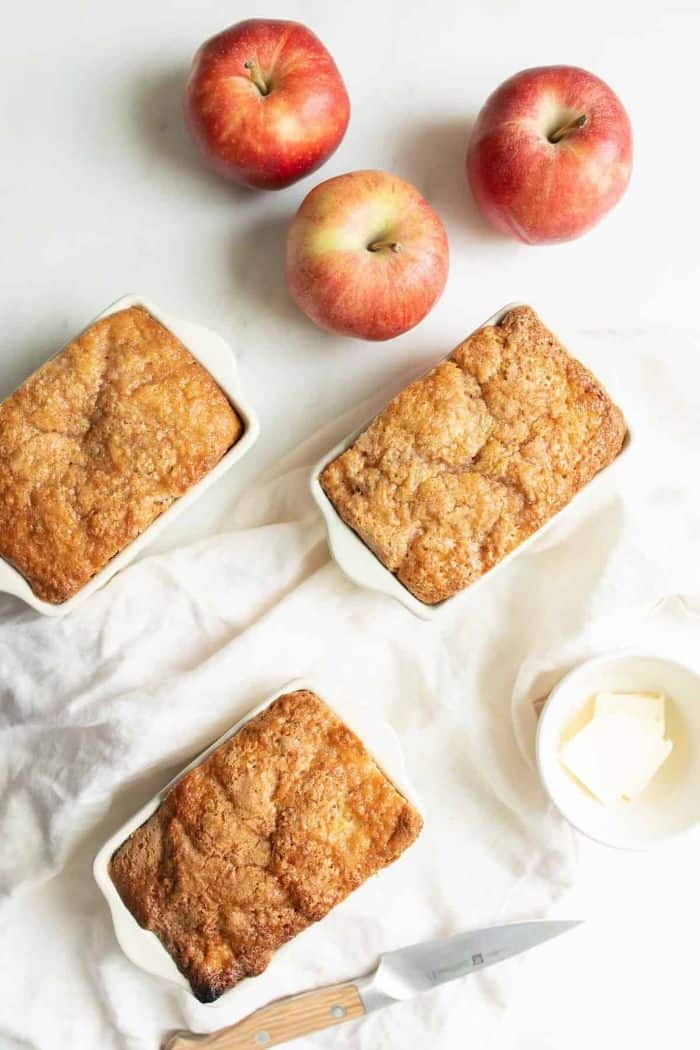 There's nothing better than fresh-baked bread. This apple bread recipe is so simple to put together and tastes truly divine! Have a slice with your hot cup of coffee or enjoy it as toast at breakfast time. It's fresh, sweet, soft, and delicious!
The perfect fall weekend breakfast is the one you make yourself. These fall breakfast ideas are easy to follow and will keep your belly warm for hours after they're eaten! With all of these delicious options, there's no excuse not to try them out this season. What dish has caught your attention? Pin this post so that you can find it next time you need a good idea on how to start off the day with something tasty and full of autumn flavor!
Related Fall Recipes: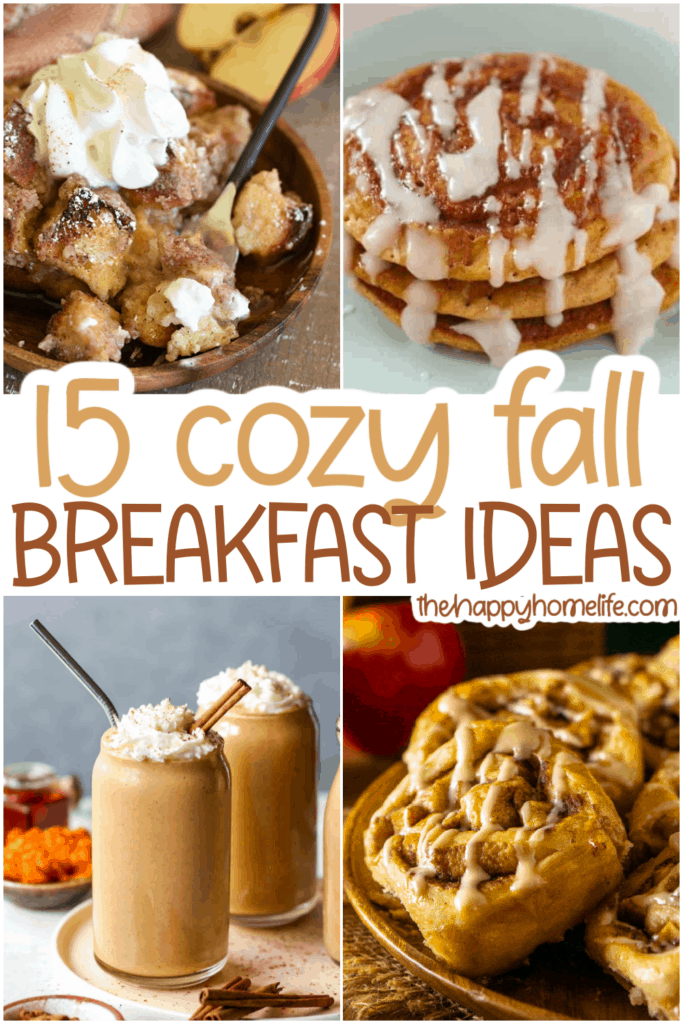 Fall Breakfast Ideas for a Great Morning
You might enjoy these posts: