Corned beef is a popular dish often served on occasions such as St. Patrick's Day. However, many alternatives to this traditional favorite can be just as tasty. Whether you're looking for something healthier or simply want to switch things up, here are some ideas for what you can eat instead of corned beef!
If you prefer an animal-based protein, consider switching out the corned beef with roast beef or pastrami. Roast beef has a similar flavor profile and texture to corned beef but uses different spices, making it unique in its own right.
Pastrami is also a great option if you're looking for something with more intense flavors, like smokiness and sweetness from spices such as paprika, garlic powder, and brown sugar.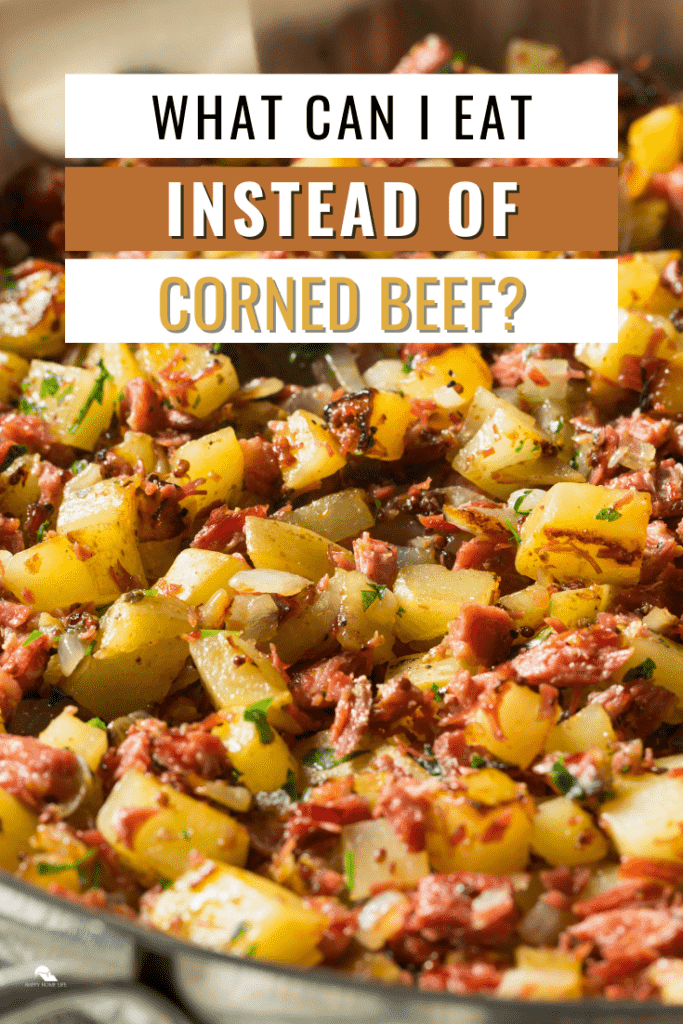 What do the Irish eat instead of corned beef with cabbage?
When it comes to St. Patrick's Day, corned beef and cabbage is a traditional must-have dish. But for those of Irish descent, there are many other flavorful alternatives.
Boxty: It is a popular choice, which is made from potatoes and flour mixed together to make pancake-like cakes that are served fried or grilled with butter.
Bacon and cabbage: This is also another tasty option that can be made in the oven and served with mashed potatoes or soda bread for an authentic Irish experience.
Irish stew: It is often considered the national dish of Ireland, made with mutton, onions, carrots, and potatoes cooked in a rich broth of herbs and spices. It can be served in individual dishes or presented as one large pot on the dinner table – either way it will delight your guests!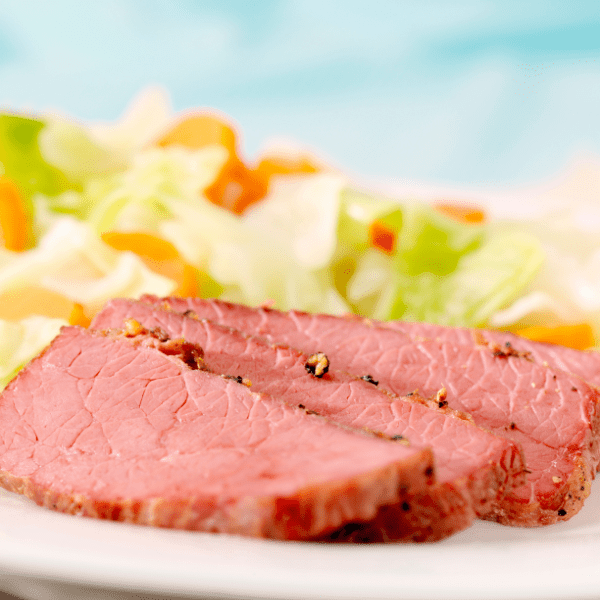 What can I make instead of corned beef and cabbage?
If you are looking for something new to make this year, here are some delicious alternatives that will still give you all the flavor of an Irish-inspired meal.
Guinness pie: This dish is a great way to celebrate St. Patrick's Day as the dark beer gives the pie an extra depth of flavor and adds a unique richness that traditional beef pies don't have. The combination of bacon and fresh herbs ensures that this hearty dish has plenty of flavor – making it an instant favorite in your house.
Soda bread: Not only is it easy to make, but its distinctive flavor and texture adds a lovely touch of tradition to dinner tables across the world. This special holiday bread is made with flour, baking soda, salt, and buttermilk or yogurt – all ingredients that are simple to find and economical to use.
Potato and leek soup: The combination of potatoes, onions, celery and leeks creates a rich soup that will warm your soul during the cold winter months. Whether you're looking for a quick lunch or an impressive dinner party entrée, this delicious potato and leek soup is sure to be a hit!
What are 5 food items associated with St Patrick's Day?
St Patrick's Day is the perfect excuse to indulge in traditional Irish cuisine. Here are five of the most popular food items you can enjoy while celebrating St Patrick's Day:
The first must-have dish is Shepherd's Pie. This hearty meal consists of minced beef and vegetables topped with mashed potatoes. It's a filling dish that can be enjoyed as a main course or side dish on St Patrick's Day.
Another classic Irish dish for St Patrick's Day is Colcannon Potatoes – creamy mashed potatoes mixed with shredded cabbage, butter, and cream. Not only does it taste delicious but its green hue makes it perfect for celebrating Ireland's national holiday!
Corned beef and cabbage is a hearty dish consisting of boiled beef brisket cooked in salted water with vegetables such as potatoes, turnips, and carrots. The dish originated in Ireland centuries ago but has since become synonymous with celebrating St Patrick's Day in other parts of the world, including North America.
The classic dish, Irish stew, is beef stew made with potatoes, onions, and carrots. It's often served in pubs throughout Ireland and is a staple of St. Patrick's Day celebrations everywhere!
Soda bread is also an Irish food item that is regularly served on St Patrick's Day. The result is a moist and flavorful loaf of bread that pairs well with stews and other festive dishes.
You might enjoy these posts:
What meat do you eat on St Patrick's Day?
On St. Patrick's Day, corned beef and cabbage are two of the most popular types of meat. This traditional Irish dish has been around for centuries, symbolizing luck and good fortune. The core ingredient in this classic dish is corned beef, which is a cut of beef brisket.
What can I serve on St. Patrick's Day instead of corned beef?
St. Patrick's Day is a great opportunity to switch up the traditional meal and try something new. Plenty of delicious alternatives to corned beef are sure to make your St. Patrick's Day dinner memorable!
If you're looking for an easy option, consider cooking up a pot of Irish stew. This classic dish is traditionally made with mutton and a variety of root vegetables. For a vegetarian version, try adding some lentils or other legumes for plant-based protein.
For something a little more unique, Irish lamb shank is an excellent choice. Cooked slowly until it's melt-in-your-mouth tender and served with a side of colcannon (mashed potatoes and cabbage).
Other traditional Irish dishes that don't include corned beef are salmon, mackerel, haddock, and trout. These fish can be pan-fried or baked in the oven for an easy dinner that's sure to please.
For a vegan option, try making potato and leek soup. This creamy soup is made with potatoes, leeks, onions, and carrots for a delicious meal that's hearty enough to serve as the main course.
This St. Patrick's Day, don't be afraid to try something new – you won't regret it! Enjoy