There are a lot of debates out there on the necessity of marinating steak. Some people swear by it, while others think it's just an extra step that isn't really necessary. So, what's the verdict? Is marinating steak necessary or not?
Let's take a closer look at the pros and cons of marinating steak and see what the science has to say about it. Plus, we're sharing our delicious, simple steak marinade recipe with you so you can decide for yourself!
Although marinating your steak is not necessary, most beef cuts benefit from it. Longer marinating times allow the flavors of the marinade to really ingratiate themselves into the meat.
What is the point of a marinade?
Foods, especially meats, are soaked in a liquid solution called a marinade before being cooked. By starting the breakdown process of cooking, a marinade gives food flavor and increases the tenderness of the dish.
Does marinating steak make it taste better?
The steaks have more time to tenderize and develop flavor the longer they marinate. Adding more flavor to steaks that don't have as much beef flavor as other steaks is another reason to utilize marinades.
Please read: 11 Must-Try Leftover Steak Recipes
Why do people marinate the meat before grilling it?
The meat you are grilling becomes softer and has more flavor levels thanks to marinating. Depending on the spices you use, it can offer that extra kick of amazing flavor you occasionally need.
Should you marinate steak?
Absolutely. In most circumstances, you should forgo the marinade for the steak unless you choose inexpensive cuts. Without the aid of a marinade, more expensive steaks like ribeye, strip, and filet mignon come out moist and tender.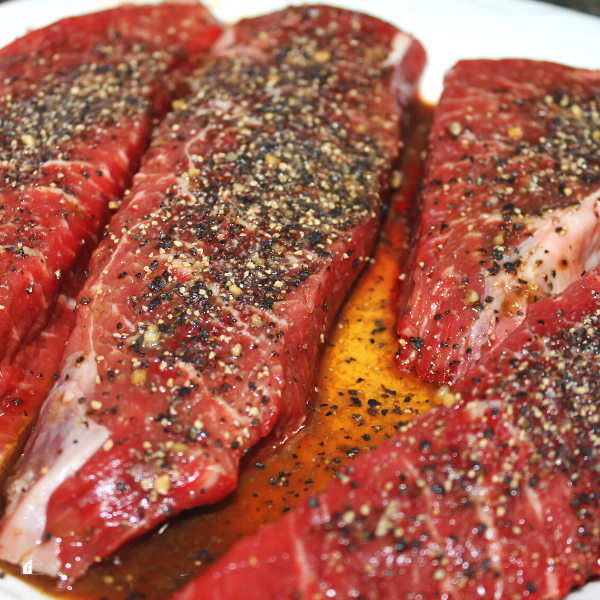 How long should steaks marinate?
Steaks should marinate for a minimum of 30 minutes and a maximum of 8 hours in the refrigerator. More than that is not advised since the acidity of the marinade will start to break down the proteins and make the surface where the marinade penetrates mushy.
How does Gordon Ramsay marinate a steak?
Combine balsamic vinegar, oil, sugar, soy sauce, rosemary, garlic, and red pepper in a zip-top bag to prepare Gordon Ramsay's Steak Marinade. Mix it well after adding a little black pepper. The steak should be covered in the marinade after being added to the bag and mixed. Put it in the refrigerator for 6 to 24 hours.
How do restaurants make their steaks so tender?
Tenderizing is facilitated by cutting across the grain of muscle fibers. It may take much more than just cutting against the grain to prepare skirt or flank steaks for grilling. Adding flavor to your beef cut by breaking down stubborn proteins with acidic elements like vinegar or lemon juice.
Why do chefs put butter on steak?
The flavor of your steak can be greatly improved by adding butter. It is easy to use but powerful. Steak butter is used to add flavor and make the steak more succulent. Your steak will taste luxurious if you use steak butter.
Should I marinate steak before grilling?
There is no rule requiring you to marinade steaks before grilling. However, marinating the meat before grilling enhances flavor and helps to tenderize it.
What to do to steak before marinating?
Before marinating the meat, poke a few holes into it with a fork to help the meat more easily absorb the sauce. Knife use is also effective, particularly when marinating larger steak slices. The marinade should evenly coat the meat on both sides.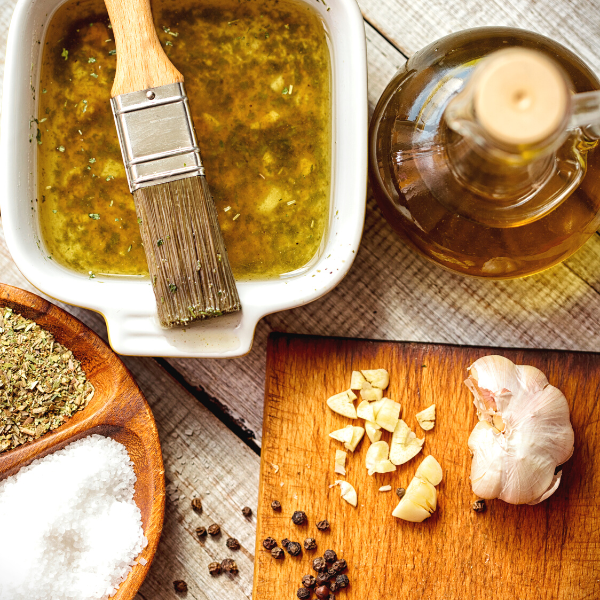 What do you need for marinating?
In general, marinades are made up of cooking oil, an acidic liquid like vinegar, wine, tomato, or citrus juice, as well as a variety of flavorings like garlic, molasses, honey, fresh or dried herbs, and spices.
What can I use to marinate my meat?
For success, use one of each of these components.
Herbs, onions, garlic
The traditional aromatics will give your grilling freshness and depth.
Oil or other fat
All of the flavors in your marinade are soaked into the oil that coats the meat. It guarantees juicy meat that will cook up crispy.
Something salty and sweet
More than just table salt and white sugar can be used to season your marinade. Try soy, honey, mustard, fish, mustard, Worcestershire sauce, or fruit juice.
Acids like vinegar or lemon juice
The meat is made softer, and its natural richness is balanced by acid. The oil to vinegar ratio should be the same as it would be for your preferred vinaigrette. Try marinating with your preferred vinaigrette.
Simple and Delicious Steak Marinade
Who doesn't love a good steak? Now imagine the intense flavor of a perfectly cooked steak enhanced with a homemade marinade. With just a few simple ingredients, you can create a delicious and savory marinade that will make your steak taste amazing! This easy steak marinade recipe is perfect for any occasion. So, let's get cooking!
The delicious combination of ground sage with a hint of chipotle pepper, garlic, Worcestershire sauce, and a few other ingredients gives the steaks a nice savory flavor that you'll love!
Please check out the steak marinade recipe below! 🙂
Yield: 4 servings
Simple and Delicious Steak Marinade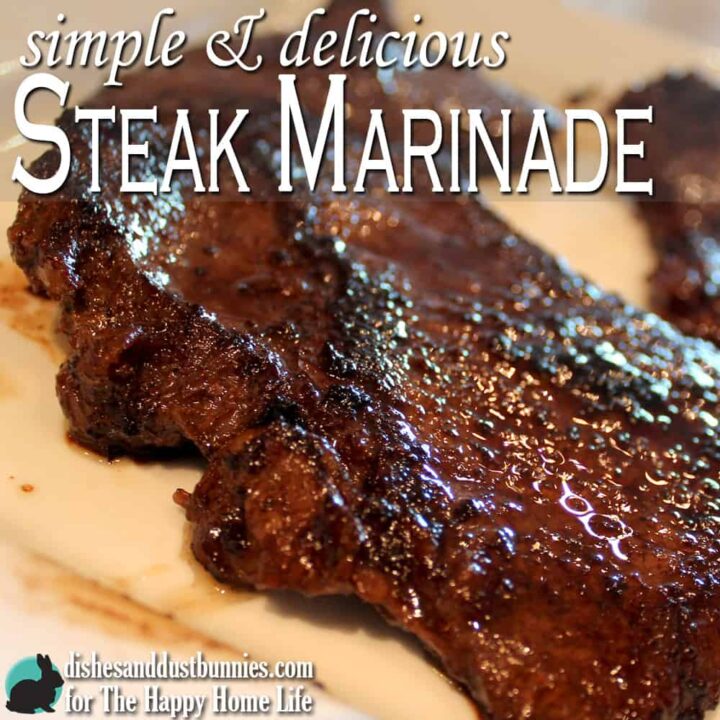 This simple and delicious steak marinade can take your steaks from "blah" to BAM! You don't want to miss this recipe!
Ingredients
2 garlic cloves, minced
1/4 tsp black pepper
1 tsp onion powder
1/4 tsp ground sage
Pinch of ground chipotle pepper
1/2 tsp Worcestershire sauce
2 tbsps reduced sodium soy sauce
Instructions
Combine all the ingredients in a zip top bag large enough to hold the steaks.
Put the steaks in the zip tog bag and push the steaks around so that the seasonings touch each steak. It's best to push most of the air out of the bag and seal it. Then you can rub the steaks from the outside of the bag to coat everything.
Put the steaks in the fridge overnight to soak in the flavors.
Cook the steaks the next day as you typically would.
Nutrition Information:
Yield:
4
Serving Size:
1
Amount Per Serving:
Calories:

10
Total Fat:

0g
Saturated Fat:

0g
Trans Fat:

0g
Unsaturated Fat:

0g
Cholesterol:

0mg
Sodium:

263mg
Carbohydrates:

2g
Fiber:

0g
Sugar:

0g
Protein:

1g
If you enjoyed this, please stop by my personal blog, Dishes and Dust Bunnies, for more tasty recipes! ­