Here are some amazing first day of fall activities for toddlers to do this year. Fall is such a fun time to interact with your kids.
Not only is education fun this time of year, but the weather is spectacular.
It's typically cool enough that you don't have to worry about being too hot for outdoor activities, and perfect for a light jacket.
This means more fun outside for you and your kids.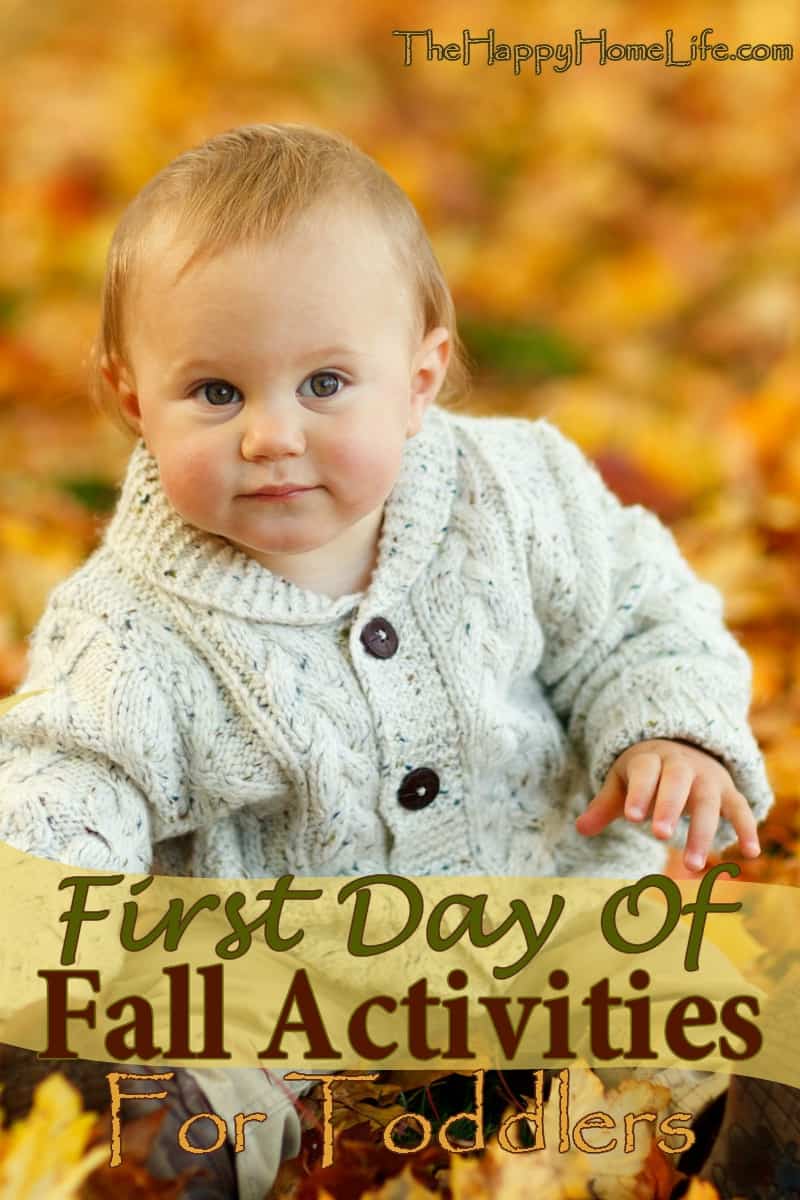 6 Fun Fall Activities For Toddlers
Make a leaf rubbing
One of the best things to do with your younger kids when leaves begin to fall is to celebrate fall by gathering some beautiful leaves and making a leaf rubbing.
Simply grab paper, crayons and the leaves. Put leaves under the paper, and use your crayon to color over it.
The pattern will show up beautifully handprint and your kids will love their unique artwork.
You might like:
Make handprint leaf crafts
You can use a few fall-colored paints like maroon, yellow, orange and brown and paint your kids' hands to create branches on a tree. Use their fingers to dot for leaves. It's a fun kids craft they will love doing, and you can easily frame or save to look at later when they are older.
Play in the leaf pile
You've likely already begun raking leaves, but you may want to take time to rake up a nice pile of leaves for you and your toddler to go run and jump into. Playing in a large leaf pile is the ultimate way to celebrate the first day of fall with your toddler.
Go to a pumpkin patch
It is the best time of year to go with your kids to a pumpkin patch to pick out their own pumpkin.
Younger kids will love heading out and picking out their very own pumpkin to carve. It's also a great time to learn a bit about colors, sizes, shapes and gardening.
Gather pine cones and acorns
Not only are there leaf piles to create in your yard, pine cones and acorns are a fun item to gather.
Give your kids bags or buckets to gather them in. You can then use those buckets to later sort the different items they have gathered as a fun sorting exercise that even a toddler can totally help out with.
Pick apples at an orchard
This is a favorite in the list of first day of fall activities for toddlers. Everyone loves apples as snacks, or of course in classic apple pie.
Kids will have fun running around under apple trees and gathering apples that have fallen.
Most orchards also have a store where you can buy apple butter, apple pie filling and applesauce, or you can go home and let your toddlers help you make your own homemade.
Just because they are little and still need a daily nap doesn't mean that your toddlers can't be involved and have a great time playing and learning with you.
These first day of fall activities for toddlers are really great for the whole family to enjoy, plus the educational aspects make them great for the parent that wants to make sure their kids are learning as much as possible.