Looking for paper plate crafts for Halloween to do with your kids? Create this Frankenstein paper plate craft with your kids today.
Download the Frankenstein free printable pattern and gather all you're the supplies and tools needed and start having fun creating this Halloween papercraft.
Let's begin.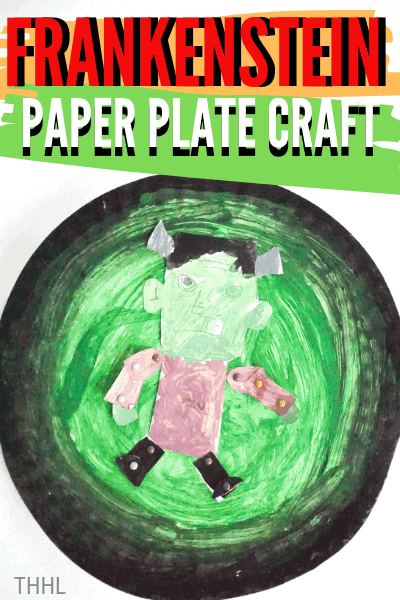 How to make Frankenstein Paper Plate Craft
What are the supplies to make a Frankenstein Paper Craft?
To make this Halloween papercraft of Frankenstein you are going to need the following supplies and tools: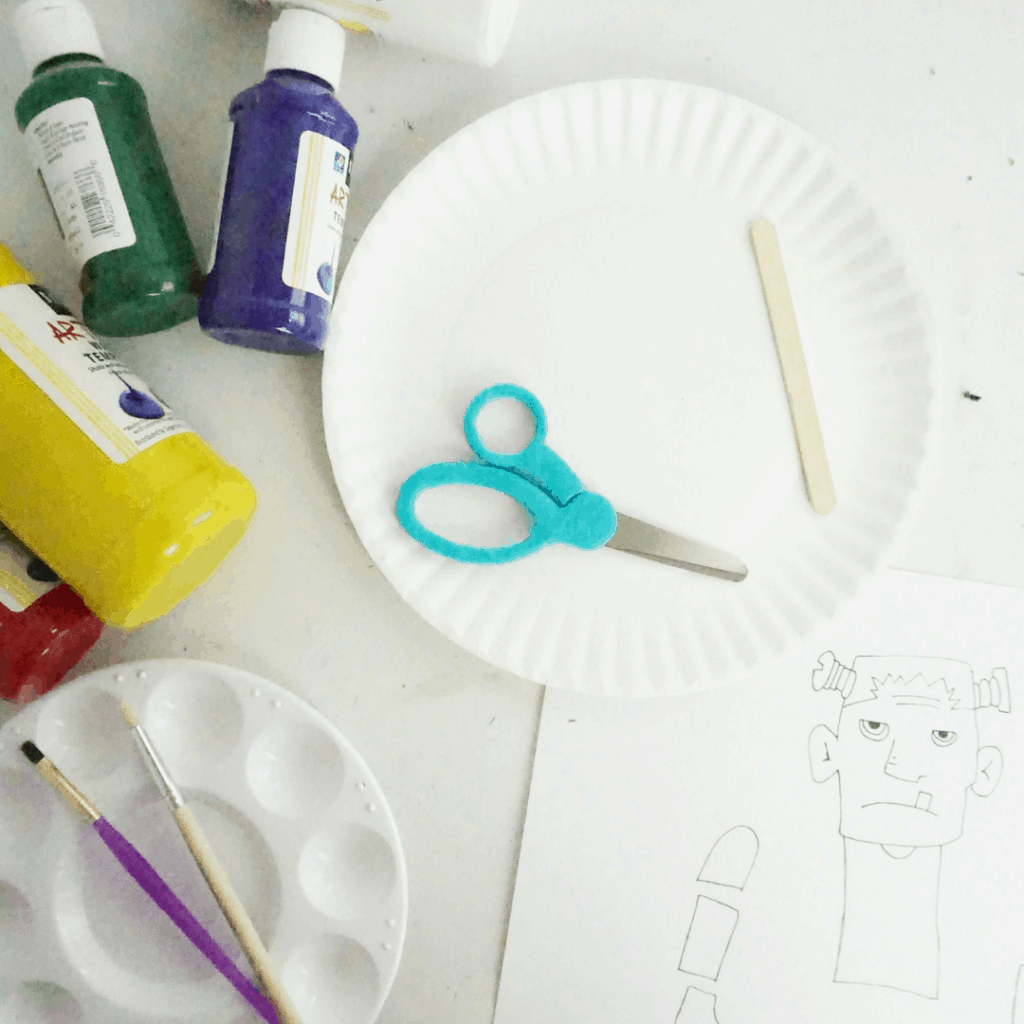 For supplies you are going to need:
Paper Plate
Free Printable Pattern
Green Craft Paint
Brown Craft Paint
Black Craft Paint
9-12 Brads
For tools to make this Frankenstein craft you are going to need:
Scissors
Glue Stick
Paintbrush
Paint Pallet (a second paper plate)
Pencil (dull for the little kids so they don't poke themselves)
How to download the free Frankenstein patter
Use the free Frankenstein patter to create this Halloween Paper Place craft. Click the button below and download the pdf.
To create this Frankenstein craft follow the steps below.
Instructions to Make Frankenstein Craft
Print the free printable pattern.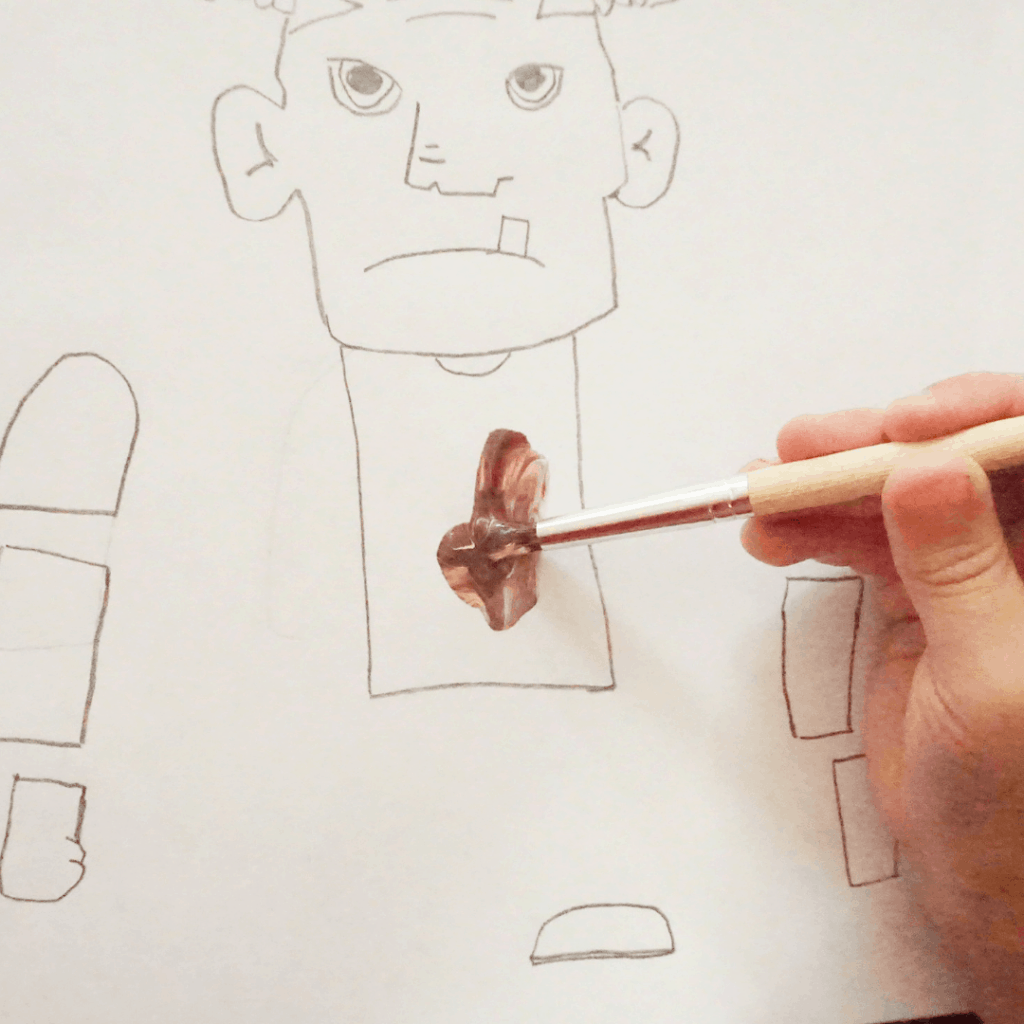 Paint Frankenstein in any way desired. Allow the paint to dry fully.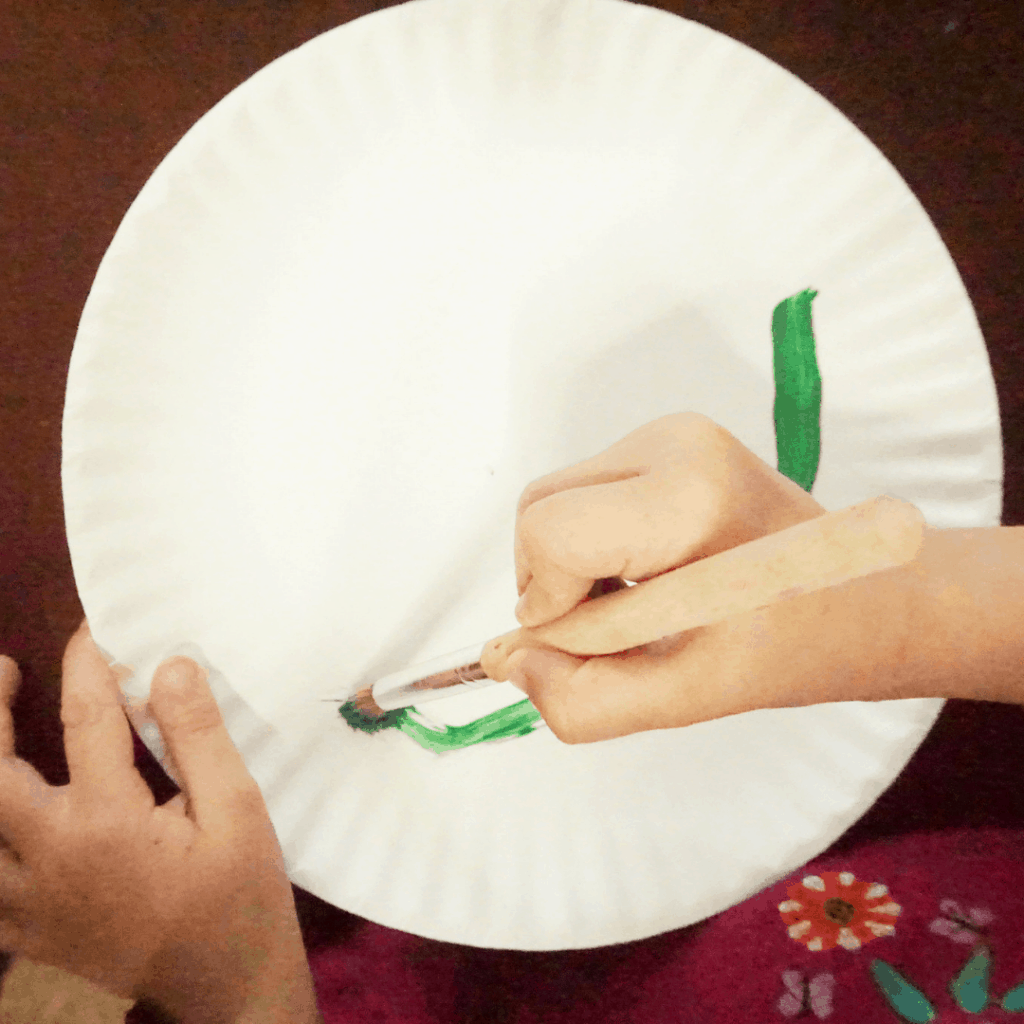 Paint a "frame" on the paper plate around the outer edge in green craft paint.
Paint a second "frame" inside the first with black craft paint.
Paint a scene on the center of the paper plate or just paint it green–that's what my kid decided to do.
Allow the paint to dry fully.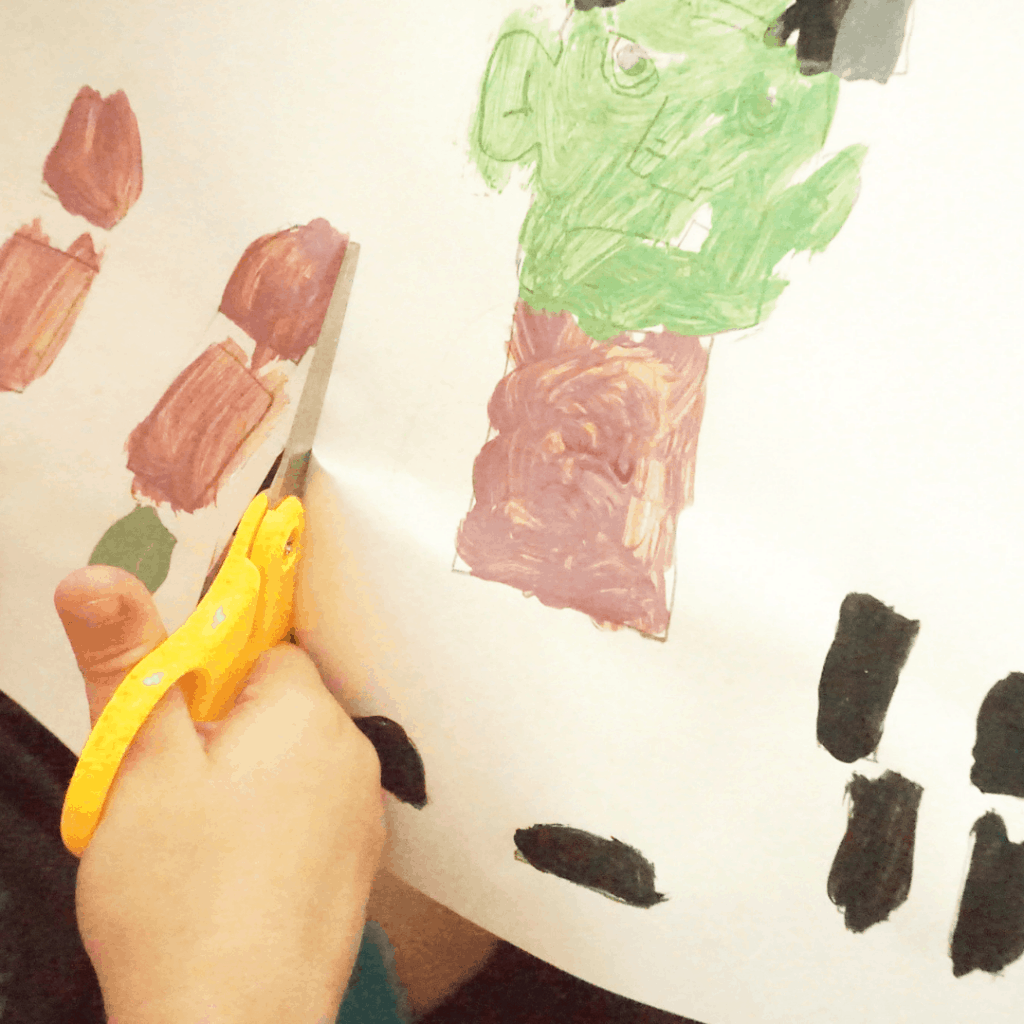 Cut out the pieces of Frankenstein.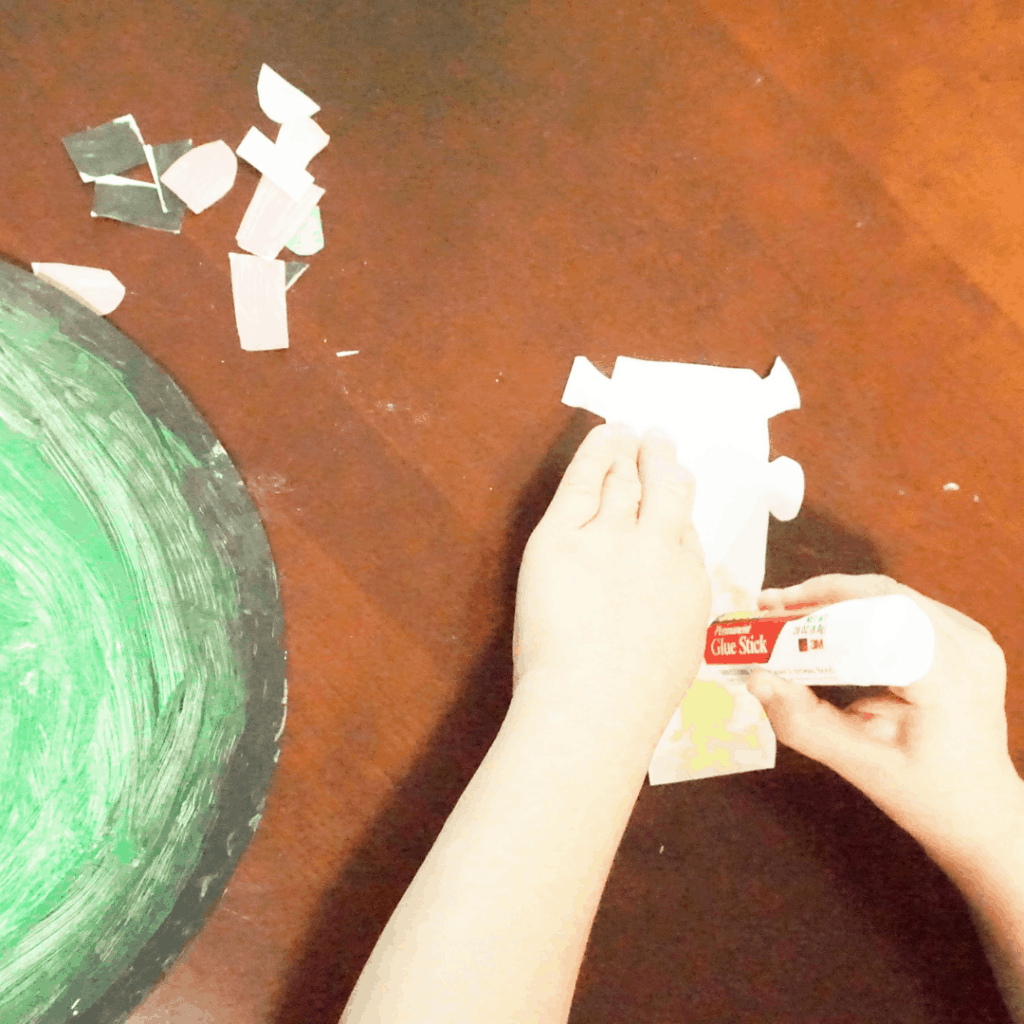 With the glue stick, affix the head and torso of Frankenstein to the top of the paper plate.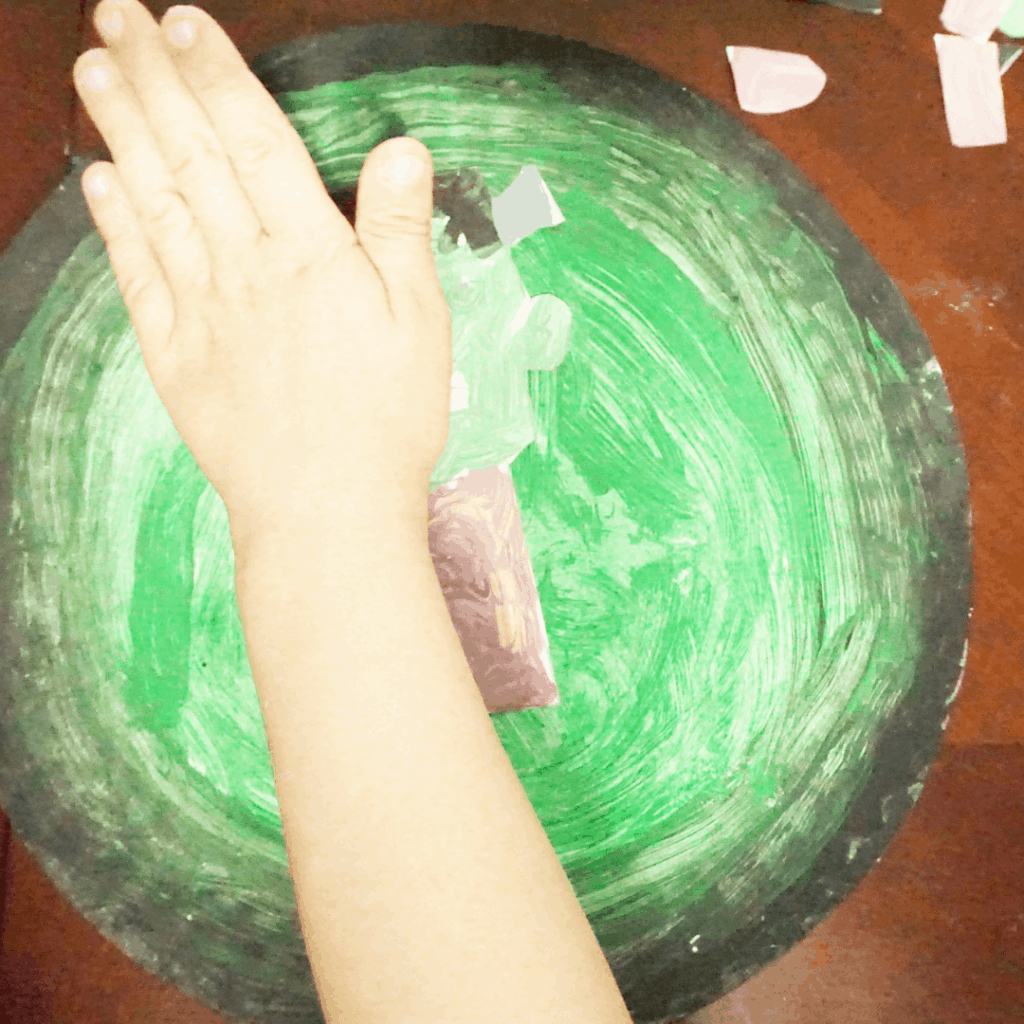 With a pencil, poke holes in shoulder of Frankenstein's torso and where the legs will join at his hips–through the paper plate.
Poke holes in all the joints of Frankenstein's arms and legs.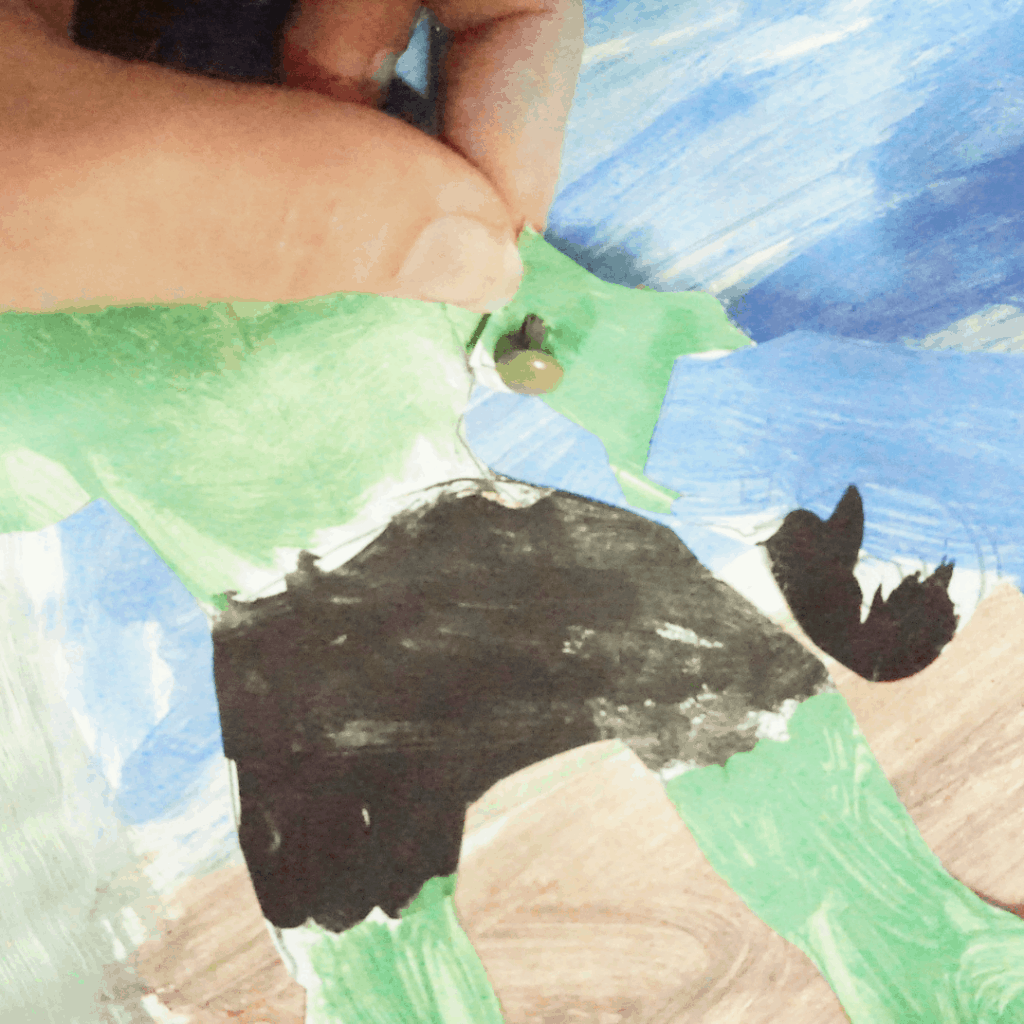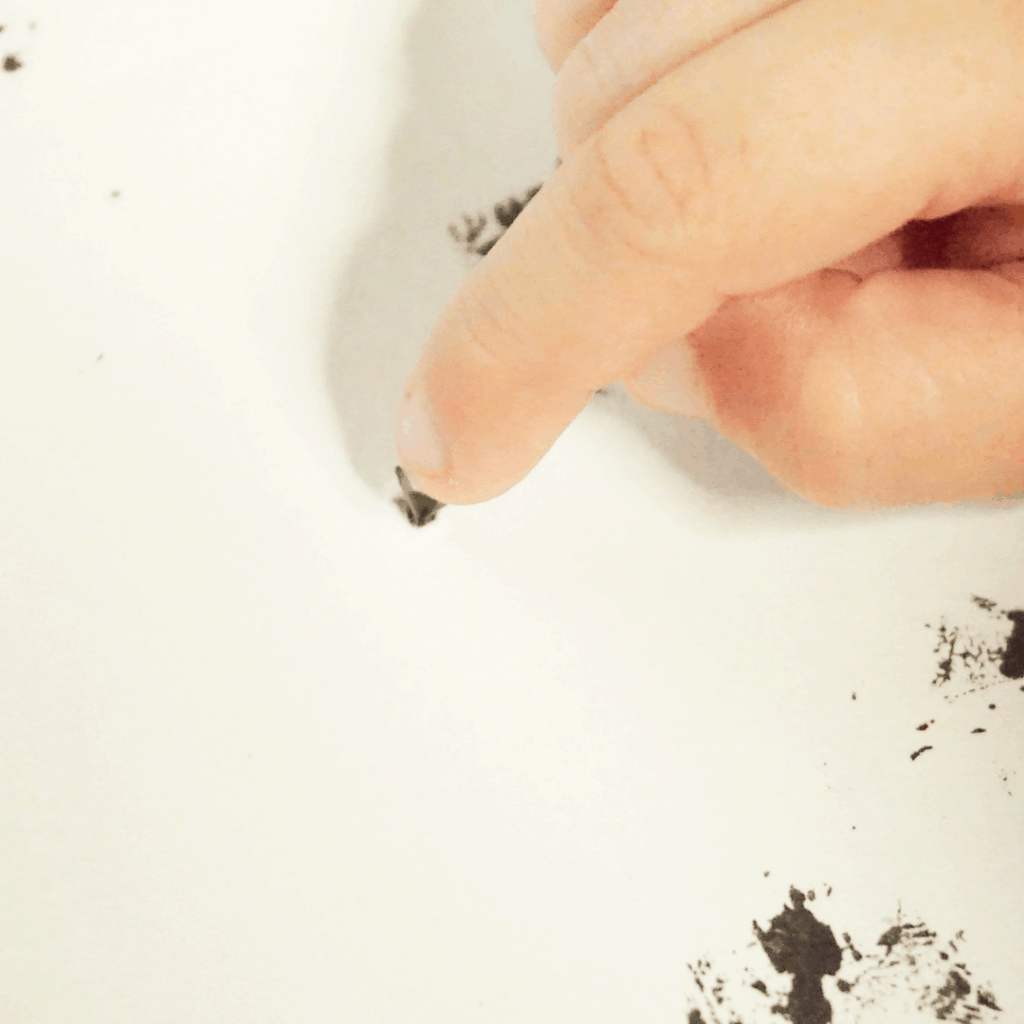 Add brad to shoulder joint of arm, through to connect to the shoulder of his torso to the arm.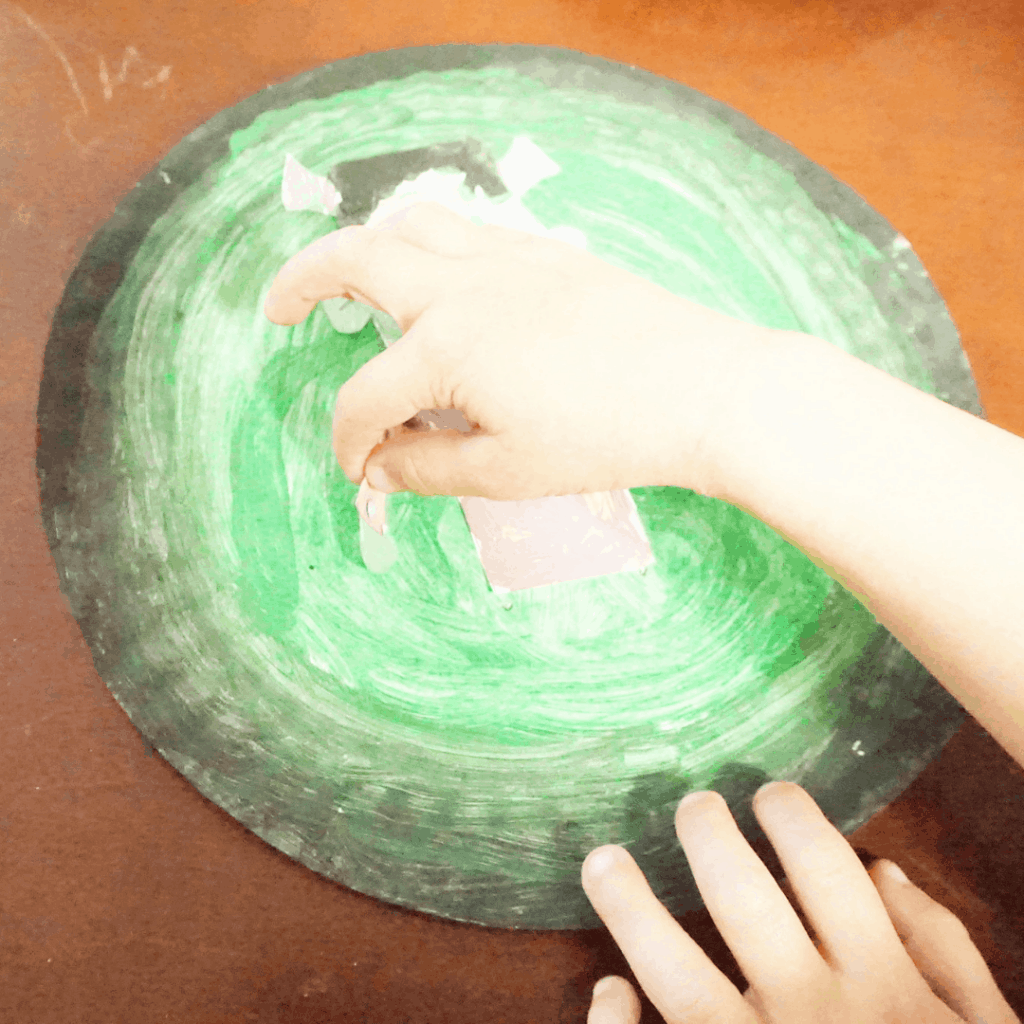 Flatten brad open behind the paper plate. Repeat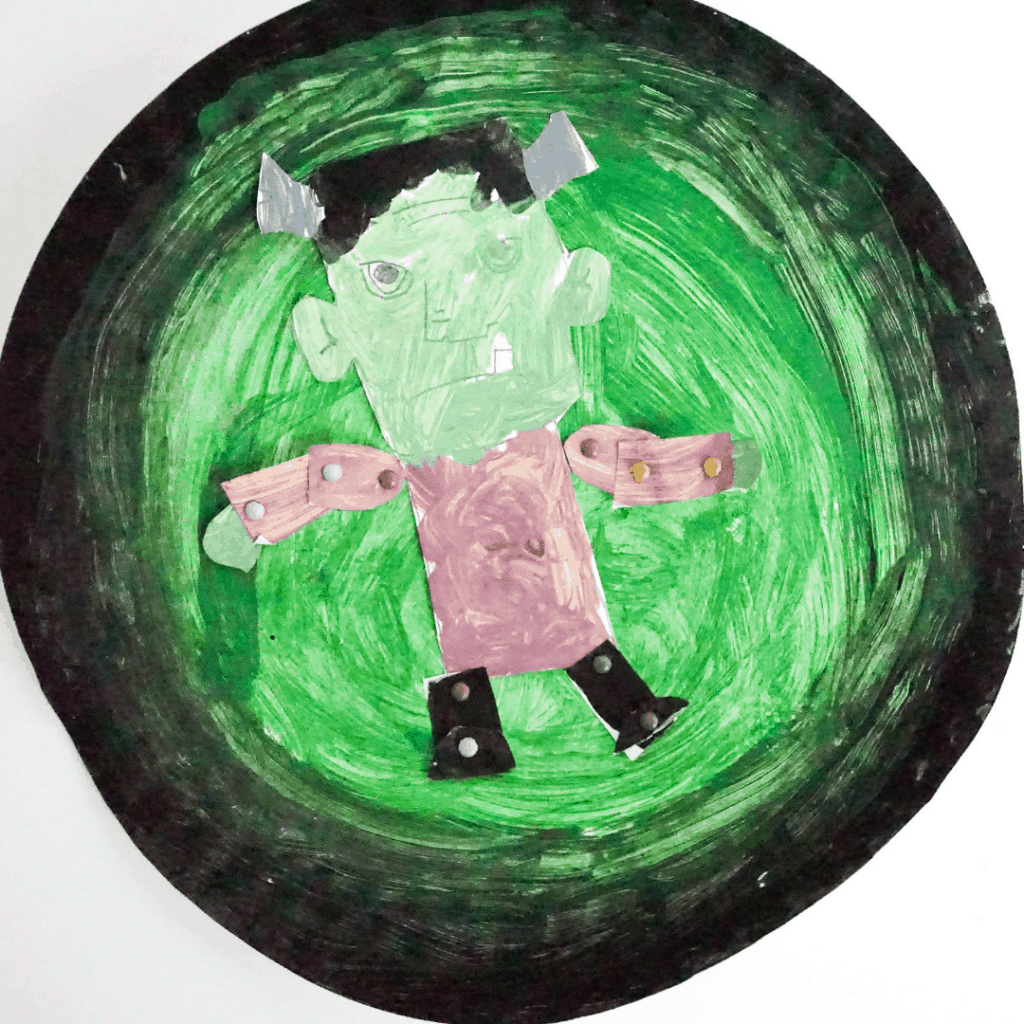 Frankenstein Paper Plate Craft is completed!