Getting involved with some sports and exercises can be costly, but thankfully there are also some exercises that are either reasonably priced or close to free (other than the equipment called for).
If you have kids, you can point them to these sports and activities to ensure they can take part in exercises less expensive than football and cheerleading.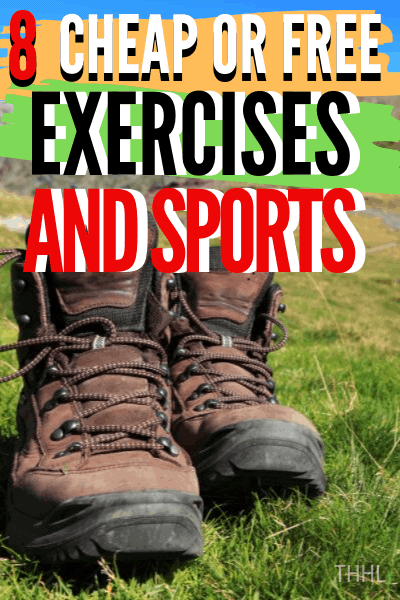 8 Exercises and Sports That Are Free or Cheap
Soccer
You don't need much equipment for soccer, so it won't cost a lot of money. You just need soccer cleats, the uniform, and a ball to practice. That will barely be costly. Usually, the city or school fees for this sport are a lot less than other activities such as football, cheerleading, and band.
Cross-Country Running
When you're a long-distance runner, you simply need the right shoes, running clothing, and a place to run. Often in schools, the fees to join cross-country running is a lot less pricey than other more popular sports.
Swimming
This is also not very high-priced to get involved in if your local city or school has a swim team. Even if you don't want to do it as a team sport, you can swim on your own in the local city pool or the YMCA (and some gyms) at a reasonable price, as a swimsuit doesn't have to cost a fortune.
Basketball, Baseball and Softball
These sports are also usually much less expensive to play in terms of equipment needed and fees. Check with your local city for teams for all ages, as well as your child's school for more information.
You might like:
Walking and Jogging
All you need for jogging or walking are the right shoes, comfortable clothing, and a road or path to run on. Both are excellent exercises, and almost anyone can do it with a little practice.
Frisbee
There are formal "ultimate frisbee" teams today, but even if you don't want to join a team, getting family and friends involved in regular frisbee games is good for your health and your relationships.
Join a Gym or the YMCA
Today it is not as costly to join gyms or the YMCA as it once was. Check out your local gyms and the YMCA to find out more.
The YMCA will be more overpriced but do look at the benefits and compare the cost of doing the activities elsewhere.
Video Exercises at Home
The option is always there to exercise at home, using digital video to help. Via Amazon Prime you have access to yoga videos, aerobics videos, and more, all included in your membership.
Remember that there are likely many free resources in your hometown that can give you more information about inexpensive or free exercises and sports for all ages. To find this information, check your local library for more details.
Your turn: You read 8 exercises and sports that are cheap or free and now we want to know what your thoughts and tips are. Share them with us below.