Whether you are preparing for the main course, an appetizer, or a side dish, making seafood salad recipes is an ideal choice. Be it simple or an extravagant one, everything about it always turns out delicious and flavorful. So, perhaps, you would love to check these 10 delectable seafood salad recipes we have prepared for you.
What is seafood salad made of?
In making seafood salads, you do not get to follow precise rules in creating one. You could pick any 2 or 3 suitable types of seafood such as shrimp, imitation crab, scallop, or any with a firm texture.
Mixed those with some veggies or fruits, spices, then tossed it with some creamy dressing, like mayonnaise. All flavors are fused, and it's a load of nutrients and well-seasoned salad into a single plate.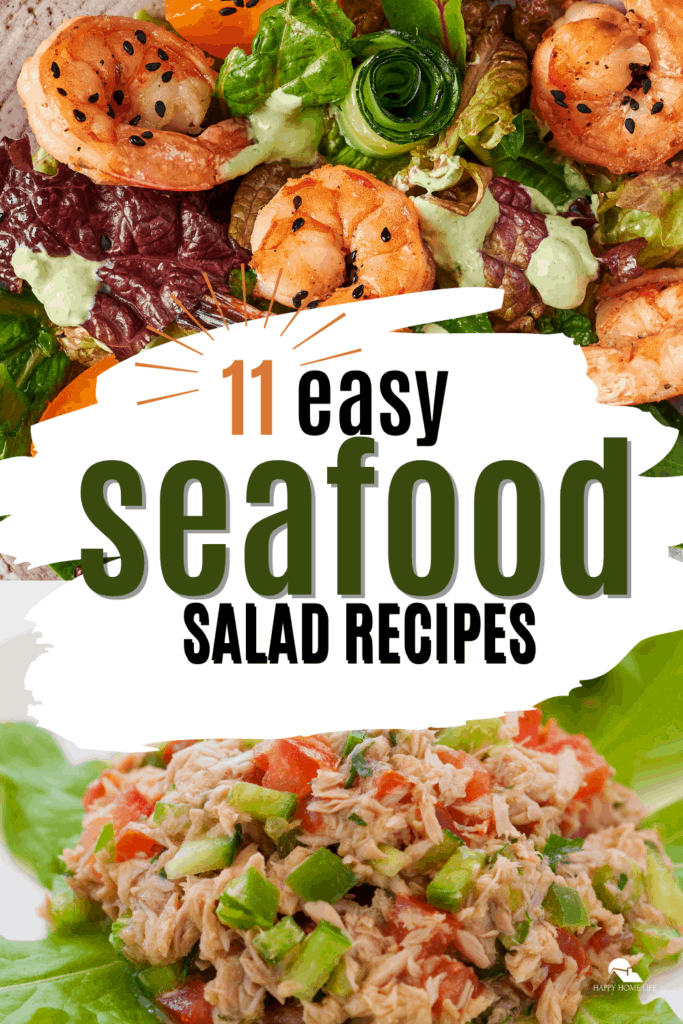 What goes well with seafood salad?
Luckily, we seem to never run out of foods that pair well with seafood salads. There are plenty of healthy options that work well with it.
You can complement it with some bed of lettuce, spinach, or any leafy greens. You sure would love to serve some grilled or sautéed vegetables on the side or top to devour into some crunchiness feel.
Or you might want to play with its mellow taste with a scoop of creamy avocado, citrus fruit, or salty cheese.
Make it more appealing by adding slices of hard-boiled eggs, crackers, crusty loaves of bread, or roasted potatoes. Also, drizzling some hearty, nutritious grains like quinoa or brown rice could elevate its healthy flavors.
With these, you can create a well-balanced meal that could suffice your tastebuds, and surely, something that your whole family would love and enjoy.
How healthy is seafood salad?
Aside from its richly flavored taste, this is also the kind of salad that is highly nutritional. This has everything in the way of protein, minerals, vitamins, and fiber blend.
Compared to other meals with meats such as pork, beef, or chicken, seafood salad is a way healthier choice – for it is a great low-fat source of protein.
Moreover, it has a positive effect when it comes to your cholesterol levels. Finally, it could give you additional heart-healthy omega-3 fatty acids to help protect against heart diseases when you choose fatty varieties like salmon or tuna. Indeed, seafood salad has a way to your stomach and your heart as well.
Preparing for a healthier meal can oftentimes be a challenge. Some are loaded with nutrients but could only disappoint your appetite. Some can also be appetizing but take time to prepare.
So save yourself all the thinking. Here are 10 simple and quick seafood recipes that you can try right away!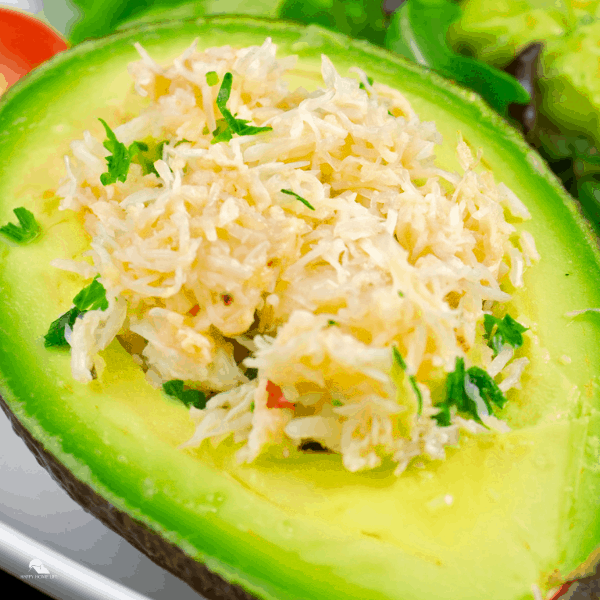 Our first seafood recipe is perfect for a quick grab. You can make this your go-to meal for a light lunch or even dinner. Perhaps, a well-spice crab meats stuff on a creamy avocado looks so good, but it sure tastes better. You can give it a shot today to know!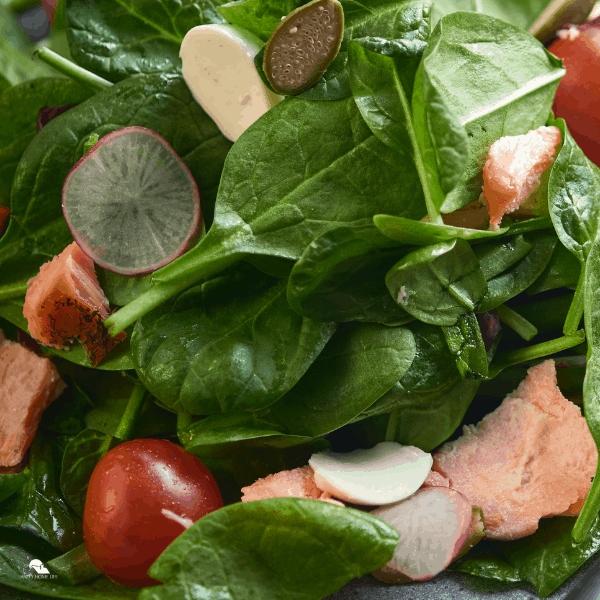 Who says healthy meals do not equate to good taste? Let your tastebuds play with tangy and refreshingly crunchy salad. This one is perfect for preparing for your light lunch and dinner. A generously seasoned baked salmon could surely steal the show. You can only do a quick mixing to incorporate the leafy greens and all the flavors, and you are good to go.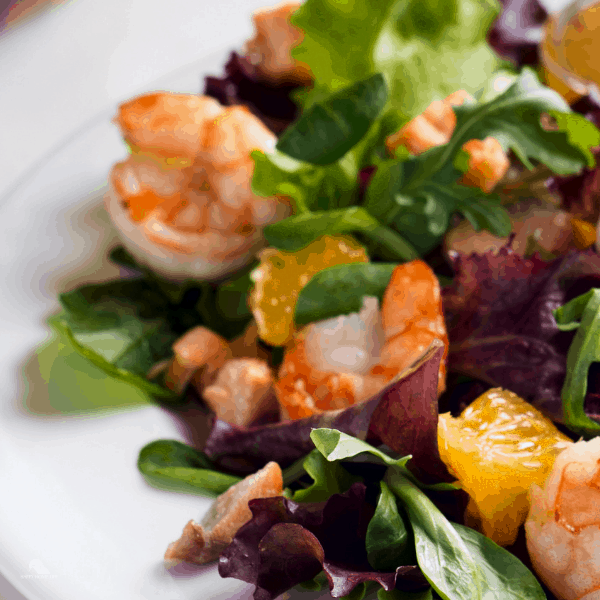 Who can ever resist a delish shrimp recipe? Take your usual shrimp meal to another level.
Add freshness to a sunny afternoon with some mixed lettuce and cilantro. With this recipe, you can effortlessly indulge in a mouthwatering meal that is simple, bright, and crunchy. Just do not forget to add the secret item- whisk well the green curry paste.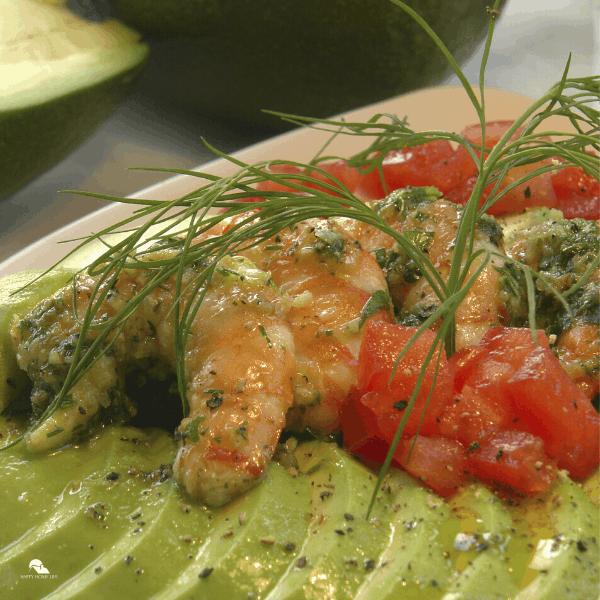 You will never tell what perfect-two is unless you take a bite of it. In this recipe, a combination of creamy avocado and crispy shrimp is surely a match made in heaven. Serve this on dinner or lunch, and experience an oddly satisfying texture of smoothness and crunchiness playing into your mouth.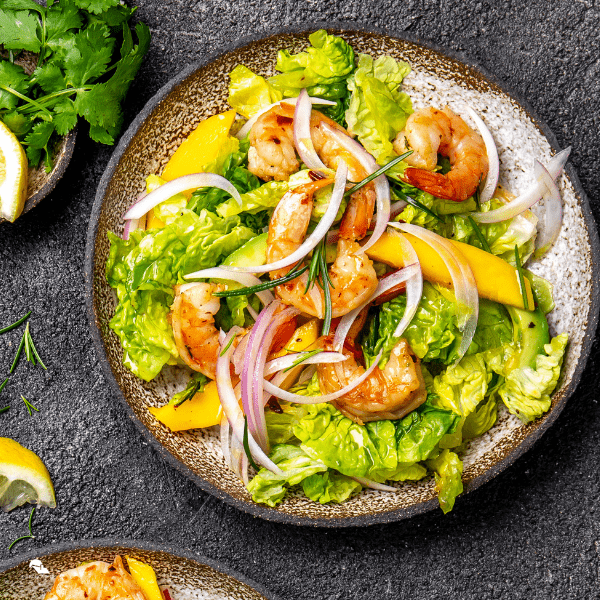 Trust me when I say you can always spice up everything. When it comes to food, I always love looking for ways to make it more inviting and pleasant. Who would have thought that our favorite mixed fruits can be more delightful? In this recipe, we put together refreshing fruits and a drizzle of a flavorful dressing to make all the wonders.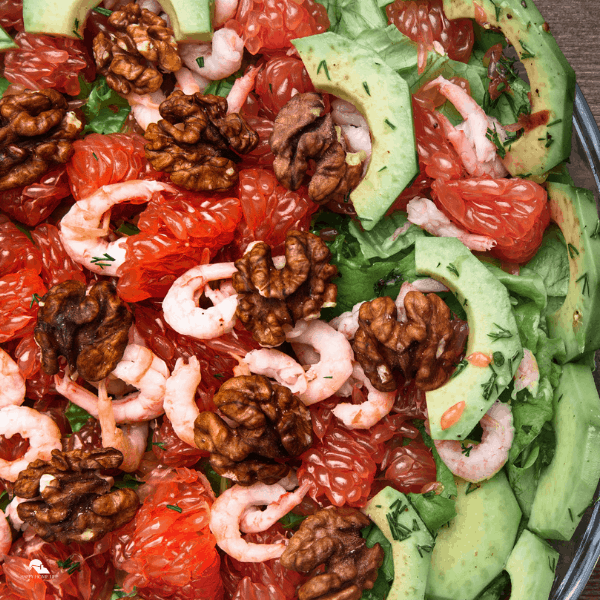 This gorgeous-looking salad can offer you a lot, more than how pleasing it appears. So give in to a nutty experience with a double dose of nutty flavors on your meal.
It is savory good but will get done in no time. You have to take the first step- head now to your kitchen and do the tossing!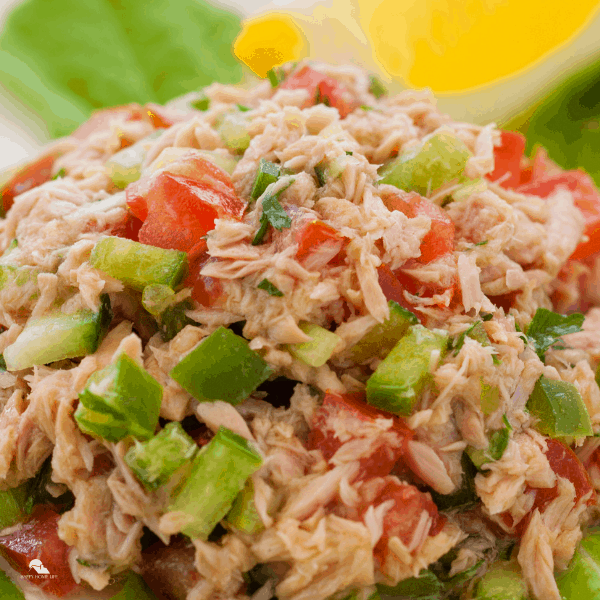 Do not be deceived by how simple-looking this dish is. Instead, you will be surprised as to how it is deliciously flavorsome. It is a well-blended mixture that matches the freshness of tomatoes. This one is perfect for freshening up your hot afternoon.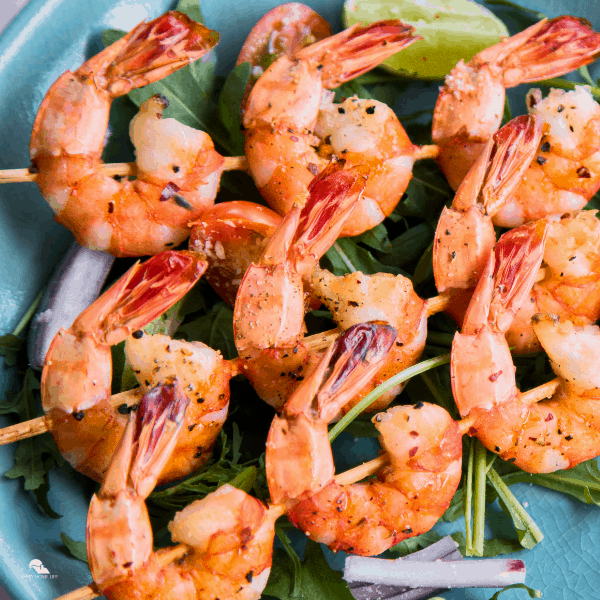 Fire up your gloomy day by throwing colors into your plate. The tenderness of a grilled shrimp just added a different taste and texture that tuned up the dish as a whole. This recipe is affirmatively tasty as it looks.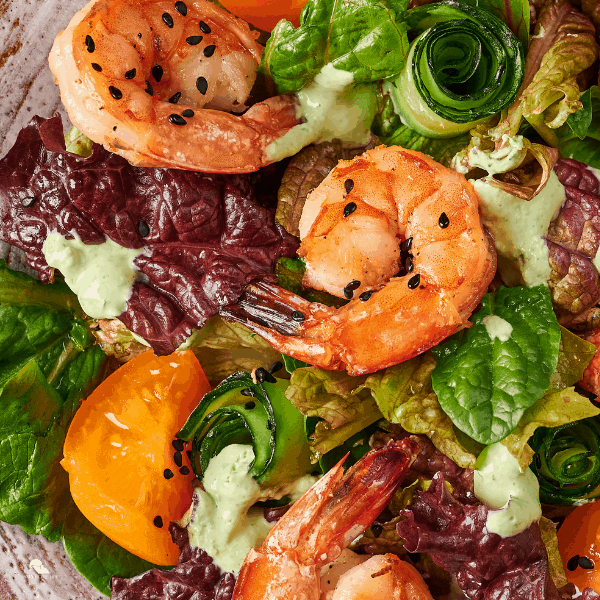 If you are in the mood for a light but appetizing dinner meal, this delectable dish deserves a spot on the list. Whether you make one for yourself or the family, you can produce a tasteful meal even in a limited time.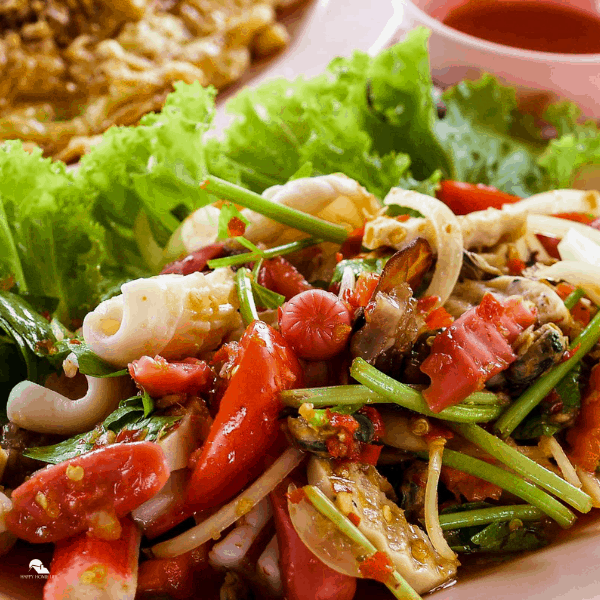 Give your taste buds an extra kick with this well-spiced crab mixture. Its preparation is readily fast that you can make one for unexpected guests. You can grab some slices of bread and give it a quick spread. A perfect addition to your potluck sandwich spreads.
Yield: 4 servings
Simple Seafood Salad Sandwich (Plus 10 Seafood Salad Recipes)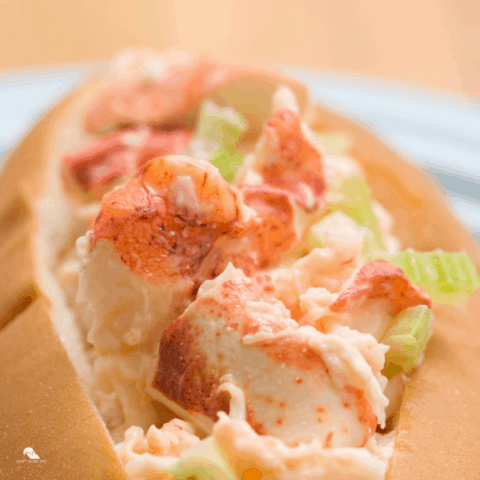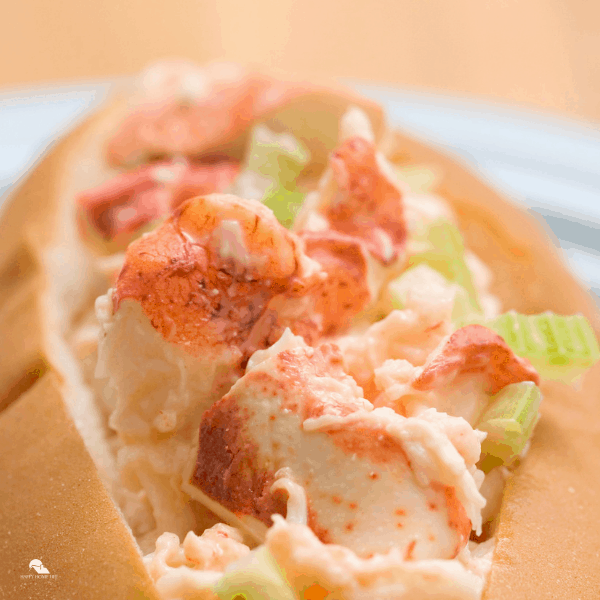 A sandwich is always a good idea, and this one is no exception!
Anyone can make a simple seafood salad sandwich in less than 10 minutes.
We have 10 other recipes for you to try as well. Which recipe will you make?
Ingredients
1 1/2 cups chopped cooked seafood, such as crab meat, shrimp or lobster (I like mixing shrimp and crab)
1/2 cup mayonnaise or salad dressing
1/4 teaspoon salt
1/4 teaspoon greek seasoning (buy here)
1/4 teaspoon pepper
1 medium celery stalk, chopped (about a 1/2 cup)
1 small onion, chopped (about a 1/4 cup)
Instructions
• Mix all ingredients except buns.
• Fill buns with seafood mixture.
Notes
Alternatives to Seafood Salad:

Tuna Salad: Substitute 1 can (9 ounces) tuna, drained, for the seafood. Stir in 1 teaspoon lemon juice.

Chicken Salad: Substitute 1 1/2 cups chopped cooked chicken for the seafood.
10 Seafood Salad Recipes

Below are links to the seafood salad recipes listed above. To learn more about them click the link below:
Nutrition Information:
Yield:
4
Serving Size:
1
Amount Per Serving:
Calories:

353
Total Fat:

26g
Saturated Fat:

4g
Trans Fat:

0g
Unsaturated Fat:

21g
Cholesterol:

105mg
Sodium:

863mg
Carbohydrates:

5g
Fiber:

0g
Sugar:

1g
Protein:

23g
These nutritional calculations might not be accurate. Please speak with a licensed nutritionist to assist you.