When it is hot outside, kids love to get out and play in the water. It can also be a great sensory activity to let them play with ice – different colors, different shapes and different games. Here are 25 sensory activities with ice play for your kids to have fun with on a hot summer day.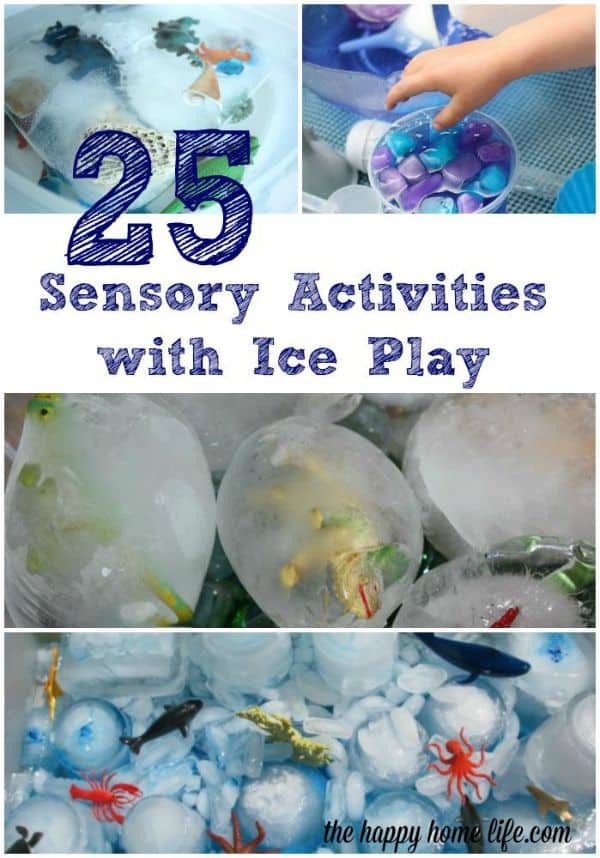 More fun for kids: Superhero Paper Plate Crafts
25 Sensory Activities With Ice Play
Ice Painting Activities
If you are looking for a quick ice game for the kids, try these. Most of them use just frozen colored water. It takes minutes to set up and will be ready to play with in a few hours.
Ice Painting With Popsicles  from Kids Activites Blog
Ice Painting Activity from Glue Sticks and Gumdrops
Water Sensory Play with Colored Ice from Glue Sticks and Gumdrops
Ice Painting Activity for Toddlers from Mommy's Bundle
Ice Play from A Mom with a Lesson Plan
Colored Ice Activity from Kids Activities Blog
Painting with Colored Ice from Happy Hooligans
Sensory Ice Play for Babies from Hands On As We Grow
Ice Chalk Activities
Ice Chalk is one step above regular ice painting to me. It combines the fun and semi-permanence of chalk with the fun frozen feeling of playing with ice. Definitely something to try with the kids.
Ice chalk from Gift of Curiosity
Frozen Popsicle Chalk from Reading Confetti
Erupting Ice Chalk Paint Recipe from Learn Play Imagine
Ice Chalk from Reading Confetti
7 Ways to Make Ice Chalk from Reading Confetti
FROZEN Inspired Ice Chalk from Frogs and Snails and Puppy Dog Tails
Frozen Alphabet Chalk Paint from Learn Play Imagine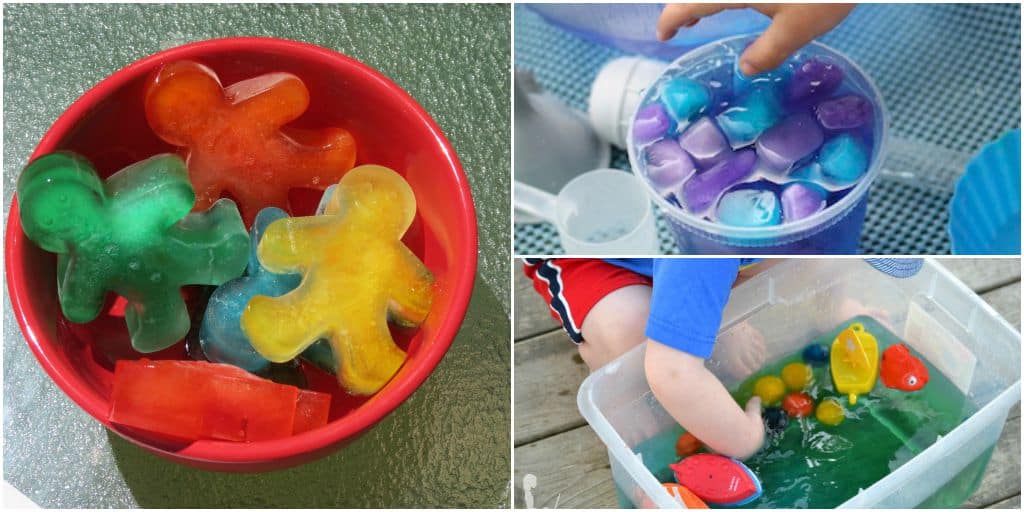 Science Experiments with Ice
It is important to always try to teach your kids something with every activity. And kids learn much better when they are hand-on and can see what is happening. With these science experiments using ice, they will learn a few valuable lessons. Don't worry if you think your child is to young to "get it"
Fizzy Ice Science Activity for Kids from Toddler Approved
Magnetic Ice Science Experiment from Little Bins for Little Hands
Fun with Frozen Making Ice Grow from Teach Preschool
Melting Ice with Salt and Water from Happy Hooligans
Frozen Fractals Ice Play from Happy Hooligans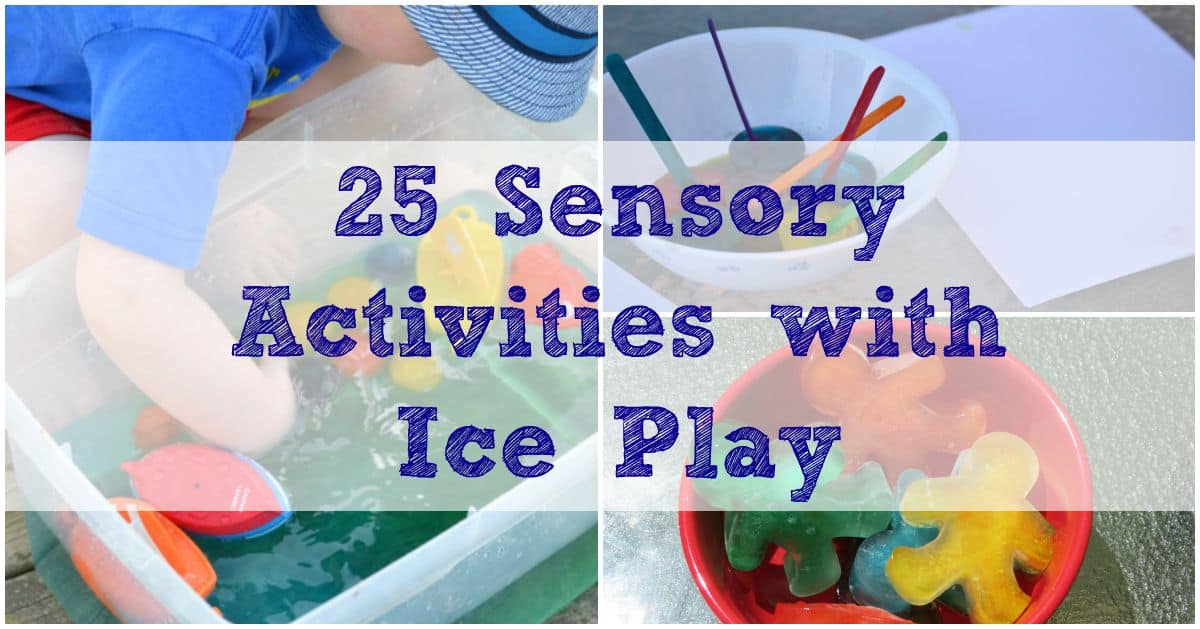 Excavation Activities with Ice
These are my favorite. Not only do your kids get to play with ice, they get to find neat things in the ice. Kids love finding things and uncovering things. They are going to love these games.
Frozen Dinosaur Eggs from Little Bins for Little Hands
Melting Insects in Ice from Learning 4 Kids
Sensory Play for Toddlers, Kid's Ice World from Learning 4 Kids
Frozen Car Rescue from Little Bins for Little Hands
Dinosaur Ice Eggs from Teaching Mama
Which activity do you want to try with your kids next time? Let us know in the comments.
Psst… kids who enjoy playing with ice probably love Frozen, so here's a fun Elsa paper plate craft to try!