When Halloween comes around, we see witches and pumpkins everywhere. But my favorite Halloween character has always been the mummy, probably because I loved Egyptian history as a kid. Go figure! We've put together a fun list of mummy crafts to make with your kids this Halloween. There's something for every age range, from the toddlers who are just learning to use glue and scissors to older kids who may want a more challenging craft.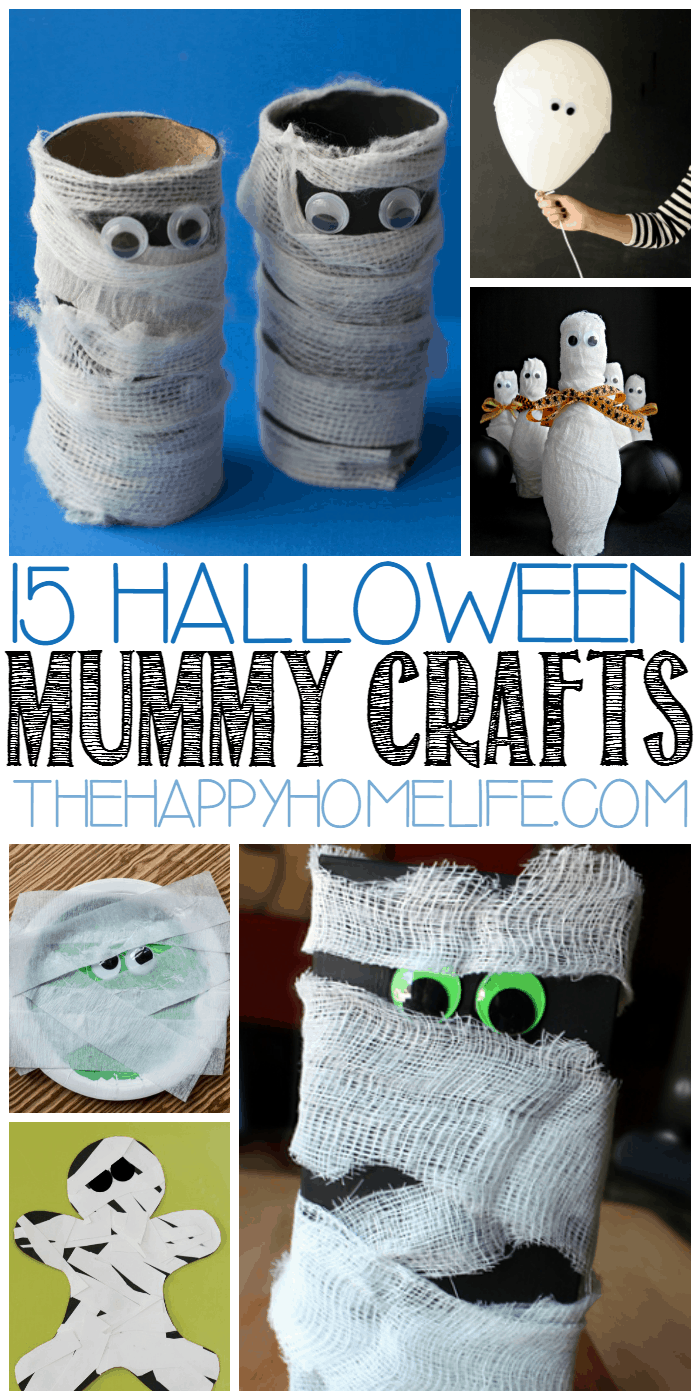 Toilet Roll Mummies are easy enough for your toddlers and preschoolers.
Halloween Mummy Balloons will make a cute addition to your Halloween party.
Play Halloween Mummy Bowling by revamping some of your toy bowling pins. What a fun classroom party idea!
Make a Paper Plate Mummy with the kiddos in just a few minutes using some leftover streamers.
This Paper Strip Mummy is great scissor and gluing practice for the little ones.
This Cheese Cloth Mummy Using a Macaroni Box is genius! You could do the same with juice boxes for class Halloween parties or as treats for your trick-or-treaters.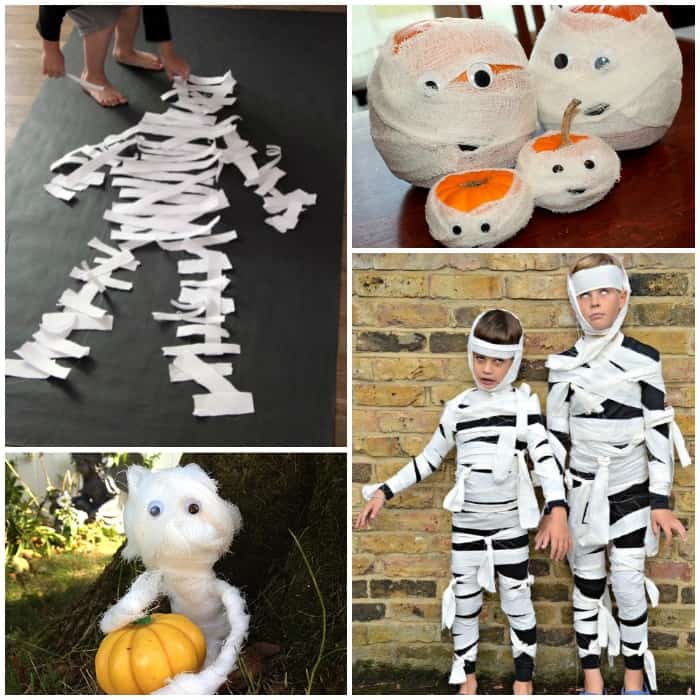 Let your kids turn their outlines into mummies with this fun Life Size Mummy Craft.
Don't worry about carving your pumpkins this year. Turn them into Pumpkin Mummies!
This Little Mummy Styrofoam Craft will make a spooky addition to your Halloween decor.
Let your kids make their own Mummy Costumes for Halloween. So easy!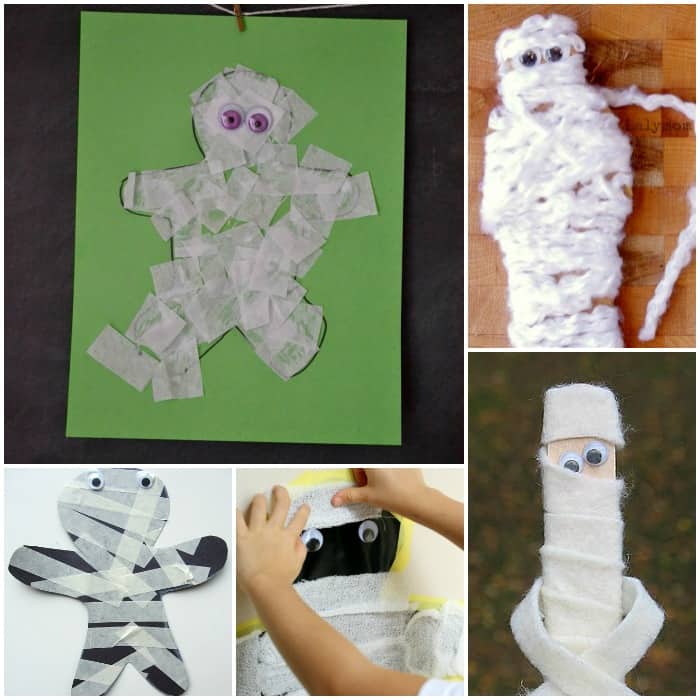 This Tissue Paper Mummy is a great craft for preschoolers.
Yarn Wrapped Mummies are a fun quiet time activity.
Sandpaper and tape make for a fun Masking Tape Mummy craft.
A Sticky Wall Mummy is so fun to play with!
Make Craft Stick Mummies with whatever supplies you have on hand — felt, scrap cloth, gauze and lots of other materials will work!
Which mummy craft is your favorite?