Guys, you have to check out these Shark costume cupcakes anyone can make at home. These homemade shark cupcakes are great for shark theme parties, Sharknado movie theme parties, and of course our favorite Shark Week!
What we love about these shark costume cupcake recipe is that you can use store bought cake mix or your homemade cake recipe.

How to Make Shark Costume Cupcakes
Shark cupcakes ingredients
To make this shark cupcake recipe you are going to need the following ingredients:
white cake mix, any brand
water
vegetable oil
egg whites
white frosting
blue gel food coloring
a sleeve of graham crackers
Wilton black candy melts
 Wilton white candy melts
Small sandwich baggy
Parchment or wax paper
Kitchen scissors
White cupcake liners
Toothpicks
Now that we have all the things we are going to need to make these shark cupcakes let's begin!
Step 1 – Preheat your oven to 350 degrees.
Step 2 – Line 2 12-count muffin tins and add cupcake liners.
Step 3 – In a large bowl combine cake mix, water, vegetable oil and egg whites and mix well.
Step 4 – Pour mixture into muffin pans and fill halfway.
Step 5 – Bake the cupcake batter for about 18- 20 minutes or when toothpick comes out clean.
Step 6 – Remove the cupcakes and set to cool.
Step 7 – Grab your Wilton candy melts, and count 40 of each melts.
Step 8 – In a microwavable safe bowl melt the candy melts in 30-seconds increments, stirring until they are fully melted.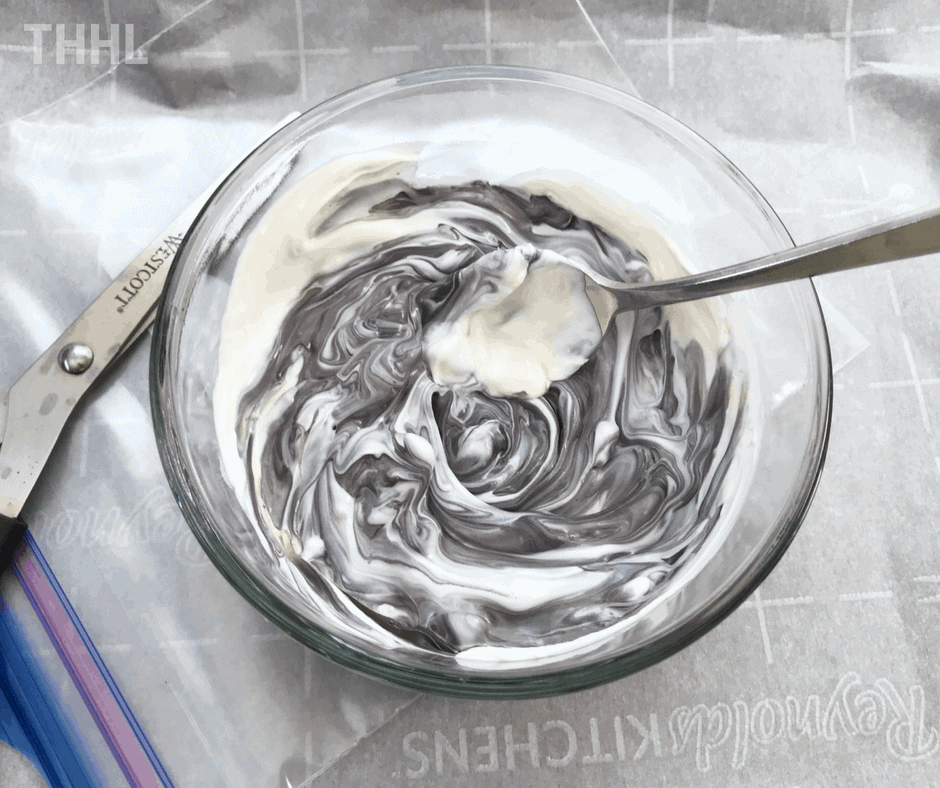 Step 9 – Let the candy melts cool for a few minutes.
Step 10 – Scoop the melted chocolate into a sandwich bag.
Step 11 – Use a large baking sheet and place parchment or wax paper on top of it.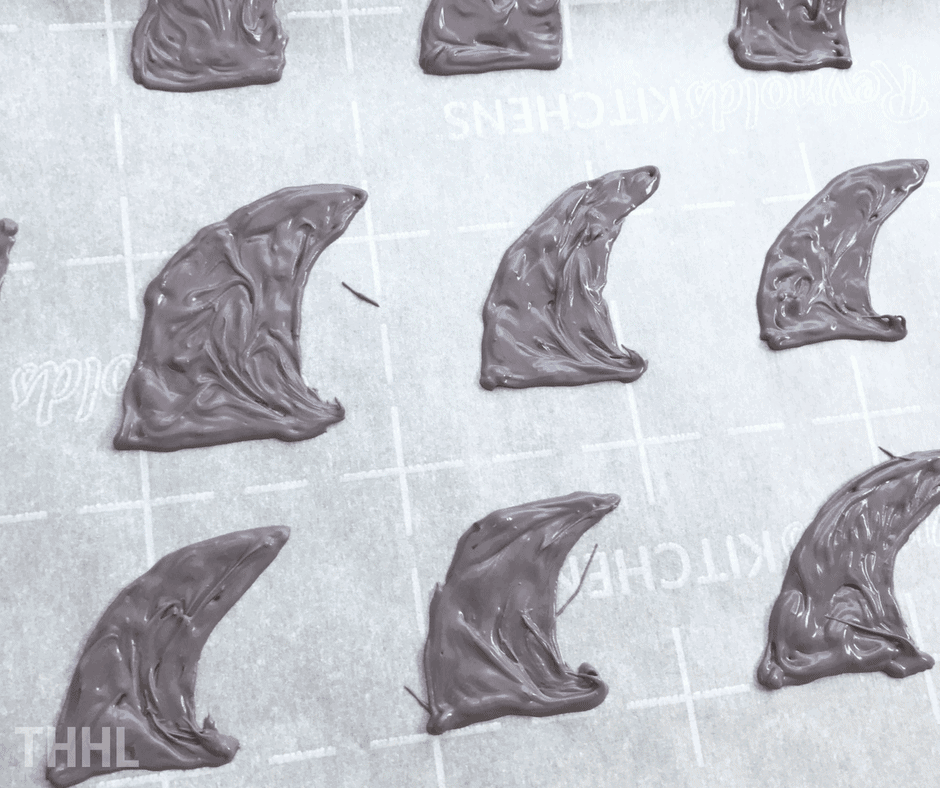 Step 12 – Snip a small corner of the sandwich bag and gently squeeze the chocolate onto the baking sheet outlining a shark fin, about 1-inch size.
Step 13 – fill the middle of the shark fin outline and use a toothpick to fill it in.
Step 14 – Repeat the process 24 times to make 24 fins for each cupcake. I will suggest making extra just in case some breaks.
Step 15 – Let the shark fins set for 30 minutes.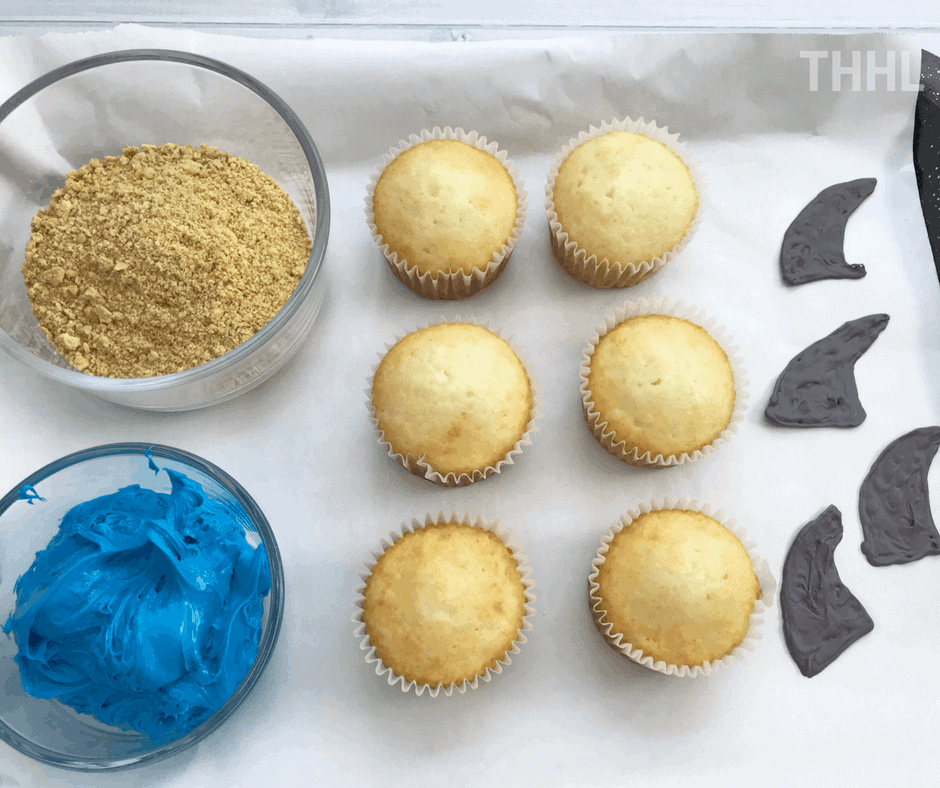 Step 16 – In another bowl add a few drops of blue gel food coloring to the white frosting and mix well.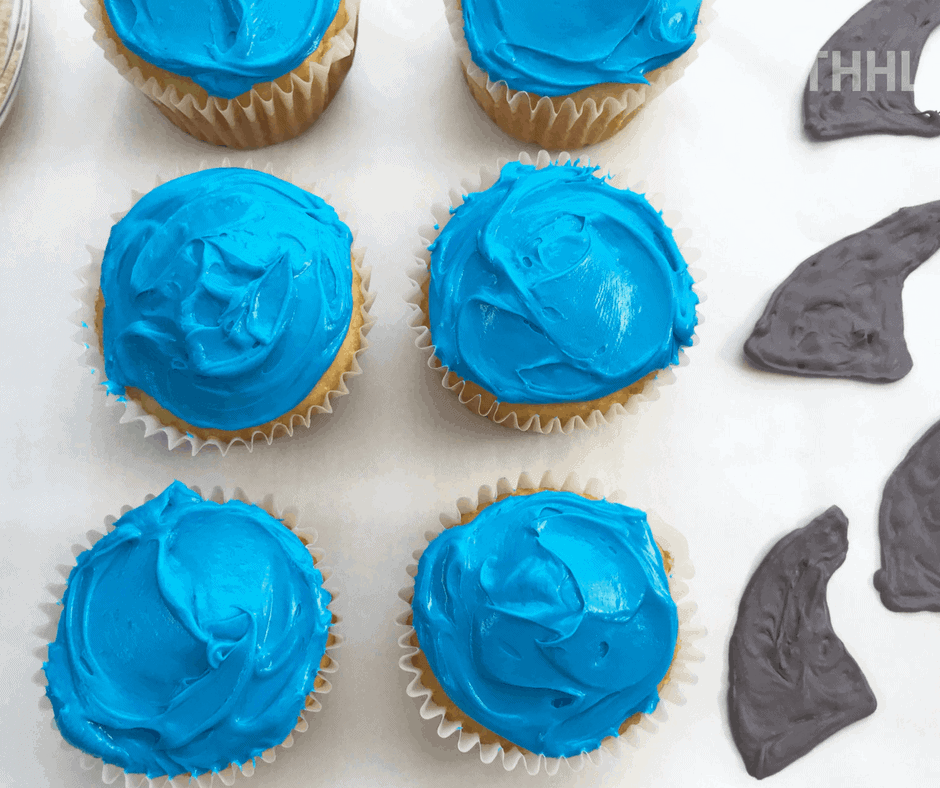 Step 17 – Frost the cupcakes generously with the blue frosting.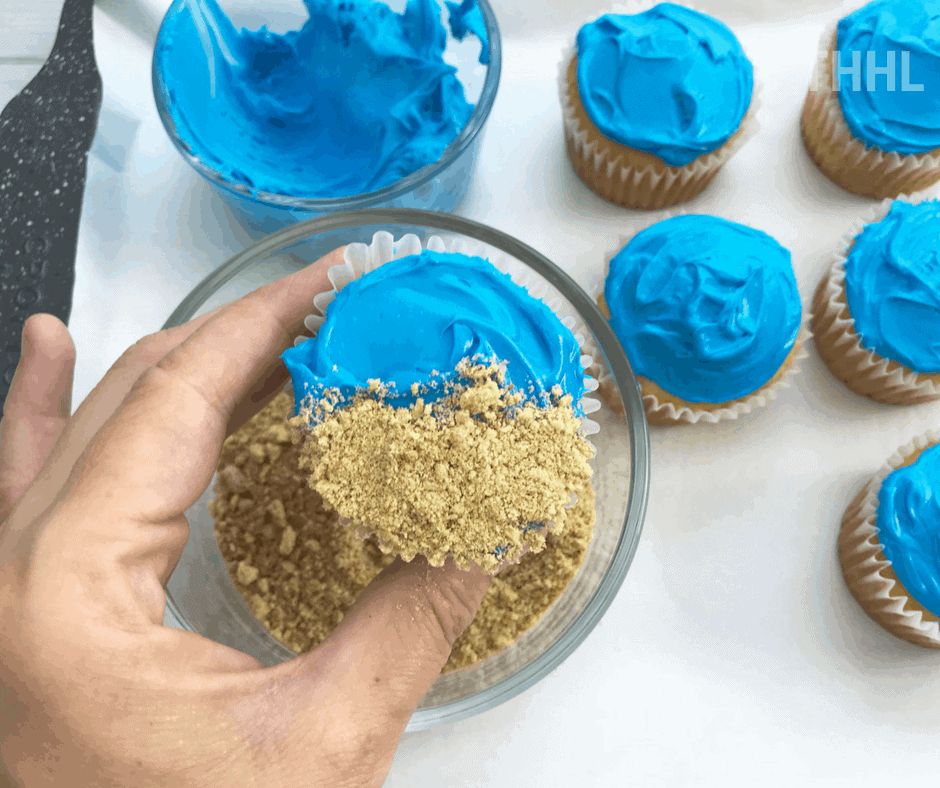 Step 18 – Once you frost the cupcakes take each cupcake and dip it into the crush graham cracker crumbs to make the beach.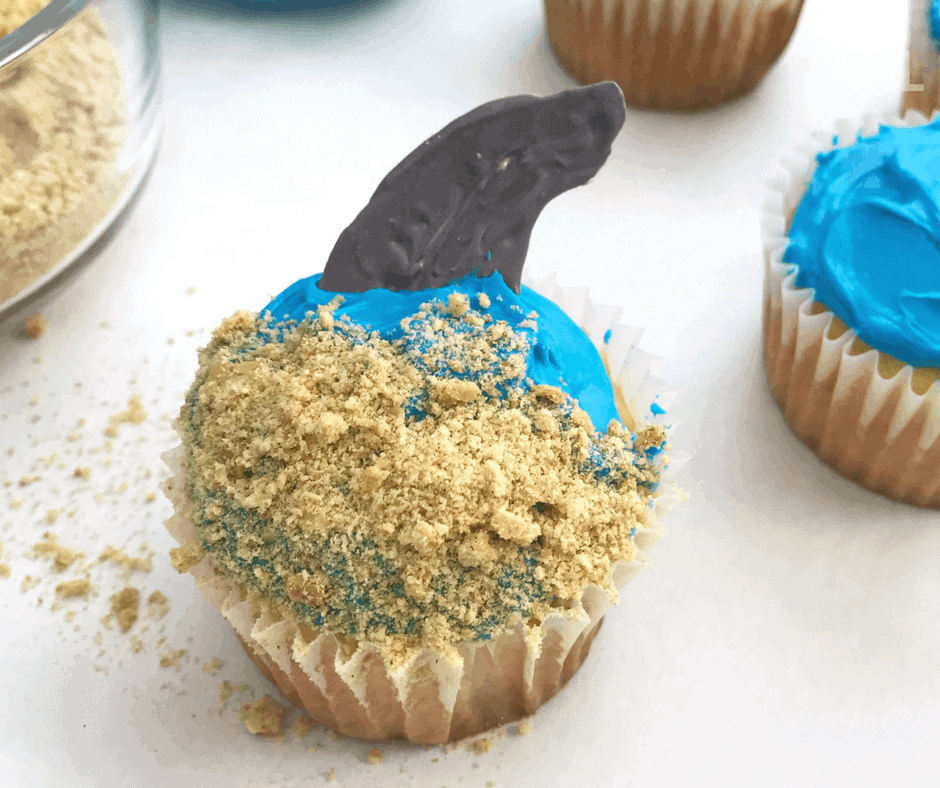 Step 19 – Gently place the shark fin into the blue icing (water). If they don't stank use a toothpick to help it stand.
Step 20 – Repeat the process with all cupcakes.
This recipe makes about 24 cupcakes!

Your Shark Costume Cupcakes are done!
Now you are ready to print and make these shark cupcakes. Enjoy!
Your turn: Now that you read how to make a shark costume cupcakes what are your thoughts and tips?
Love Sharks? Check out these posts:
(Visited 85 times, 1 visits today)