One of the best tricks to get your kids to eat their food is to make it FUN! If it looks exciting and new and interesting, they are more likely to eat it than if it's a plain sandwich like they have every day. So, if you want to turn up your kid's school lunches a notch or two, check out these ideas I've collected from my favorite bloggers across the web. I've broken it down into 3 easy categories – Sandwiches and wraps, Sides, and (of course) Dessert.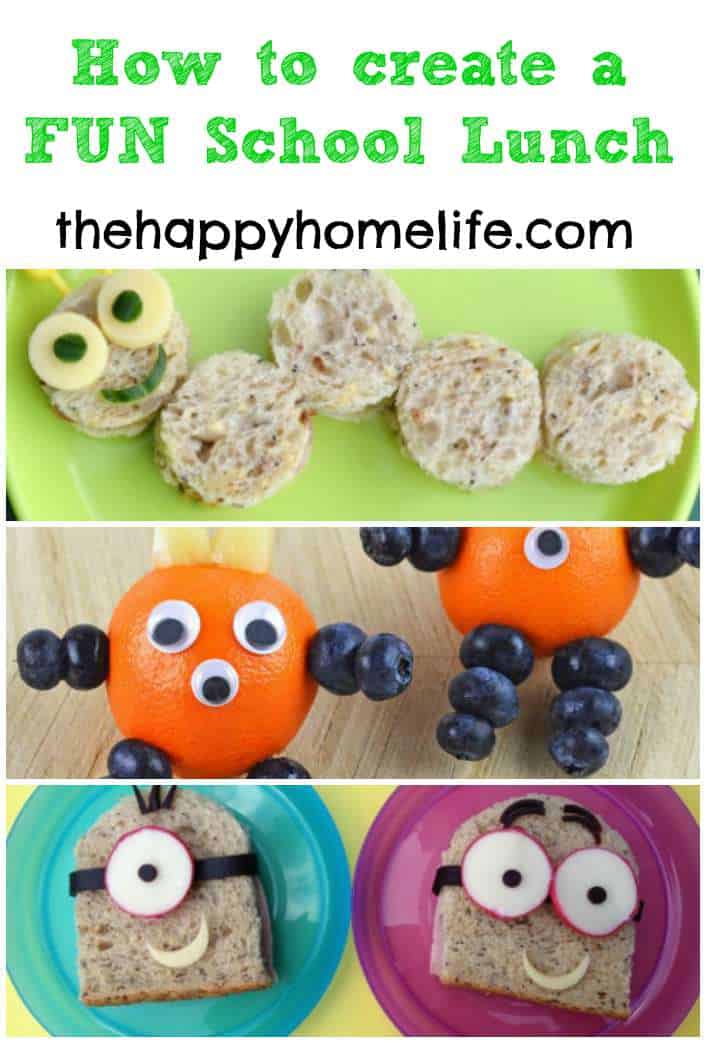 Ways  to Create a FUN School Lunch
The main portion of the lunch meal is always the sandwich or wrap. Here are 8 fun ideas for making sandwiches and wraps fun and delicious.
Sandwiches and wraps
Ham and Cheese Roll Ups from Practical Mommy
Sandwich Skewers from I Love My Disorganized Life
Minion Sandwiches from Eats Amazing
Fireworks Sandwiches from Eats Amazing
Garden Themed Sandwiches from Eats Amazing
Homemade Pepperoni Pizza Rolls from Crazy Adventures in Parenting
Olaf Sandwich from Mom Endeavors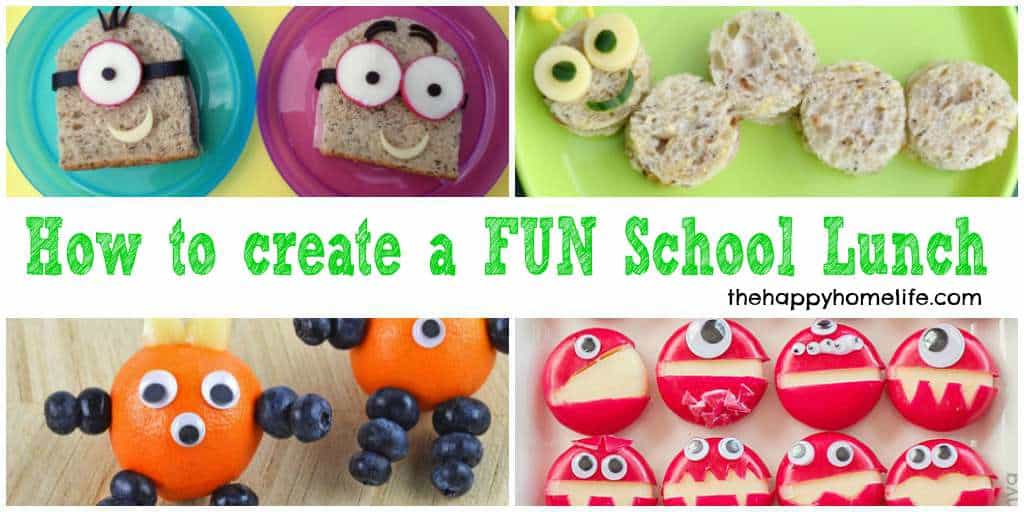 Next up in the school lunch line up are the side dishes. Chips and fruit are always winners but these ideas take chips and fruit to the next level
Sides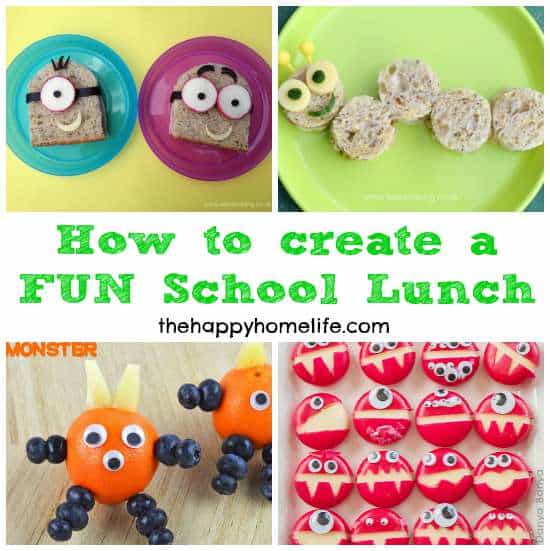 You may not always want to include a dessert with a school lunch, but these were too cute to pass up on this list.
Desserts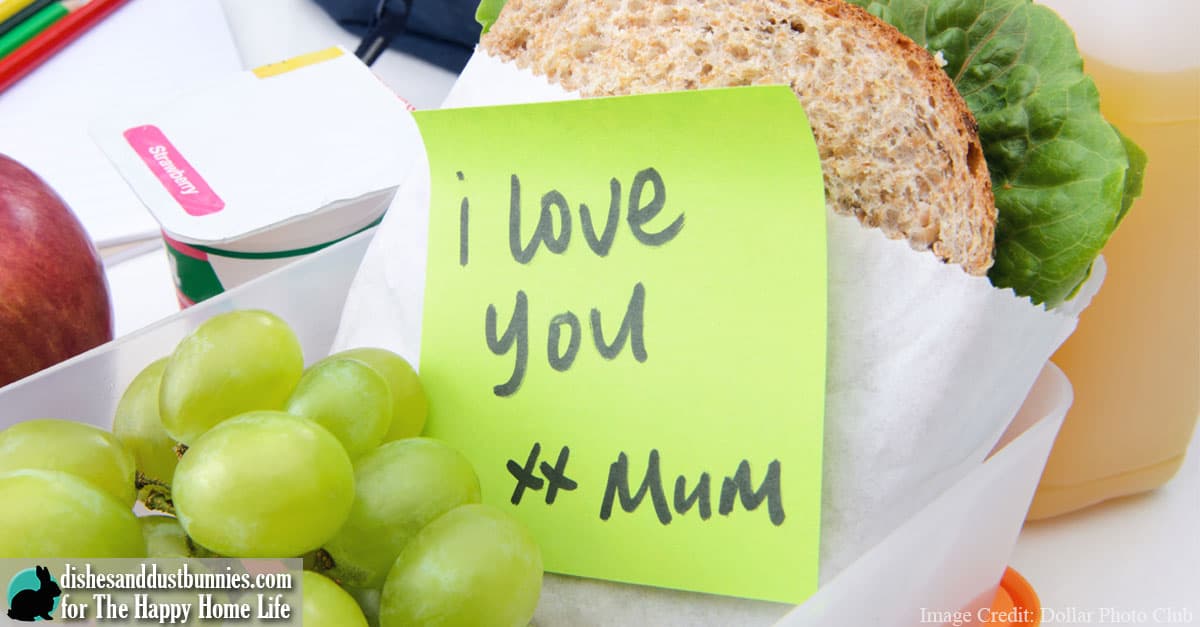 Als,o check out our post on Easy School Lunch Ideas.