Tomatoes are one of the most versatile vegetables, yet we often forget how much potential they possess. Did you know that you can transform an ordinary tomato into a savory, delicious meal with a few simple ingredients?
If you're looking for creative ways to spice up your weekly meals without sacrificing flavor or nutrition, look no further than this irresistible keto buffalo chicken stuffed tomatoes recipe.
It is packed with delicious flavors – think spicy buffalo sauce paired with cooling ranch dressing – and it also fits perfectly within a low-carb lifestyle. Keep reading to learn how to make these tasty stuffed tomatoes!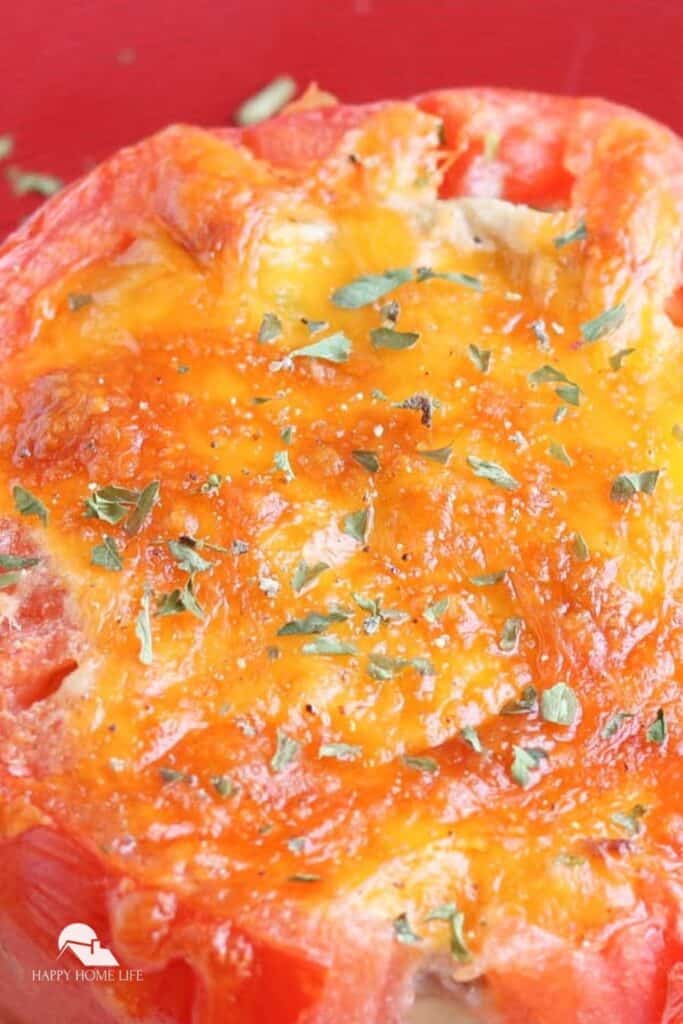 What can you stuff in a tomato?
Stuffed tomatoes are a delicious and visually pleasing way to enjoy the flavors of summer in one delightful bite. The possibilities for what you can stuff into a tomato are infinite. They range from simple combinations like seasonings and cheese to more complex creations utilizing robust ingredients like chorizo and farro.
For a simple stuffed tomato starter, try mixing together fresh herbs from your garden with ricotta or feta cheese and spooning the mixture into a ripe garden or market-fresh tomatoe.
For an elegant spin on stuffed tomatoes, use any combination of finely cubed vegetables, chicken, or ground beef along with wild rice or quinoa for added crunch.
Whether stuffed with the simplest of ingredients or something more creative, stuffed tomatoes bring an extra level of flavor to the plate that will make any meal unforgettable.
How do you hollow out tomatoes?
Cooking stuffed tomatoes is an exciting way to enjoy the delectable flavors of tomatoes. To prepare stuffed tomatoes, you need to hollow out the tomato and discard the seeds. This can be achieved by using a paring knife and cutting off the top of each tomato, creating a near-perfect circle opening. Ensure that you cut shallowly so as not to tear through the other side of the tomato.
Once done, you can use a spoon or your fingers to scoop out any remaining flesh and seeds from the center. With your hollowed tomatoes prepared, you can now fill them with your desired stuffing – herbs, rice, vegetables, or even cheese before baking them in the oven until golden brown.
Let's begin!
How to make Buffalo Chicken Stuffed Tomatoes
Before making this Buffalo Chicken Stuffed Tomatoes, we need to gather our ingredients.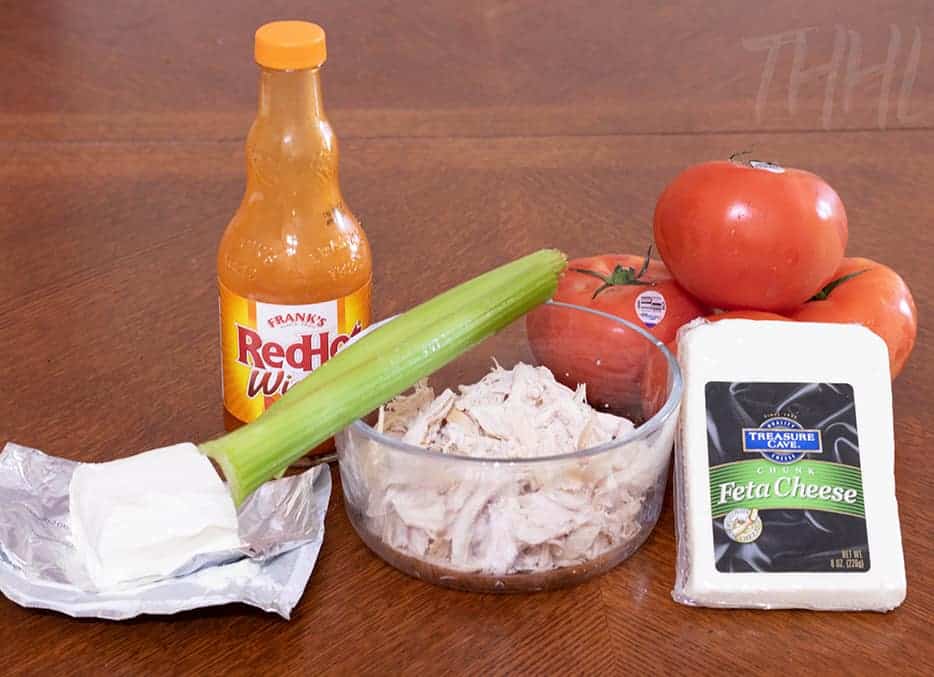 What are the ingredients to make Buffalo Chicken Stuffed Tomatoes?
For this recipe, you are going to need the following:
large tomatoes
cooked chicken
cream cheese
Frank's buffalo wing sauce
celery stalks
feta or blue cheese
Now that we have gathered our ingredients, let's begin!
Follow these steps to make Keto Low Carb Buffalo Chicken Stuffed Tomatoes: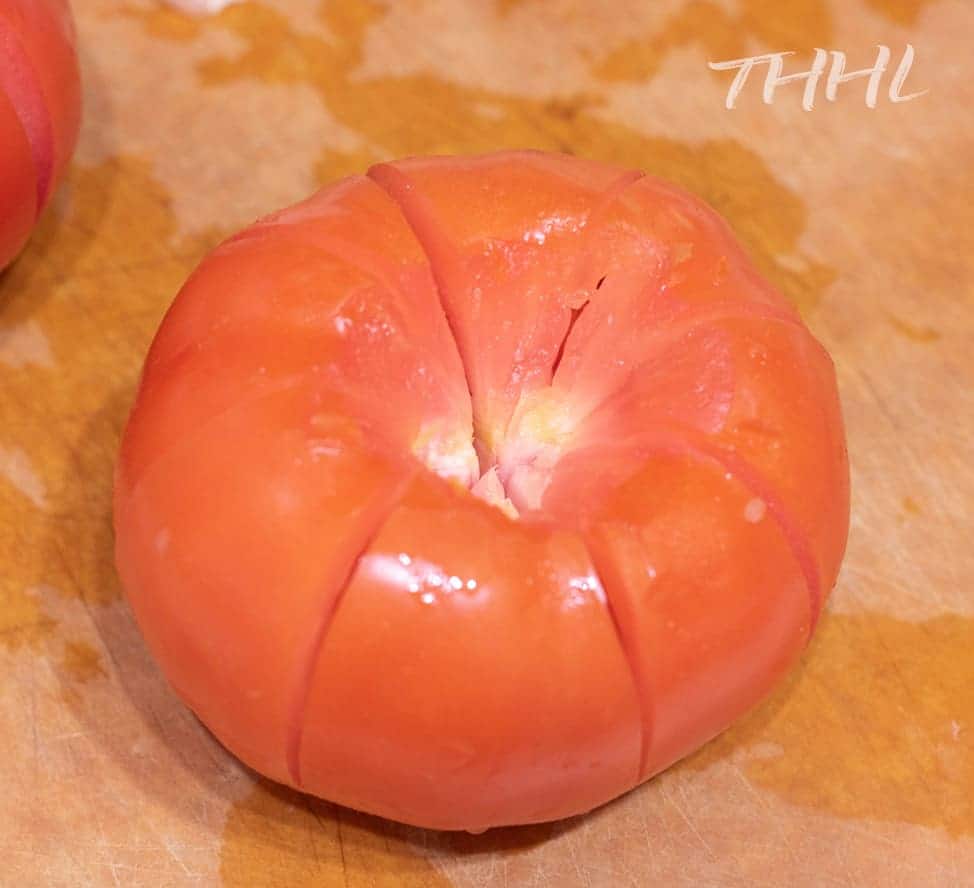 Step 1 – Remove the stem from the tomatoes.
Step 2 – Sliced the tomatoes about 3/4 of the way down into 6th. Enough to open them.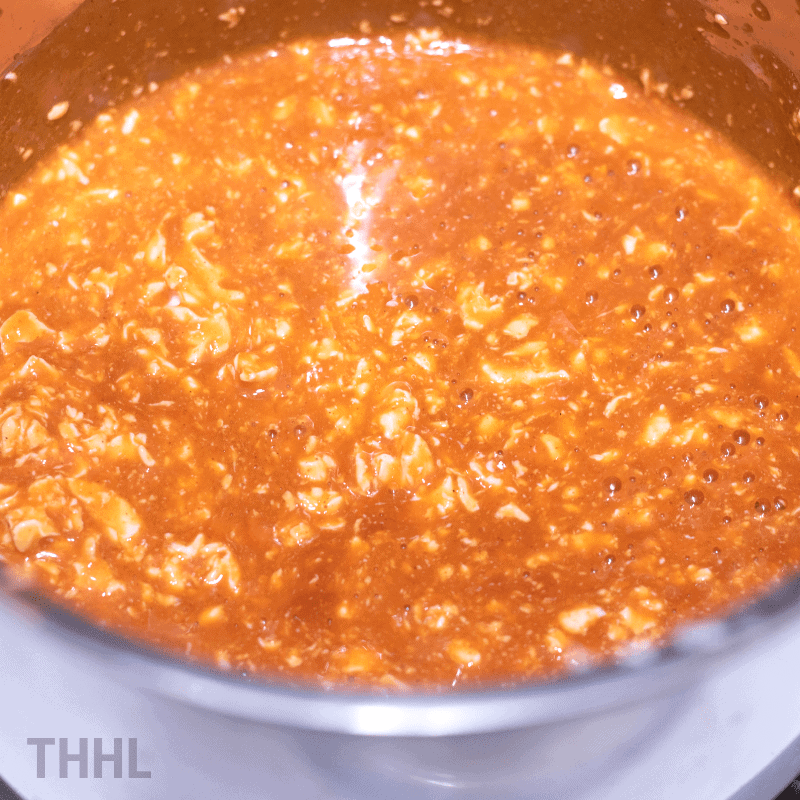 Step 3 – Heat the cream cheese and sauce in a saucepan over medium heat.
Step 4 – Mix well.
Step 5 – Add the celery and the chicken.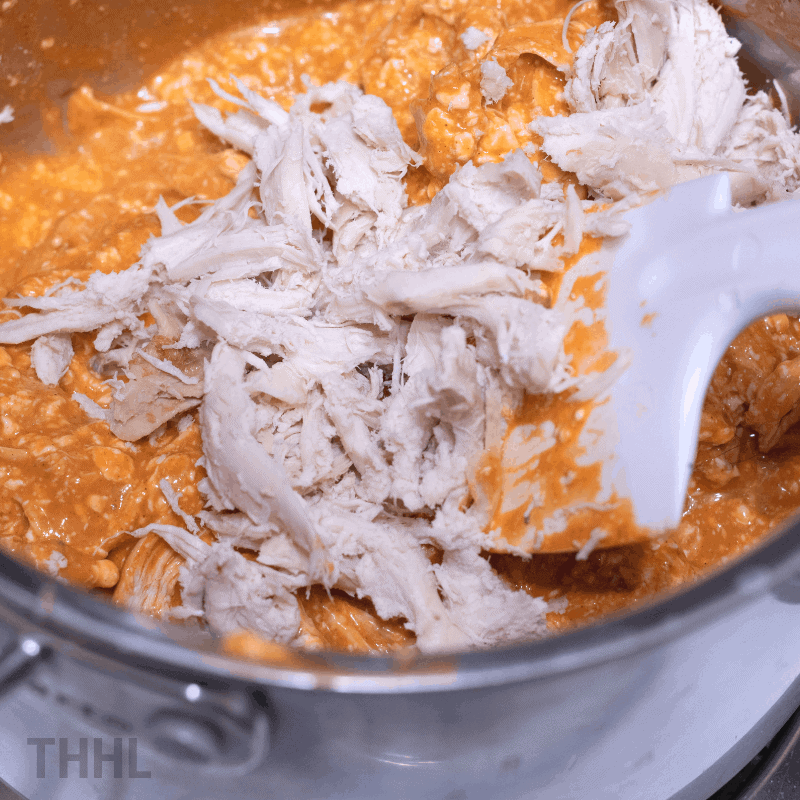 Step 6 – Mix well until chicken is coated.
Step 7 – Scoop the chicken mixture into the tomatoes.
Step 8 – Divide cheese and add over tomatoes.
Optional – Place under broiler for about 5 minutes.

Your Keto Low Carb Buffalo Chicken Stuffed Tomatoes is done!
Buffalo Chicken Stuffed Tomatoes Recipe
You have learned how easy and simple this recipe is. Now it is time to print the exact measurements.
Buffalo Chicken Stuffed Tomatoes Recipe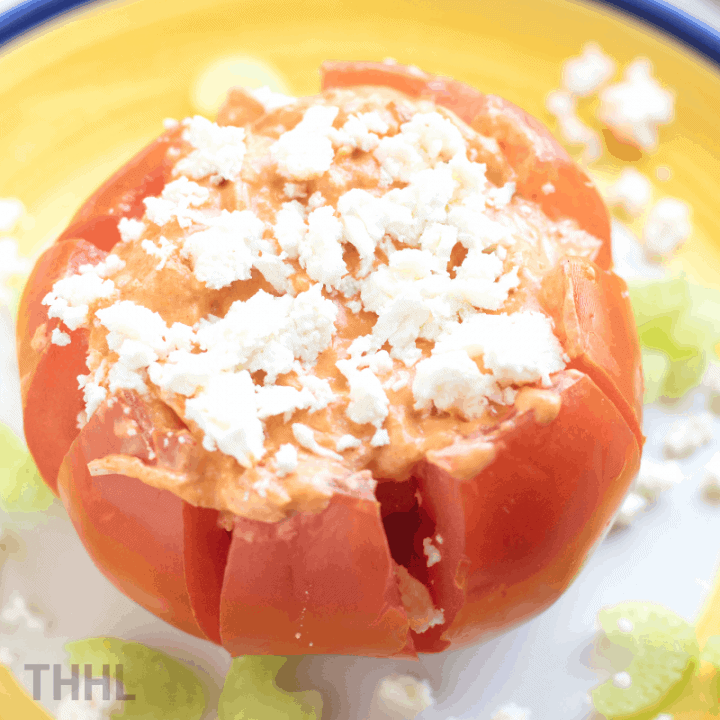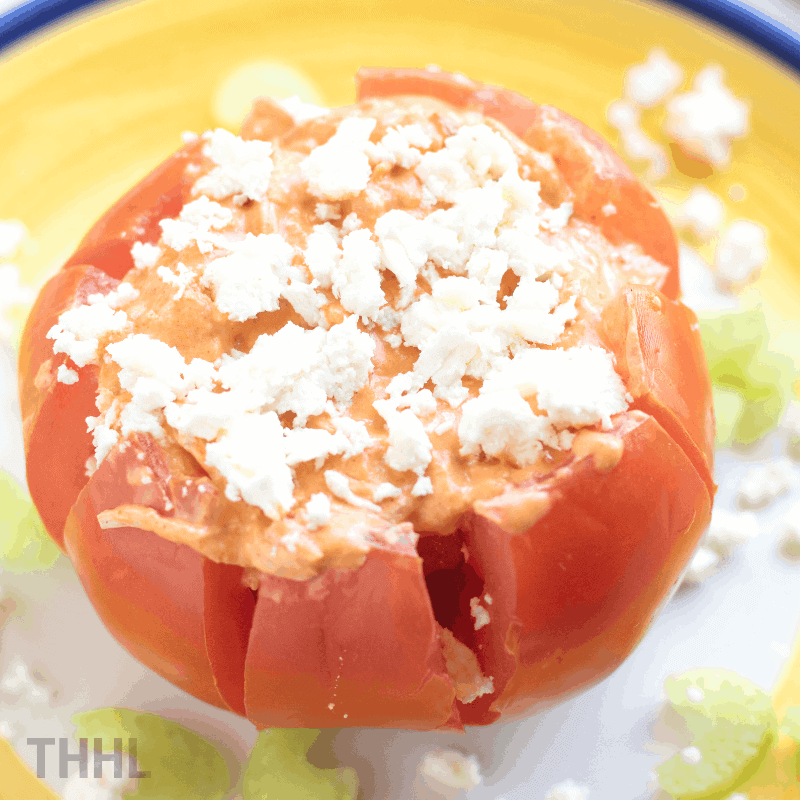 Delicious buffalo chicken stuffed tomatoes that is low-carb and keto-diet friendly.
Ingredients
4 large tomatoes
2 cups cooked chicken, shredded (I.e. rotisserie)
4 ounces cream cheese, softened
½ cup Frank's buffalo wing sauce
2 celery stalks, diced
1/2 cup feta or blue cheese, crumbled
Instructions
Scoop out the stem of tomatoes.
Sliced tomatoes about ¾ of the way down into 6ths, just enough to open them.
In a saucepan, heat the cream cheese and sauce.
Mix until combined.
Fold in celery and then chicken.
Mix until chicken is well coated.
Scoop chicken mixture into tomatoes.
Divide cheese equally over tomatoes.

Notes
Optional, for a hot meal-
Place under broiler until heated, about 5 minutes.
Nutrition Information:
Yield:
4
Serving Size:
1
Amount Per Serving:
Calories:

362
Total Fat:

25g
Saturated Fat:

12g
Trans Fat:

0g
Unsaturated Fat:

10g
Cholesterol:

114mg
Sodium:

1170mg
Carbohydrates:

11g
Fiber:

3g
Sugar:

7g
Protein:

24g
This calculations might not be accurate, please speak with a licensed nutritionist for more information.