Labor Day is a time for everyone to come together, enjoy great food, and celebrate our American workers. But what snacks should you serve your friends and family on Labor Day?
How about some delicious, easy-to-make recipes that will leave all of your guests satisfied? Prepare these quick and tasty snack ideas when celebrating with loved ones this weekend.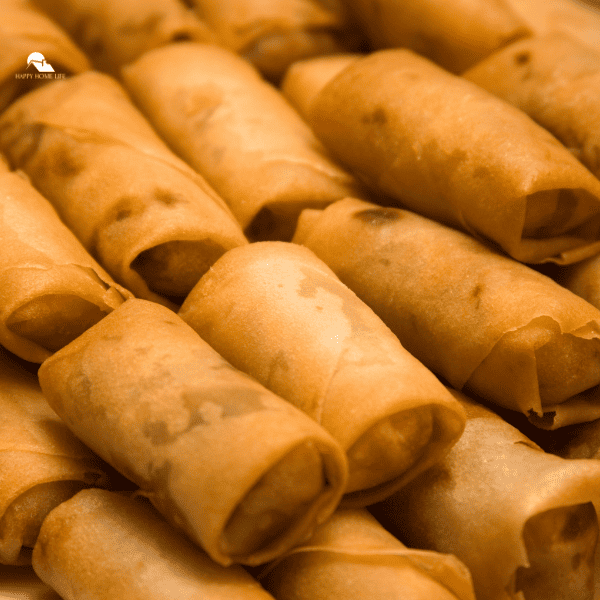 Get ready for the party with these creative Labor Day snack ideas!
Chips and guacamole
Chips and guacamole are a necessary side dish when serving a Mexican entrée on labor day. You'll keep coming back for more because of the guacamole's flavorful seasoning and fresh ingredients.
Grilled vegetables with dipping sauce
In this grilled vegetables with dipping sauce recipe, the natural flavors of the vegetables are boosted with a really easy balsamic marinade to boost up the flavor before grilling, and then an extra-delicious garlic herb dipping oil at the very end.
Deviled eggs
One of my all-time favorite dishes to eat is deviled eggs. It's also one of the finest ways to use up leftover hard-boiled eggs in this easy yet delicious appetizer. A tried-and-true recipe for the ideal tiny snack to complement any meal on labor day.
Caprese salad skewers
These adorable little Caprese skewers are perfect for entertaining because they are light and tasty. It's a chic twist on Caprese salad that will win you a lot of admiration. Despite having a straightforward recipe, these wonderful skewers give a stunning depth of color and cheer to any dinner.
Veggie Spring Rolls
Everyone will enjoy the crunchy, addictive, and cooling Vegetarian Spring Roll on Labor Day. For the ideal labor day snack and appetizer, customize your spring roll with your preferred vegetables. You can also prepare them in bulk and freeze them.
Cheeseburger sliders
The iconic burger flavors we adore are all present in these juicy, cheesy, and meaty Cheeseburger Sliders. These sliders are ideal for snacking on Labor Day because they are quick, simple, and reheat incredibly well.
Smoothie bowls
This smoothie bowl only calls for five readily available ingredients, making it incredibly quick to create on labor day. However, you may personalize it by adding your preferred toppings, such as shredded coconut, chopped fruits, nuts, and seeds.
Grilled Shrimp Skewers
These grilled shrimp skewers can be prepared in advance and then quickly grilled and served. They are flavorful and seasoned with garlic, honey, and spices. It sounds wonderful to have a family snack on labor day outside on your patio as these shrimp skewers cook.
Pulled Pork Sliders
This easy dish for pulled pork sliders makes the ideal labor day snack! A smoky barbecue sauce is added to slow-cooked pulled pork before it is stacked into brioche buns and topped with crunchy, fresh coleslaw.
Loaded Nachos
The best nachos ever are these loaded ones. Each bite is the ideal balance of acidic, spicy flavors with crispy, creamy textures. They are the ideal labor day snack because they are stuffed with gooey queso and loads of fresh toppings.
Tomato Bruschetta
The ideal tomatoes for this easy bruschetta dish with tomato and fresh basil are those that are fresh and at room temperature. It's also essential to give some time so the tomatoes can soak up the salt. The tomatoes get more delicious the longer they sit.
Grilled Corn on the Cob
Find out how to grill corn on the cob to perfection on labor day! You can get perfectly soft, tasty corn with just the proper amount of char by using this recipe. Leave a few inches around each cob of corn as much as you like before grilling it.
Crab Cakes
Both residents and visitors agree that these Maryland crab cakes are delectable. Old Bay seasoning, lemon, parsley, and other seasonings are used in this traditional lump crab cake dish, but the crab flesh itself provides the majority of the taste.
Jalapeno Poppers
These stuffed jalapeno poppers have the spice you want from jalapenos and are filled with a cheddar and cream cheese mixture that is rich, tangy, and helps to temper the heat. Additionally, these are jalapeno poppers that are vegetarian so that everyone can eat them.
Watermelon and Feta Skewers
You should absolutely try some savory watermelon and feta skewers if you haven't before. Your opinion of the flavor of watermelon will be influenced by these skewers. Watermelon tastes so distinct and wonderful when combined with feta and mint pesto!
Cheesy Garlic Bread
Pizza dough baked in the Detroit manner is used to make this tasty cheesy garlic bread dish, perfect on labor day! Being no-knead, the dough is quite simple to create. Even though the recipe does require an overnight rest in the refrigerator, the outcome is homemade garlic bread that is unbelievably chewy and ultra-cheesy.
Sweet Potato Fries
A tasty sweet potato fry is difficult to top. Crispy and well seasoned sweet potato fries are the greatest kind. They do the most delicious job of blending sweet and savory ingredients together! You can make perfectly seasoned, crispy sweet potato fries at home with the help of a secret ingredient and some simple directions.
Stuffed Mushrooms
These cheese, garlic, and sweet onion stuffed mushrooms are very quick and simple to make. These cheesy, garlicky mushroom caps are difficult to stop at just one. Anything can be stuffed into mushroom caps, but a favorite is this decadent mix of melty cheese, garlic, sweet onion, and herbs.
Korean BBQ Beef Lettuce Wraps
Korean beef lettuce wraps are tasty and really simple to make. This snack is done in less than 30 minutes and reheats wonderfully for your labor day planning. The ground beef is delicious, sweet, and a little spicy and tastes like Korean BBQ.
Fried Calamari with Marinara Sauce
For fried calamari, pre-soaking the calamari in milk is one of the secrets to preparing it as tasty as it could be. By doing this, we can prevent the rubbery texture of the squid that we don't want. Making sure your oil is very hot is the other crucial step. You want the calamari to be beautiful and crispy because they cook quickly.
Bacon-Wrapped Dates
These bacon-wrapped dates are quite addictive! One of the best snacks ever, they simply require two ingredients and take around five minutes to prepare. Soft, sweet dates encased in crispy, salty bacon? So simple and irresistible!
Cream Cheese Rangoon
One of the favorite treats to prepare for Labor day is this recipe for cream cheese rangoons! A delectable and well-liked Chinese takeout meal available at your neighborhood Chinese eateries! They are simple to make with little ingredients and so much fun! The filled wontons can even be made in advance, frozen, and then fried the day of serving.
Mini Quiches
A fantastic snack on labor day, this recipe for mini quiches combines shortcrust pastry, eggs, milk, and three delectable fillings: bacon and caramelized onions, cheese and mushrooms, and cheese and chives. These little quiches are a fantastic party snack that can be made quickly and easily and is suitable for all ages and palates.
Homemade Popcorn
Want your popcorn with something other than butter and salt? Consider adding some grated Parmesan cheese as a garnish! Other enjoyable and intriguing toppings include smoked paprika, nutritional yeast, cayenne pepper, taco spice, or curry powder.
Vegetable platter with dip
For your vegetable platter, any vegetable that tastes well raw is perfect. Carrots, celery, broccoli, and cauliflower are all acceptable. Slices of bell pepper, sweet mini peppers, cucumber, radish, cherry tomatoes, sugar snap peas, and any other vegetables you enjoy dipping can also be added.