How much pie for Thanksgiving should I serve? Did you know that Walmart reports that between November 1 and December 25, Walmart sells a staggering 700 pies every minute?
It is not surprising that millions of pies are sold annually in America, given that Walmart has sold roughly 700 pies per minute for nearly two months.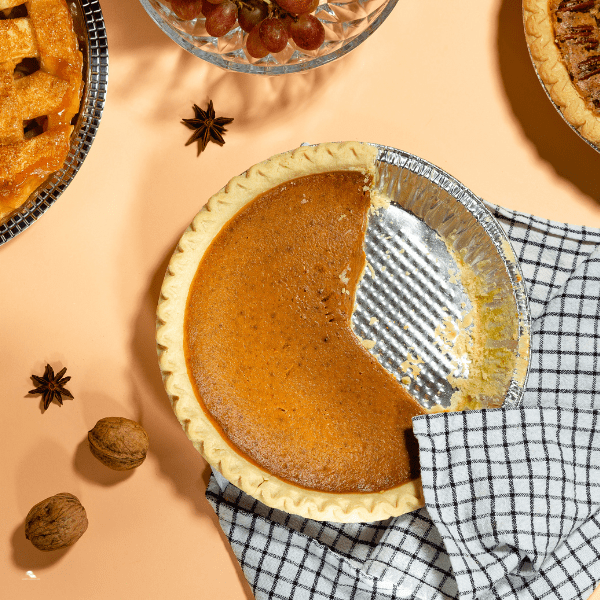 So when it comes to Thanksgiving, one of the most important questions is: how much pie should you make?
Generally, if an 8-inch pie serves about 8 people, you will need two to three pies if you are hosting dinner for 16. However, there are a few things to remember when deciding how many pies to make for your Thanksgiving feast.
First, consider how many people will be attending your holiday meal. If you're expecting a large crowd, you'll want to ensure you have enough pies to go around. But to put it simply, a family should serve one whole pie for every six diners.
Second, think about what type of pie everyone prefers. If you know that your guests are fans of pumpkin pie, make sure to have plenty on hand. However, if you're not sure what kind of pie everyone will like, it's always safe to have various options available.
How many does a 10-inch pie serve?
A 10-inch pie can serve anywhere from 6 to 8 people. This depends on how big the slices are and how much people want to eat. A 10-inch pie is good for a family gathering or a small party. It is also a good size for leftovers.
You might enjoy these posts:
Should I make my own pie for Thanksgiving?
If you're debating whether to make your own pie for Thanksgiving, consider the following. Homemade pies are definitely more delicious than store-bought, and guests will be impressed by your baking skills. However, making a pie from scratch can be time-consuming and challenging. If you're short on time or not confident in your baking abilities, it's probably best to buy a pre-made pie.
Tips on making your own pie
While pumpkin pie is the traditional choice, there are many other delicious options to choose from. Whether you're looking for something classic or something new, here are some tips on how to make the perfect pie for your holiday meal.
Choosing the right recipe is key. There are many great pie recipes out there, so take some time to find one that fits your taste and skill level. Once you have a recipe, read it carefully and ensure you have all the necessary ingredients and supplies.
Making the perfect pie takes practice.
Tips on buying pre-made pie
For many, buying a pie is the most difficult part of Thanksgiving. Pies can be expensive, and there are so many flavors to choose from. Here are a few tips on how to buy a pie for Thanksgiving:
Decide what kind of pies you want. There are many flavors to choose from, so it's important to know what you and your guests like. Do you want apple pie, pumpkin pie, or something else?
Compare prices. Pies can range in price depending on the size, ingredients, and brand. Some stores also offer discounts on pies if you purchase them ahead of time.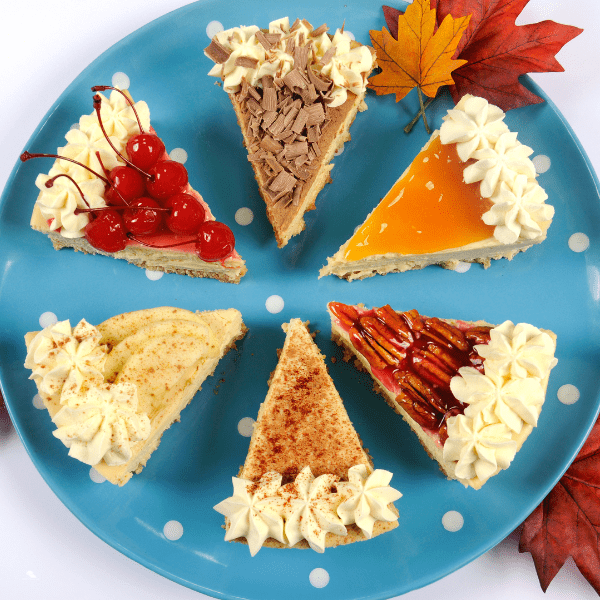 What is the most popular pie served at Thanksgiving?
Thanksgiving is a time for family, friends, and, of course, pie. But what is the most popular pie served at Thanksgiving? A quick survey of family and friends reveals the pies that rise to the top:
This delicious dessert is made with fresh pumpkins, spices, and a flaky crust. There are many ways to make pumpkin pie. Some people like to add a little bit of sugar, while others like to add a little bit of spice. No matter how you make it, pumpkin pie is sure to please everyone at your Thanksgiving table.
You might be astonished to learn that, on Thanksgiving, Americans consume almost 50 million pumpkin pies, which is more than they consume turkey.
Apple pie
Apple pie is a classic dessert for Thanksgiving. There are many different ways to make apple pie, but the most important part is the filling. The filling is made with apples, sugar, cinnamon, and nutmeg. The dough is also important, and it should be flaky and golden brown.
Pecan pie
Pecan pie is a staple for many Thanksgiving celebrations. This dessert is often made with a sweet filling and a crunchy crust. Pecan pie can be served with whipped cream or ice cream and is a favorite among both kids and adults.
Chocolate cream pie
There are many different recipes for a chocolate cream pie, but they all start with a flaky pie crust filled with creamy chocolate filling. The filling is usually made from milk, heavy cream, sugar, eggs, and cocoa powder. It's important to use high-quality ingredients in this recipe to make the finished pie delicious and beautiful.
Cranberry pie
Cranberry pie is not only delicious, but it is also beautiful. The deep red filling is surrounded by a flaky crust and topped with a dollop of whipped cream. It is the perfect way to show your guests how thankful you are for their company.