What to serve on Thanksgiving besides turkey? Let's find out! Thanksgiving is a holiday that is all about family, friends, and food. While turkey is the traditional main dish for Thanksgiving, there are plenty of other delicious options to choose from. Here are a few ideas for what to serve on Thanksgiving besides turkey.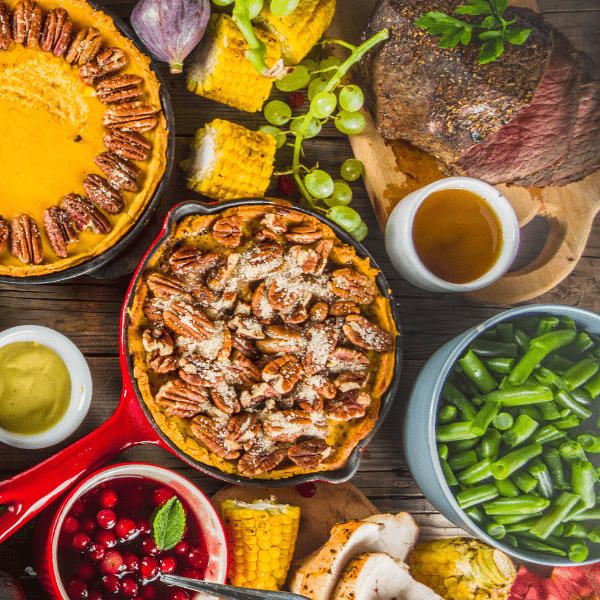 What to Serve on Thanksgiving Besides Turkey?
Vegetables
Choose a main dish that feels different from the sides if you're replacing the turkey with a vegetable. A platter of stuffed squash should be brought out; this mixed grain stuffed acorn squash is quite lovely topped with a pomegranate relish. Alternatively, place a whole roasted head of cauliflower in the middle of the table with a tasty sauce nearby.
Ham
Many Americans enjoy the salty, smoky flavor of ham and the way it pairs with other Thanksgiving dishes. Ham can be roasted, baked, or smoked, and is often glazed with a sweet sauce. If you're looking for something different to serve this Thanksgiving, consider ham!
Seafood
Seafood is a great option for those looking to switch things up. Not only is it delicious, but it's also relatively easy to prepare. Here are a few seafood-based dishes that are perfect for Thanksgiving:
Roasted salmon with cranberry sauce: This dish is healthy and flavorful. The salmon is roasted to perfection and paired with a tart and sweet cranberry sauce.
Shrimp scampi: This classic dish is always a hit. It's simple to make and can be served as an appetizer or main course.
Crabcakes: These crispy cakes are loaded with fresh crab meat and make a great addition to any Thanksgiving feast.
Roasted tenderloin
Tenderloin is among the most delicate beef and pork cuts, as its name suggests. Additionally, it cooks quickly and presents beautifully when sliced and garnished with roasted vegetables and herbs. Just salt and pepper, together with a fantastic herb or horseradish sauce, are delightful on a tenderloin of high quality.
Roast leg of lamb is a delicious and easy way to show your Thanksgiving guests how much you care. Start with a good quality leg of lamb. You want a nice, fatty piece of meat that will be tender and juicy when cooked.
Crown pork roast
This elegant entree is sure to impress your guests and leave them feeling thankful. You'll need a bone-in pork loin roast and some kitchen twine to make a crown pork roast. Season the roast with salt, pepper, and your favorite herbs, then tie it into a circle. Roast in a preheated oven until cooked through.
Spiced brisket
Brisket is a flavorful cut of meat that's perfect for feeding a crowd, and when it's seasoned with a blend of aromatic spices, it makes for an impressive and mouth-watering main dish. Best of all, this recipe is easy to prepare and can be made ahead of time, so you can relax and enjoy your holiday feast stress-free.
Many people believe that lasagna is a good choice for Thanksgiving because it can be made ahead of time and reheated, it feeds a large number of people, and it is a hearty dish that will satisfy everyone's appetite.
Other birds
There are times when roasting a whole turkey is simply too much—too much work, time, and perhaps even food. To make a more elegant plated supper for smaller groups, replace the turkey with chicken, Cornish game hens, or fill and roast individual quails for every visitor.
This magnificent, flavorful rib roast is ideal for a get-together. The secret? is a mixture of herbs, shallot, garlic, and anchovies in butter. Before roasting, half of it is spread all over; the remaining half is rolled into a log, chilled, and then cut into medallions to go with each slice of beef.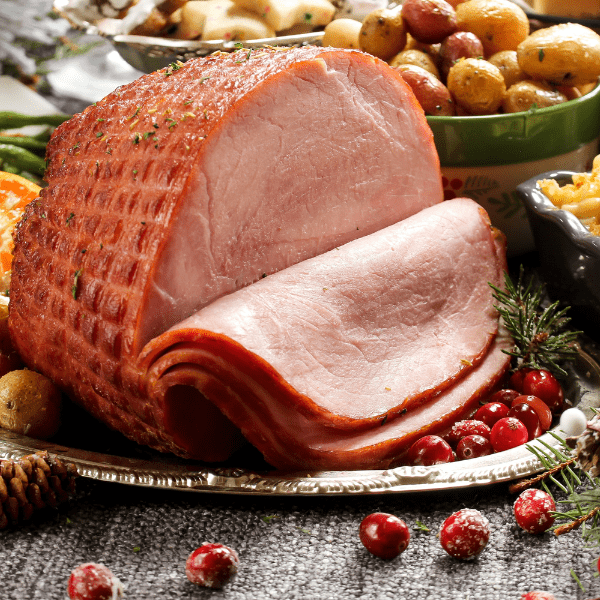 What are other meats good for Thanksgiving?
Other meats are sometimes overlooked for Thanksgiving, but there are many reasons to consider them. Turkey is not the only option; other meats can be just as delicious.
Pork
For starters, pork is extremely versatile. It can be roasted, grilled, or even slow-cooked in a Crockpot. No matter how you prepare it, pork is sure to please your guests. Here are a few of our favorite pork recipes for Thanksgiving.
This roasted pork loin from Cooking Light is easy to prepare and makes a beautiful presentation. The pork is rubbed with a mixture of sage, thyme, and garlic, then roasted until it's tender and juicy. Serve it with your favorite holiday side dishes for a complete meal.
If you're looking for something a little different, try this apple-glazed pork roast from Food & Wine. The sweet apple glaze pairs perfectly with the savory pork, and the rosemary sprigs add a touch of holiday flavor.
Lamb
Lamb is a delicious and elegant turkey alternative that will impress your guests. This herb-roasted rack of lamb is easy to make and full of flavor. Plus, it looks impressive when you put it on the table. This slow-cooked lamb shank is perfect if you're looking for something a little heartier. It's fall-off-the-bone tender and will have your guests coming back for seconds.
Beef
From traditional roast beef to more unique dishes like beef brisket, there is something for everyone at the table. Here are some of the best beef recipes for Thanksgiving.
For a classic Thanksgiving dinner, roast beef is always a good choice. This recipe from Martha Stewart is simple and delicious and will leave your guests asking for seconds. For something a little different, try this recipe for smoked beef brisket from Bon Appétit. It's sure to be a hit with all the meat lovers at your feast. And for a vegetarian-friendly option, try this recipe for seared flank steak with roasted vegetables. It's hearty and filling and packed with flavor.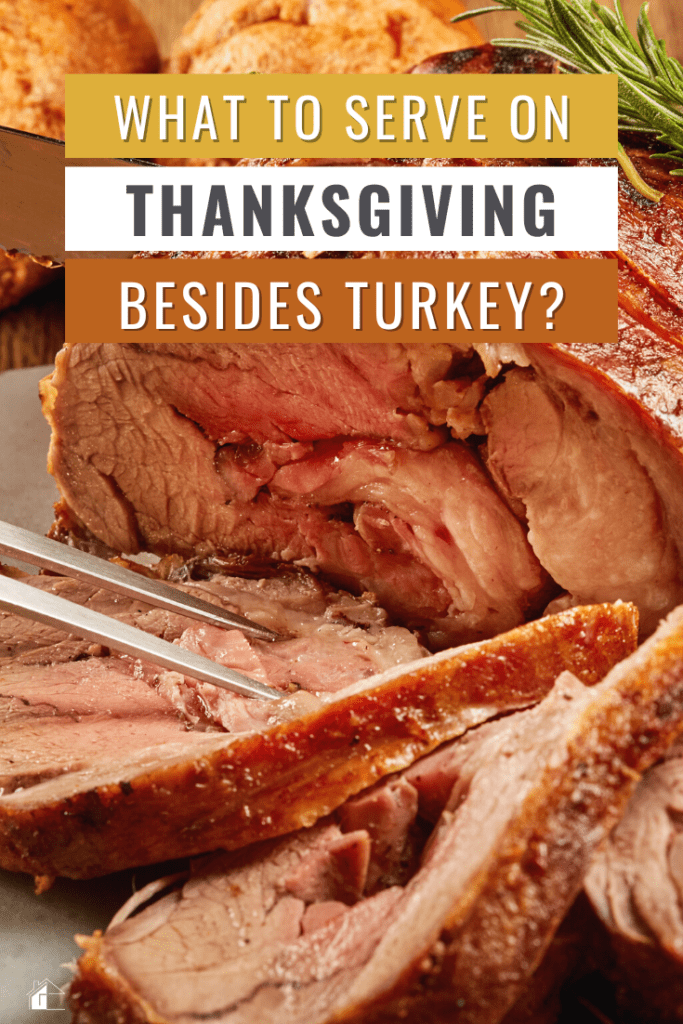 What's an alternative to Thanksgiving dinner?
There are plenty of options if you're looking for an alternative to traditional Thanksgiving dinner. You could have a picnic lunch or go out to eat at a restaurant. If you're cooking for a smaller group, you could make a turkey breast or a vegetarian lasagna.
And don't forget about dessert! There are lots of delicious pies and cakes that can be made without using any animal products. Whatever you do, make sure to enjoy your time with family and friends.