These Halloween Mason Jar crafts are lots of fun to make. All of these jar crafts are perfect for decorating your home or classroom.
You can fill them up with candy, pop a candle, or use them as a simple decoration. Halloween is such a fun time of year; these projects are just oozing with fun and creativity.
These crafts refer to Mason jars, but you can use any basic glass or even plastic jar you have on hand. It's a great way to recycle jars and bottles. Try different sizes and shapes of jars for different effects. Can you create your own variation of a Halloween jar?
Related posts: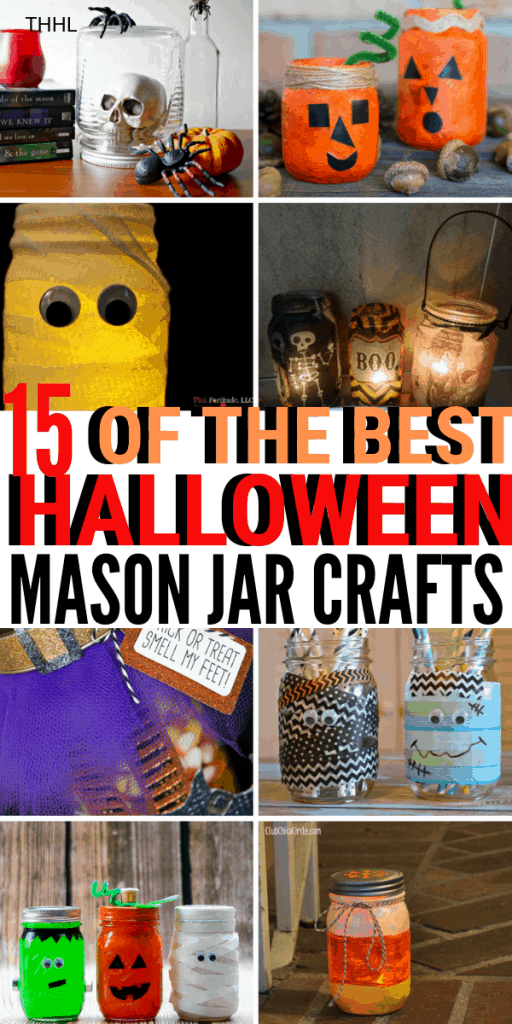 How to make Halloween Mason Jar crafts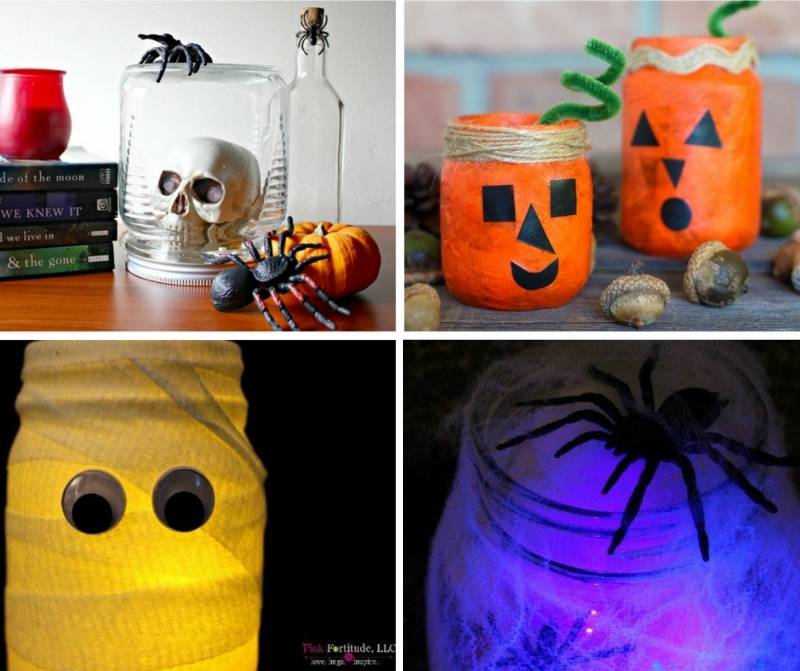 Skull In a Jar Halloween Craft – You will need a plastic skull prop or a small Halloween trinket for this craft.
Jack O Lantern Luminaries – Another hands-on project great for little kids.
Mummy Mason Jar Craft – Fill this one with Candy or sweets for a quick gift idea.
Spooky Spider Jar Mason Jar Crafts for Halloween – For this DIY Halloween mason jar project, you will need plastic spiders, cotton balls, glow sticks, and a little creativity.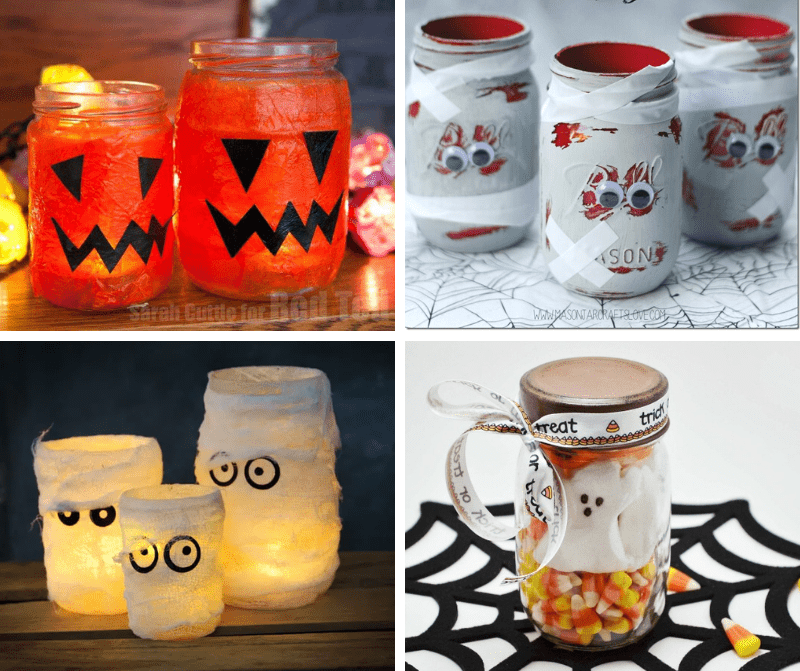 Quick Halloween Lanterns- A quick and easy Halloween project for little kids.
Zombie Mason Jars This is a unique craft. I mean, who has seen a Zombie jar before?
Halloween Mason Jar Craft – This DIY Halloween mason jar craft is made using dollar store craft.
Mummy Halloween Luminaries – Check out these cute luminaries and so easy to make.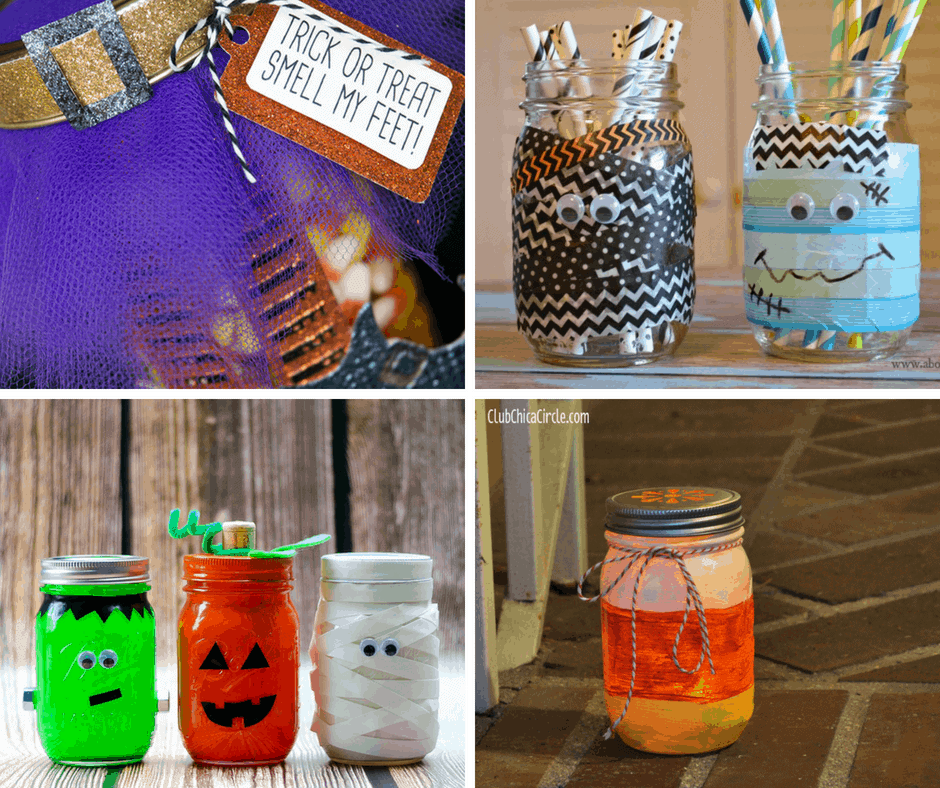 Smell Your Feet Witch Candy Jar – You can complete this Witches jar with some bright purple tulle.
Washi Tape Halloween Jars- Such a fun way to use Halloween-themed Washi tape.
Frankenstein And Mummy Jars- Frankenstein a Mummy and a Pumpkin, it's a trio of Halloween.
Candy Corn Mason Jars- Such a simple project but so cute.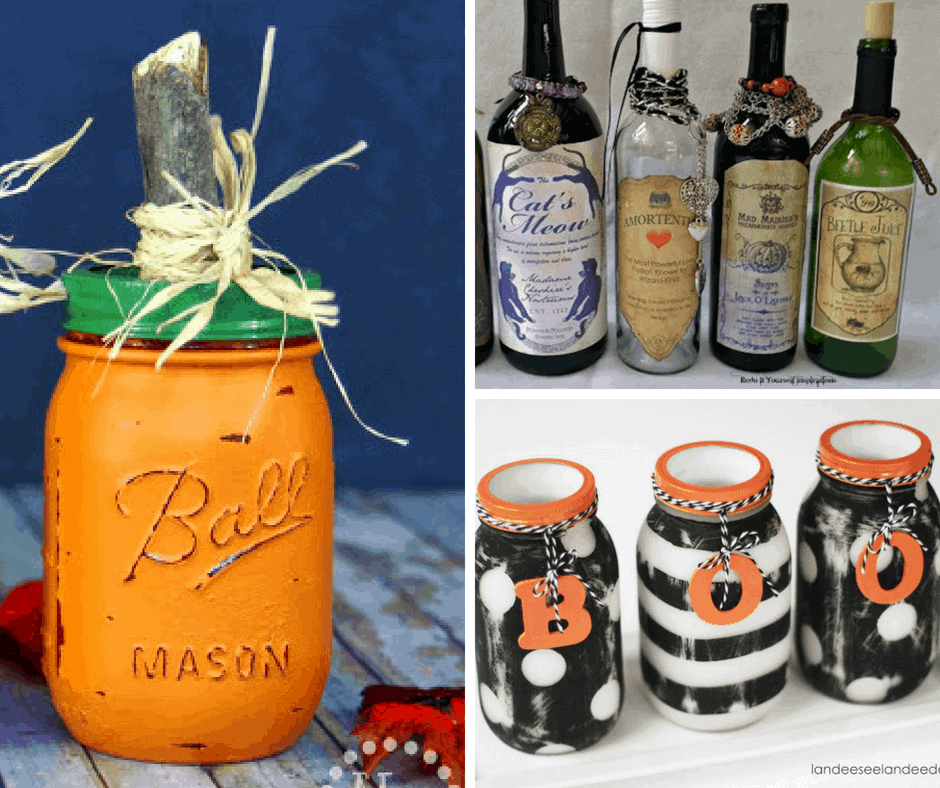 Pumpkin Jars With Stick Stem – A great rustic Halloween project for a country theme.
Apothecary Jars and Bottles – Print off labels and use recycled jars and bottles to create these.
BOO Halloween Jars – This set of jars makes for inexpensive word art for your Halloween decorations.