Do you have a family meal night at home? Or maybe you're thinking of starting one but don't know where to start? Why not try homemade pizza! Pizza tends to be a universal favorite for kids and adults alike. You can make it at home, as a family, to make the evening even more special. Don't let the thought of making homemade pizza intimidate you. I've found 15 homemade pizza ideas that are easy and simple to get started with.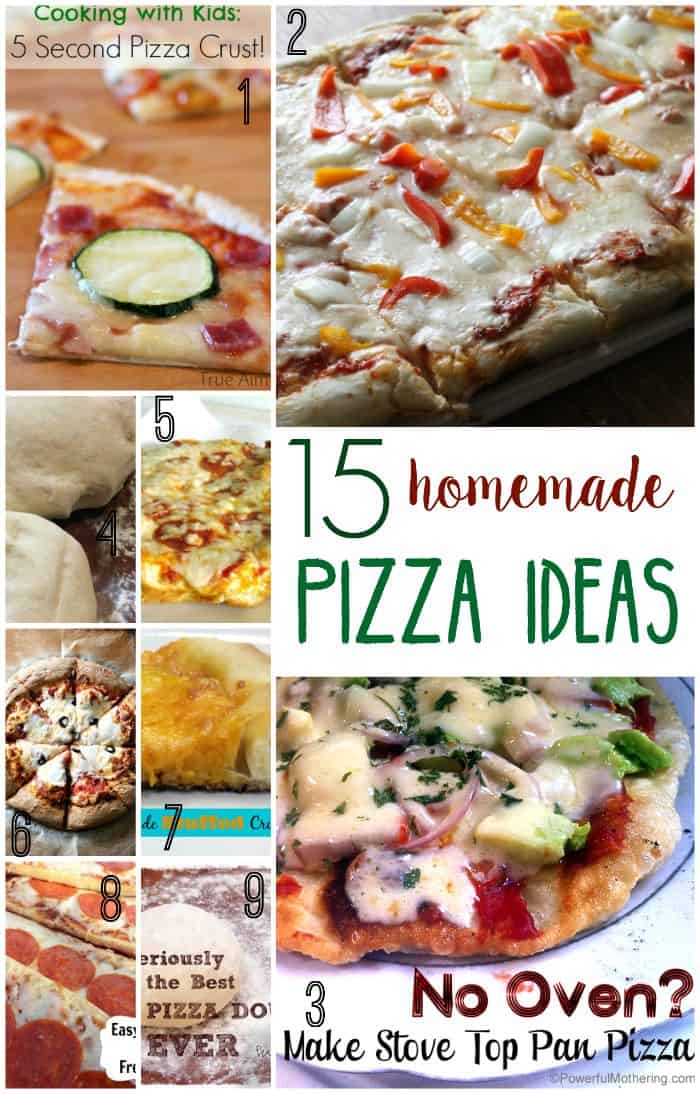 Some of these are homemade pizza dough ideas to get you started. Because while you could buy a store bought crust, why not get the kids involved with the entire process? Involving your kids in the cooking process is a great way to make memories. Even if it's just choosing the toppings and putting them on the pizza, you can involve your younger children as well.
Of course this can also get messy, but messy is also fun. And if you want to sneak in some math, go for it! Having kids get involved in the cooking process is a great way to bond.
Does your family enjoy pizza? Which one of these homemade pizza ideas do you think they would enjoy the most?