Thanksgiving is just around the corner, and you know what that means—time for family, gratitude, and let's not forget, a feast that leaves everyone unbuttoning their pants! But before you start stressing about cooking up a storm, let's add a fun twist to this year's menu. Ever notice how many scrumptious Thanksgiving dishes start with the letter "S"? No? Well, buckle up, buttercup, because we're diving into a delicious list of Thanksgiving foods that not only start with "S" but will also have your guests saying, "Seconds, please!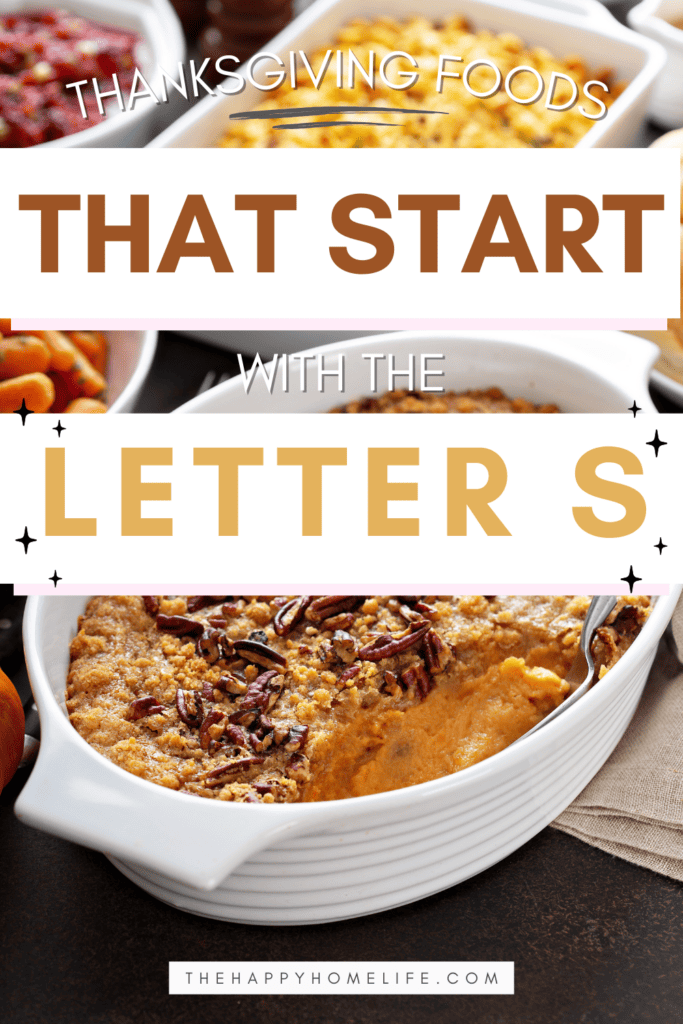 Sweet Potato Casserole
Hold onto your oven mitts, because Sweet Potato Casserole is up next, and it's a showstopper! This dish is the perfect blend of sweet and savory, and it's as Southern as sweet tea on a porch swing.
Now, let's talk toppings. Are you Team Marshmallow or Team Pecan Crumble? Either way, you're in for a treat. The marshmallows turn gooey and slightly crispy, while a pecan crumble adds a nutty crunch that's to die for.
And guess what? You can make this dish ahead of time! Just assemble, refrigerate, and bake on the big day. Trust me, this casserole will have everyone at the table singing your culinary praises!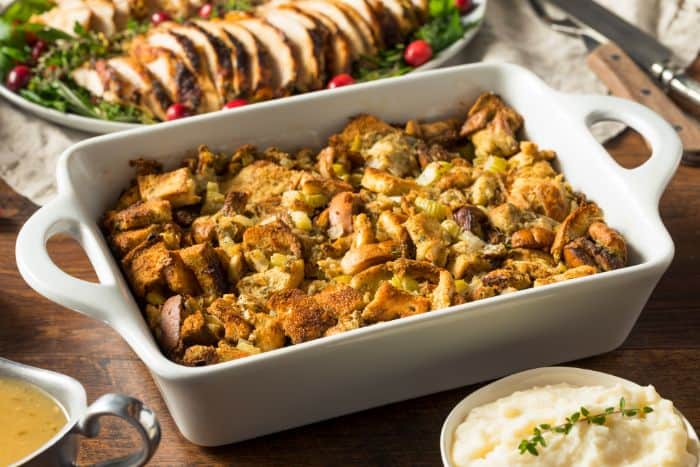 Stuffing
Ah, stuffing, the ultimate Thanksgiving side dish that often steals the turkey's thunder! Whether you call it stuffing or dressing (that's a debate for another day), this dish is the epitome of comfort food. You can go classic with a traditional bread stuffing, jazz it up with some sausage, or even opt for a cornbread version that screams Southern charm.
The best part? You can cook it inside the turkey for that extra infusion of flavor, or make it separately in a casserole dish if you're worried about cooking times. Either way, it's the dish that everyone sneaks another spoonful of when they think no one is looking.
And let's be honest, what's Thanksgiving without a heaping serving of stuffing, right?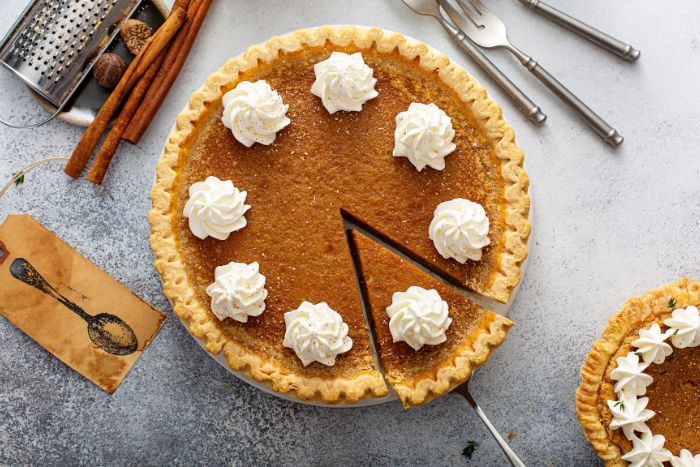 Sweet Potato Pie
Move over, pumpkin pie—there's another orange-hued dessert vying for the spotlight! Sweet Potato Pie is the unsung hero of Thanksgiving desserts, and it's about time it got its due. This pie is a staple in many households, especially if you have Southern roots.
The spices are what make this pie truly special. We're talking cinnamon, nutmeg, and a dash of allspice to give it that warm, autumnal flavor. And let's not forget the buttery, flaky crust that holds it all together.
If you've never tried Sweet Potato Pie before, this Thanksgiving is your chance to wow your guests with something a little different but oh-so-delicious!
Squash
Whether you're a fan of butternut, acorn, or even spaghetti squash, this versatile veggie can be roasted, mashed, or turned into a delightful casserole.
Imagine slices of butternut squash roasted with a drizzle of olive oil, a sprinkle of salt, and a dash of cinnamon. Or how about a creamy acorn squash soup as a starter?
Not only does squash add a pop of color to your table, but it's also packed with nutrients like Vitamin A and fiber. It's like Mother Nature's way of saying, "Hey, have some comfort food, but make it healthy!"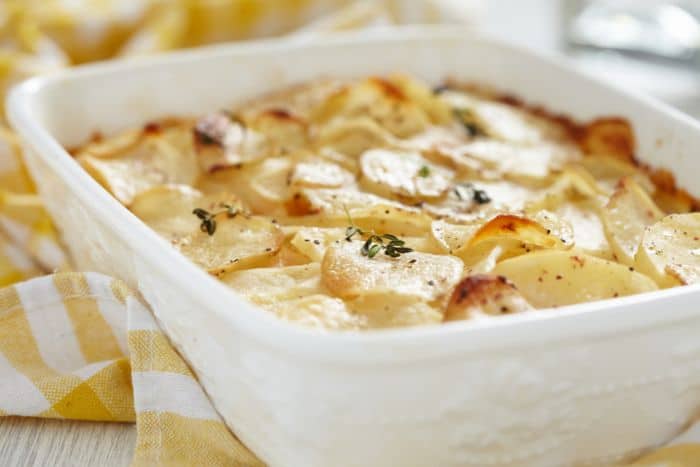 Scalloped Potatoes
If you're looking to elevate your potato game this Thanksgiving, look no further than Scalloped Potatoes!
These aren't just any potatoes, my friends. We're talking layers of thinly sliced spuds, bathed in a creamy, cheesy sauce, and baked to golden-brown perfection. The key here is to slice those potatoes nice and thin for the best texture. And let's not forget the cheese—Gruyère, cheddar, or even Parmesan can add that extra oomph.
Pair it with turkey, ham, or even a vegetarian main, and you've got yourself a side dish that screams sophistication without forgetting its comfort food roots.
Smashed Potatoes
Alright, let's get a little rustic with Smashed Potatoes! These are like the cool, laid-back cousin of mashed potatoes. Boil 'em, smash 'em, and then roast them to crispy-edged glory. The insides stay fluffy and tender while the edges get that irresistible crunch.
Want to kick it up a notch? Flavor them with garlic, fresh herbs like rosemary or thyme, or even a sprinkle of grated Parmesan. These potatoes are so good, they might just give your turkey a run for its money.
And the best part? They're super easy to make, leaving you more time to enjoy the festivities.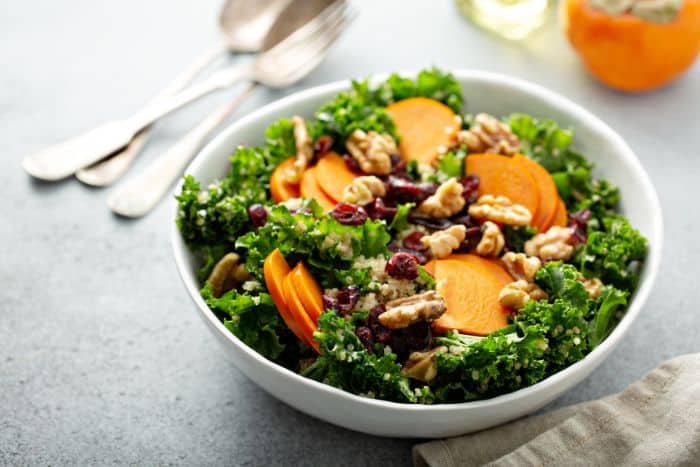 Salad
Who says Thanksgiving has to be all about the heavy, carb-loaded dishes? Let's hear it for Salad, the unsung hero that brings a refreshing crunch to our festive feasts! Whether you're whipping up a cranberry walnut salad with a zesty vinaigrette or keeping it simple with mixed greens and a light lemon dressing, a salad is the perfect palate cleanser.
It's like a little oasis of freshness amidst a desert of delicious decadence. Plus, it's a great way to sneak in some veggies for the kiddos (and let's be honest, some adults too!).
So go ahead, add a splash of color and a burst of flavor to your Thanksgiving table with a sensational salad!
Spinach
Whether you're serving it creamed, sautéed, or fresh in a salad, spinach is a versatile addition to your Thanksgiving spread.
How about a creamy spinach and artichoke dip as an appetizer? Or sautéed spinach with garlic and a splash of lemon as a side?
Not only does it add a lovely green hue to your table, but it's also loaded with vitamins and minerals. It's like your body's way of saying, "Thank you for balancing out all those carbs!"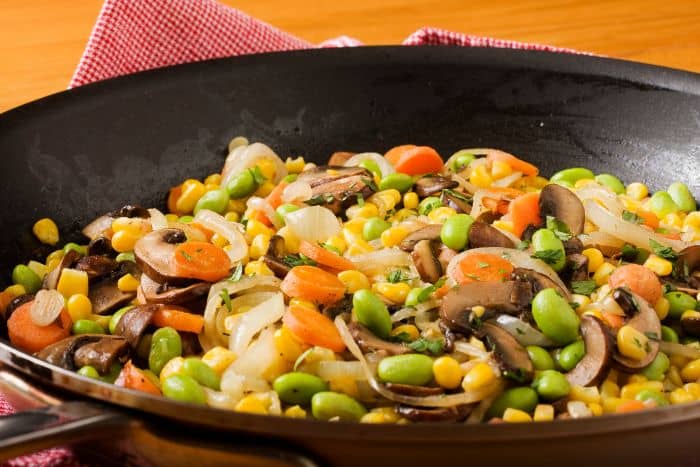 Succotash
Ready for a dish that's as fun to say as it is to eat? Say hello to Succotash! This colorful medley usually features corn, lima beans, and sometimes bell peppers or tomatoes.
Originating from Native American cuisine, succotash is more than just a side dish; it's a nod to the history of Thanksgiving itself. Nutritious and vibrant, it's a fantastic way to incorporate some plant-based goodness into your meal.
It's also really simple to prepare. Just sauté your veggies in a little butter or olive oil, season to taste, and voila!
Sausage
From spicing up your stuffing or serving them as bite-sized appetizers, sausage is the ingredient that adds a savory kick to your Thanksgiving spread.
You can go traditional with Italian sausage, or maybe try something a little different like a spicy chorizo or a sweet apple sausage. And let's not forget sausage gravy for those who love a Southern-style Thanksgiving!
The possibilities are endless, and each type of sausage brings its own unique flavor profile to the table.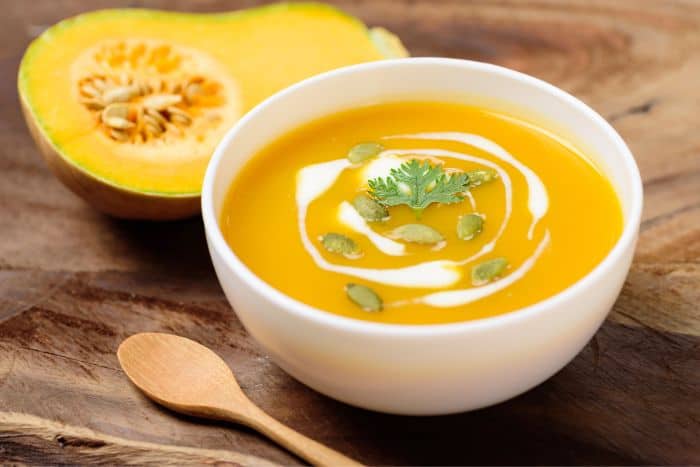 Soup
It just isn't a Thanksgiving feast without a bowl of soul-warming soup! Whether you're serving a velvety butternut squash soup or a hearty turkey noodle, starting the meal with soup sets a cozy, comforting tone.
Imagine your guests walking into your home, greeted by the inviting aroma of a pot of soup simmering on the stove. It's like a warm hug for the senses!
Plus, soup is a fantastic make-ahead option. Cook it up a day or two before, and all you have to do is reheat and serve.
Sage
Ah, sage, the herb that's practically synonymous with Thanksgiving! Whether you're using it to season your turkey or to add depth to your stuffing, sage brings an earthy, aromatic touch that screams "holiday comfort.
Its velvety leaves and robust flavor make it a go-to herb for many traditional Thanksgiving dishes. And don't just stop at the leaves; sage butter can elevate your turkey or rolls to a whole new level of deliciousness.
So go ahead, be generous with the sage and let its comforting aroma fill your home this Thanksgiving!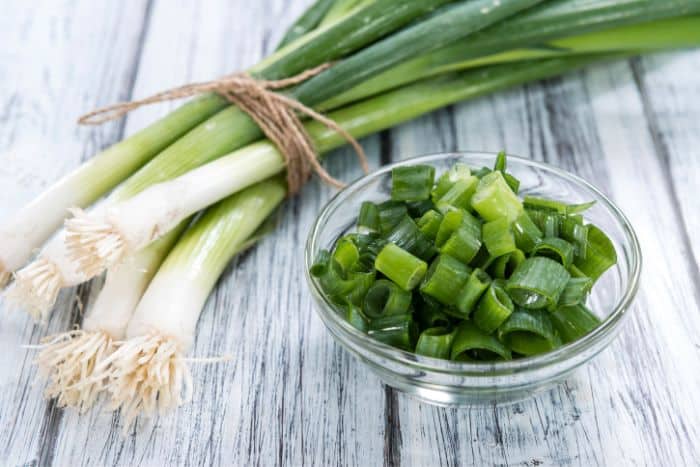 Scallions
Let's give a shoutout to scallions, the mild-mannered member of the onion family! These green-tipped beauties are perfect for adding a subtle oniony flavor without overwhelming the dish.
Sprinkle some chopped scallions on your mashed or smashed potatoes, mix them into your stuffing, or use them as a garnish for your soup or casserole.
And here's a fun fact: scallions and green onions are basically the same thing, so don't stress if your grocery store only has one or the other.
Whether you call them scallions or green onions, these versatile veggies are the perfect finishing touch!
Stuffed Peppers
Who says Thanksgiving can't have a little twist? Enter stuffed peppers, the non-traditional side dish that's making waves at the holiday table! These colorful bell peppers can be stuffed with a variety of fillings, from a hearty rice and sausage mix to a vegetarian medley of quinoa and veggies.
You can make them ahead of time, too. Just prepare the stuffing, fill the peppers, and pop them in the oven when you're ready. They're like little edible cornucopias, brimming with flavor and sure to be a conversation starter. So why not shake things up this year and give these stuffed beauties a spot on your Thanksgiving table?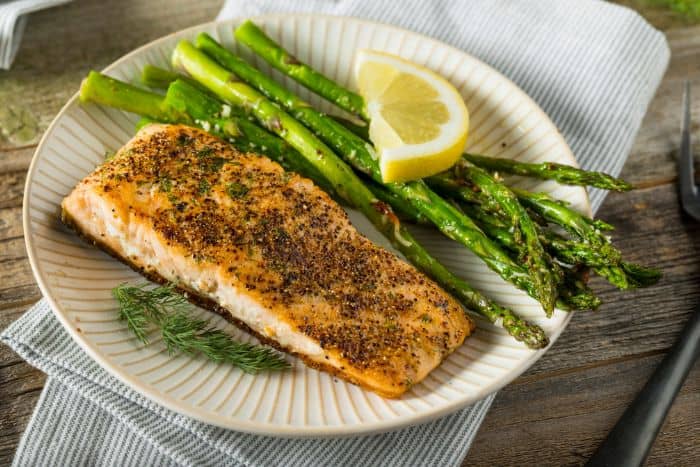 Salmon
For those who prefer a pescatarian feast, let's talk salmon! This versatile fish can be grilled, baked, or even broiled, offering a lighter alternative to the traditional turkey or ham.
Season it with herbs like dill or spices like paprika to complement the rest of your Thanksgiving spread. And if you're feeling fancy, a honey-mustard glaze or a side of homemade tartar sauce can elevate your salmon to gourmet status.
It's a great way to include everyone's dietary preferences without sacrificing flavor or festivity. So go ahead, make a splash this Thanksgiving with a mouthwatering salmon dish!
Shallots
Last but certainly not least, let's give a nod to the humble Shallot. These small, purple-hued bulbs are like the refined cousins of onions and garlic. They bring a subtle sweetness and complexity to a variety of dishes, from gravies and dressings to roasted vegetables.
Ever tried crispy fried shallots as a topping for your green bean casserole or mashed potatoes? Game changer! Their French culinary roots give them a touch of elegance, making any dish they grace just a little bit fancier. So if you're looking to add a dash of sophistication to your Thanksgiving menu, shallots are the way to go!
And there you have it, folks—a smorgasbord of scrumptious Thanksgiving foods that all start with the letter "S"! From the classics like stuffing and sweet potatoes to unexpected delights like salmon and stuffed peppers, there's something for everyone to savor. So why not shake up your holiday menu this year and add a few of these "S"-tellar options?