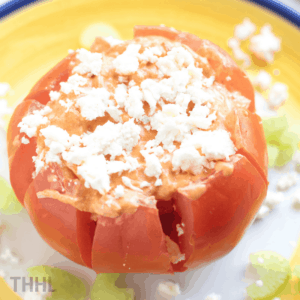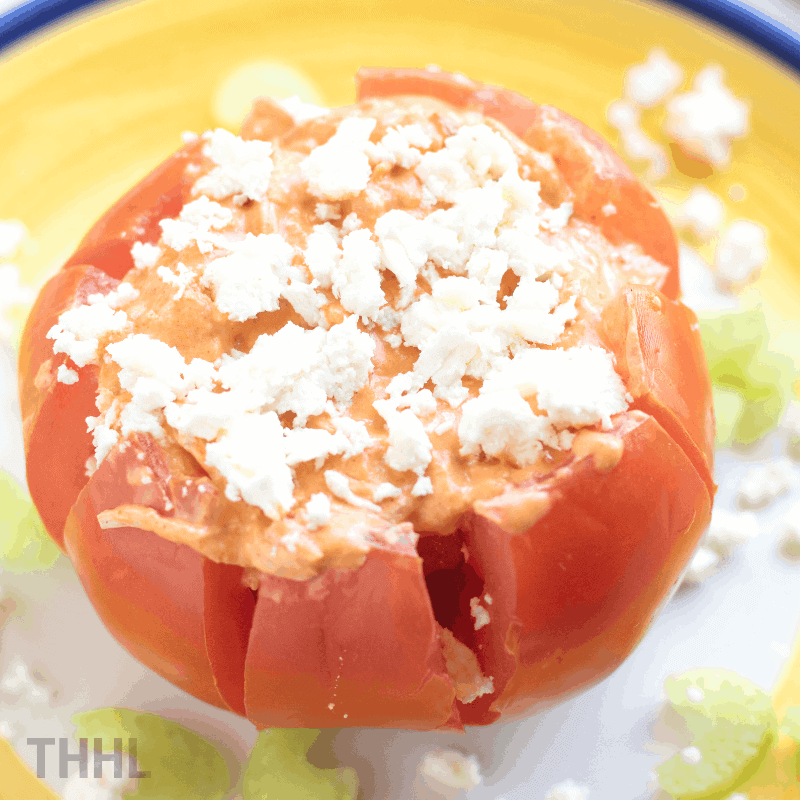 Keto Low Carb Buffalo Chicken Stuffed Tomatoes
Ingredients
4 large tomatoes
2 cups cooked chicken, shredded (I.e. rotisserie)
4 ounces cream cheese, softened
½ cup Frank's buffalo wing sauce
2 celery stalks, diced
1/2 cup feta or blue cheese, crumbled
Instructions
Scoop out stem of tomatoes.
Sliced tomatoes about ¾ of the way down into 6ths, just enough to open them.
In a saucepan, heat the cream cheese and sauce.
Mix until combined.
Fold in celery and then chicken.
Mix until chicken is well coated.
Scoop chicken mixture into tomatoes.
Divide cheese equally over tomatoes.
Optional, for a hot meal-
Place under broiler until heated, about 5 minutes.
Recipe by The Happy Home Life at https://www.thehappyhomelife.com/keto-low-carb-buffalo-chicken-stuffed-tomatoes/