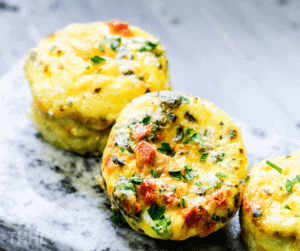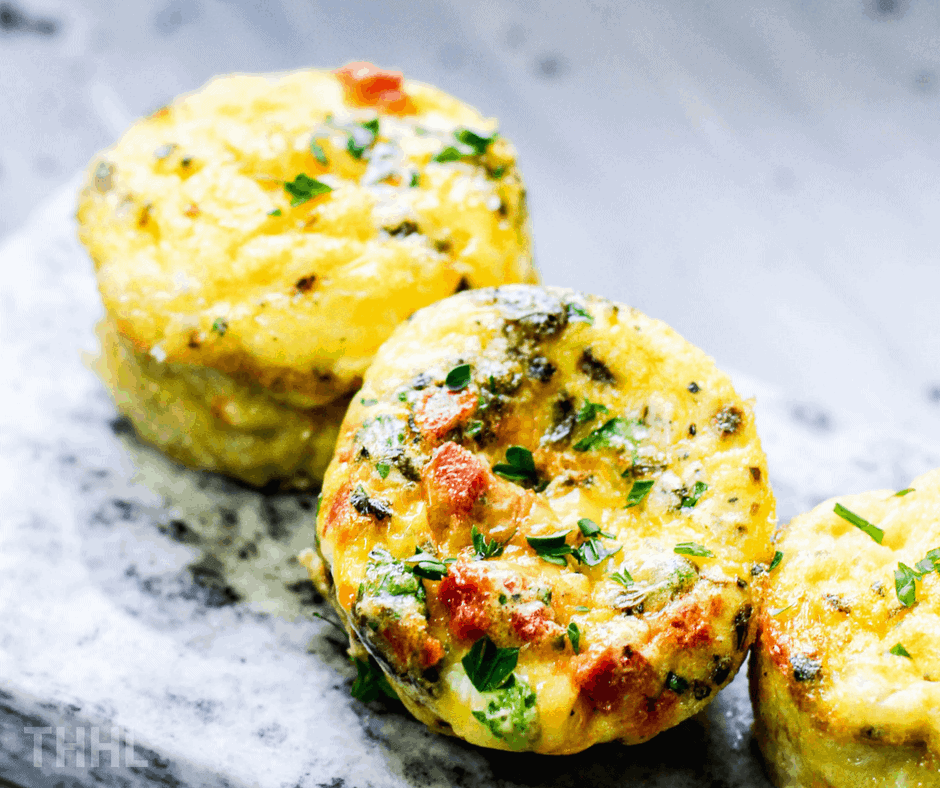 Keto Eggs and Chorizo Recipe
Yield 12 muffins
Ingredients
12 Large eggs
1 teaspoon of oregano
½ teaspoon of minced dried onions
salt and pepper (as desired)
1 tablespoon of freshly chopped parsley or cilantro
1 chorizo link, finely chopped
½ cup of shredded pepper jack cheese
Instructions
Preheat oven 350 degrees Fahrenheit.
In a large bowl add all ingredients, except for chorizo and cheese.
To a well-greased cupcake pan, add in an even layer of egg mixture to each cavity. Top with an even layer of chorizo and cheese.
Bake for 15-18 minutes, or until eggs are set in the center.
Recipe by The Happy Home Life at https://www.thehappyhomelife.com/eggs-and-chorizo-recipe/