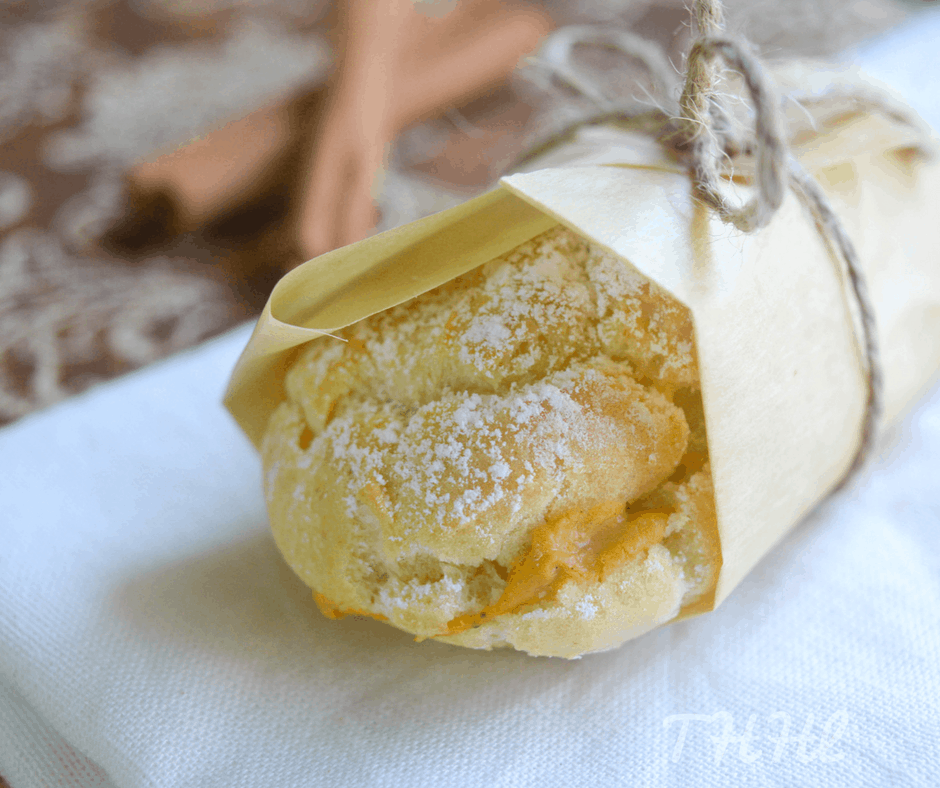 Easy Pumpkin Cream Puffs
Easy and delicious pumpkin cream puffs your family is going to love!
Ingredients
Puff Pastry
¼ teaspoon of salt
1 cup of water
1 cup all-purpose Flour
4 Eggs
½ cup Butter
Pumpkin Filling:
1 cup of pure pumpkin puree
1 teaspoon of pumpkin spice
4oz of cream cheese, softened
1 tablespoon of sugar
1/8 teaspoon of salt
Instructions
Preheat oven to 400 degrees Fahrenheit.
In a large pot over high heat bring butter and water to a boil. Stir in the salt and flour, lower heat to medium and mix together until it becomes a ball form. Place dough in a large mixing bowl.
Whisk in one egg at a time, being sure it's well mixed before adding another. Repeat for all four eggs.
In an ungreased pan, drop in 1 tablespoon of dough at a time.
Bake for 20-25 minutes.
Once puffs are done, slice in half. Spoon on one and a half teaspoon of pumpkin filling. Layer again with the other half of the puff. Dust with powdered sugar.
Notes
Garnish with powdered sugar.
Recipe by The Happy Home Life at https://www.thehappyhomelife.com/easy-pumpkin-cream-puffs-recipe/